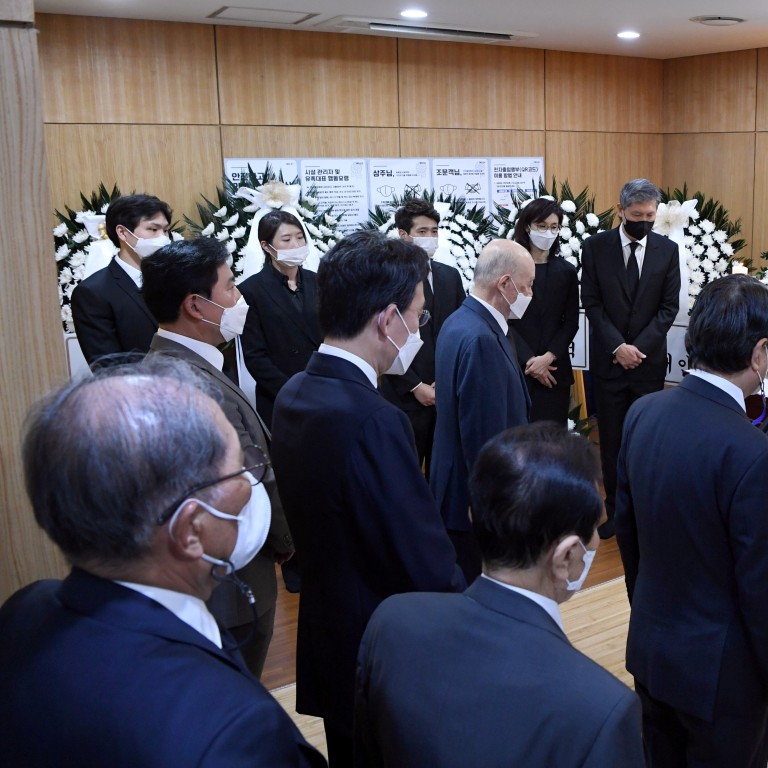 Chinese envoy to South Korea mourns 'old friend of China' Roh Tae-woo
South Korea's last military general-turned-president established diplomatic ties with China in 1992 after severing ties with Taiwan
Ambassador Xing Haiming said he was 'very saddened' by the death of Roh, noting his 'significant achievements' in setting up Beijing-Seoul relations
Roh, South Korea's last military general-turned-president, died on Tuesday aged 88 after being bedridden for more than a decade from a degenerative brain disorder.
Seoul has decided to honour Roh, who is credited with aiding the country's democratic transition despite his involvement in a 1979 military coup, with a state funeral on Saturday.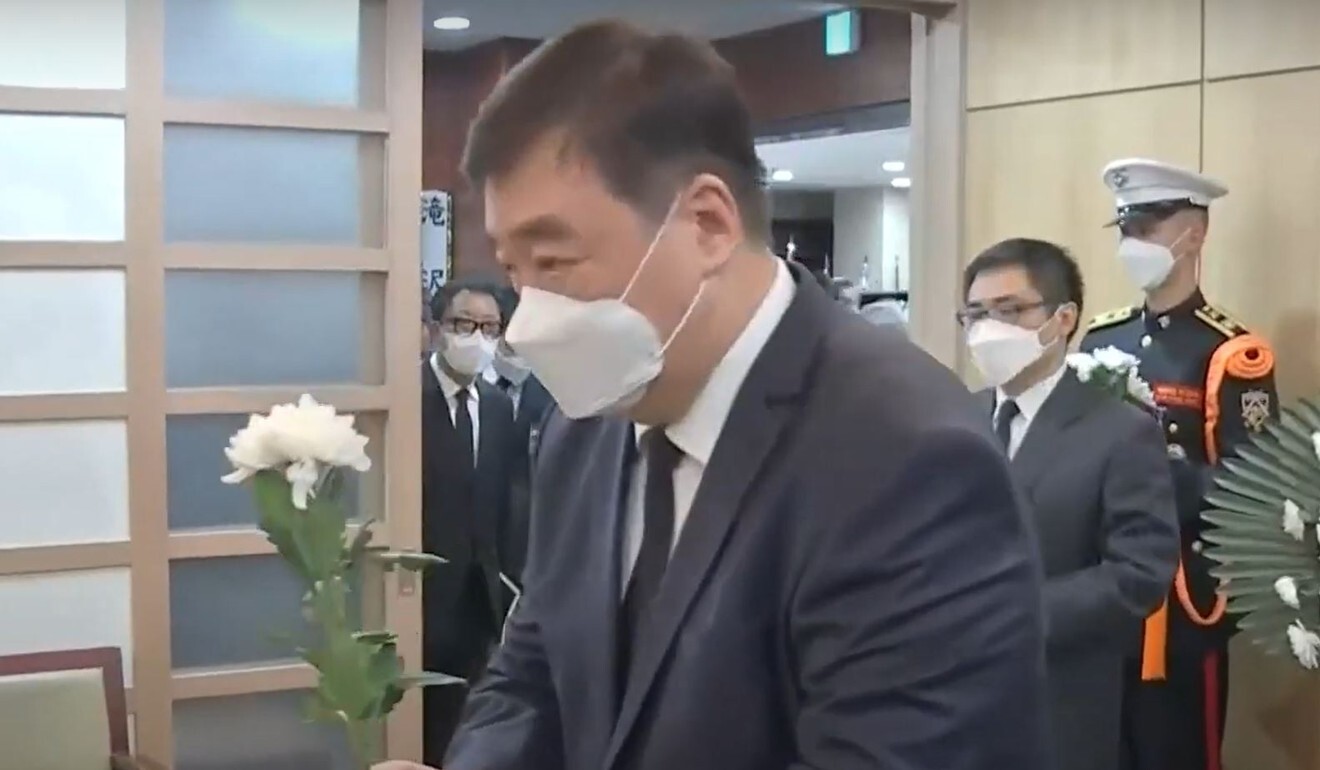 "I am very saddened by his death … [Roh] is an old friend of China. His achievements in setting up diplomatic ties with China and severing ties with Taiwan were significant", Xing Haiming, the Chinese ambassador to South Korea, said as he visited Seoul National University Hospital's morgue where Roh's body is being kept and a memorial altar has been set up.
Under his signature Nordpolitik, or Northern Policy, Roh set up diplomatic ties with the former Soviet Union in 1990 and China in 1992, severing ties with
Taiwan
despite angry protests from Taipei, and opening ties with many other former Soviet-bloc countries.
Roh visited Beijing in 1992 to meet his Chinese counterpart, Yang Shangkun, in the first-ever summit between the two nations.
"[We] won't forget that [Roh] made a big decision to forge diplomatic relations with China" Xing said, vowing to further deepen bilateral relations as the two neighbours commemorate the 30th anniversary of diplomatic ties next year.
Expressing his condolences, former UN Secretary-General Ban Ki-moon on Thursday credited Roh with "broadening the horizon for South Korea's diplomacy" and paving the way for inter-Korean rapprochement through a series of agreements, including a 1991 pact on the denuclearisation of the Korean peninsula.
The US State Department on Wednesday also issued a statement, saying Roh's tenure included "solidification" of South Korea's "democratic tradition, its entry into the United Nations, and a strong commitment to the denuclearisation of the Korean peninsula".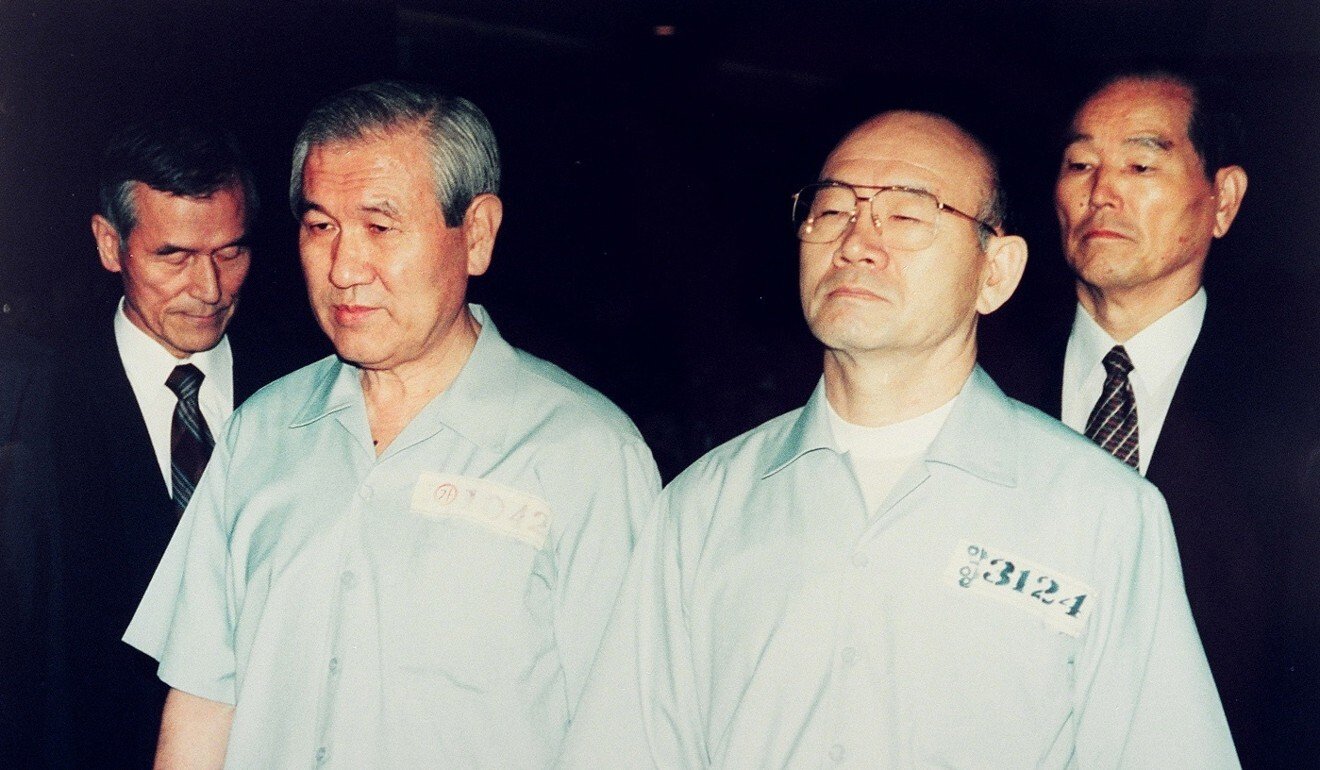 Roh was a close friend of former dictator Chun Doo-hwan, whom he helped stage a coup in 1979 that led to a bloody crackdown on pro-democracy protests in the southern city of Gwangju.
Chun served as South Korea's president until 1987 when the country was hit by waves of pro-democracy protests, forcing nationwide polls. Roh was elected president in a direct popular vote that year, mainly thanks to voters being divided among three different candidates from civilian pro-democracy camps.
In 1996, both Roh and Chun were convicted of treason, mutiny and corruption.
Chun was sentenced to death, later commuted to life imprisonment, while Roh's 22½-year jail sentence was reduced to 17 years on appeal.
Both were pardoned and released from prison in 1997 after Kim Dae-jung, a Nobel Peace Prize laureate, was elected president.