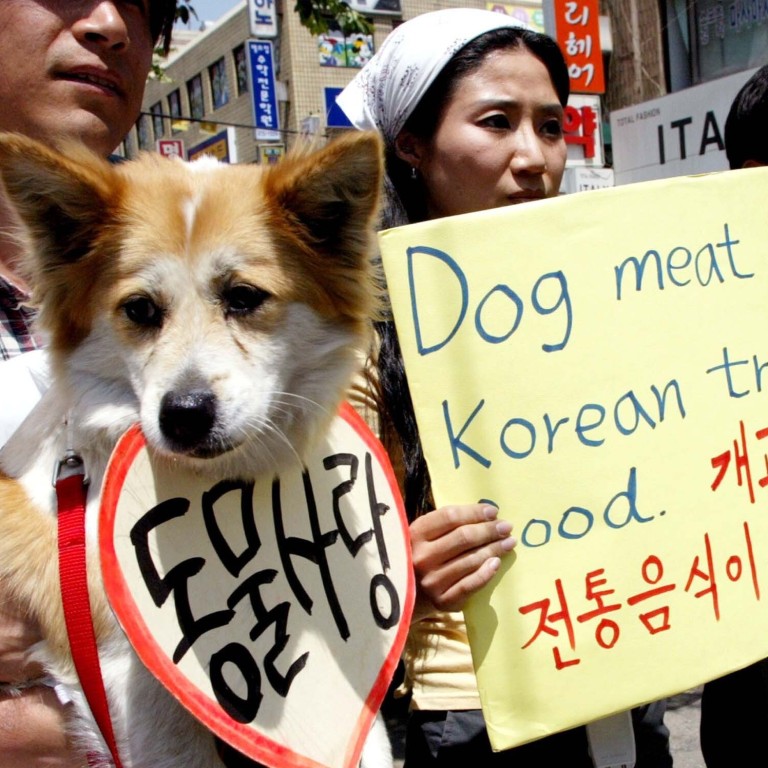 South Korea's 'superstitious' politician owns four dogs, says eating dog meat isn't animal abuse
Animal rights activists have condemned presidential hopeful Yoon Suk-yeol for saying dogs raised for the meat trade are different from pets
Yoon has described himself as an animal-lover and also owns three cats. He's been embroiled in controversy over alleged reliance on superstitious practices
Animal rights activists have condemned
South Korea
's top conservative presidential hopeful after he appeared to mirror the position of dog meat traders by saying the consumption of dogs specifically farmed to be eaten did not translate to animal abuse.
Yoon Suk-yeol, 60, made the remarks during a television debate on Sunday with rival candidates from the main opposition People Power Party (PPP), where hot-button issues were discussed.
In an earlier TV appearance, Yoon was seen with the Chinese character wang, meaning "king", inscribed on his left palm.
He was ridiculed by his rivals, as this sort of inscription is done on the advice of some shamans and elders in the country, usually for students sitting exams or those going for job interviews, for courage and to assist with elocution.
A
possible ban on dog meat
has emerged as an election issue ahead of the May presidential poll, amid growing awareness of animal rights. Outgoing liberal President Moon Jae-in, a known animal-lover, last month raised the prospect of a ban on dog meat consumption, an old but dying practice.
South Korea has laws prohibiting the cruel slaughter of canines, but none on eating dog meat.
During the debate, fellow PPP presidential hopeful Yoo Seong-min asked Yoon about his position on the debate, to which he replied that while he was "personally opposed" to the consumption of dog meat, there needed to be "social consensus" on any new laws.
"Considering that there are about 15 million pet owners in the country, [dog meat consumption] is a very sensitive topic," said Yoo, a four-term lawmaker. "Would it be appropriate to leave it as a matter of personal choice when the issue is closely linked to animal abuse?"
Yoon responded: "Dog meat consumption is not a matter of animal abuse because dogs for meat are raised in a different environment from pet dogs."
He then failed to give a clear answer to Yoo's question on whether dogs in meat farms should be treated differently from dogs raised as pets and companions.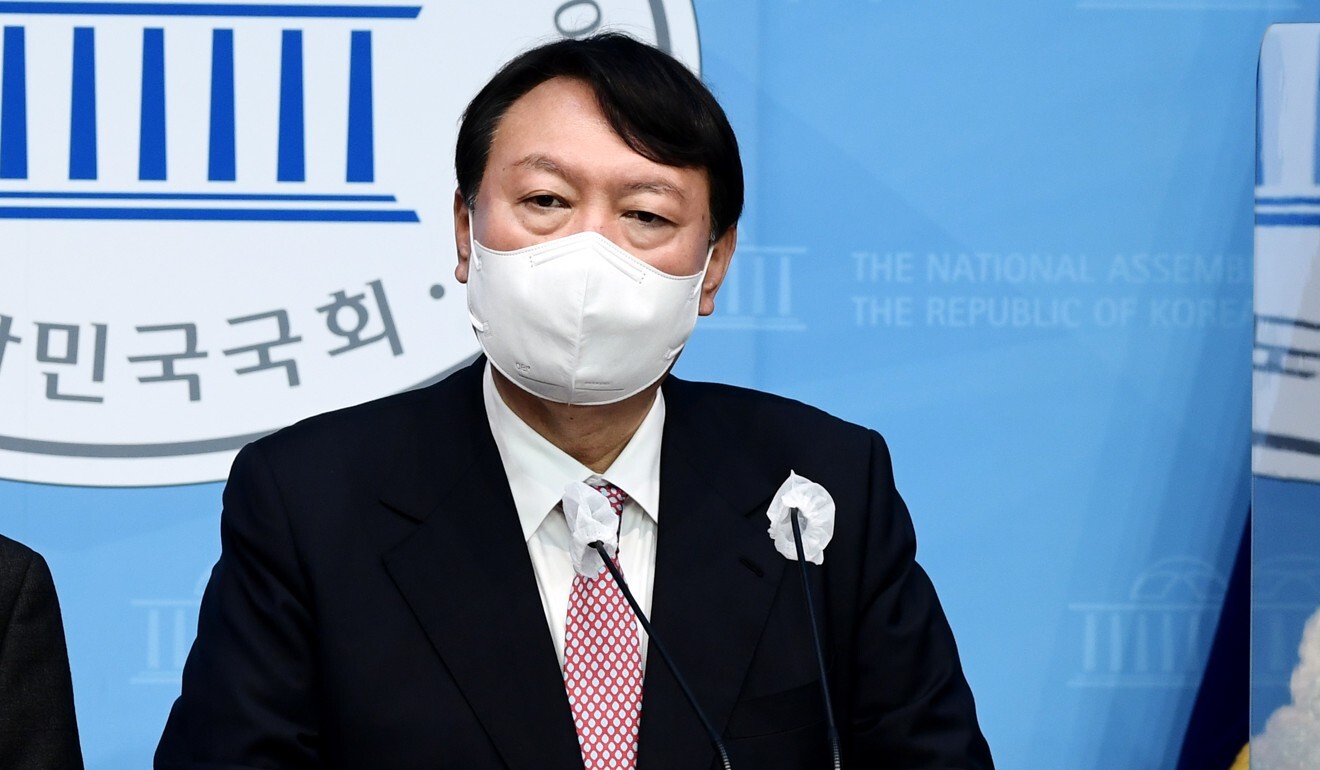 The remarks by Yoon, a former prosecutor general, were considered all the more shocking as he has four dogs and three cats at home and has described himself as an animal-lover.
Dog meat merchants have long called for the government to distinguish dogs bound for the meat trade from those kept as pets, to help legalise the controversial practice.
On Tuesday, some 100 animal rights groups jointly released a letter demanding that Yoon apologise.
"The division between dogs for consumption and dogs as pets is only a figment pushed by dog meat merchants," the activists said. They urged Yoon to cooperate in legislating a ban on dog meat consumption.
Hwang Kyo-ik, a renowned food columnist, said Yoon's views were akin to "discriminating people based on race".
"There aren't certain breeds of dogs categorised as food. Even breeds commonly raised as pets are easily found at slaughter farms," he wrote on Facebook on Monday, accusing Yoon of harbouring an "uncivilised" view.
A survey last month said 78 per cent of respondents believed the production and sale of dog and cat meat should be prohibited.
Yoon has been embroiled in controversy over allegations that he relies on
superstitious practices
, including talismans and advice from fortune tellers.
Additional reporting by Korea Times
This article appeared in the South China Morning Post print edition as: hopeful bitten in dog meat row