Taiwan
Get more with myNEWS
A personalised news feed of stories that matter to you
Learn more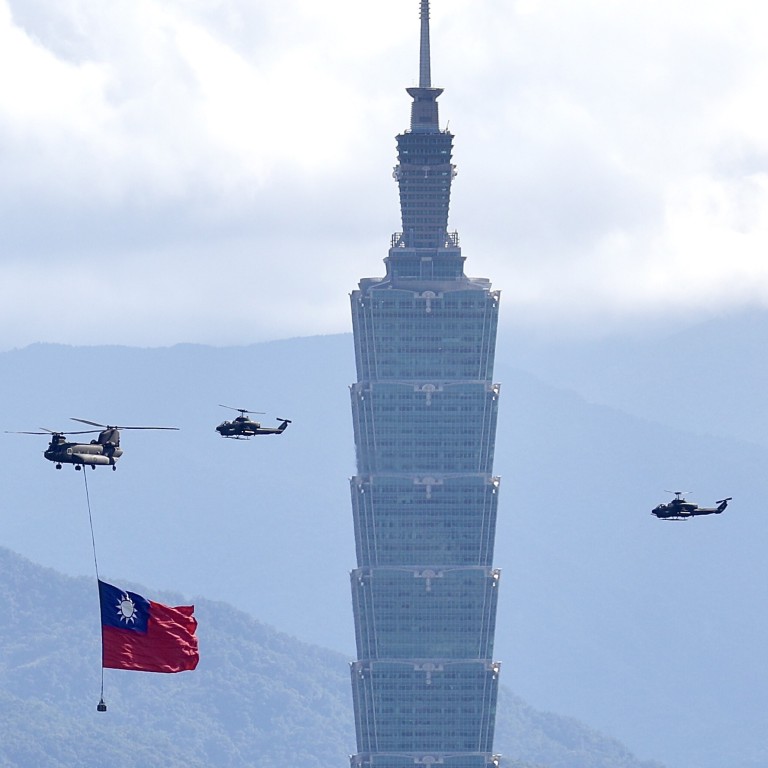 Most Taiwanese think Japan would help in war with mainland China. Japanese not so sure
A recent poll found nearly six in 10 Taiwanese thought Japan could send troops to defend the island if a conflict with Beijing broke out
But the mood in Japan is different. Tokyo's constitution limits its military options, while many of its young are too comfortable to consider fighting. Unless the violence spreads to Okinawa, that is, in which case all bets are off
While a poll last month showed most
Taiwanese
respondents did not think there was an imminent likelihood of war, despite growing cross-strait tensions, about 58 per cent believed
Japan
would possibly send troops to help with the self-ruled island's defence in the event of conflict.
Some 35 per cent of the 1,075 people polled by the Taiwanese Public Opinion Foundation did not anticipate Japanese military assistance, while 28.5 per cent did not believe they would get help from the
United States
.
But for academics and analysts in Japan, the findings do not accurately represent the mood on the ground. Indeed, there is widespread sympathy for Taiwan due to the pressure Beijing is exerting on it, and growing distrust towards
China
given its deteriorating relations with the US and its assertive moves in the East China Sea.
Yet, Tokyo is limited by its pacifist constitution in employing its Self-Defence Forces and neither will there be a rush of young people signing up to volunteer for military duty, experts say.
"Basically, under the constitution as it is today, it would be very difficult for Japan to provide military assistance directly to Taiwan," said Toshimitsu Shigemura, a professor of international relations at Tokyo's Waseda University.
The US has urged Taiwan to improve its defence capabilities and maintain a strong reserve force, while US President
Joe Biden
has confirmed that Washington is committed to Taiwan, even as it maintains a "one-China" policy.
Japan, which relies heavily on the US for its defence, is home to 23 US military bases and around 50,000 troops. Its constitution allows it to provide logistical support to US forces should they become embroiled in fighting over Taiwan and Japanese forces can provide economic aid and assist refugees fleeing a war zone, Shigemura said.
"There is no formal alliance with Taiwan but I think most Japanese people strongly support the people and government there," he said. "We have sympathy, but I think that may have been misunderstood in this poll and interpreted as a promise of military support."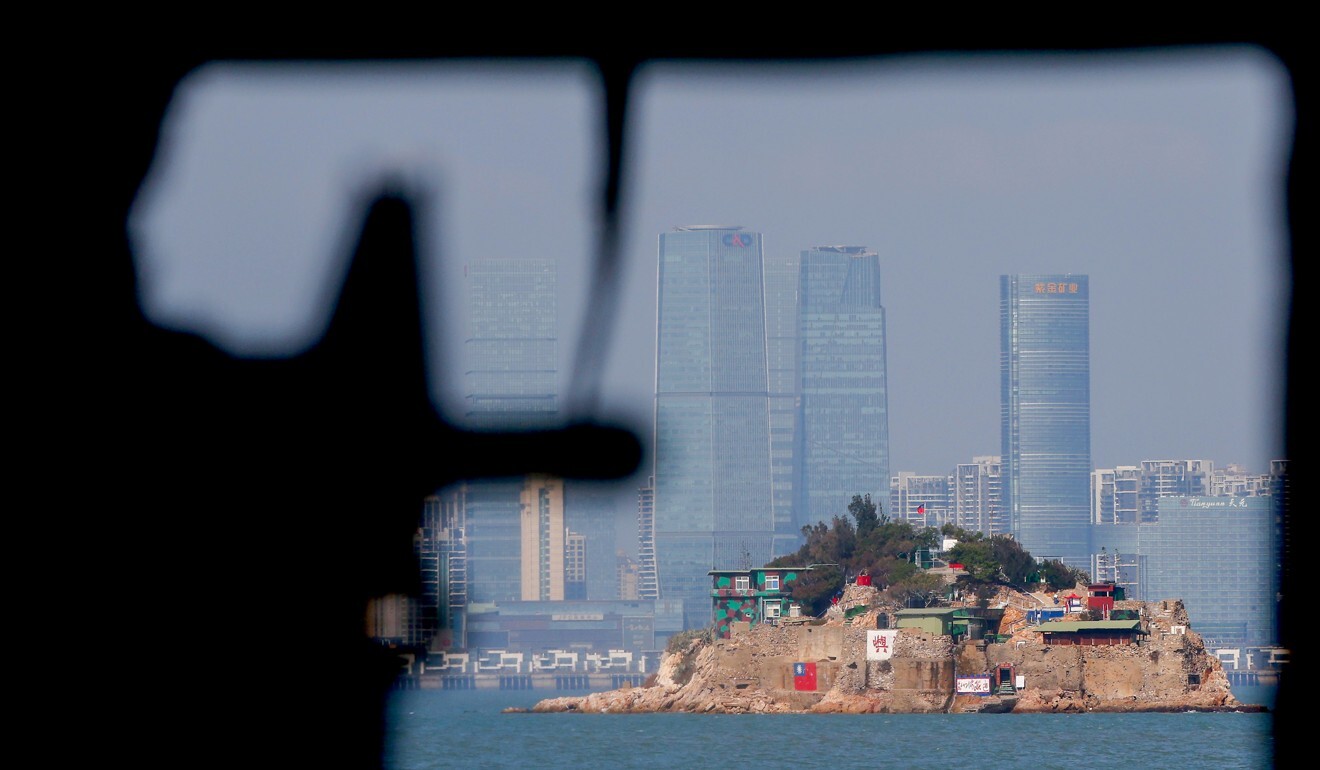 Yuko Ito, a professor of international relations at Asia University in Tokyo, agreed that Taiwan had become the single biggest issue of contention between
Japan and China
in recent months, to the point that it has even overshadowed the long-running bilateral row over the sovereignty of the
Diaoyu/Senkaku islands
in the East China Sea. To further complicate matters, Taipei also claims the uninhabited islands as its territory.
"I feel that Japan is very limited in what it could do in response to an attack on Taiwan, but I also do not think that most people here would be willing to fight for Taiwan," she said.
"When I talk to my students, very few believe they should fight for democracy or freedoms," she said. "I fear that they take what they have today for granted and do not want to think about doing something risky or dangerous if it meant that they would come under attack."
Another section of Japanese society remained positive towards China and would resist being dragged into a conflict, Ito added. For others, what they have been taught about Japan's modern history, and what many of their own families went through in the 1940s, is sufficient to put them off.
'A pipe dream'
Issei Izawa, a 22-year-old university student, said there would be no point in joining the SDF "if war began because I am sure it would be over before I could complete training".
"But I do not think I would join the military anyway because Japan cannot fight for Taiwan. And also, I am sure that it would be a terrible experience to have to fight in a war."
Shigemura said Taiwan should not expect a repeat of the 1936-39 Spanish Civil War, when an estimated 59,000 foreign volunteers joined the International Brigades and fought the nationalists, who were eventually victorious and installed General Francisco Franco as dictator.
Social media users are echoing that belief, with one message on the Japan Today website stating that young Japanese men "are into watching TikTok, YouTube and making videos on how to pick up girls. They are enjoying life. They were born in times of peace and have no desire to go to war."
Another added, "That Japan may come to Taiwan's aid should there be a military conflict between mainland China and Taiwan is a pipe dream on the part of the Taiwanese."
The only way Japan could become involved in a conflict over Taiwan, Shigemura said, would be if the fighting spilled over to involve the islands of Okinawa – which has numerous US military bases, making it effectively the front line of any battle over Taiwan.
For strategic reasons, China could choose to attack US naval, air and land bases in Okinawa and potentially even seize Japanese territory to protect the northern flank of any invasion force sent to Taiwan, leading to civilian casualties. In that case, Japan would have no choice but to respond militarily, Shigemura said.
"That would be a completely different situation and I think all sides understand that," he said.
In an editorial on Friday, the Asahi Shimbun, the second-most widely circulated newspaper in Japan and known for its left-leaning views, urged Japan and China's leaders to communicate better with each other and "send more messages to their [people] to stop the cycle of mutual distrust".
"The Chinese people's negative perceptions of Japan amid rising tensions between the two countries over such sensitive security issues as the Senkakus dispute are deeply worrisome because they could influence Chinese leaders' decisions when an unexpected security crisis arises," it said, adding that China's leaders "should ponder the reasons for their country's unpopularity".
This article appeared in the South China Morning Post print edition as: Taiwan poll over military support finds few recruits