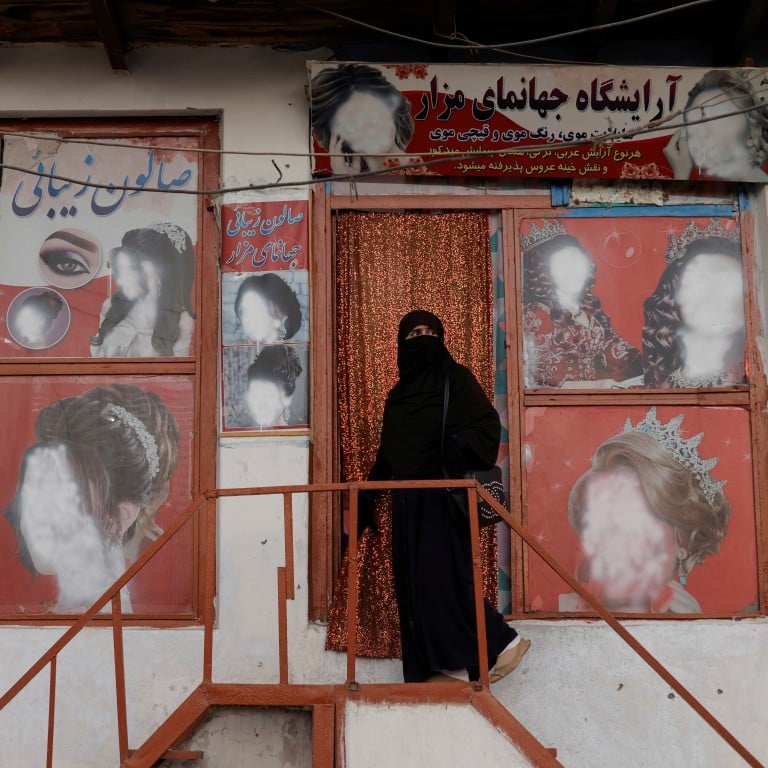 Afghanistan: UN Women's Asia chief says 'huge gap' between Taliban's promises and reality
Mohammad Naciri wants women's and girls' rights to be at the centre of member states' bilateral talks with Afghanistan
Representative of Médecins Sans Frontières warns that the health situation has been aggravated by the withdrawal of foreign funding since August
Mohammad Naciri, the leader of UN Women in Asia-Pacific, has called on member states to put the rights of women and girls at the centre of bilateral discussions with authorities in Afghanistan.
In an exclusive interview with
This Week in Asia
, Naciri said UN member states had shown a level of commitment. "But what we need to see is that this support or that political stance gets translated into actions, even when those member states start to have bilateral conversations with the de facto authorities inside
Afghanistan
," he said.
"When they have a conversation, it has to be conditional on the
rights of women and girls
, and those conversations are not to be consummated unless they ensure that the women and girls are the centre of them," Naciri said.
The Taliban – which seized control of Afghanistan in August as
American troops officially withdrew
after 20 years of occupation – has pledged to uphold the rights of women within the norms of Islamic law. But many women have reported facing threats as well as not being allowed to return to university and work.
Protests in which women have demanded their rights have been
met with force
.
Despite conservative values remaining the norm, girls and women have enjoyed increased freedoms especially in urban areas since the American invasion. But many fear a deep reversal.
The Asia-Pacific director for the UN agency promoting women's rights said there was a "huge gap" between what the Taliban had said and what was happening to thousands of women and girls.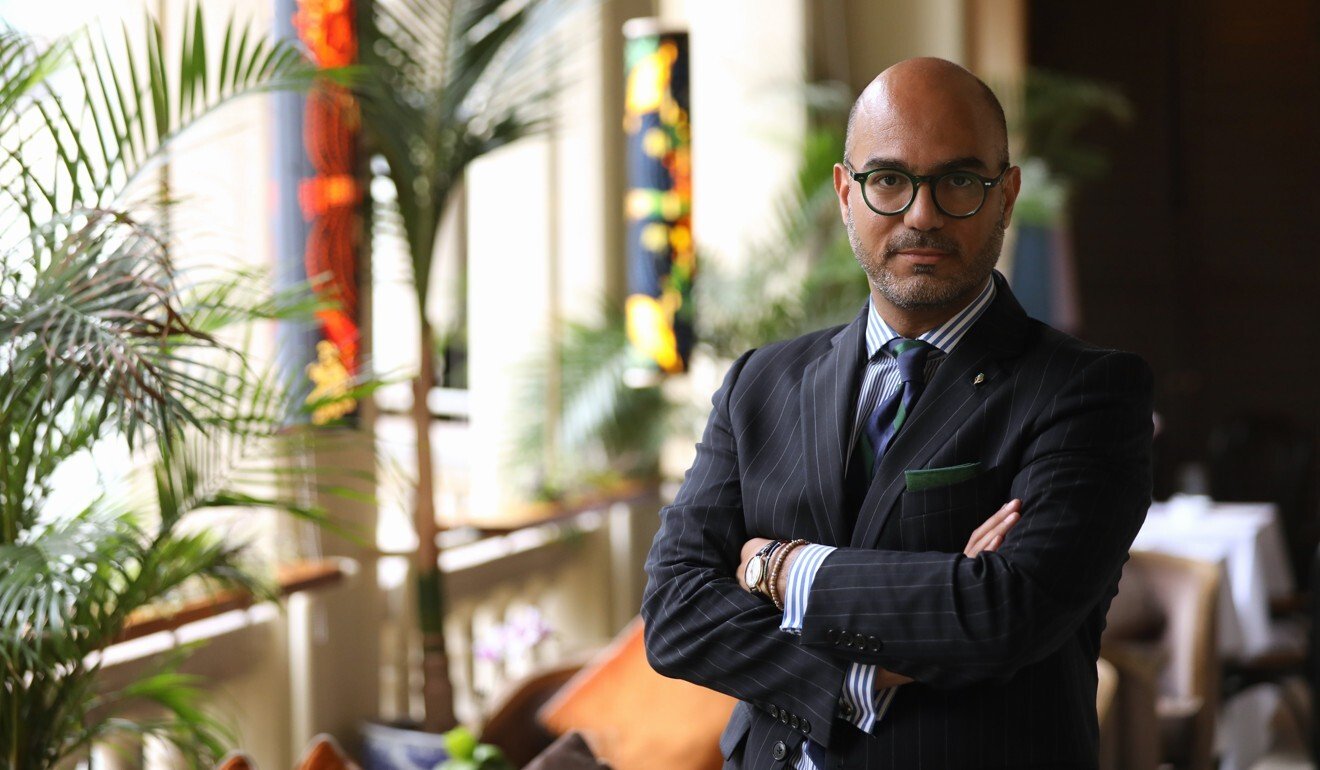 "The gap between what they have been promising and what they have been stating on the international platforms … and what's happening on the ground is getting bigger and bigger every day," Naciri said, adding that the situation varied widely from province to province.
The Taliban has claimed that restrictions on female students and working women are "temporary", but has not said when that will change.
"They said education 'yes', yet chancellors of universities are banning women or young women from going to the university. They said women would have a space in the ruling [structures] and their share is low. Women are nowhere … to be found in the senior structure in the country," Naciri said.
Abdul Qahar Balkhi, the Taliban's foreign ministry spokesman, released photos on Twitter at the end of September showing the acting foreign minister Mawlawi Amir Khan Muttaqi hosting a dinner reception for foreign diplomatic representatives in Kabul. Only men could be seen in the pictures.
Naciri said thousands of Afghans were being deprived of many basic needs amid the
Covid-19 pandemic
, an unstable economy, and escalating violence.
"We all knew that there were pre-existing humanitarian issues before the Taliban came in, and that is increasing every day," he said.
"Then you do see that factions are becoming more violent and active, including Isis [
Islamic State
]. This is all giving an indication that we may be on the verge of state collapse. And who's going to pay the price? It is the most marginalised, and women and girls are among those. These are my top concerns at the moment."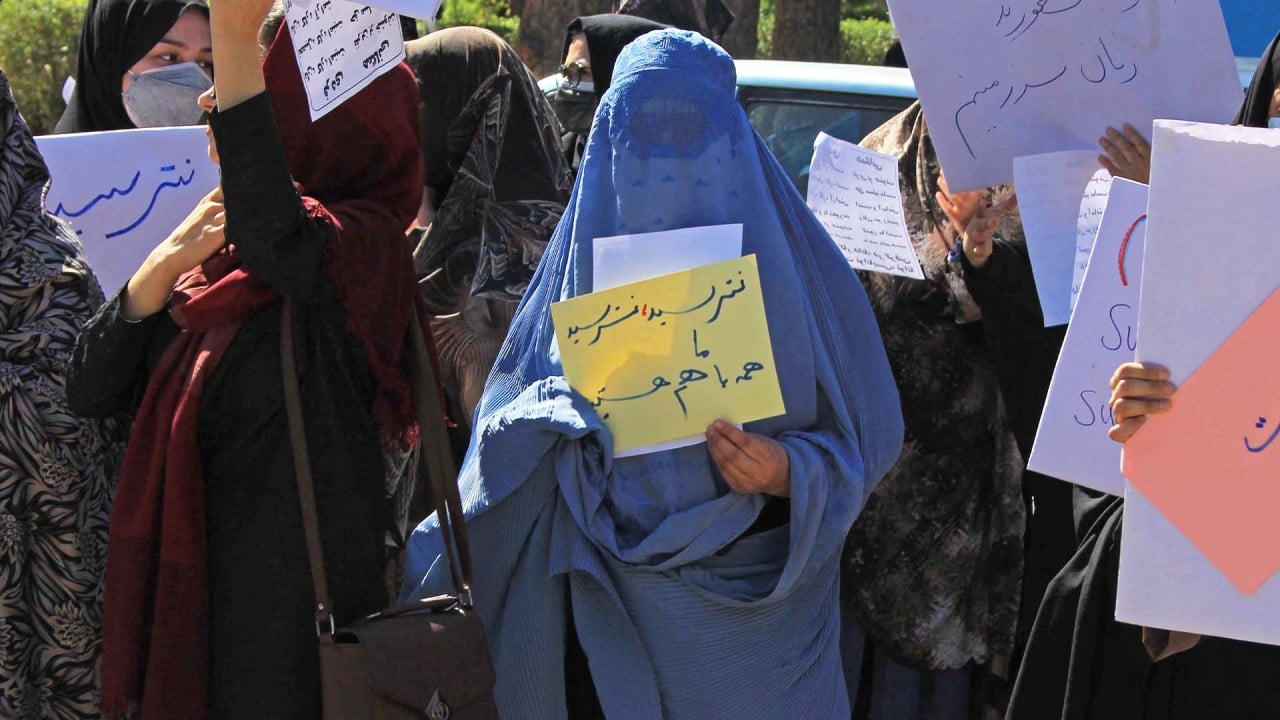 01:39
Women protest in Afghanistan for female representation in Taliban's new cabinet
Women protest in Afghanistan for female representation in Taliban's new cabinet
Naciri said representatives of UN agencies had met Taliban officials in recent weeks. "The discussions are ongoing and we are making a point that in every meeting we have at least one woman colleague accompanying the UN delegation to meet with the Taliban."
He said they had also tried to involve women in the delivery of humanitarian assistance, such as food, to make sure that women and girls had access to the aid.
"Sometimes it's working, sometimes it's not … Taliban structures on the ground are very different. So you may agree on something with a senior official in Kabul, but you go to Kandahar and they have a totally different interpretation or a totally different approach," Naciri said.
According to the UN Development Programme, 97 per cent of Afghans could be below the poverty line by mid-next year.
Human Rights Watch raised concerns this week about the Taliban prohibiting most women from operating as aid workers, a move the group said was worsening the country's humanitarian crisis.
Heather Barr, associate women's rights director at Human Rights Watch, said in a written statement that "the Taliban's severe restrictions on women aid workers are preventing desperately needed lifesaving aid from reaching Afghans, especially women, girls, and women-headed households".
Those in need of medical care have also faced increased challenges.
Anna Cilliers, medical coordinator at Médecins Sans Frontières (MSF), said that since the change in government "all people, whether men, women or children, have had their ability to access health care reduced".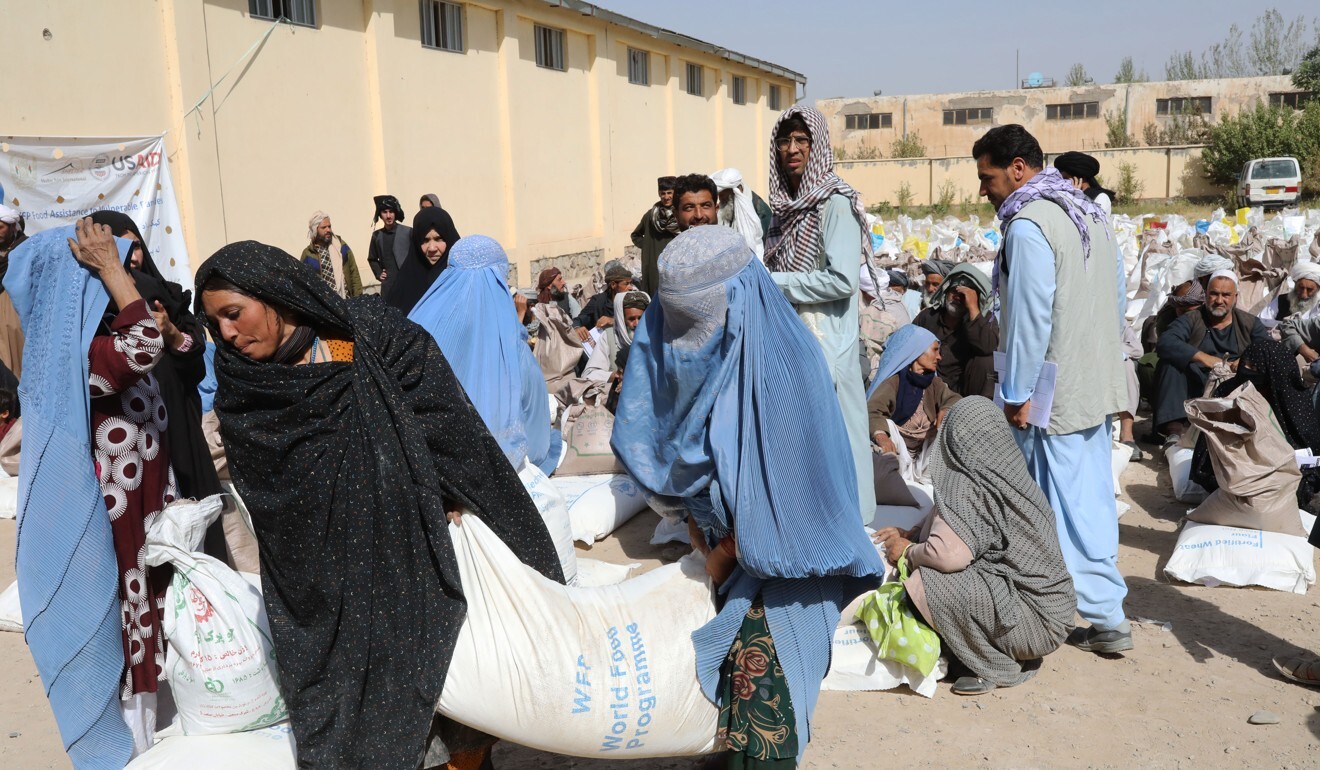 She said the Afghan health system had been underfunded and dysfunctional for many years, but since the European Union, the World Bank, and other international donors suspended development funding in August many health facilities had shut down or were functioning even worse than they had before.
"The lack of funding has exacerbated problems that already existed and the people of Afghanistan face the consequences," Cilliers said, adding that some Afghan health workers had gone unpaid for months.
MSF is funded privately and does not accept money from governments or agencies. "This enabled us to carry on working throughout and to do our best to fill the gaps," she said, adding that there had been a "large increase in patients" in some areas.
Cilliers said there had been announcements that funding might return. "But we wait to see if actions match these words," she said. "If leaders wish to show solidarity with Afghan women, and the population in general, they should ensure they can access a health system that meets their needs."