Japan
Get more with myNEWS
A personalised news feed of stories that matter to you
Learn more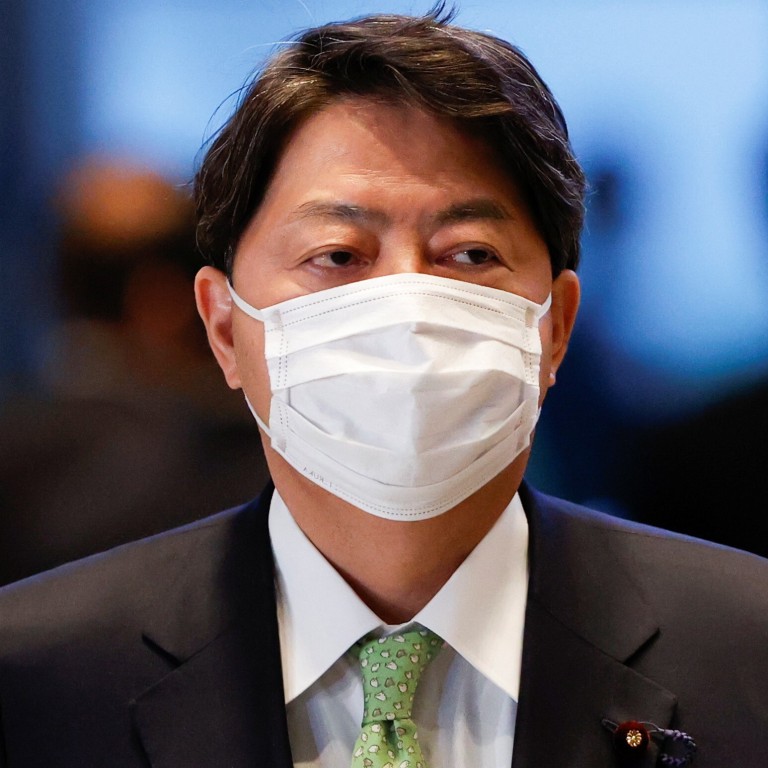 Japan's new foreign minister Yoshimasa Hayashi will stand firm on Diaoyu Islands but won't rock US-China balance: analysts
PM Fumio Kishida is believed to have appointed Hayashi, the head of a cross-party group promoting Japan-China ties, despite opposition from powerful ex-premier Shinzo Abe
Apart from walking the US-China tightrope, Hayashi faces a range of 'intractable problems', including North Korea, Taiwan, and ties with neighbouring South Korea
Japanese Prime Minister
Fumio Kishida
on Wednesday named a new cabinet, with Yoshimasa Hayashi taking over as foreign minister and
Gen Nakatani
, a former defence minister, named the special adviser on human rights.
Kishida, president of the ruling Liberal Democratic Party (LDP), was confirmed as prime minister 10 days after winning the general election, and is now expected to deliver on his campaign promises, including getting the economy back on track and achieving what he has termed "new capitalism" aimed at achieving economic growth and rectifying wealth disparities.
Hayashi replaces Toshimitsu Motegi, who is now the LDP's secretary general.
There had been rumblings from the party's conservative wing that Hayashi would be too soft on China to be an effective foreign minister, with suggestions that the still-influential former premier Shinzo Abe was strongly opposed to his appointment for that very reason.
But Kishida appears to have overcome the resistance with his appointment of Hayashi, who is head of a cross-party group that promotes
Japan-China relations
. Hayashi is also a member of Kishida's faction, which is known within the LDP for its history of building ties with China.
Kishida, previously seen as a dove on foreign policy, toughened his stance on Beijing during his run for the LDP leadership in September, and appointed rival and China hawk Sanae Takaichi to a key party post after winning the election. He also this week named an outspoken China critic to a new position as adviser on human rights.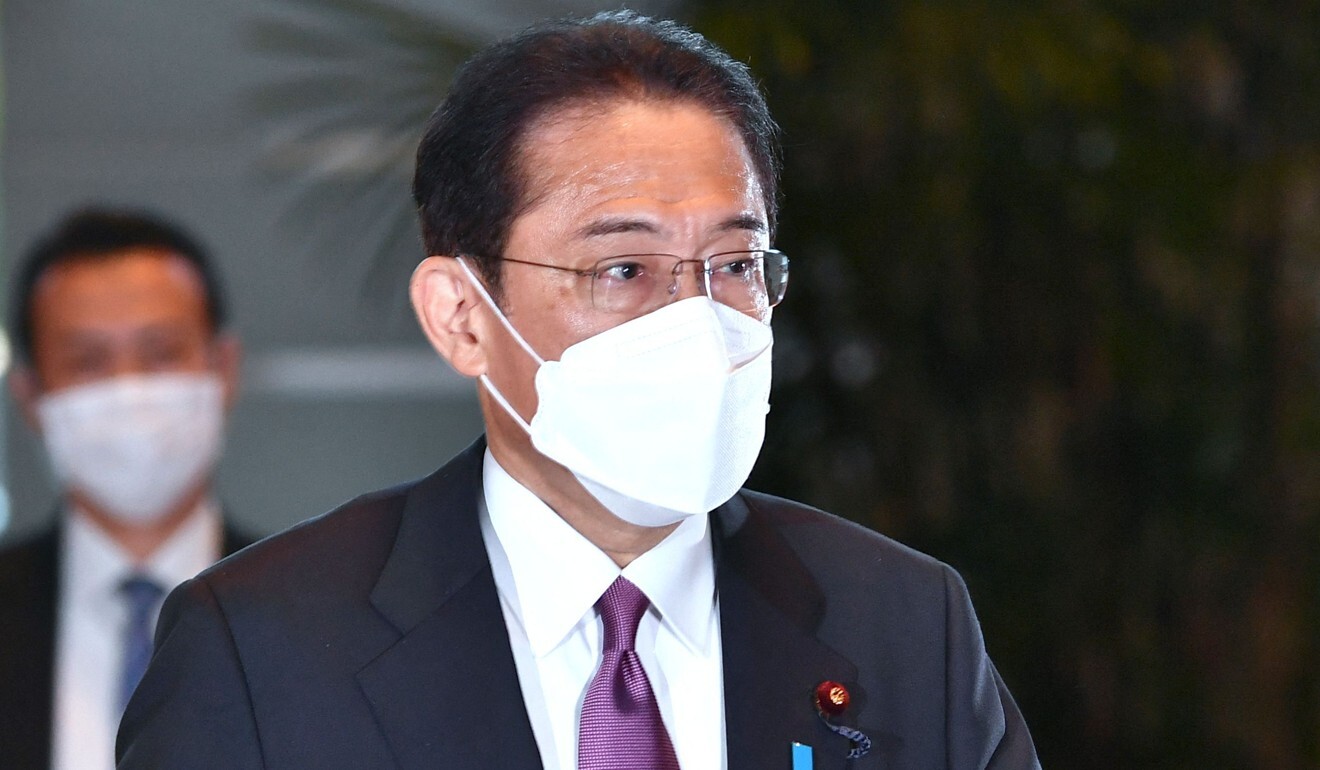 Japan's relations with China have turned increasingly testy since Beijing's clampdown on
Hong Kong
, and Tokyo has openly expressed concerns about tensions across the
Taiwan Strait
and their effect on regional security. Japan has nonetheless sought to maintain economic ties with its biggest trade partner China, even as it relies on the
United States
as its only military ally.
Toshimitsu Shigemura, a professor of international relations at Tokyo's Waseda University, said he did not see Kishida or Hayashi changing Japan's foreign policy "in any meaningful way".
"They will continue to walk the tightrope of hoping for an improvement in relations but standing firm on issues such as the Senkakus," he said, referring to a group of disputed islands in the
East China Sea
that Japan controls but is claimed by China, which refers to it as the
Diaoyu Islands
.
"There are suggestions that Kishida and Hayashi, in particular, are pro-Beijing in their outlook, but I am sure that the policy will be to maintain the status quo," Shigemura said.
He noted, however, that there was more openness by Tokyo to engage in talks. "I think Kishida wants to apply diplomacy to Japan's relations with China, which is something that has been overlooked for some time," he said.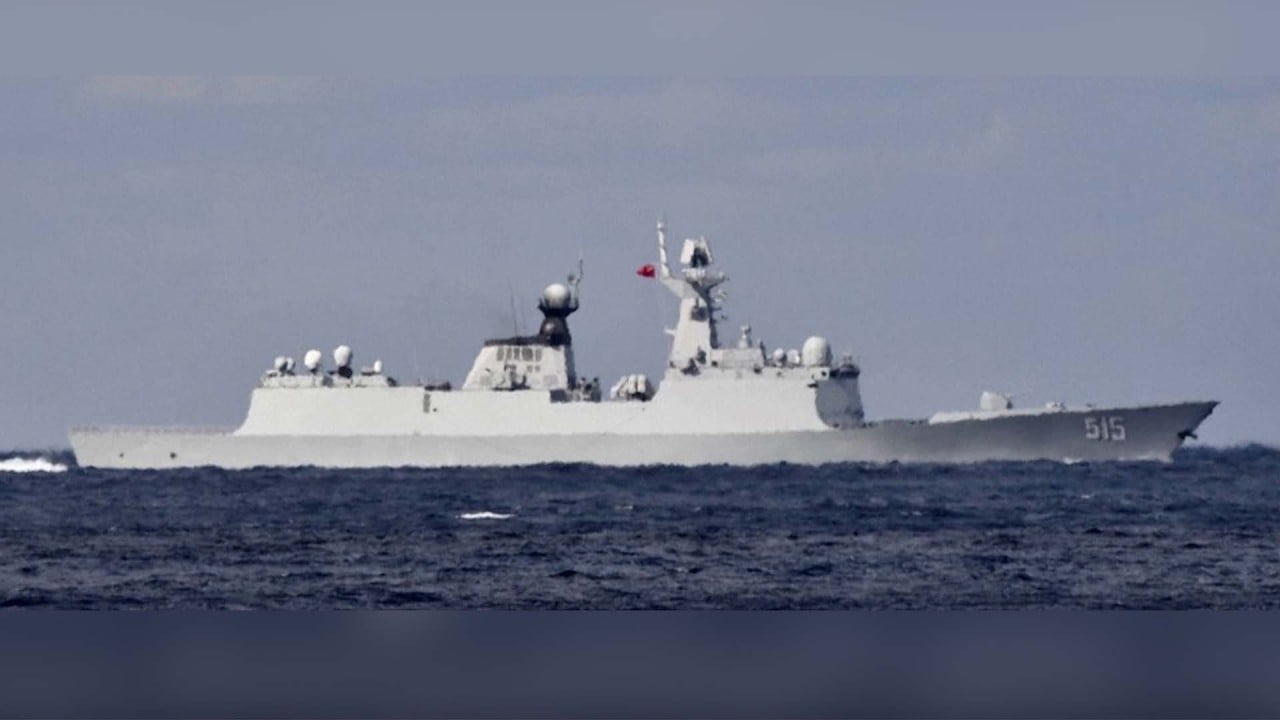 01:56
Chinese, Russian warships sail through Japan strait for first time
Chinese, Russian warships sail through Japan strait for first time
Senior diplomats from Japan and China are arranging to hold talks later this week to address long-standing tensions over the sovereignty of the Diaoyu Islands, diplomatic sources told Kyodo on Tuesday.
The two sides are expected to discuss the creation of an emergency hotline between the Chinese People's Liberation Army and Japan's Self-Defence Forces to prevent misunderstandings before they evolve into far more dangerous situations.
The talks, which were reportedly proposed by the Chinese side, are in line with Kishida's promise to "build constructive and stable bilateral relations" with Beijing, while at the same time standing firm on the demand that Chinese government ships not enter Japanese territorial waters around the disputed islands.
It is anticipated both will also use the meeting to arrange a new round of broader working-level discussions, possibly as soon as December.
While Hayashi and Kishida are expected to push diplomacy on territorial and other issues, Shigemura said they were also likely to make some demands of their counterparts, such as on human rights issues.
"I expect them to tell Beijing that if it wants to be seen as a superpower by the rest of the world, there are responsibilities that come with that," he said.
"They will tell the Chinese that without basic freedoms for their people, respect for human rights, basic values and international law, it will be hard to earn the trust of the rest of the world," he said. "They will tell Beijing to act responsibly and not to endanger peace in Asia."
Jeff Kingston, director of Asian Studies at the Tokyo campus of Temple University, described the appointment of Hayashi as foreign minister as a "positive step".
"He is widely considered to be extremely capable, he has a cosmopolitan background, including studying at Harvard and interning for two members of the US Congress," he said. "I expect him to hit the ground running."
Even so, Kingston noted Hayashi faces "some intractable problems", including a nuclear-armed and unpredictable North Korea, ties with South Korea that are strained over historical issues, and the all-important question of Taiwan.
"There may be signs of a slight thaw [in the Japan-China relationship], but beneath the surface there is still a thick permafrost," he said.
"I am not getting my hopes too high just yet as both sides fundamentally see each other as rivals," Kingston said. "The rise of China has diminished Japan's clout in the region and they will certainly talk, which is a good thing, but I do not think too many people have sky-high hopes."
Additional reporting by Kyodo
This article appeared in the South China Morning Post print edition as: kishida sticks to his cabinet guns