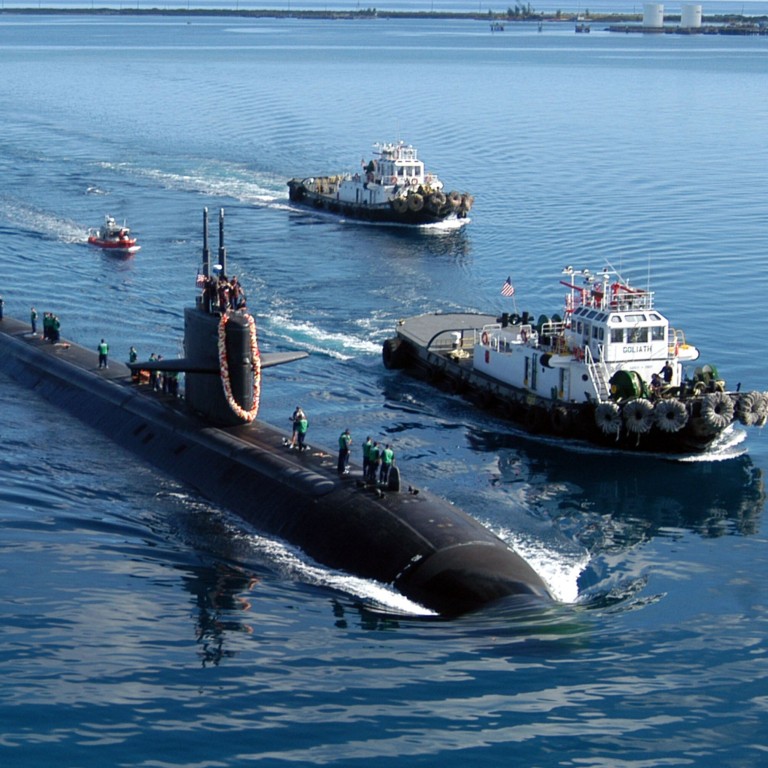 Taiwan not a 'vital Australian interest' and Aukus submarines like throwing 'toothpicks at a mountain': former PM Paul Keating urges Canberra not to provoke China
Ex-Labour Party leader takes Canberra to task for provoking Beijing, saying nuclear subs it will acquire in deal with US and Britain will be outdated quickly
Keating, an advocate of firmer Asia Pacific ties, also defends Beijing's wolf warrior diplomacy and urges Australia to stay out of US-China Taiwan conflict
In a harsh criticism of
Australia's
recent policies in the Asia Pacific, the country's former prime minister Paul Keating has taken Canberra to task for missteps ranging from a deal to acquire nuclear submarines to what he called "a deterioration in our strategic setting".
Keating, who during his time in office had expanded Australian engagement in the region, also urged Canberra not to be drawn into a conflict involving
Taiwan
, saying the fate of the self-ruled island was "not a vital Australian interest".
Speaking at the National Press Club in Canberra on Wednesday, Keating criticised the plan to acquire eight nuclear-powered submarines under the recently announced
Aukus
security alliance with the
United States
and
Britain
.
Keating, who led a centre-left Labour Party government from 1991 to 1996, said that by the time the submarines finally arrived in Australia in 2040, they would be so outdated that using them would be "like throwing toothpicks at a mountain". He expected Australia's submarines to be based on the US Virginia-class design, rather than the British Astute-class.
In September, Australian Prime Minister Scott Morrison cancelled a contract with France for 12 conventional submarines in favour of the new partnership with the US and UK which would give Canberra the technology to build nuclear submarines for the first time.
Last week, a newly released Pentagon report said that as of 2020 China's navy had 355 ships and submarines. It said the Chinese navy had placed a high priority on modernising its submarine forces, operating six nuclear-powered ballistic missile submarines, six nuclear-powered attack submarines, and 46 diesel-powered attack submarines.
Arguing that Australia had lost its way, Keating said the country was not only at odds with its geography but had also needlessly provoked
China
.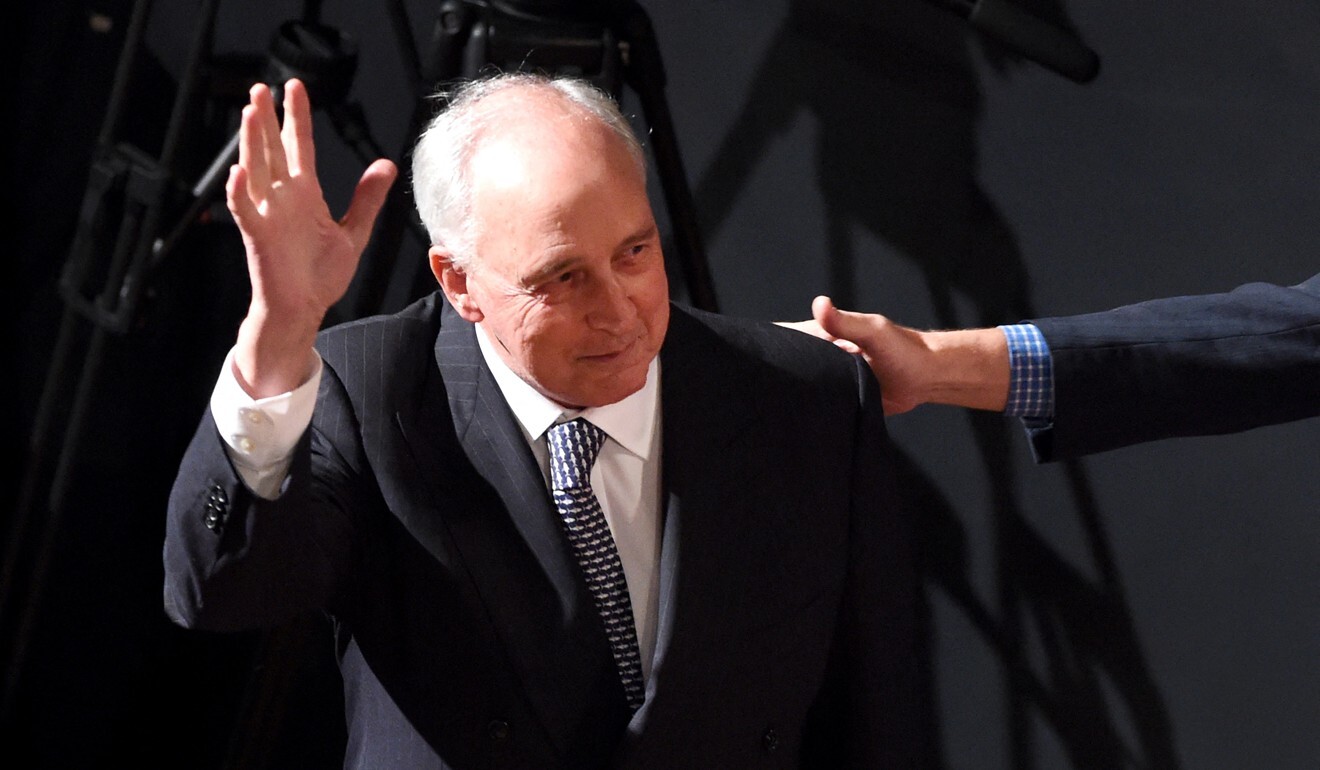 Making it clear that Australia was part of Asia, Keating said Canberra must acknowledge China's pre-eminence as the Asian giant was simply too big and powerful to be ignored.
"We have to deal with them because their power will be so profoundly big in this part of the world," Keating said, adding that China did not represent a threat to Australia.
Under Keating and his predecessor Bob Hawke, Australia was a major player in creating and cementing the importance of the Apec (
Asia-Pacific Economic Cooperation
) forum.
In April 1992, Keating made Jakarta the destination of his first international trip as prime minister, and three years later signed a security agreement with
Indonesia
, the first signed by the Southeast Asian country with any other state. Keating has frequently argued that relations with Indonesia should be an Australian foreign policy priority.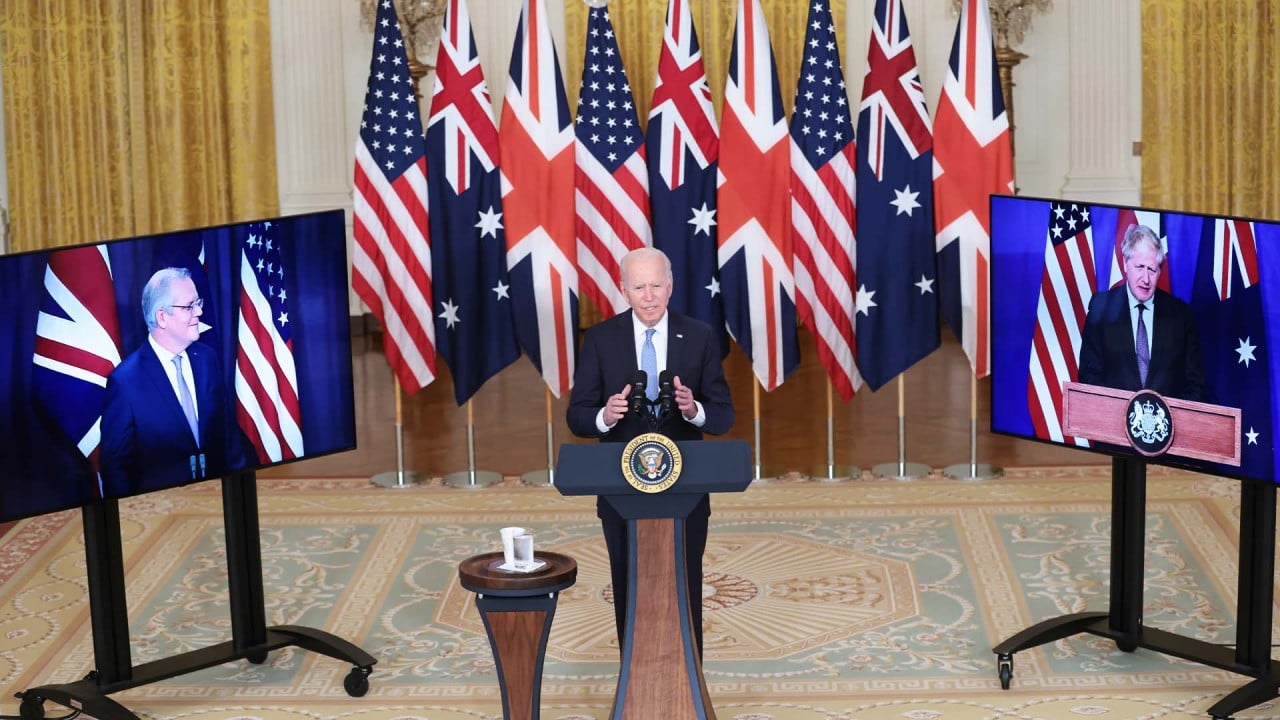 03:51
US, UK, Australia announce 'historic' military partnership in Pacific
US, UK, Australia announce 'historic' military partnership in Pacific
'Testosterone running everywhere'
Keating even defended China's wolf warrior diplomacy, or Chinese diplomats' use of confrontational rhetoric to rebuff criticisms of Beijing, saying that the Chinese were "in the adolescent phase of their diplomacy – they have testosterone running everywhere".
"What China wants is the acknowledgement of what it has achieved, lifting 20 per cent of the world's population out of poverty," Keating said, adding that unlike Britain which was "like an old theme park sliding into the Atlantic", China would grow so large it would have no precedent in modern economic or social history.
The elder statesman said that Australia had no strategic interest in preserving the autonomy of Taiwan, and should stay out of any conflict between the
US and China
over the island which Beijing claims as its territory.
"Taiwan is not a vital Australian interest. Let me repeat that, Taiwan is not a vital Australian interest," Keating said, adding that "we have no alliance with Taipei, none. There is no document you can find."
Last month, Australian Defence Minister Peter Dutton said Canberra would stand with the US in the event of China launching a military attack on Taiwan, echoing a similar comment made by Morrison in May.
On social media, Keating's comments have been criticised as being pro-China and out of touch, with Dutton calling Keating on Twitter the "former dear leader and Grand Appeaser Comrade Keating". But others said Keating possessed the sort of vision and understanding of global power that is lacking in the current administration.
Wen-Ti Sung, a lecturer at Australian National University, said a strong and dependable US engagement in the region was certainly a core interest for Australia and Taiwan was "an important part of that puzzle".
Sung said the nuclear submarines were a military means to a strategic end, which was to strengthen and "lock in" Australia's relationship with the US and UK.
"No one is under any delusions that eight nuclear submarines will give Australia an autonomous capacity to deter China alone, or be the crucial difference in a Manichean bipolar military conflict between China and the US," Sung said.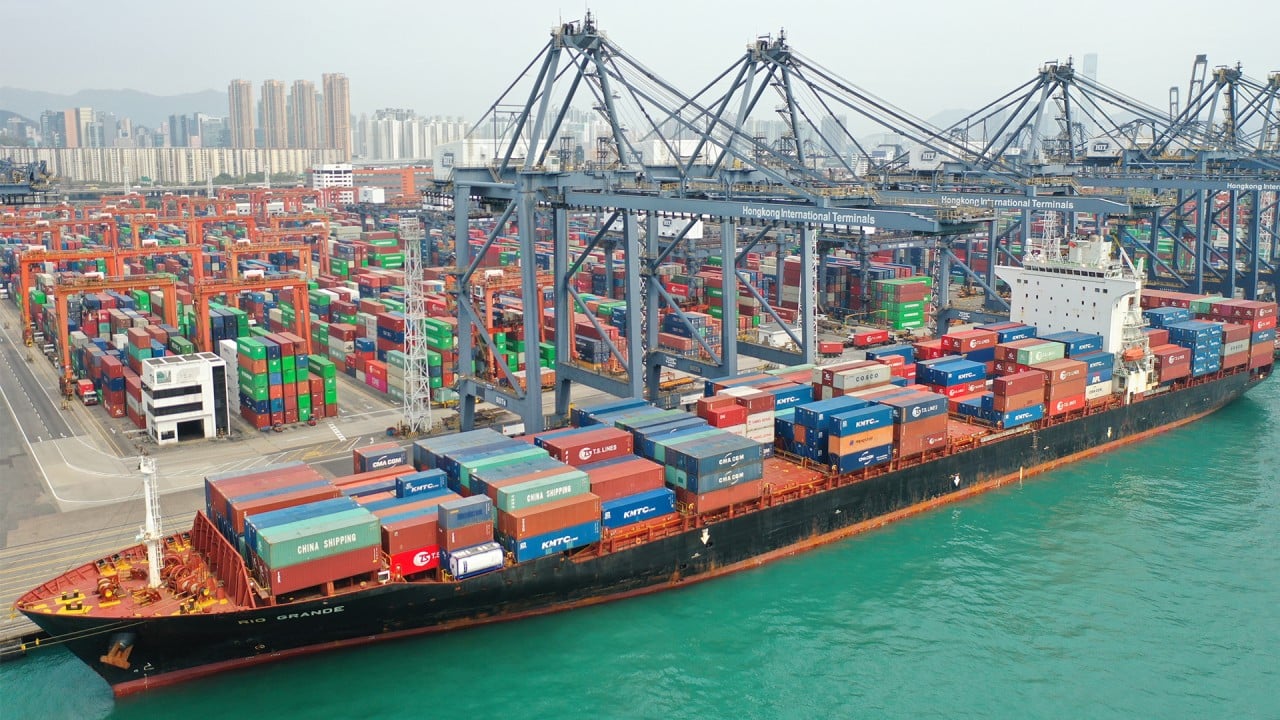 09:20
Trade 'only one part of the battle' in China-Australia dispute, says legal expert Bryan Mercurio
Trade 'only one part of the battle' in China-Australia dispute, says legal expert Bryan Mercurio
Chong Ja Ian, an associate professor at the National University of Singapore's political science department, said that while Keating had suggested that China would continue on its economic trajectory, Beijing's future economic role in the region was less certain.
As the
Chinese economy
matured and moved away from the high-growth model of the recent past, its production and labour costs could no longer be assumed, Chong said.
"China will also have to address structural issues like high levels of debt and a
rapidly ageing population
that is becoming more gender imbalanced. These conditions could weigh down its economy," Chong said, adding that a prudent approach by middle and smaller powers such as Australia might be to manage the risks by diversifying economic interests.
"The fact that the Australian economy is less affected by current punishments [from China] is due in part to its diversity," Chong said, referring to the tariffs, import suspensions and long delays at customs China has imposed on Australian goods in retaliation for Canberra's political stances – including its demand for an independent investigation into the origins of the coronavirus.
A consistent critic of the Morrison government, Keating warned in 2019 that short-sighted policies had left Canberra ill-prepared to adapt to Beijing's growing influence, adding that "what passes for the foreign policy of Australia lacks any sense of strategic purpose".
Since leaving office, Keating has continued to weigh in on Australia's policies in the region, although his ties to the China Development Bank – a state-owned institution that raises money for large infrastructure projects – have prompted accusations of a conflict of interest.