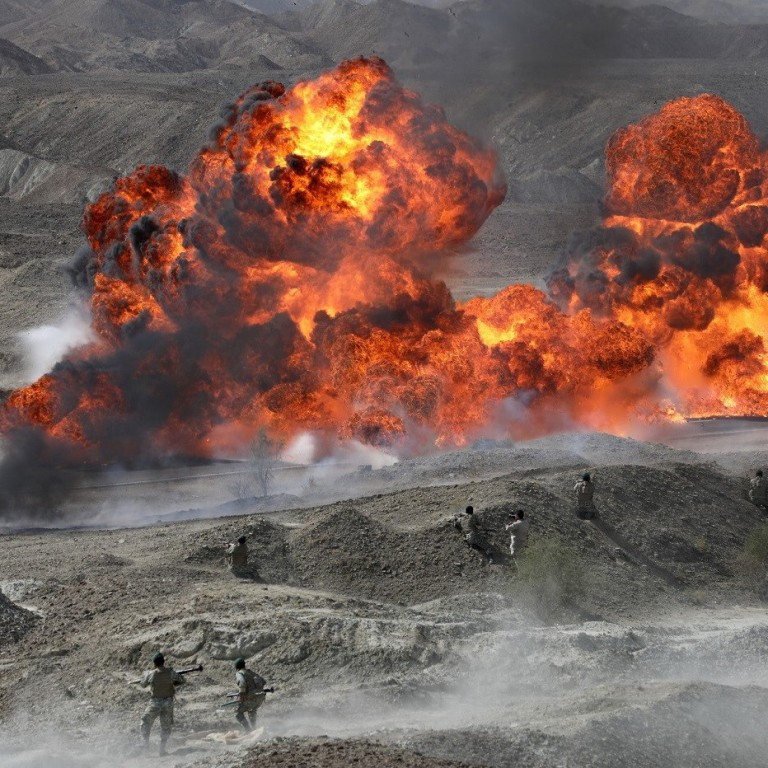 As China draws focus, 'unreliable' US leaves Middle East allies fast losing faith in security guarantees against Iran
Gulf Arab monarchies in particular have begun to question US commitments to the region amid Washington's growing determination to counteract China
Analysts say the US's 'credibility problem' stems from a long series of disappointments - with the messy pull-out from Afghanistan only the most recent
With the
US
and
Iran
set to re-engage on November 29 in their seventh round of talks to revive the 2015 nuclear deal abandoned by
Donald Trump
's administration three years ago, Washington has sought to reassure Middle Eastern allies that it will not abandon them amid a shift in its foreign policy focus to
China
.
Following the debacle of the United States'
pull-out from Afghanistan
in August, however, many of its partners in the region – Gulf Arab monarchies, in particular – are fast losing faith in war-weary Washington's commitment to guarantee their security against their Iranian nemesis.
"We will see in the coming period really what is going on with regards to America's footprint in the region. I don't think we know yet, but Afghanistan is definitely a test and to be honest it is a very worrying test," Anwar Gargash, diplomatic adviser to the United Arab Emirates' president, told a conference in Abu Dhabi on October 2.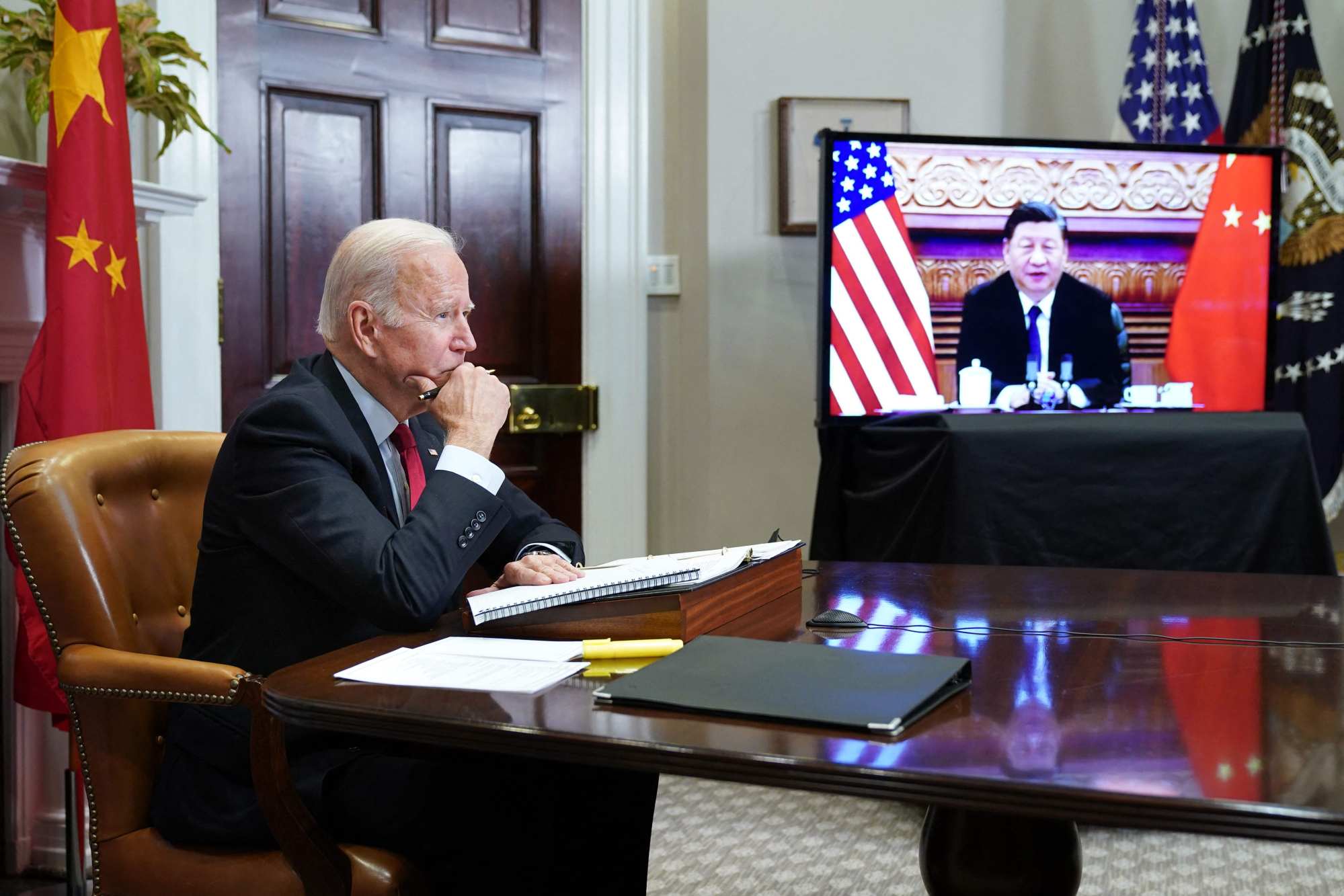 Moreover, US allies in the region are alarmed by Washington's growing determination to counteract China, which holds significant influence – as a top trading and investment partner – over the competing powers in the Middle East.
"We're all worried, very much, by a looming Cold War. That is bad news for all of us because the idea of choosing [sides] is problematic in the international system, and I think this is not going to be an easy ride," Gargash said.
The US' impending return to the Joint Comprehensive Plan of Action (JCPOA) – the formal name of the 2015 agreement aimed at preventing Iran from developing nuclear weapons – has added further impetus to its Middle Eastern allies' efforts to defuse the region's multitude of disputes and proxy wars, and tentatively explore normalising relations with Tehran.
"Part of what we need to do is manage our region better. There is a vacuum and whenever there is a vacuum, there is trouble," Gargash said.
Exhausted, overstretched
According to Hussein Ibish, senior resident scholar at the Arab Gulf States Institute in Washington, one of the most important and widespread factors to have reshaped the Middle East's strategic landscape in recent years has been a "generalised sense of exhaustion and [being] overstretched by all the major regional players, with the possible exception of Israel".
US allies have become embroiled in the civil wars of Iraq, Syria, and Yemen with the aim of curtailing Iran's involvement, but in many cases have supported opposing factions.
In
Syria
, for instance, Turkey and its Gulf ally Qatar backed some rebel groups fighting President Bashar al-Assad's forces and his allied Iranian militias; Arab monarchies led by Saudi Arabia financed others; and the US supported Kurdish forces seen as enemies by its allies and Iran alike.
In
Libya
's civil war, too, Turkey and Qatar supported the United Nations-recognised government based in Tripoli, while the United Arab Emirates and Egypt supported a rival regime in the east of the country.
All outside actors in the region's conflicts – which are, with the exception of
Yemen
, mostly winding down and in various stages of stuttering towards political resolution – are overextended and "need to pull back a bit", Ibish said, having "passed the point of diminishing returns".
"We've entered into a protracted period of consolidation, retrenchment and manoeuvre, in which regional actors are trying to keep hold all of what they have gained insofar as possible, pull back where they can, and see what can be accomplished through diplomacy, politics and trade."
In January,
Saudi Arabia
and its Gulf neighbours
ended a three-year blockade of Qatar
, which hosts the US military's central command overseeing operations in the Middle East and Afghanistan, after previously cutting ties with Doha over its own ambitious involvement in regional conflicts, friendly relations with Iran, and support for Islamist political movements such as Egypt's Muslim Brotherhood, which the Saudi-led bloc Arab monarchies see as an existential threat.
A breakthrough in relations between Saudi Arabia and Iran was then announced in early October, following four rounds of Iraq-hosted talks that began in April, with the two sides reportedly agreeing to re-establish diplomatic relations, which were cut by Riyadh after protesters
attacked its embassy in Tehran
in January 2016. Riyadh also blames Tehran for a September 2019 "drone swarm"
attack on its key oil processing installations
.
Saudi Arabia no doubt hopes with Tehran's help it can extract itself from a six-year war against Yemen's Iran-backed Houthi militia – an increasingly lonely venture since the UAE withdrew its forces in 2019 and resumed diplomatic interaction with Iran.
Frosty relations between President
Joe Biden
and the leaders of major US allies, particularly Saudi Arabia and
Turkey
, have also fuelled the latter's efforts to smooth things over following years of regional tensions – with the Gulf Arab monarchies and Egypt recently re-engaging with Turkey.
Turkish President Recep Tayyip Erdogan's support for both Qatar – where it opened its first military base in the Gulf in April 2016 – and the Muslim Brotherhood, an ally of his long-ruling Justice and Development Party, has been at the heart of his country's tussles with the Arab monarchist bloc, which also includes Bahrain, Jordan and Morocco.
'Fundamentally unreliable'
Another factor affecting the calculations of the Middle East's major players, according to Ibish, is that Washington has become "fundamentally unreliable".
"The US definitely has a credibility problem with its Middle Eastern allies in part because of Afghanistan but also because of a long series of disappointments with US leadership," he said, pointing to the failure in 2000 of the Camp David summit to resolve the Israeli-Palestinian conflict, the miscalculation of the 2003 Iraq invasion, the lack of support for former Egyptian President Hosni Mubarak during the 2011 revolution and the nuclear negotiations with Iran that led to the JCPOA in 2015.
He said a "real turning point … was the failure of the US to respond in any meaningful way" to the suspected Iranian drone attack on two major Saudi Aramco processing facilities in September 2019, which knocked out the kingdom's oil infrastructure for several days and affected its export capacity for a month.
"All of that has added up to real question marks over the extent of the US commitment to Gulf Arab security and the continued validity, or at least interpretation, of the Carter Doctrine whereby Washington guaranteed Gulf Arab security against external threats," Ibish said. "Obviously there has been a significant adjustment [to] the tripwire and the red lines that would trigger a US military response to aggression against [its Gulf Arab allies]."
The monarchies of the UAE, Bahrain and Morocco adapted to the evolving situation in August 2020 – a year before the Afghanistan withdrawal – by normalising relations with
Israel
, which was then formally brought under the common defence shield provided by the Gulf-based US Central Command.
In the build-up to the withdrawal of US combat forces from Afghanistan, and from Iraq by year's end, as well as the prospect of an end to "maximum pressure" sanctions imposed under Trump, the Biden administration belatedly reached out to Saudi Arabia in July.
Biden had previously kept
Saudi Crown Prince Mohammad bin Salman
, the kingdom's de facto ruler, at arm's length because of his human rights record and earlier this year announced the US would no longer sell offensive weapons to Riyadh for use in the war in Yemen.
During his presidential election campaign, Biden called Saudi Arabia "a pariah" for the torture, murder and dismemberment of journalist
Jamal Khashoggi
at its consulate in Istanbul in 2018, and in February authorised the publication of a US intelligence report which concluded the gruesome killing was ordered by the Saudi crown prince.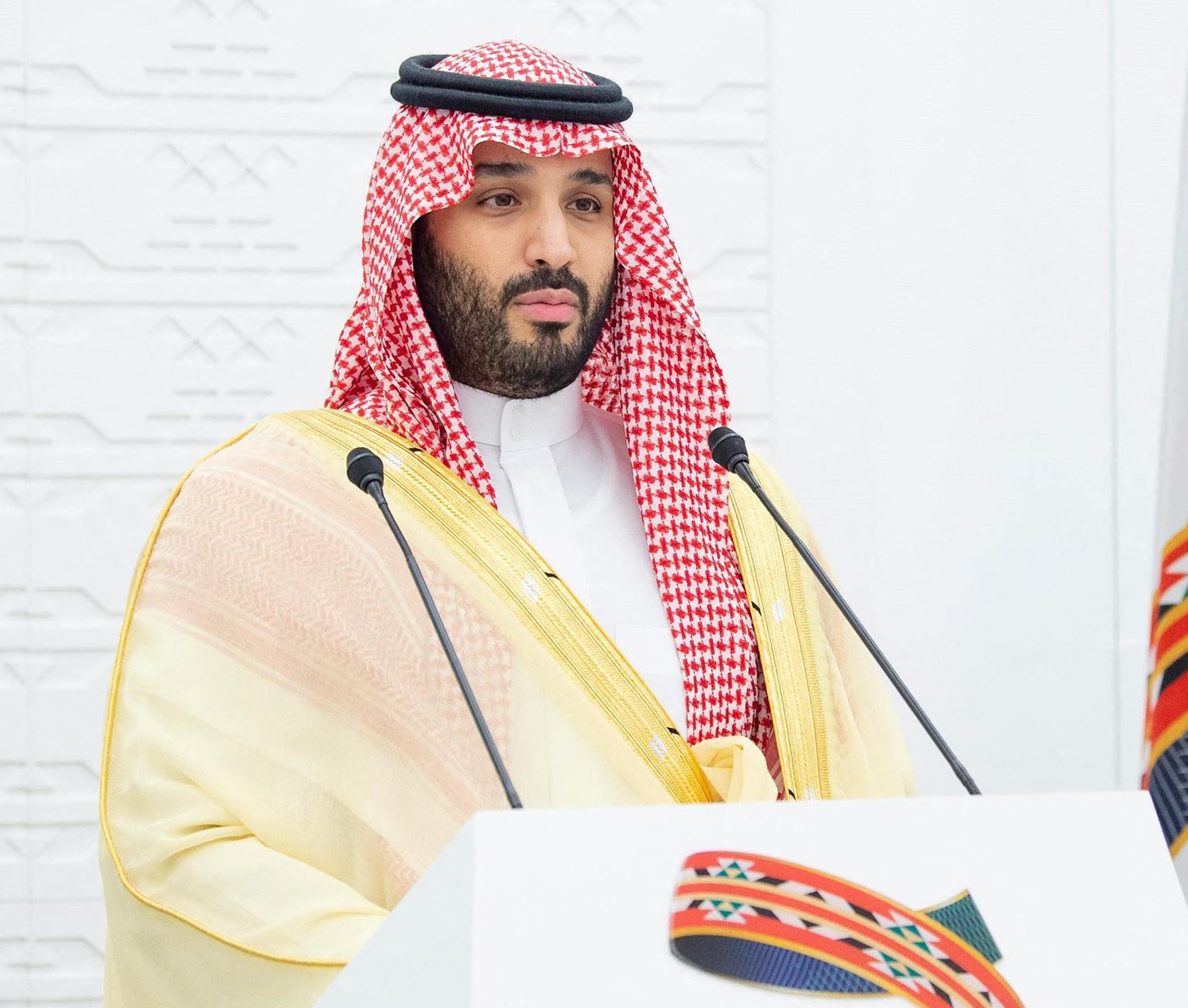 The two sides' foreign ministers re-engaged in July and after a flurry of diplomatic exchanges, the White House eventually dispatched National Security Adviser Jake Sullivan to Neom, a futuristic planned city of on Saudi Arabia's west coast, for an ice-breaking meeting with the crown prince on September 27.
Despite recent security reassurances given to the Saudis and the US' other allies in the region by Sullivan and other senior Biden administration officials, the withdrawal from Afghanistan has "reinforced the perception among many governments in the Middle East and North Africa that they need to diversify their security relationships to effectively combat Islamist militant organisations and other non-state actors over the long-term," said Michaël Tanchum, a senior fellow at the Austrian Institute of European and Security Policy.
On November 6, the White House approved the sale of US$650 million worth of air-to-air missiles to Saudi Arabia to improve its defensive capabilities, and US strategic bombers have twice in the past two months flown over the region, escorted by American fighters flown by allied nations in a show of force meant to reassure them and warn Iran.
But Turkey and Israel have already emerged as the Middle East's new weapons suppliers of choice, with Ankara in particular developing expansive military training programmes that bolster its arms sales, said Tanchum, who is also a non-resident fellow at the Middle East Institute, a Washington-based think tank.
China, meanwhile, could potentially find an opening in this diversification of arm sales, Tanchum said, but "while China would like to displace the US from its central role in the Middle East's security architecture to establish a more multipolar [one], it is unclear if Beijing has the capacity to do so, even if it works in active coordination with Russia."
France and Germany export more weapons than China does and have deeper security roots in the region, he said, while Israel and Turkey share close cooperation with the US military.
"Beijing would need to adroitly leverage its economic cooperation to obtain deeper security relationships with its Middle Eastern partners," Tanchum said, noting it "has already shown signs of doing this in the Gulf".