Myanmar
Get more with myNEWS
A personalised news feed of stories that matter to you
Learn more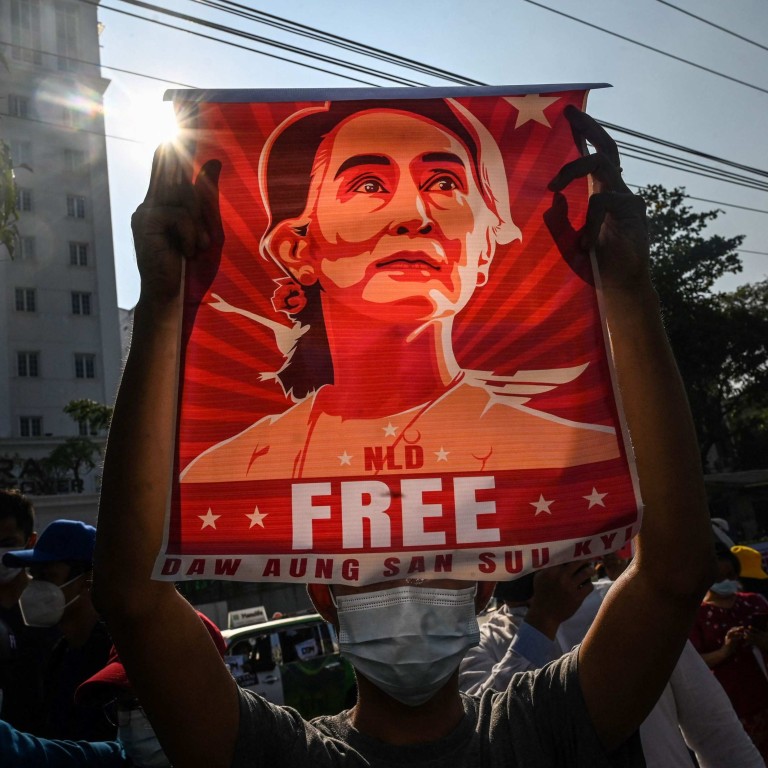 Myanmar junta plays down Suu Kyi jail term, says sentence halved 'on grounds of humanity'
At a virtual briefing with regional journalists, junta information minister Maung Maung Ohn insisted there was 'no partiality' in Aung San Suu Kyi's trial
Asean's role in the crisis was also discussed – as was Cambodian Prime Minister Hun Sen's apparent embrace of Myanmar's generals
Officials from
Myanmar
's ruling junta have once again sought to suggest normalcy will return to the violence-wracked country following Monday's conviction of the former leader
Aung San Suu Kyi
, saying her case – deemed a "sham trial" by critics – was heard in accordance with the law.
Speaking at a virtual briefing with regional journalists, information minister Maung Maung Ohn said junta chief Min Aung Hlaing's decision to halve Suu Kyi's sentence from four to two years was based on a "gesture on grounds of humanity".
The junta minister did not directly respond to a question on whether Suu Kyi's other cases would be dropped, saying instead that the sentence was handed down by the judge "according to the state constitution" and there was "no partiality" in interpreting the law.
He also fielded questions on Sunday's anti-coup protest in Yangon, which left five dead after a military truck rammed into a small crowd of demonstrators.
He said the protests were "the result of pressure" from anti-junta forces who were making young people "get emotional", adding that some actions could be taken "unintentionally" during crowd management.
Speaking alongside Maung Maung Ohn in the briefing was the junta's minister of investment and foreign economic relations, Aung Naing Oo. The briefing was attended by journalists from the South China Morning Post, Reuters, Agence France-Presse and Singapore's Straits Times.
Junta officials have in recent months ​chosen to ​​increase engagement with ​foreign media​ outlets​​ to discuss economic issues.
These press opportunities usually coincide with instances when there is heightened global attention on Suu Kyi's legal troubles.
In the nearly hour-long session, the ministers also responded to questions on recent intimations from
Cambodia
's Prime Minister Hun Sen that junta officials should be invited to meetings of the Association of Southeast Asian Nations.
Asean in November
chose to sideline Min Aung Hlaing
from a regional meeting over the junta chief's failure to begin implementing the bloc's "
Five-Point Consensus
" plan to restore peace in Myanmar. The group said the omission of Min Aung Hlaing was to give Myanmar space to deal with its domestic disagreements, given competing claims in the country over who was the legitimate government.
The move – unprecedented in Asean's history – angered the junta, which said the bloc was acting against its own constitution, the Asean charter.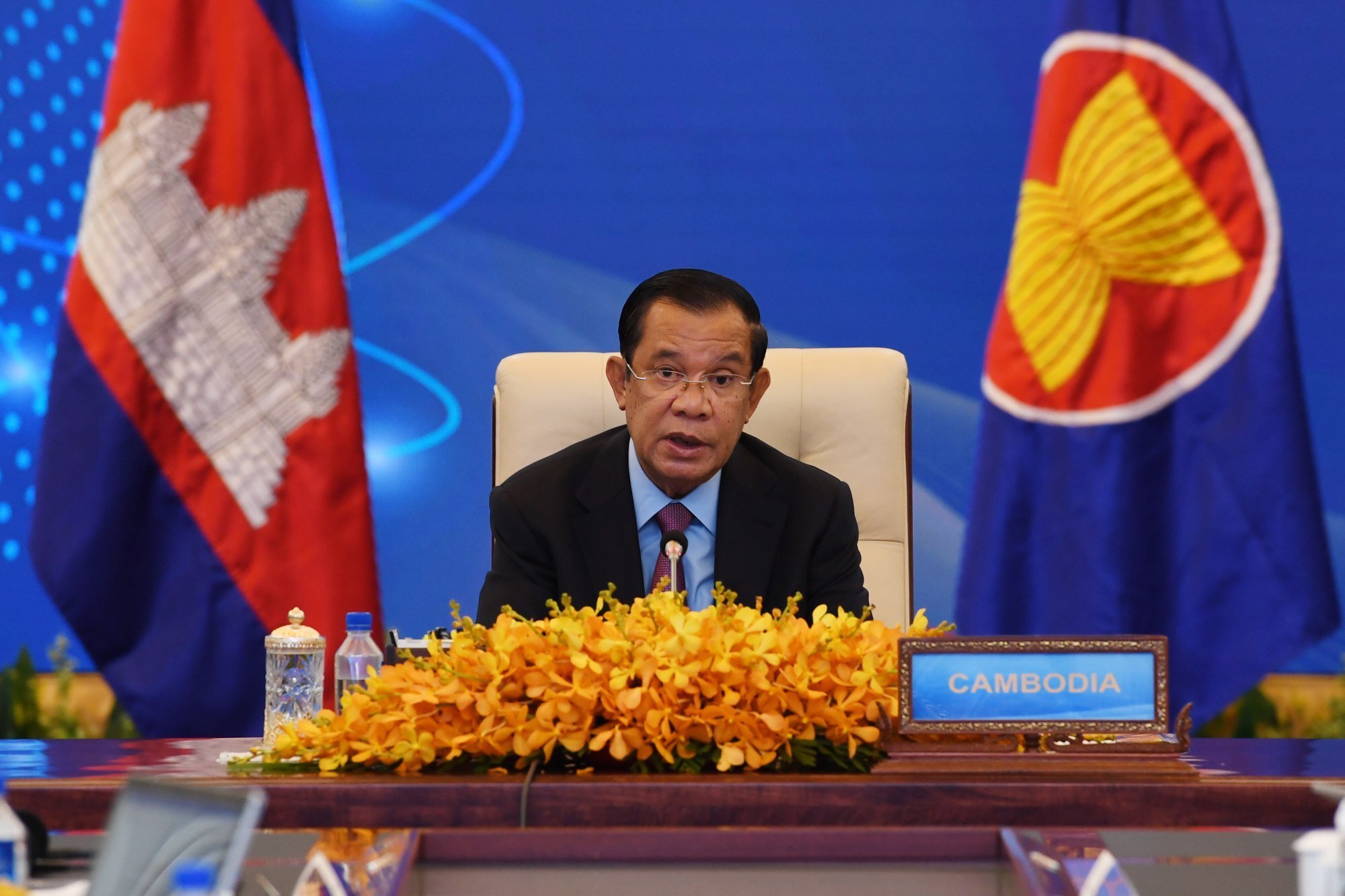 Hun Sen on Monday appeared to break from Asean's consensus on the matter, saying that he believed Myanmar had the right to attend the bloc's meetings. Cambodia is Asean chair for 2022.
"It's a family member of Asean, they must have the rights to attend meetings," Hun Sen was quoted as saying on Monday during an inauguration ceremony for a Chinese-funded construction project. "There is a strong possibility I will visit Naypyidaw to meet General Min Aung Hlaing to work with him. If I don't work with the leadership, whom can I work with?"
The junta's foreign minister Wunna Maung Lwin met Hun Sen during a visit to Phnom Penh on Tuesday. Both sides announced that the Cambodian leader will visit Myanmar in January.
"Regarding the Cambodian head of state Hun Sen, Myanmar warmly welcomes … his gesture to support Myanmar," Maung Maung Ohn said. "Being a member of Asean states, doesn't want to be apart from the Asean family and Myanmar also feels that this gesture of support is also a kind of Asean spirit."
Aung Naing Oo said he believed Hun Sen's "considerations" were aimed at restoring the "reputation and trustworthiness" of the Asean charter.
International rights groups have slammed Hun Sen's remarks – made on the same day as Suu Kyi's verdict – as unconstructive.
"It makes no sense that Cambodian PM Hun Sen is discussing plans to visit Myanmar, thereby legitimising the junta, before progress has been made on the Five-Point Consensus," said Kasit Piromya, a former Thai foreign minister and board member of the Asean Parliamentarians for Human Rights group.
"This was the very reason Asean excluded junta leader Min Aung Hlaing from its summit in October."