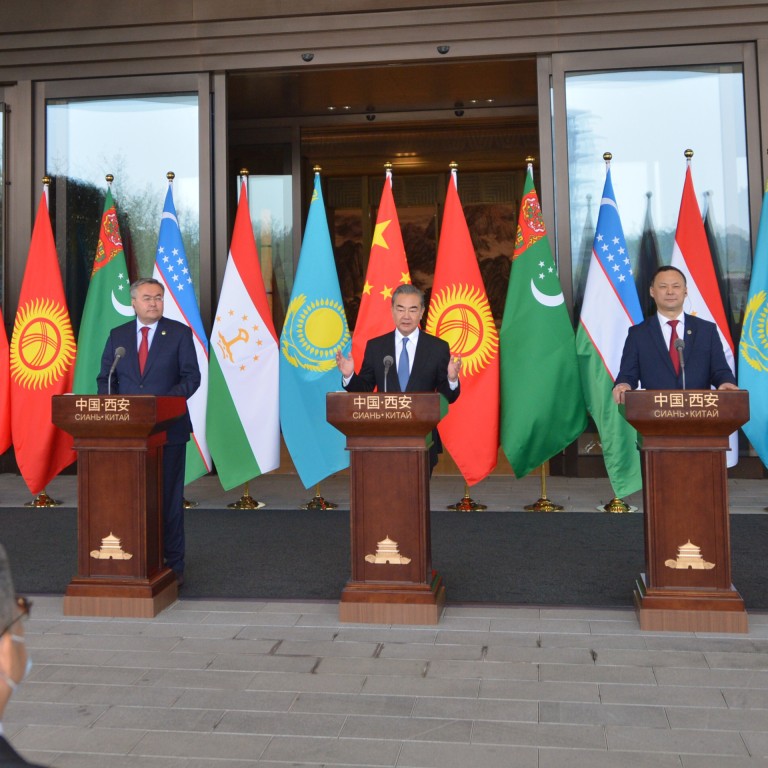 Why China's belt and road plans for Central Asia are changing
Amid demands for more jobs, exports and skills training, Beijing is helping Kazakhstan, Kyrgyzstan, Tajikistan, and Uzbekistan to industrialise
Analysts said China was focused on keeping Central Asian governments happy as the US and Russia look to increase their own power and influence in the region
China
is changing the way it invests in Central Asia under its
Belt and Road Initiative
to grow global trade, as Chinese companies increasingly have to adapt to the demands of the region's governments and citizens who want more jobs, exports and skills training.
Instead of large-scale infrastructure projects, Beijing's emphasis has shifted in recent years towards helping Central Asian economies –
Kazakhstan
, Kyrgyzstan, Tajikistan, and Uzbekistan, in particular – to industrialise, according to a report from the Carnegie Endowment for International Peace think tank.
"Almost all Chinese companies are trying to be seen as serving the local community better," said Dirk van der Kley, a research fellow at the Australian National University's School of Regulation and Global Governance and one of the authors of the report: "How Central Asians Pushed Chinese Firms to Localise".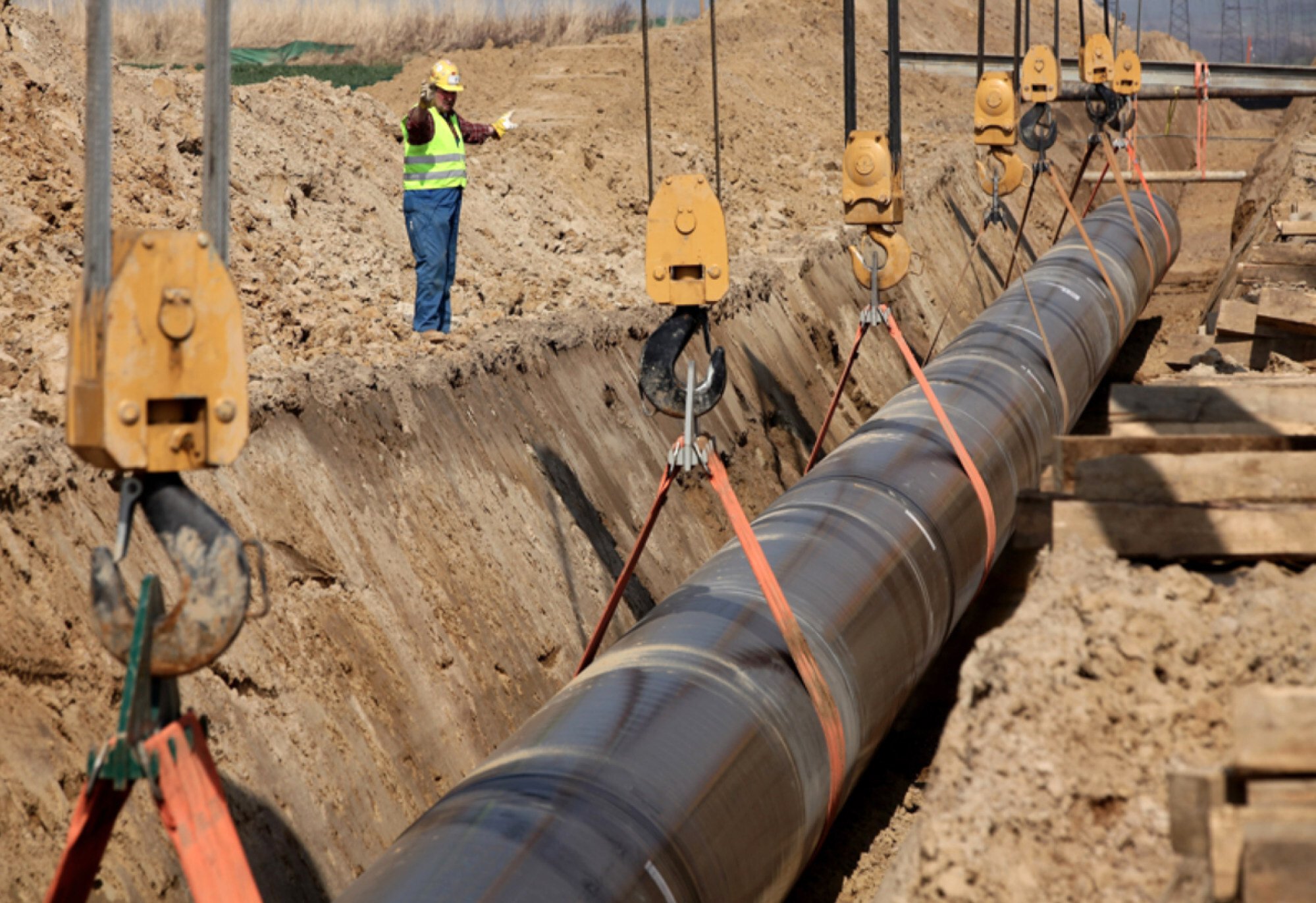 He told This Week In Asia that Chinese lending in Central Asia is becoming more discerning and has veered towards projects that transfer manufacturing or production capacity, adding that Chinese policy banks are funding fewer coal-fired power plants than before while Chinese firms are building more renewable power plants in the region.
According to the American Enterprise Institute's China Global Investment Tracker, more than US$17 billion has gone to projects in Kazakhstan, around US$4 billion to Uzbekistan and Kyrgyzstan, and US$710 million to Tajikistan since 2013.
But belt and road projects have also been criticised for lacking transparency, relying heavily on Chinese workers, violating environmental and labour standards, and being underpinned by unsustainable loans that saddle recipient countries with heavy debt burdens.
Kazakhstan case study
Still, not all of the region's governments are able to apply the same leverage on Beijing.
As an important transit node on the overland trade route to Europe, "Kazakhstan has the ability to tell China no," Neafie said – unlike Tajikistan, which she said received some US$400 million for highway construction with the caveat that only Chinese contractors do the work "which will benefit Chinese freight companies more than local organisations".
Kazakhstan, meanwhile, successfully pressured China to both hire more local workers and pay them more equitably, Neafie said.
"The Kazakhstani government even slashed the number of foreign workers allowed visas into the country to force engagement with the local workforce," she said.
Sustainability remains an issue, however. Chinese companies working in Kazakhstan's extractive industries have some of the worst environmental reporting standards, Neafie said, and contribute to "increasing environmental pollution".
A report published in October by US-based environmental and human rights group Crude Accountability found that an oil refinery run by a subsidiary of the China National Petroleum Company in Shymkent, a city in southern Kazakhstan near the Uzbek border, was emitting "suffocating nighttime odours".
Not only had the plant's emissions "risen sharply" as environmental authorities in the country "turned a blind eye", but the report said residents were also complaining of local wells drying up "most likely the result of continuous pumping of groundwater by the oil refinery for its needs".
Crude Accountability said it also visited a cement manufacturing plant in the Kyzylorda region that was relocated "from China to Kazakhstan … to export surplus and polluting production". Many of the children living in a nearby village had developed skin and respiratory disease since the plant came online, the report said.
International competition
"As China faces more pressure from other powers it will be forced to pay more attention to local needs or lose its influence and energy sources," said Nazarbayev University's Neafie.
An economic slowdown in China is also forcing Beijing to reassess its priorities, said Barton of the University of Nottingham's Malaysia campus, with policy banks such as the Export-Import Bank of China and China Development Bank revising their criteria for assessing project potential.
"[They are] moving away from quantity to quality as the benchmark for project approval," Barton said.
However, he said the Belt and Road Initiative "still holds a comfortable lead over its rivals because it controls the narrative on infrastructure financing and development".
"I would even go so far as to say that it has captured imaginations worldwide, even if its aura has been tainted by a spate of recent controversies," he added.
Yuan Jiang, a PhD candidate at the Queensland University of Technology in Australia whose research focuses on the Belt and Road Initiative, said that the emergence of the Group of 7's infrastructure plan would allow developing countries to pick which one offers them "a better deal".
"The belt and road clearly has strategic intentions, which is normal for this scale of investment," he said, but the belt and road was far from a strategy, because Beijing had not "thought through everything" in its belt and road plans – often only realising "shortcomings" once they were put into action.

Jiang doubted whether the government body overseeing the belt and road had enough people to oversee and effectively supervise the many projects across the world, especially as almost all Chinese companies would like to associate with the belt and road to gain economic favours. "Lots of things in China are decentralised and therefore it is understandable that some mistakes related to belt and road projects have appeared," Jiang added.
"China is also learning to cross the river by feeling the stones," Jiang said, referring to a saying attributed to late Chinese leader Deng Xiaoping that can be loosely interpreted as learning as you go.