Asean
Get more with myNEWS
A personalised news feed of stories that matter to you
Learn more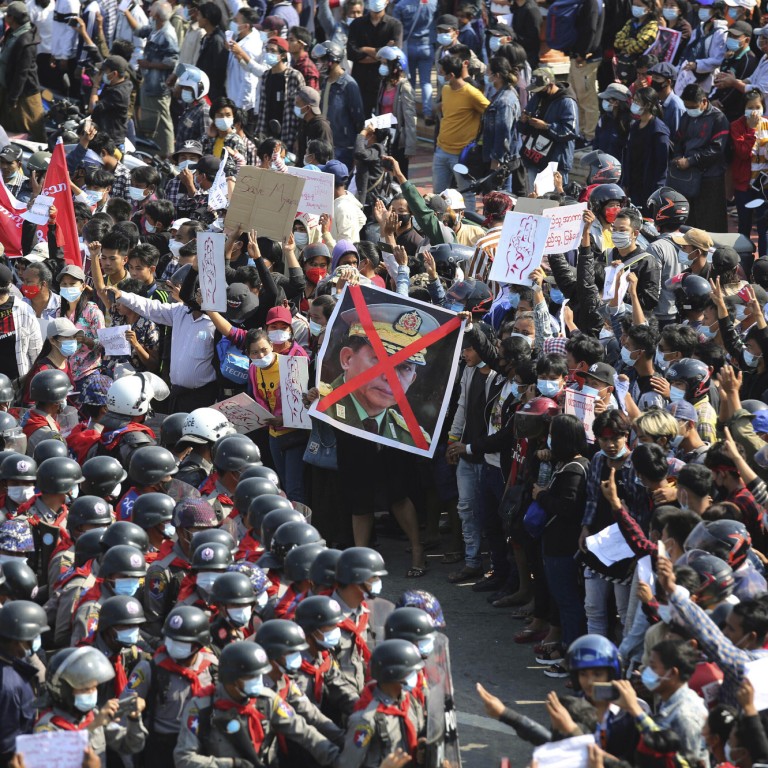 Asean postpones foreign ministers' meeting amid divide over Myanmar's military rulers
Cambodia's chairmanship of the Southeast Asian bloc is off to a rocky start as differences deepen over how to engage the junta in post-coup Myanmar
Phnom Penh puts reschedule of Siem Reap retreat down to clashing appointments – observers say ministers are protesting at Cambodia's invite to Wunna Maung Lwin
Cambodia's
year-long chairmanship of the Association of Southeast Asian Nations (
Asean
) has got off to a rocky start, after it indefinitely postponed an upcoming foreign ministers' meeting amid signs of a deep divide in the bloc over the handling of
Myanmar's
military rulers.
The Cambodian foreign ministry said the January 19 retreat expected to be held in the resort town of Siem Reap had to be postponed as several ministers had difficulty attending the talks in person.
A new date for the meeting was not set.
In Malaysia, a spokesman for Foreign Minister Saifuddin Abdullah said he was unable to attend the meeting due to an emergency parliament session on the country's recent floods.
Nonetheless, diplomatic observers suggested foreign ministers such as Saifuddin were possibly avoiding the meeting as a means of protest against Cambodia's purported plan to invite Wunna Maung Lwin, the foreign minister of Myanmar's junta, to the Siem Reap meeting.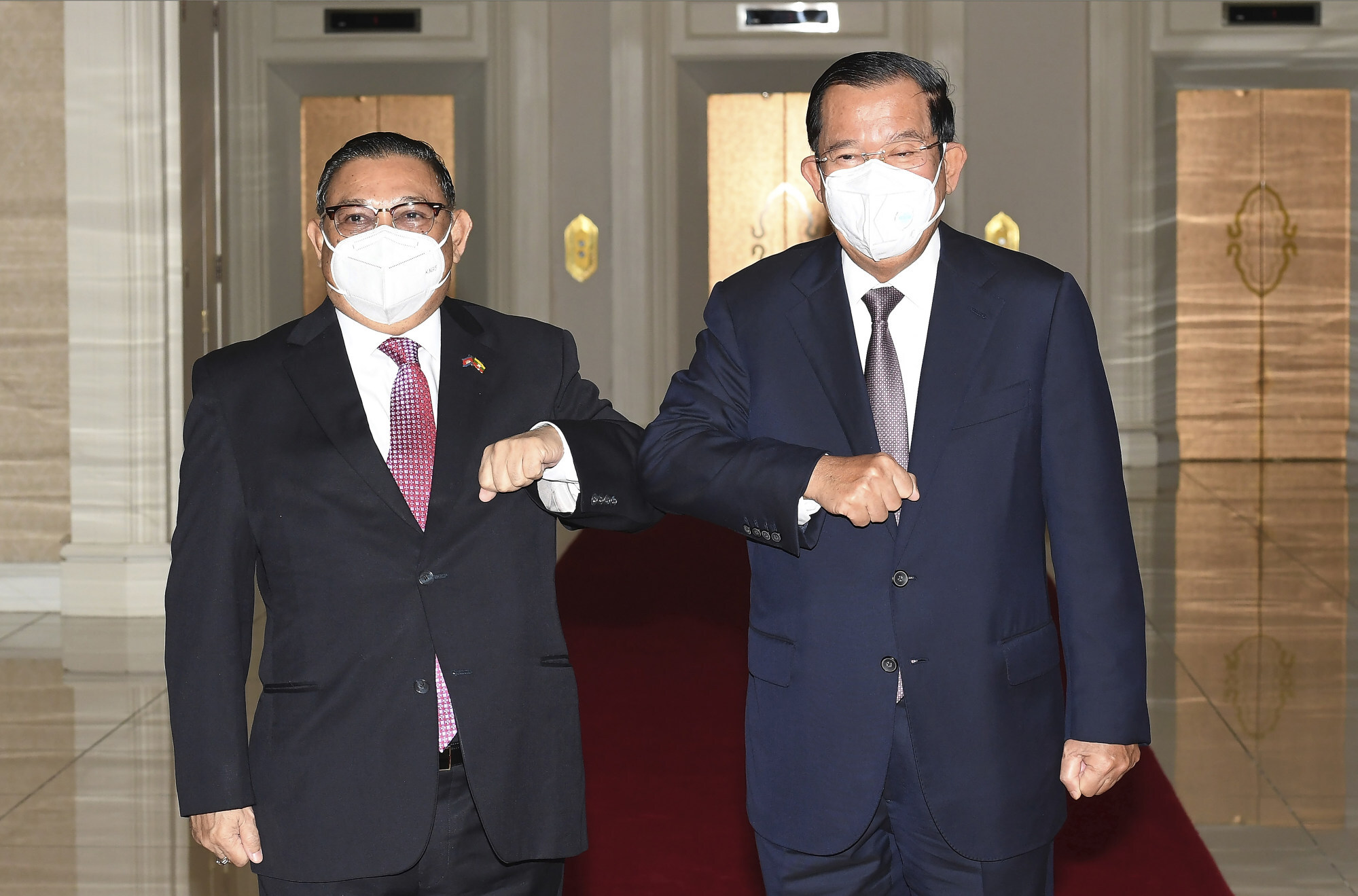 Phnom Penh has pitched dialogue rather than isolation of Myanmar's junta as the way forward to end the post-coup violence in the country – and that approach has appeared to have the backing of regional powers such as
China
and
Japan
.
Several Asean member states, however, hold a contrasting opinion.
"It's a simple and curt way to deal with the impasse that Cambodia's invitation to the junta foreign minister Wunna Maung Lwin poses," said Hunter Marston, a WSD-Handa fellow with the Pacific Forum think tank. "That said, it's unlikely to be an effective way to advance a diplomatic solution, given that it essentially represents a pyrrhic victory," he said.
Asean last year resolved to exclude Myanmar's military rulers from its meetings until a previously agreed "five-point consensus" peace plan was implemented in the violence-wracked nation.
As part of that decision – openly backed by the likes of
Malaysia
,
Singapore
,
Indonesia
, the
Philippines
and last year's Asean chair Brunei – the junta chief Min Aung Hlaing was in unprecedented fashion excluded from a November leaders' summit.
Indonesia's President
Joko Widodo
last week reiterated that there had been no change in Jakarta's stance on the matter.
"Should there be no significant progress on the implementation of the five-point consensus, Myanmar should only be represented at a non-political level at Asean meetings," he wrote on Twitter.
Cambodia, however, has signalled it is not keen to exclude the junta officials from meetings during its chairmanship of Asean this year.
The chairmanship of the bloc is rotated among the 10 member states.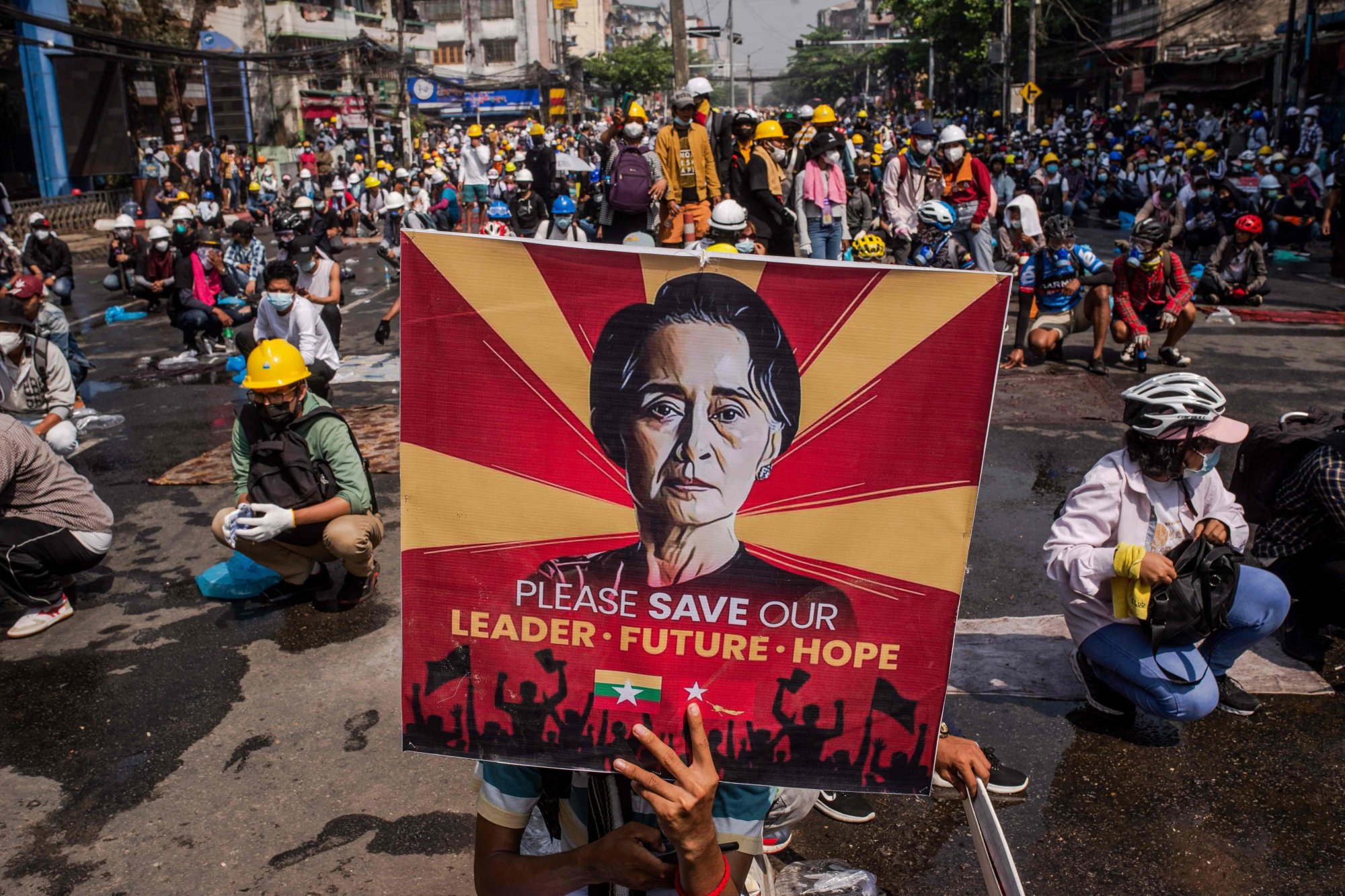 Apart from hosting year-round meetings, the head of government of the chair nation holds significant sway as they can influence the agenda of certain talks and the contents of some post-meeting communiqués.
Despite reservations from several fellow Asean heads of government, Cambodian Prime Minister Hun Sen and Foreign Minister Prak Sokhonn last week visited Myanmar and held talks with Min Aung Hlaing.
His visit to Naypyidaw was the first by any head of government since Min Aung Hlaing overthrew the democratically elected government of
Aung San Suu Kyi
last February.
While other Asean member states have refrained from explicitly recognising Min Aung Hlaing as a legitimate head of state, a joint statement between the junta chief and Hun Sen last week referred to the former as the "prime minister" of Myanmar.
In the aftermath of the Myanmar visit, Prak Sokhonn said on Saturday that Cambodia was trying "different approaches" to defusing the post-coup crisis in Myanmar, adding, however, that he and Hun Sen had focused on the implementation of the five-point consensus peace road map that Asean and Min Aung Hlaing previously agreed.
The plan stipulates among other things that an Asean special envoy must be allowed into Myanmar to hold talks with all parties, including the detained civilian leader Suu Kyi.
Prak Sokhonn, who has taken over as the special envoy from Brunei's top diplomat Erywan Yusof, said the Cambodian mission had gone ahead even though there were no guarantees of talks with the 76-year-old Suu Kyi. Hun Sen's delegation did not meet her and her release or safety in detention were not mentioned in his joint statement with Min Aung Hlaing.
Said Park Sokhonn: "If they build a thick wall and we use our head to hit it, it is useless."
The Cambodian approach has polarised experts on Asean.
Marston suggested it was unclear which approach would yield results.
"Unable to form a consensus, Asean is limited to expressing its dissatisfaction with the generals in Myanmar by shunning and shaming rather than interacting directly to mobilise the diplomatic process," he said.
He added: "Morally speaking, I think it's absolutely the right move. But it's even more unclear at this point what next steps might be available to Asean leaders that would like to see an end to violence in Myanmar and a return to democracy."
China's foreign ministry spokesman Wang Wenbin on Monday said Beijing would "fully support" Cambodia "playing an active role and making an important contribution" to dealing with the Myanmar crisis.
In a Tuesday phone call, meanwhile, Japanese Foreign Minister Yoshimasa Hayashi praised Prak Sokhonn for making progress during last week's trip.

Additional reporting by Hadi Azmi