India
Get more with myNEWS
A personalised news feed of stories that matter to you
Learn more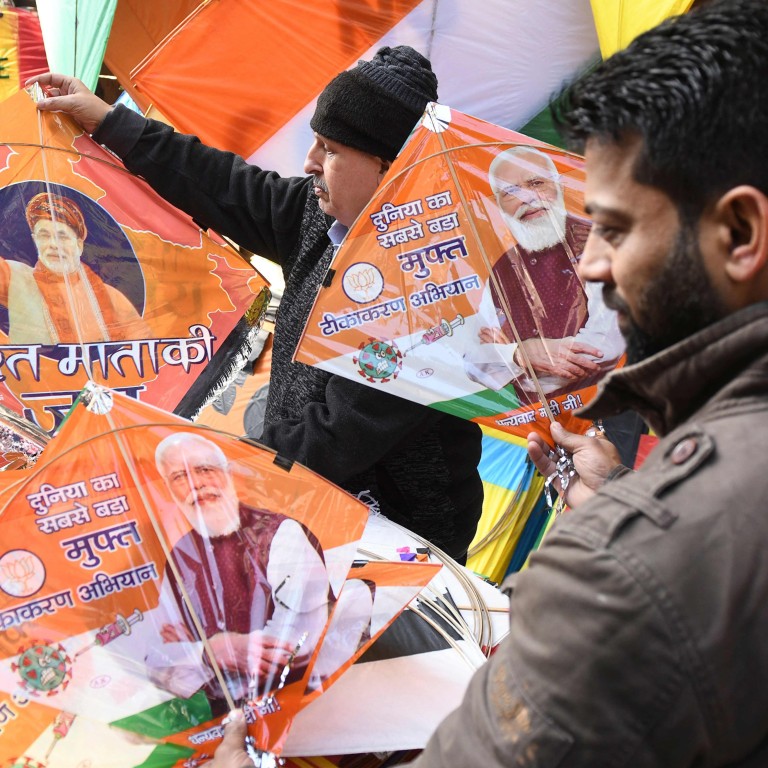 Omicron won't slow Modi's election juggernaut as India's strongman gears up for 'must win' polls
Elections in five states – including Uttar Pradesh, nation's most populous – begin in February; four are controlled by Narendra Modi's BJP party
Analysts see the ballots as a vital gauge of the Indian strongman's popularity and success ahead of a general election in 2024
Even as India grapples with a third wave of Covid-19 infections fuelled by the Omicron variant, with every fourth person testing positive in recent days, its election juggernaut has not stopped.
Political parties have held massive rallies bringing together tens of thousands of mostly unmasked people ahead of local elections in five regions, including the most populous state, Uttar Pradesh, that begin on February 10.
India's health ministry on Wednesday said the state's case count had risen to 44,466 – 14 times higher than last week's cases.
In all, around 183 million voters will be eligible to vote in Uttar Pradesh, Punjab, Uttarakhand, Goa and Manipur, with results declared on March 10.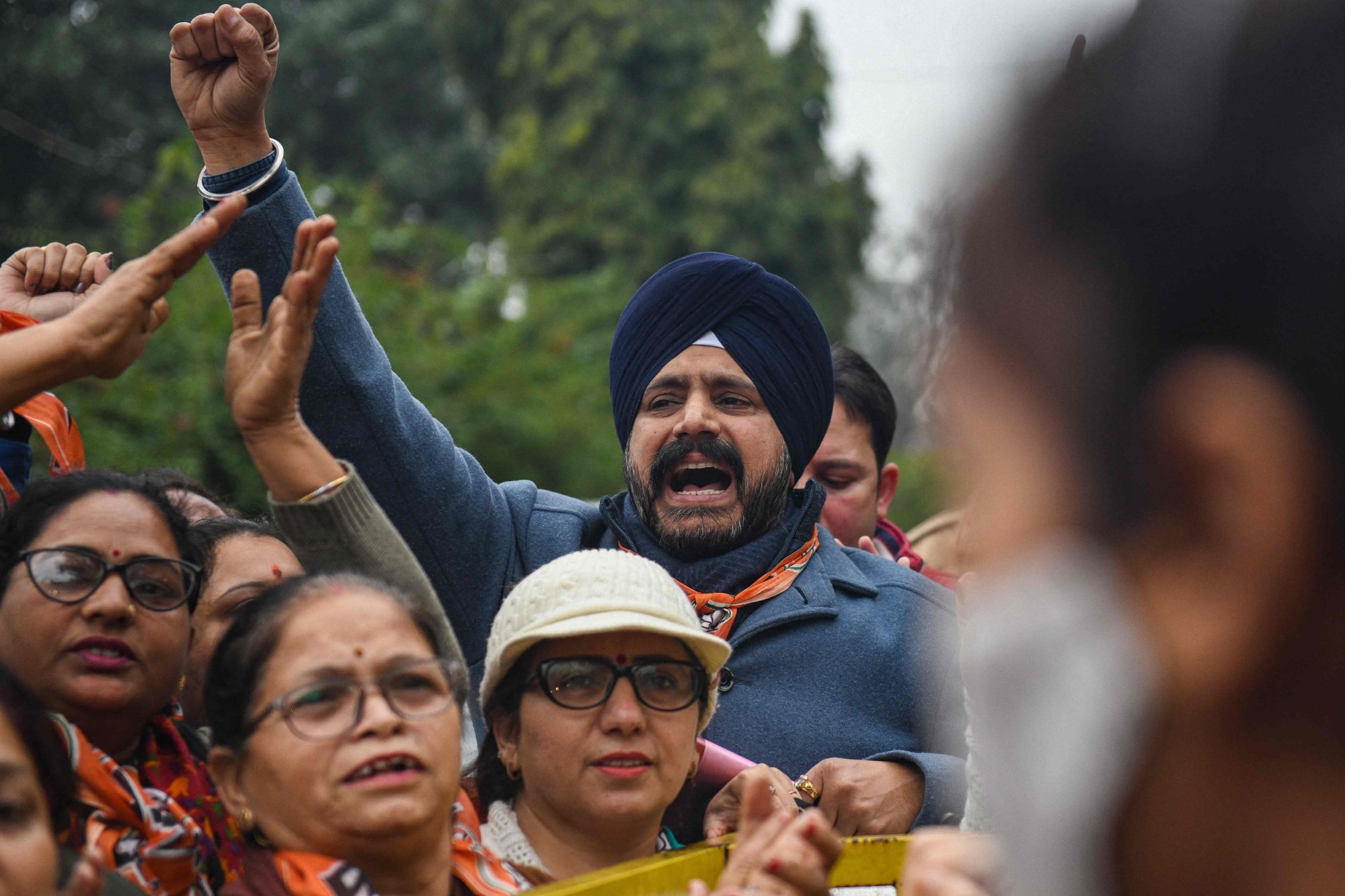 The elections are seen as a gauge of support for Prime Minister
Narendra Modi
ahead of a general election in 2024.
His Bharatiya Janata Party (BJP) controls four of the five states – Punjab being the exception – but has seen its popularity eroded by rising unemployment rates and soaring food inflation.
Moves to restrict movement if Omicron plagues
India
in the same way the Delta variant did will be a further risk to the BJP and is something that the lead opposition party, the Indian National Congress (INC), could try to capitalise on.
Except for Goa, the soon-to-be-polled states in the world's second most populous country are all border regions. Punjab is on the western border with Pakistan and
Uttar Pradesh
shares a border with Nepal. Uttarakhand is next to China and Nepal while Manipur is next to Myanmar.
The BJP is focusing the bulk of its attention on Uttar Pradesh in the north of India, its politically most crucial region that sends 80 members to the nation's 543-member strong parliament, the most for any state in the country.
The state has formed the backbone of Modi's electoral victories; the BJP has swept all polls here since 2014. Modi himself is one of the state's MPs, as is his defence minister Rajnath Singh.
In 2017, the BJP appointed controversial Hindu monk Yogi Adityanath as the state's chief minister; the party runs on a Hindu nationalist platform.
Adityanath, who has regularly spoken out against Muslims – India has around 200 million – is now seeking re-election and his showing has a bearing on Modi, say analysts.
"A loss here would undermine Modi's prospects to get re-elected two years later," said Sudheendra Kulkarni, author and adviser to the late Indian Prime Minister Atal Bihari Vajpayee. "This is an absolute must-win election for him."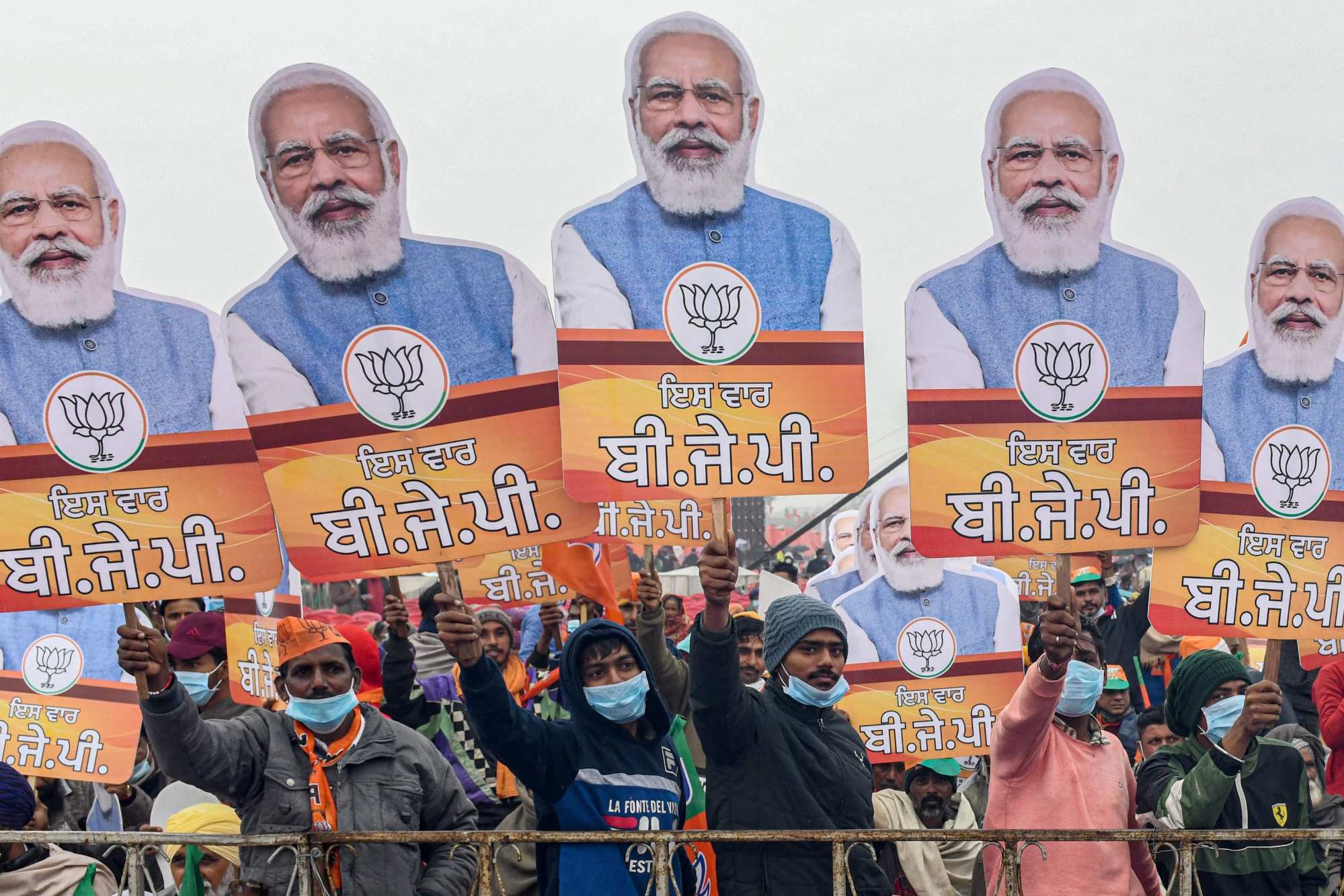 Analysts will also be watching for whether the INC can capitalise on the BJP's missteps. In a rare reversal, the Modi government was forced to rescind three controversial agriculture laws in November after farmers blocked the capital's highways in protest against the law for over a year.
Many farmers are still unhappy with the Modi government. During Modi's visit to Punjab last week, they blocked a highway, forcing him to return to New Delhi. The INC party will look to tap into this anger and make gains, especially in Punjab where farmers are an influential bloc.
Still, the INC has seen a string of electoral defeats, sparking questions on whether it can claw itself back to being a credible challenger.
'A Hindutva lab'
Winning Uttar Pradesh is crucial for the brand of politics the BJP government in the state has come to represent.
In his five-year tenure, Adityanath has courted controversies for his governance measures and polarising rhetoric.
He formed what he described as "anti Romeo" vigilante squads to protect women from harassment and passed a law that places restrictions on inter-religious marriages, a move that critics said was aimed at Muslim men seeking to marry Hindu women.
His government has jailed journalists for reporting on rapes and filed cases against them for reporting critically against the government.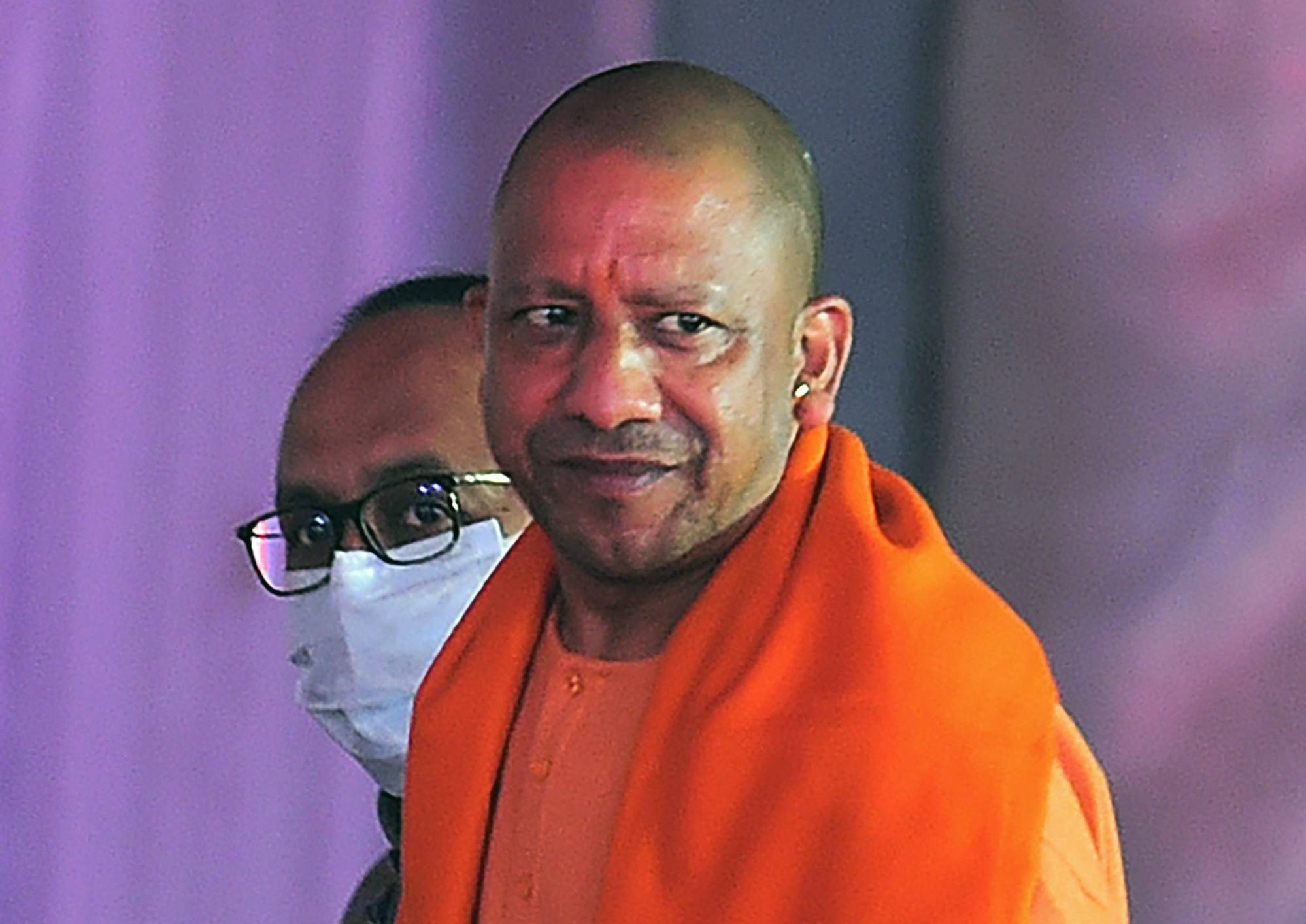 Under Adityanath's watch, hundreds were imprisoned and dozens were killed in 2020 when they protested against the Modi government's decision to bring in religion-based citizenship laws.
Many of his actions have won him plaudits among hard-line Hindu nationalists as well as within Modi's BJP.
Following Uttar Pradesh, two other BJP-ruled states, Karnataka and Madhya Pradesh, also brought in laws restricting religious conversions with strict punishments.
Adityanath has also emerged as a popular campaigner for the BJP across the country. On social media sites, it is common to see pages and accounts that call for him to be made the country's next prime minister.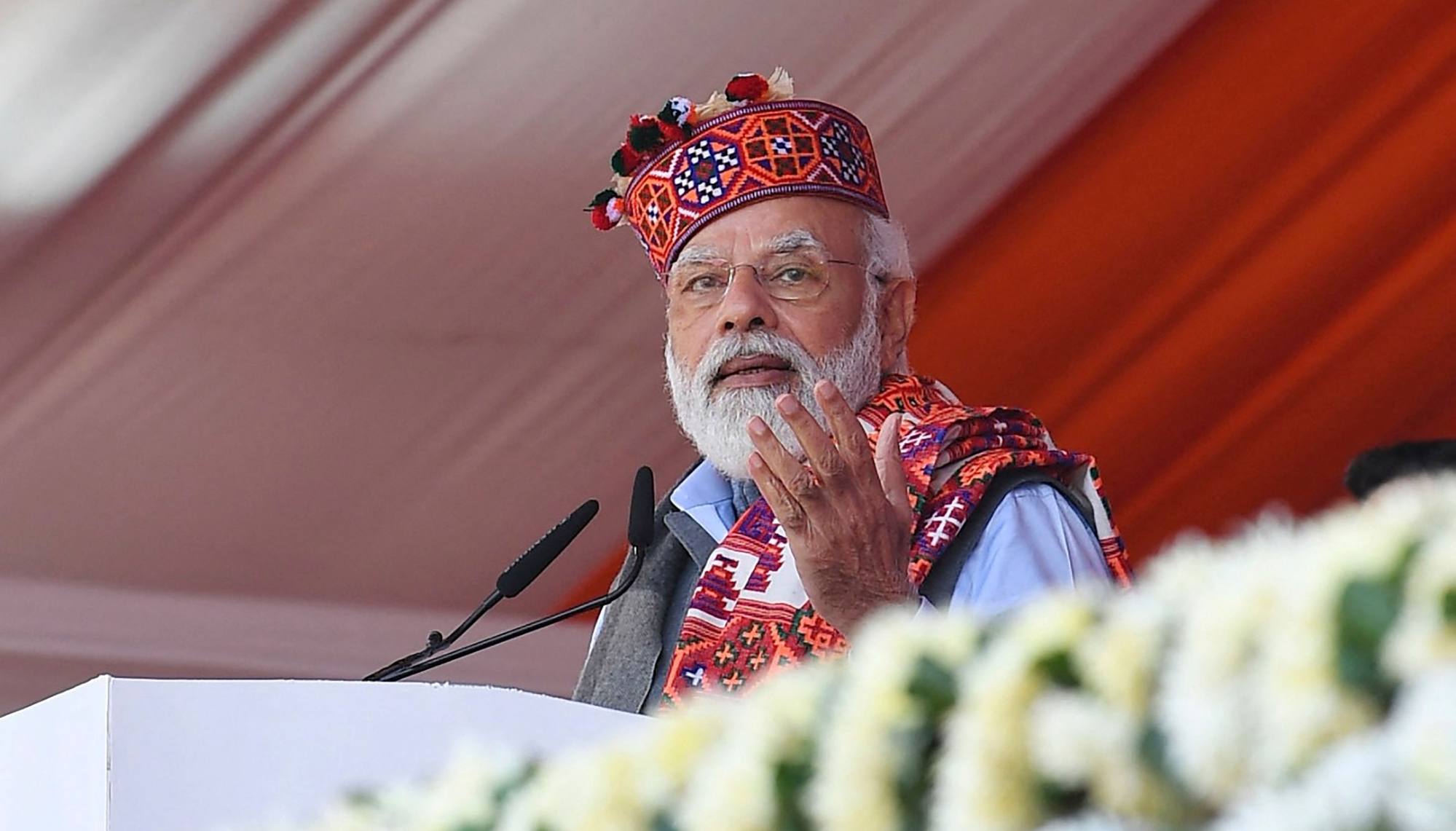 According to Sudha Pai, author and political scientist, Uttar Pradesh (UP) has been "a political laboratory" for the BJP, putting the Hindu nationalist agenda of Hindutva at the forefront.
"UP is an experiment the BJP has tried and it won't like to lose it," she said. "Hindutva is a largely north-Indian phenomenon, with its stronghold in UP. If they lose UP, what would that say about the BJP's Hindutva agenda?"
Former political adviser Kulkarni said the upcoming polls are a challenge for Modi. "Modi has clearly taken charge of the elections himself," the author said, adding that this was because his government's "graph was constantly going down."
"Modi and the BJP are no longer in the commanding position that they were when they won their second term. A loss in UP will demoralise the party's cadre," he added.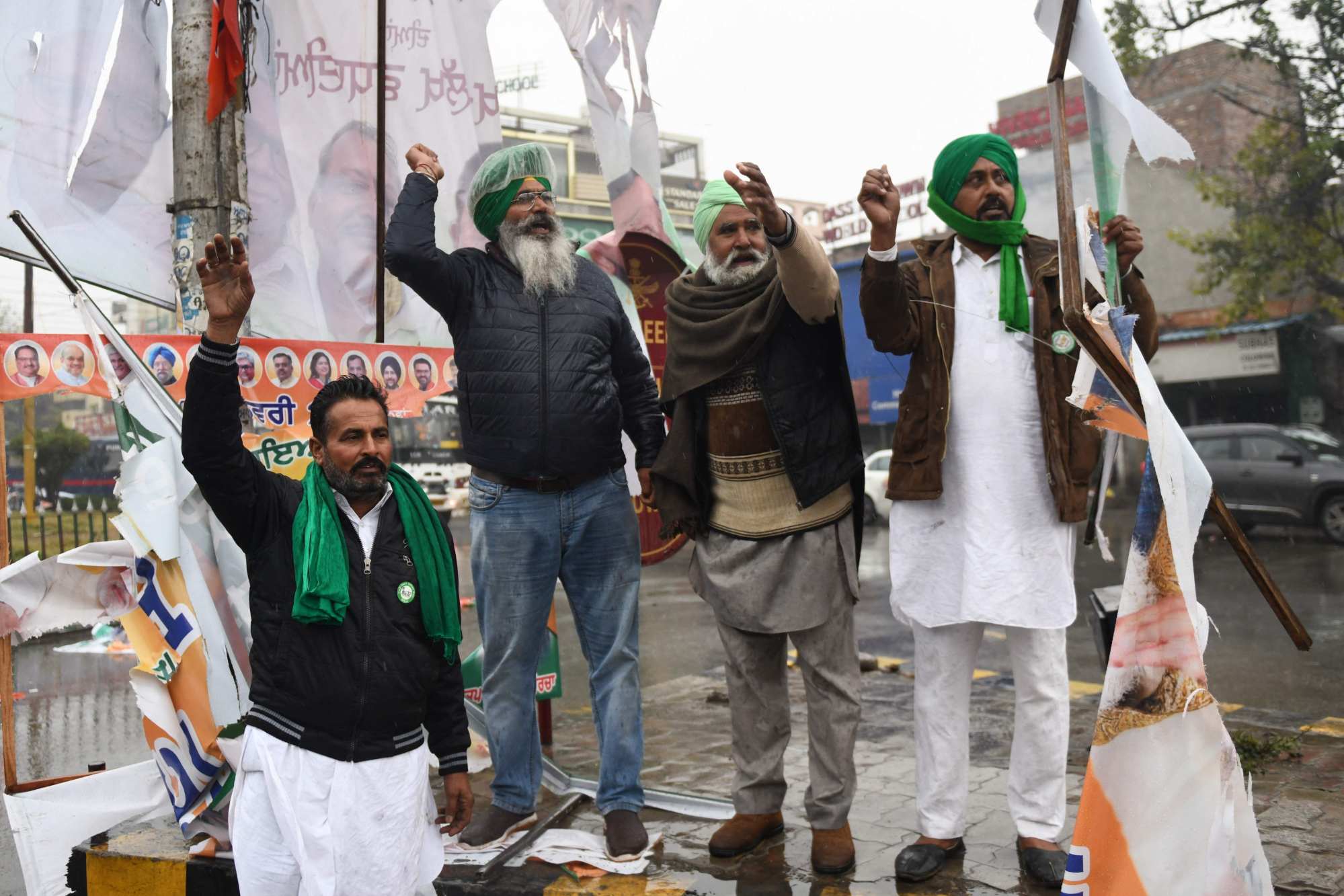 One last chance?
Analysts believe these factors make the election in Uttar Pradesh crucial not just for the BJP, but also for the country's opposition parties if they wish to challenge Modi's electoral supremacy in the national polls in 2024.
In UP, the BJP's main contender is the Samajwadi party, a regional heavyweight that has won power in the state numerous times.
In the other four states where polls are due, though, the INC party is the main contender rivalling the BJP.
The INC's legitimacy in being the principal opposition party has increasingly come under question.
In charge in Delhi for two consecutive terms until Modi rose to power in 2014, the party has been floundering. In 2019, it was reduced to just 52 seats against the BJP's 303.
Since then, the INC has suffered electoral setbacks in various regions such as Delhi, Bihar and Madhya Pradesh, and has been riven with internal confusion, unable to appoint a full-time chief.
Regional parties are growing increasingly vocal in their criticism of the INC. West Bengal's chief minister Mamata Banerjee, whose party, the Trinamool Congress, defeated an aggressive BJP campaign in state polls last year, has been actively seeking a bigger role in national politics. So too is Delhi Chief Minister Arvind Kejriwal from the Aam Aadmi Party.
The results on March 10 will decide what happens next among all this agitation and change, said Pradeep Gupta, a leading political scientist, founder of Axis My India – a research company known for its polling predictions – and author of How India Votes and What It Means.
"A win for the INC in at least two of the states will help its claim that it is the rightful leader of the opposition parties," said Gupta, adding that the current "churning" is only likely to increase if the INC fares badly.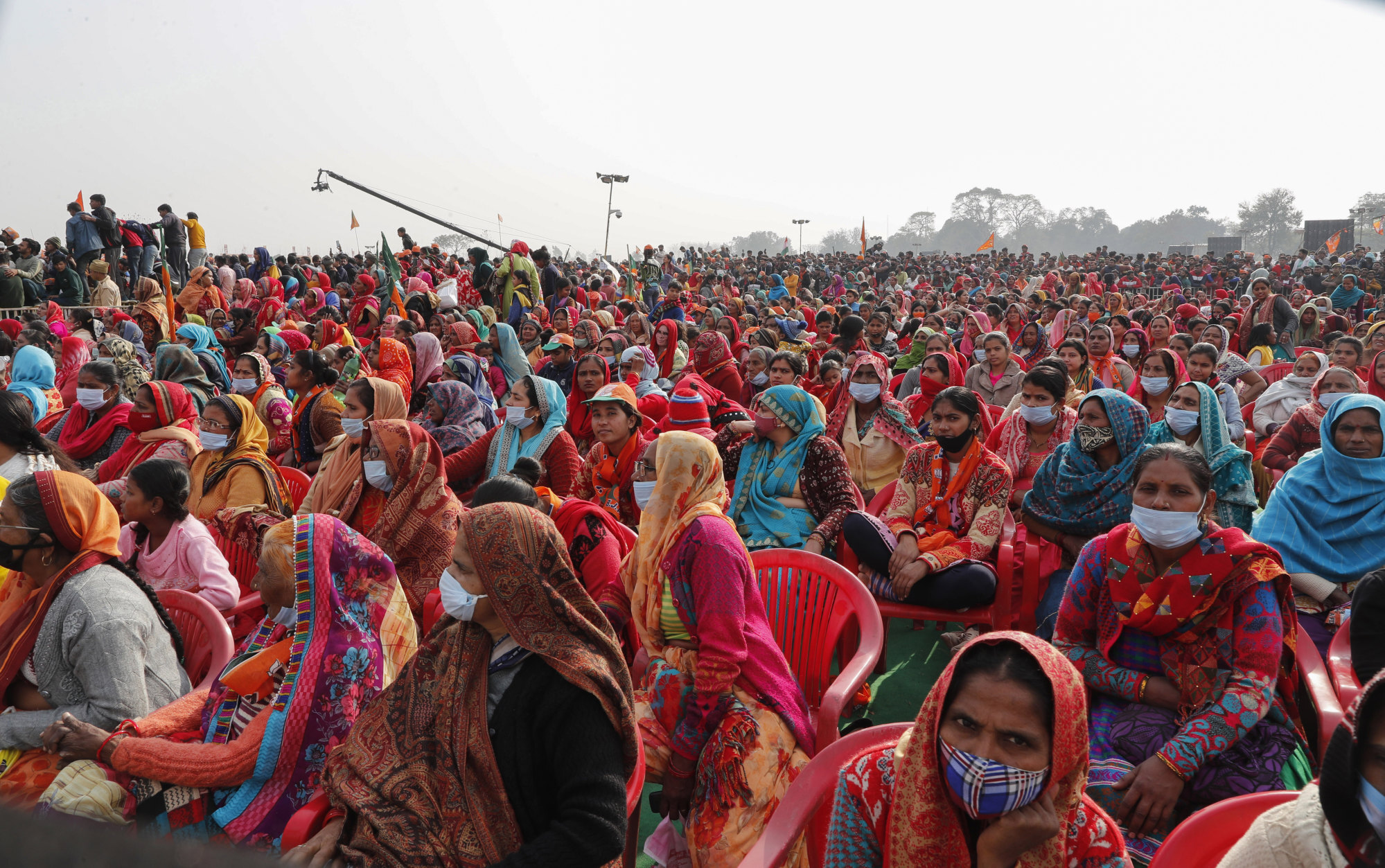 The results, especially in Uttar Pradesh, are also likely to shape the morale and the confidence of the BJP's rivals.
"If the BJP wins in UP, it could considerably lower the opposition parties' belief and confidence in taking on the BJP in the 2024 elections," Gupta said. Conversely, a loss for the BJP might bring the opposition together and reinvigorate it, said Kulkarni.
But beyond electoral politics, the results are likely to foreshadow further social changes in India, which under Modi has experienced a rise in Hindu-first culture and reduced space for minorities and dissent.
Political watchers such as academic Pai warn that a loss for the BJP in regional polls might also force it to embrace more divisive policies on religion and identity to appeal to its base.
"A loss in UP will mean that the BJP could push hard-right agendas with even more aggression," said Pai, pointing to the rise in hate speech after the party's loss in West Bengal last May.
"That will be devastating for the country."