Defence
Get more with myNEWS
A personalised news feed of stories that matter to you
Learn more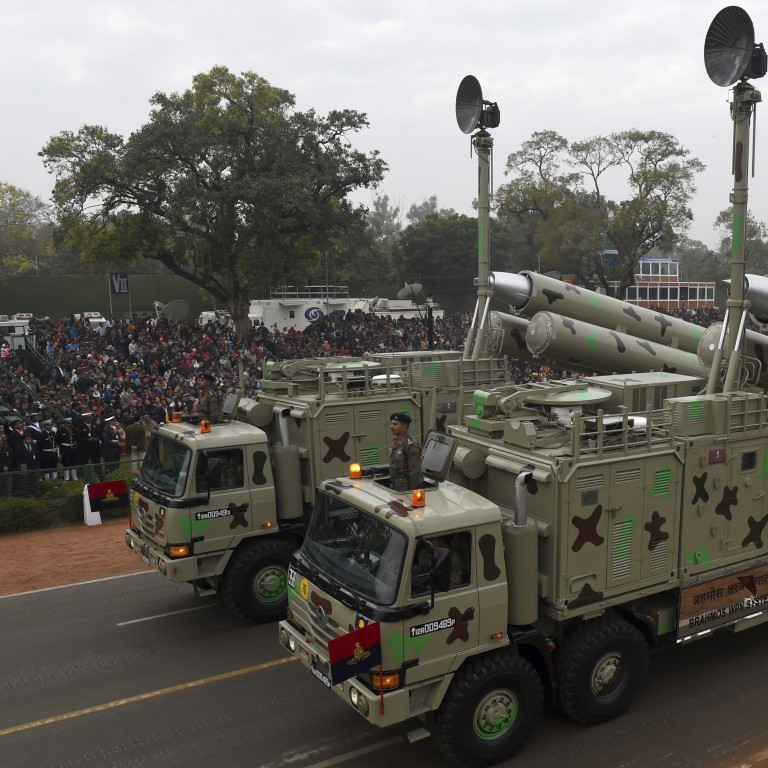 For India, Philippines' BrahMos missile order is a win as LAC border dispute with China continues
New Delhi is also talking to Vietnam and Indonesia about buying the supersonic cruise missiles as part of its efforts to ramp up arms exports
India sees stronger defence ties with Asean and South China Sea claimant states as sending a signal to Beijing
The Philippines has placed a US$375 million order with India for supersonic cruise missiles jointly developed with Russia, boosting Manila's naval capabilities in the face of growing Chinese assertiveness in the region.
The deal is also seen as a breakthrough for Delhi, as it works to export arms to regional partners, while reducing its dependence on arms imports.
"A large part of the world cannot afford Western defence technology," said Rajeev Bhatia, former Indian Ambassador and Distinguished Fellow, Foreign Studies Programme at the Gateway House think tank.
"Hence, India is looking to up its weapons production for its own needs but also to be able to supply to such nations," Bhatia said.
BrahMos will help with such a strategy. Already, BrahMos Aerospace, the joint venture between the Indian government's Defence Research and Development Organisation (DRDO), which has a 50.5 per cent stake, and Russia's NPO Mashinostroyenia, which serves the Russian military, has been focusing on upgrades to the missile.
The BrahMos is one of India's most advanced missiles – it has a range of 290km and travels at 2-3 Mach, or nearly one km per second – and has been inducted in all three arms of the Indian military since 2005.
It has been made compatible with different platforms, from a warship to a submarine to a fighter jet and even a land-based launcher. The Philippines will be the first country to purchase the missiles.
Indian media said the Indian Army had deployed BrahMos missiles along the country's disputed border with China last year, amid an ongoing troop stand-off.
On Tuesday, India announced that it had successfully test-fired an advanced sea-to-sea naval variant of the BrahMos missile from its newly commissioned stealth guided-missile destroyer INS Visakhapatnam with "an extended range", though it did not specify what this was.
The test took place around the time that India's Defence Minister Rajnath Singh was expected to travel to Vietnam to mark the 50th year of both countries establishing diplomatic ties. The trip was postponed after Singh came down with Covid-19.
Collin Koh, a research fellow at the S. Rajaratnam School of International Studies (RSIS) in Singapore's Nanyang Technological University, said Manila's BrahMos order was not just a commercial transaction but one that carried political significance.
"Such a sale would reflect not only a certain level of mutual strategic comfort and trust [between both countries], but also the mutual desire to deepen defence and security engagement, including enhancing military interoperability," Koh said.
Lucio Blanco Pitlo III, a research fellow at the Manila-based Asia-Pacific Pathways to Progress Foundation, agreed. "The BrahMos acquisition demonstrates Manila's readiness to work with new defence partners in shoring up its maritime and coastal defence capabilities," said Pitlo.
The Philippines has a security alliance with the US, and is the largest recipient of American arms in the region.
Pitlo said that the BrahMos was a good "security anchor" for New Delhi as it sought to become an arms supplier for the Asean region.
India is also in talks with Vietnam and Indonesia for the sale of the same missiles, and is also exploring the sale of other military equipment, including its surface-to-air Akash missiles to Hanoi. An Indian manufacturer, Larsen & Toubro, is currently making high-speed patrol boats for the Vietnamese Coast Guard to deploy in the South China Sea.
"The expression of interest from other regional littoral states like Vietnam show a budding market for India's missile export fuelled by unease over Beijing's growing footprint in contested waters," he said.
For India, the deal with Manila and the slew of negotiations with other Asean partners is part of a broader shift in India's approach to the region. New Delhi had long been reticent about seeking stronger defence ties with Asean countries involved in the South China Sea dispute with Beijing – besides the Philippines and Vietnam, Brunei and Malaysia are also claimant states.
Journalist and columnist Rahul Bedi, writing in the Indian media outlet, The Wire, said that New Delhi's reticence dated back to the 1990s, when then-prime minister Narasimha Rao initially promised to transfer the Prithvi surface-to-surface missiles to Vietnam, but nothing eventually materialised.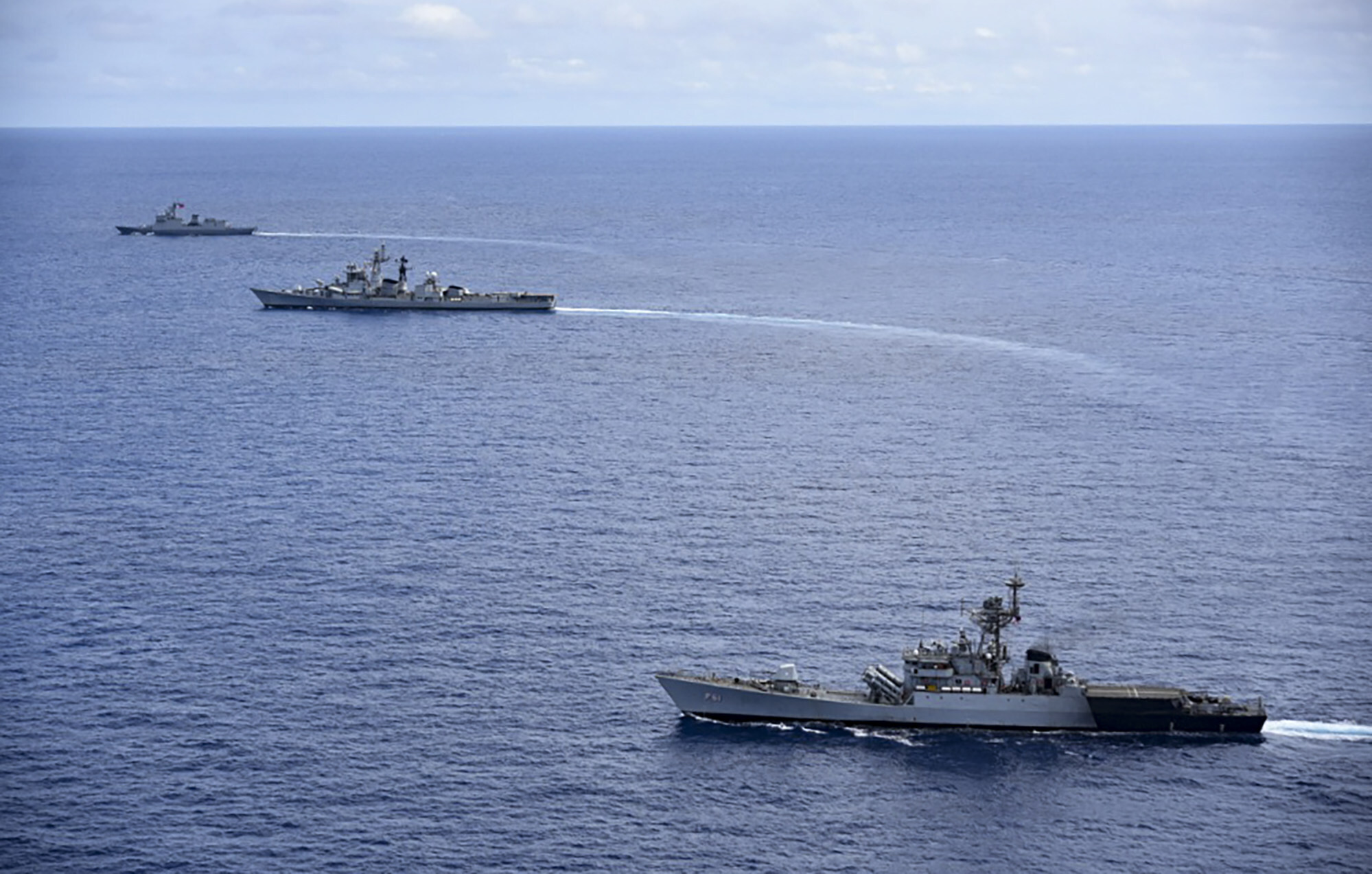 Analysts said the India-China border stand-off at the undemarcated Line of Actual Control since May 2020, that has shown
no signs of resolution
, had changed the calculus for New Delhi.
Koh of RSIS said if India's arm sales to Southeast Asian countries became regular, this would signal "further inroads" into military engagement.
"It would thereby contribute to deepening of these partnerships with Southeast Asia, and help further solidify India's geopolitical position in the region – which would be a considerable strategic leverage against China."
The government of Prime Minister Narendra Modi is also hoping that an uptick in arms sales will help it reach its target of US$5 billion in defence exports by 2025. In the financial year that ended March 2021, the country's defence exports totalled US$1.13 billion.
BrahMos Aerospace, the joint venture between the Indian government's Defence Research and Development Organisation (DRDO), which has a 50.5 per cent stake, and Russia's NPO Mashinostroyenia, which serves the Russian military, has been focusing on upgrades to the missile.
Besides the advanced sea-to-sea variant of the missile having an extended range, BrahMos Aerospace has said that an upgraded version of the land-based missile system, with a range of 500km, is ready. Indian authorities are also testing a hypersonic version of the missile, BrahMos-II, which can travel at speeds of more than 5 Mach. In addition, news reports in the Indian media have said that Indian authorities are test-firing new versions with a range of more than 1,100km.
Last month, Defence Minister Singh laid the foundation stone for a 200-acre BrahMos manufacturing centre in the northern city of Lucknow. When it is completed in three years, it will be able to produce 80 to 100 BrahMos NG (next generation) missiles each year.
All these improvements to the BrahMos are essential for the Indian Navy as well, if it wants to match, and compete with, China's navy in the Indo-Pacific, said Koh of RSIS.

Koh said the Indian Navy "certainly cannot" keep up with the PLA Navy's pace of inducting vessels in the near future. "So quantitatively, we would expect a considerable gap between the two navies in terms of the sheer number of vessels constructed and put into service," he said.

"The Indian Navy would very plausibly see its best hopes in matching the PLA Navy qualitatively as best as possible. And an extended-range advanced BrahMos at least would help bridge this gap for the Indian Navy," Koh added.