Thailand
Get more with myNEWS
A personalised news feed of stories that matter to you
Learn more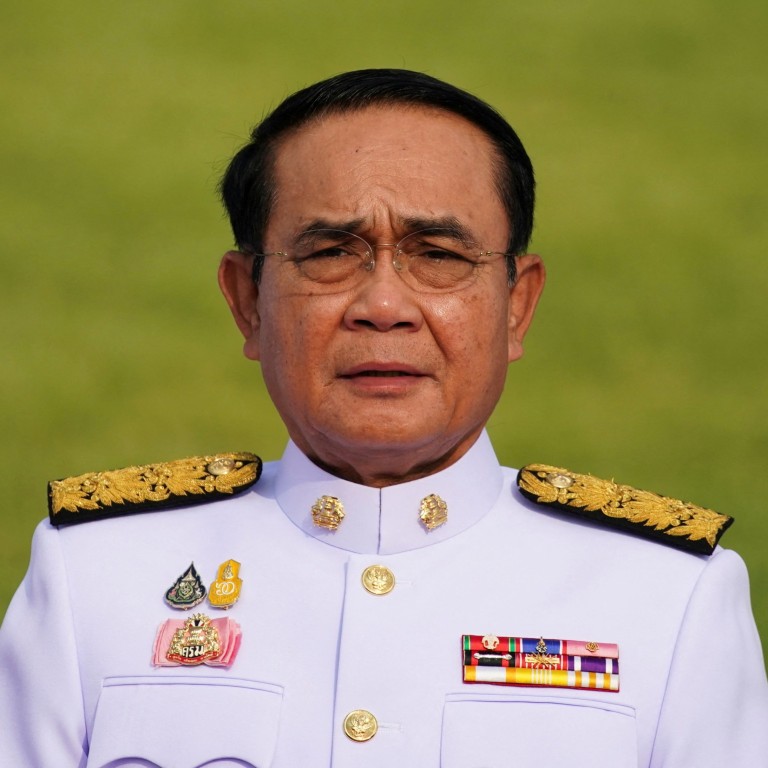 Thailand's 'Blue Diamond Affair' jinxed its Saudi Arabia ties for decades. Can Prayuth's visit lift the curse?
Prayuth Chan-ocha's two-day visit to Saudi Arabia from Tuesday will be the first by a Thai prime minister to the Middle East kingdom in more than three decades
Their diplomatic feud, known as the 'Blue Diamond Affair', was sparked by a 1989 jewel theft that left a trail of murder, mystery and intrigue in its wake
Thailand
and
Saudi Arabia
will hold their first high-level talks in decades on Tuesday when Prime Minister Prayuth Chan-ocha travels to Riyadh, more than 30 years after a diplomatic row over a US$20 million jewel theft soured relations.
The "Blue Diamond Affair", as it became known, began with Thai cleaner Kriangkrai Techamong, who in 1989 stole a hoard of precious gems from the palace of his employer, Prince Faisal bin Fahd: the eldest son of King Fahd of Saudi Arabia.
Thai police later returned some of the jewels but Saudi officials claimed most were fakes, while the whereabouts of the most precious gem – a rare 50-carat blue diamond said to be the size of an egg – remains unknown.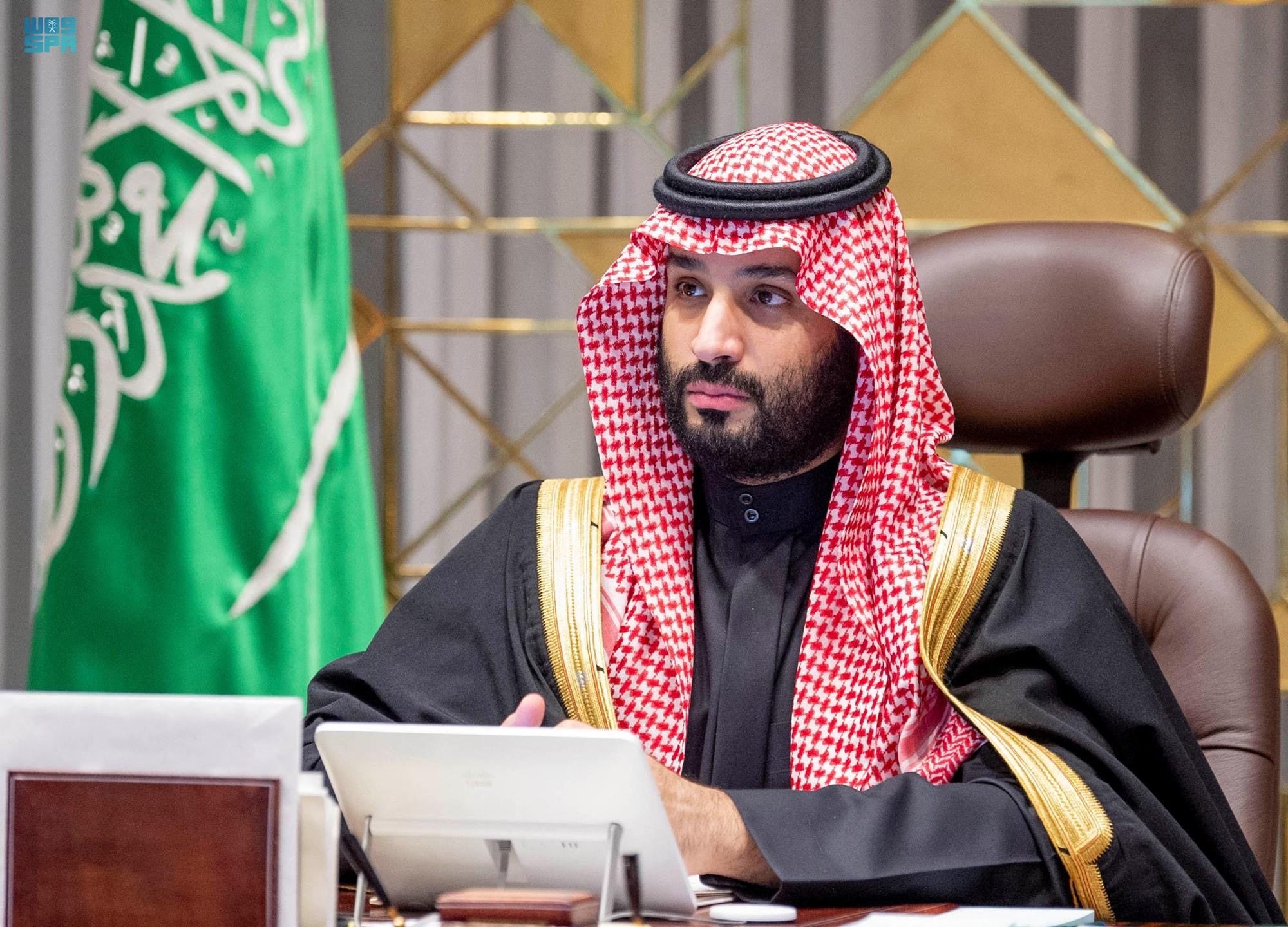 Riyadh downgraded diplomatic relations with Bangkok following the incident and the spate of murders, abductions and mystery that followed were said to have been caused by a curse. In superstitious Thailand, precious stones are believed to carry with them certain powers that can bode good or evil.
Now, there is talk of the curse being lifted after Saudi Arabia's de facto leader
Crown Prince Mohammed bin Salman
invited Prayuth for Tuesday's state visit – the first by a Thai leader to the Middle Eastern kingdom in more than three decades.
Termsak Chalermpalanupap, a visiting fellow in the Thailand Studies Programme of Singapore's ISEAS – Yusof Ishak Institute, said Prayuth "must have received prior information of some significant positive outcome awaiting him in Riyadh" to have agreed to such a trip amid the
Covid-19 pandemic
.
Riyadh's invitation signalled "Saudi Arabia's new policy to normalise ties with Thailand" and was "most welcome, especially coming at a time when [Prayuth] is facing growing political difficulties at home," he said.
"This is a big boost to his premiership diplomatically, and a new opportunity for Thailand to develop greater economic ties and cooperation with Saudi Arabia. After all, Saudi Arabia is one of the world's largest crude oil producers, and used to be a very significant trading partner of Thailand's in the Middle East."
The groundwork for Tuesday's state visit was laid in early 2020, when Thai Foreign Minister Don Pramudwinai held talks with his Saudi counterpart on normalising diplomatic relations. That year, Srawut Aree of Chulalongkorn University, whose research focuses on the Middle East and Muslim world, noted the opportunities for advancing ties presented by Riyadh's "Saudi Vision 2030", which seeks to diversify Saudi Arabia's economy away from oil and foster new economic partnerships.
"Every Thai government over the past 30 years has tried to normalise ties with Saudi Arabia," Srawut said. "There were always problems with the timing and political factors, but now Saudi Arabia is ready. It wants to create a new image among the global community and Thailand wants to fix the relationship because it has has good relations with all countries in the Muslim world, except Saudi Arabia."
Before the theft, as many as 200,000 Thai labourers worked in Saudi Arabia, Srawut said, but this number has since dwindled to just a few thousand. Trade between the two has fared better, however, with Thailand importing crude oil and biochemicals from Saudi Arabia, and exporting auto parts, processed seafood and rice to the Middle Eastern kingdom, according to the Thai ministry of commerce.
But it remains to be seen how both sides will resolve the cases related to their diplomatic feud to end the "curse" of the Blue Diamond Affair.
The theft of the jewels – believed to weigh more than 90kg in total and smuggled out of the Saudi palace over a matter of weeks – remains one of Thailand's biggest unsolved mysteries and was followed by a bloody trail of destruction that saw some of the Southeast Asian nation's top police generals implicated.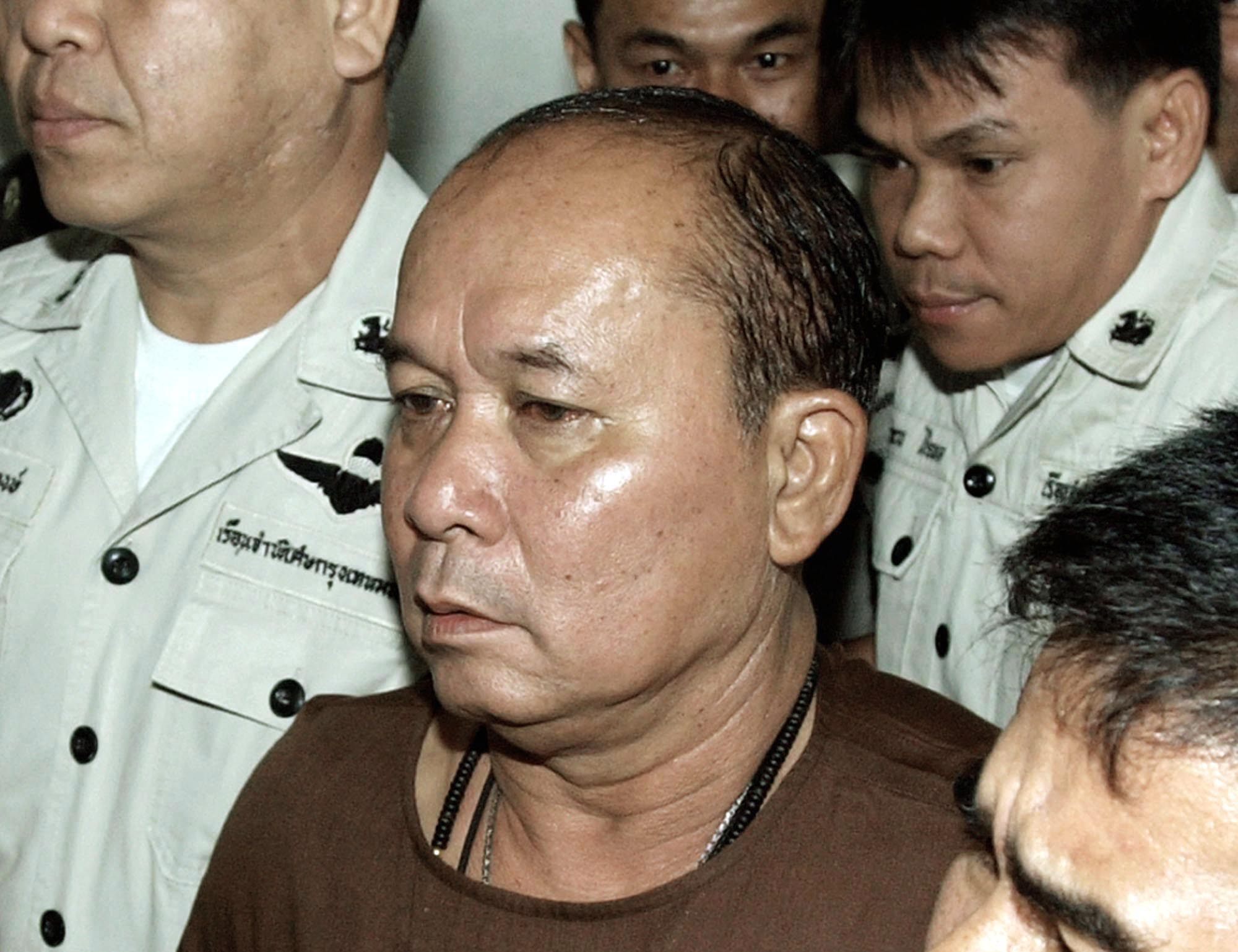 A year after the theft, three Saudi diplomats in Thailand were killed in three separate assassinations on the same night.
A month later, Mohammad al-Ruwaili – a Saudi businessman with ties to the Middle Eastern kingdom's royal family – disappeared while in Thailand investigating the theft. His disappearance was the catalyst for Riyadh's downgrading of diplomatic relations with Bangkok.
Saudi Arabia has not sent an ambassador to Thailand since and continues to restrict travel between the countries – narrowing opportunities for Thai labourers working overseas and limiting tourism.
Later in 2014, a Thai criminal court
dismissed a case
against five men, including a senior police officer, charged with murdering Ruwaili over the precious stones. But his disappearance was not the final twist in the saga.
In 1994, a damaged Mercedes-Benz was found outside the Thai capital with the bodies of a woman and child inside – later identified as the wife and seven-year-old son of Bangkok gem dealer Santhi Sithanakan, who had previously handled some of the stolen gems.
Santhi reportedly denied ever seeing the blue diamond, but that did not stop police Lieutenant-General Chalor Kerdthes and his team from abducting the gem dealer's wife and son in an apparent attempt to discover the missing gems' whereabouts. Mother and child were killed during the abduction and their bodies dumped in a staged car accident, later investigations found.
Chalor was initially sentenced to death for his involvement in the killings, but this sentence was later commuted and he was released in 2013, aged 70, after spending almost 20 years behind bars.
Kriangkrai, the gem thief, was arrested and confessed to his crimes in 1990. He was sentenced to five years' imprisonment, but served less than three and now lives "a simple life as a country man" in the north of Thailand after a brief stint as a monk, he told the BBC in 2019.
Additional reporting by Reuters, Agence France-Presse