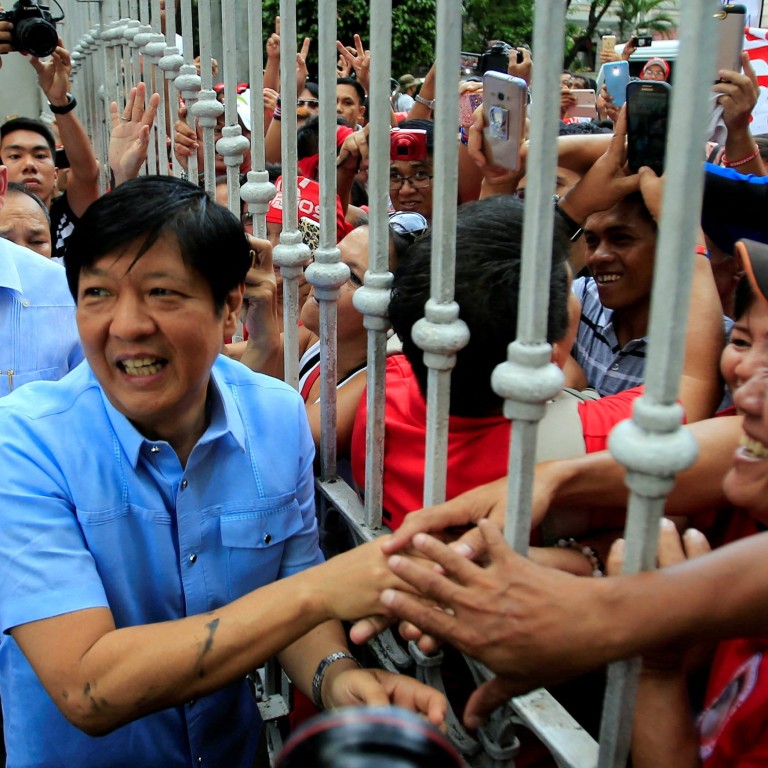 Sara Duterte could still be Philippine president, admits Ferdinand 'Bongbong' Marcos Jnr amid 'worry' over disqualification
Ferdinand 'Bongbong' Marcos Jnr is the clear front runner in opinion polls ahead of the May 9 presidential election, but could be disqualified
The Commission on Elections is still mulling demands he be banned from office, while the Supreme Court and even Rodrigo Duterte may put further hurdles in his way
Even as the official campaign period for the
Philippine presidential election
gets under way, a large question mark hangs over whether front runner Ferdinand 'Bongbong' Marcos Jnr will even be eligible for office.
Of the 10 candidates who will start campaigning on Tuesday for the May 9 election, Marcos Jnr is the clear favourite and has been since December according to presidential surveys.
Only five of the contenders on the printed ballot are even considered serious contenders – Marcos, Leni Robredo (the current vice-president), Isko Moreno Domagoso (the Manila mayor), Senator Panfilo Lacson and former boxer-turned-Senator Manny Pacquiao. Beyond that, most analysts believe the contest will most probably boil down to a two-way race between Marcos and Robredo.
Yet there is a fundamental uncertainty surrounding Marcos' bid, with the front runner admitting at the weekend to being "worried" that unresolved cases at The Commission on Elections demanding his disqualification could yet scupper his chances.
In a pre-taped interview with the television journalist Korina Sanchez on February 5, Marcos admitted that his running mate Sara Duterte-Carpio (the daughter of incumbent President
Rodrigo Duterte
) could still end up being president – if he were elected, then disqualified from office.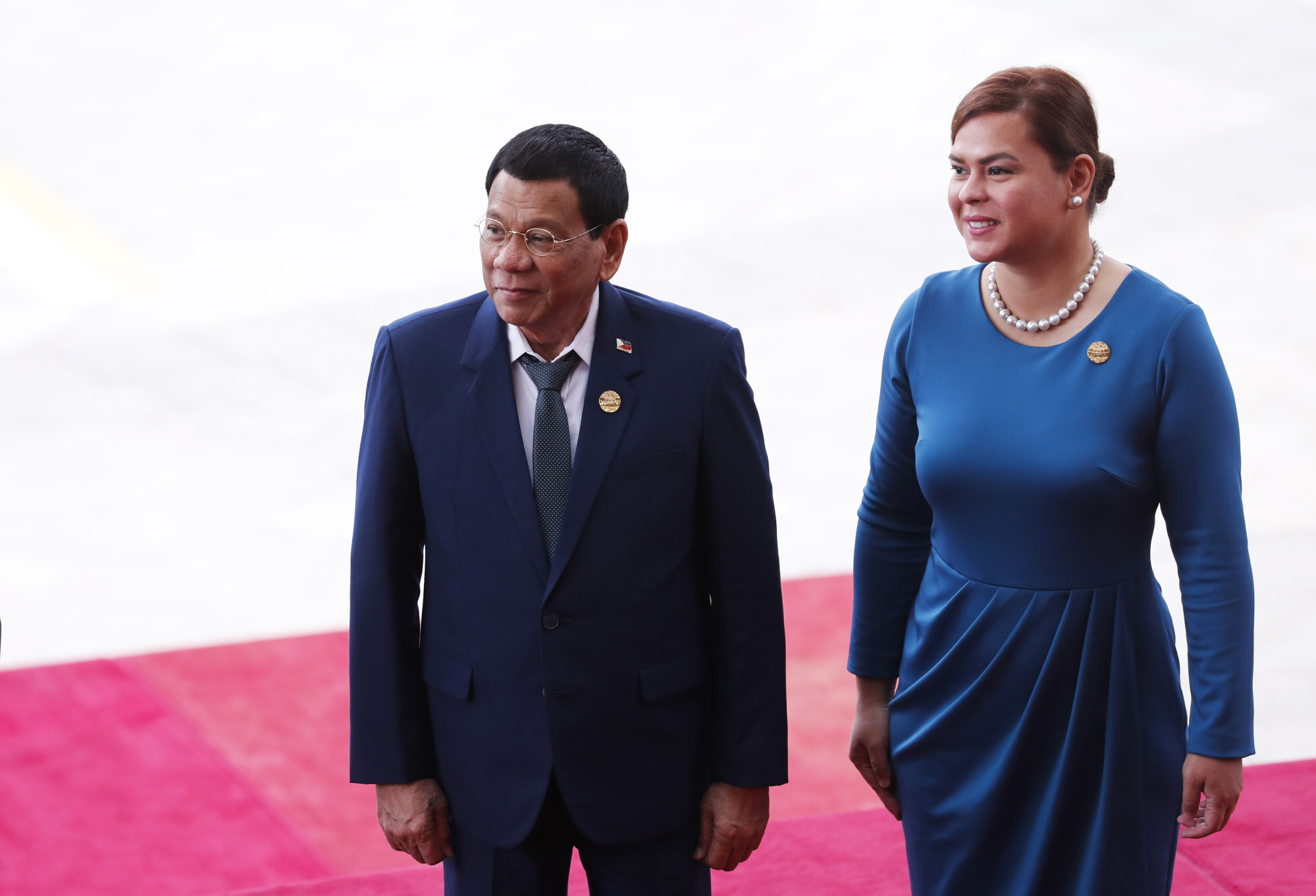 "Of course [I worry about that]," Marcos said. "I take everything seriously. I worry about everything. But I do not let it distract me from the campaign."
Talk of such a scenario goes beyond mere speculation; it relates to a series of complaints against Marcos that have been filed at the Commission on Elections (Comelec), some of which are centred on claims that he failed to file income tax returns while he was governor of Ilocos Norte province. While one such case was recently dismissed, three others have been consolidated and are awaiting a ruling.
Despite the uncertainty, Duterte-Carpio was quick to down play Marcos' comments saying she was "not entertaining" the possibility.
"Personally, I find talk about me possibly replacing a President Bongbong Marcos exceptionally unpleasant as – in reality – both of us are yet to win the election. It is putting the cart before the horse."
Shaky ground

Despite Duterte-Carpio's words, however, the possibility of a Marcos disqualification is increasingly occupying the minds of political observers.
Fuelling the intrigue is the whiff of conflict within Comelec itself. Three Comelec commissioners retired last week, one of them questioning its integrity in dealing with the complaints against Marcos.
There are now only four sitting commissioners on the seven-member body, something that could prove controversial when it finally delivers its verdict.
The cases rest on a 2001 verdict by the Supreme Court that Marcos had failed to file his income tax returns from 1982 to 1985.
Those demanding Marcos be disqualified are arguing that he should have been banned in perpetuity from public office based on a section in the National Internal Revenue Code.
Rowena Guanzon, one of the commissioners who retired last week after finishing a seven-year term revealed she had voted to ban Marcos in perpetuity but claimed that another commissioner – Aimee Ferolino – who was appointed only in March last year had been slow to act and the case would now need to be looked at again because of the three retirements.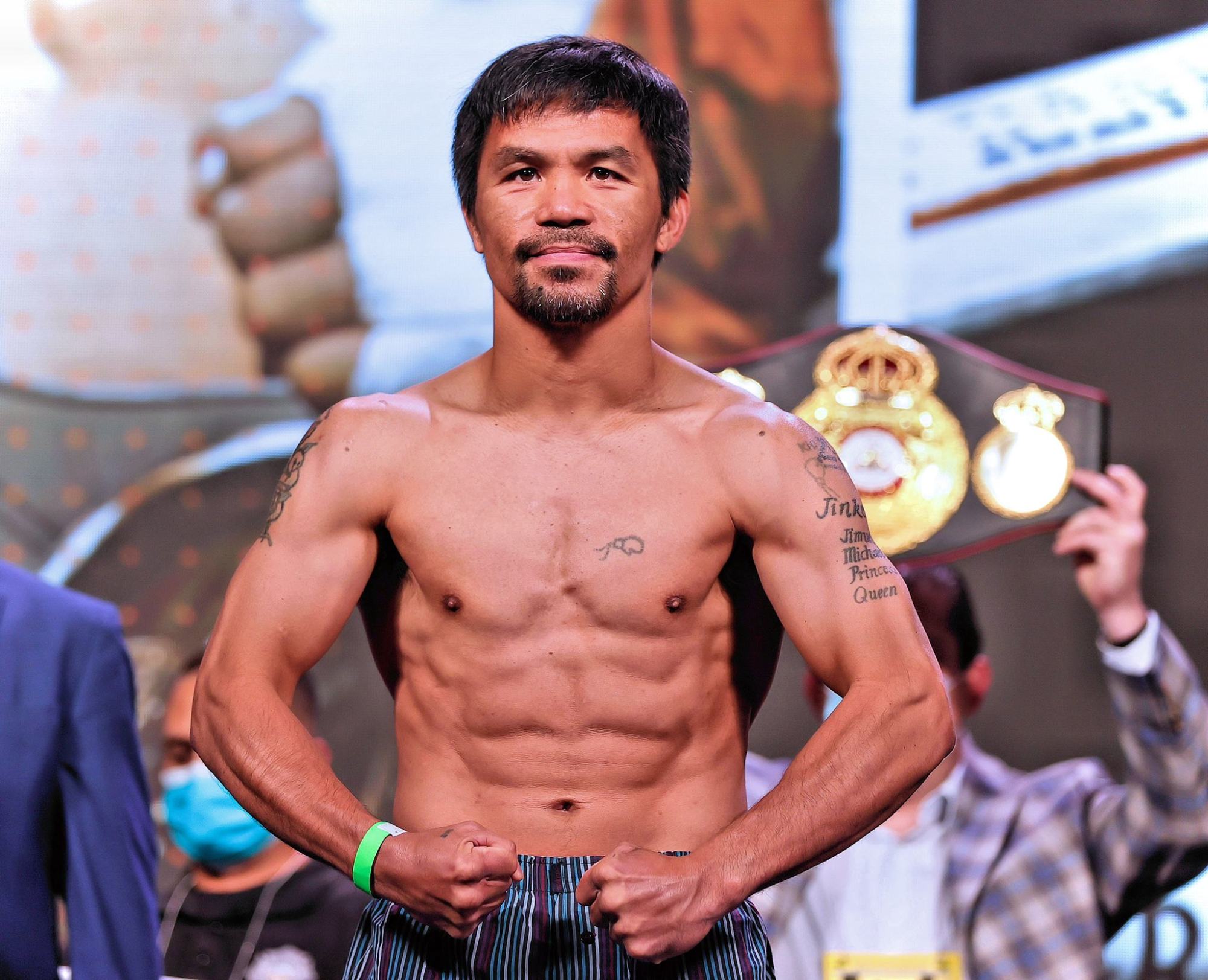 She hinted that a Senator from Davao City – the bailiwick of the Duterte clan – had been pressuring Ferolino to delay the ruling, telling the Foreign Correspondents Association: "By golly if I were still in Comelec I would skin her [Ferolino] alive….the integrity of Comelec is shaky because of her."

"Certainly Marcos Jnr stands to benefit [from the delayed ruling]," Guanzon told the association. "I believe their grand design is for him to just run, finish the elections, hoping he will really win [by a big margin] and that the Supreme Court will be slow in deciding the case so he can sit as president."

In separate comments before her retirement, she told This Week in Asia that while Comelec could still resolve the disqualification cases even with only four sitting commissioners, doing so would be "slow".
She said that under the law, President Duterte was allowed to fill the three vacant posts with temporary appointments – in which case all seven members would have been appointed by him.
However, even if Comelec rules in Marcos' favour he is not necessarily in the clear as its decision can be appealed before the Supreme Court.

"If the Supreme Court disqualifies [Marcos] on May 10, the day after the elections, then he cannot even assume office. It is the vice-president elect who would sit as president," Guanzon said.

She pointed out that in the previous election, when Marcos had stood for vice-president against Robredo and lost, he had also lost his case at the Supreme Court when challenging Robredo's victory.
"What makes him think he can win this time?," she asked.
Let the battle begin

Marcos and Duterte-Carpio will kick off their campaign on Tuesday at the Philippine Arena, the country's largest indoor venue. The arena is owned by the politically influential religious sect Iglesia ni Cristo, which is widely expected to endorse them to their followers.

The four other most-favoured contenders will kick off their campaigns in their political bailiiwicks: Robredo in Naga City, Camarines Sur; Lacson in Cavite province; Moreno in Manila; and Pacquiao in General Santos City, South Cotabato province.

Despite Marcos' runaway ratings in polls, economist and TV host Winne Monsod made a "fearless forecast" that Robredo ould win because thousands of unpaid volunteers "from all walks of life" had started campaigning for her on their own across the nation.

Marcos and Duterte-Carpio, however, are banking on a formidable political machinery across the nation, a large campaign chest and a well-organised social media campaign.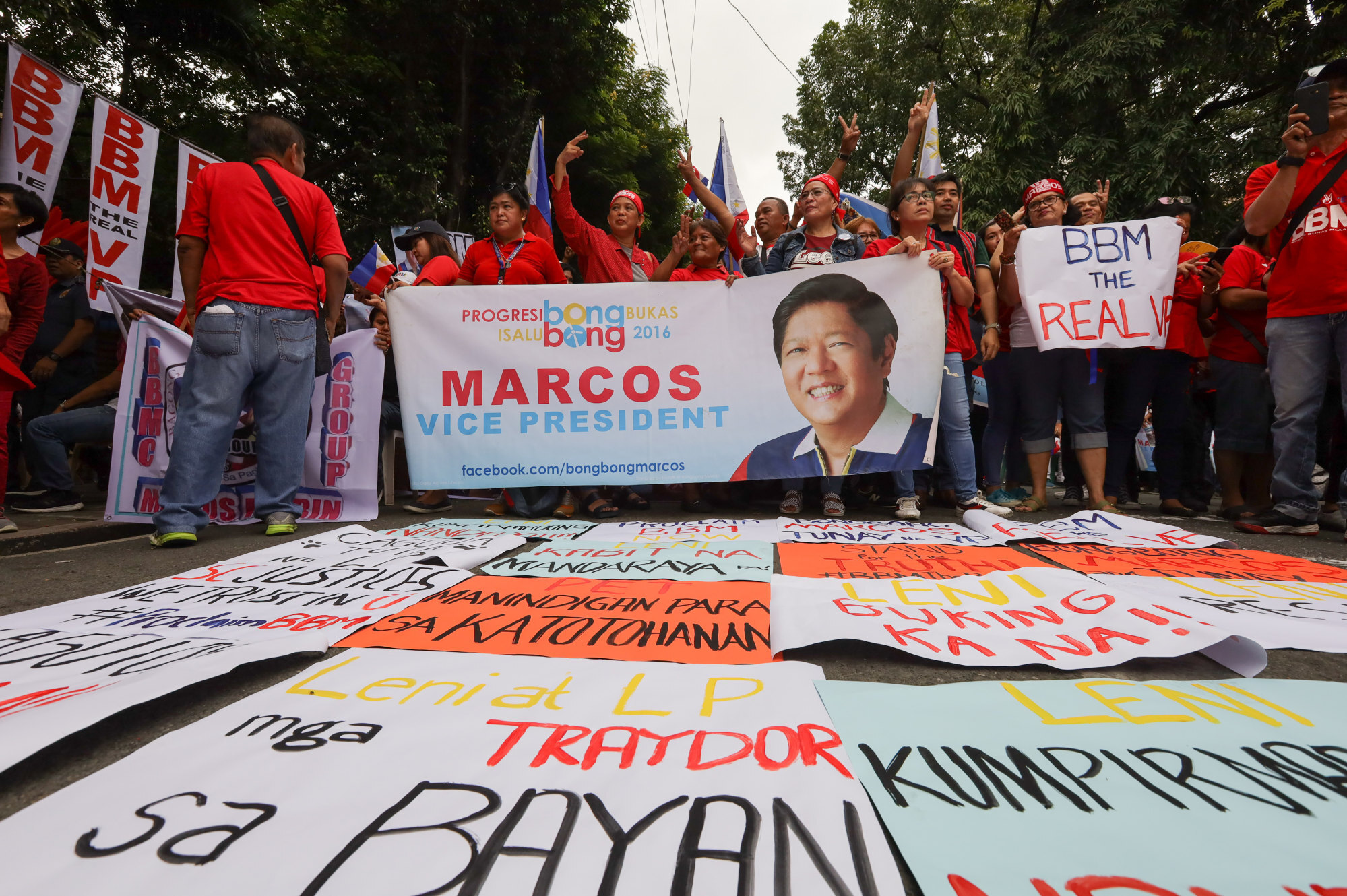 There is also a wild card in the equation. President Duterte, who had strongly objected when his daughter opted to contest the vice-presidency rather than the presidency itself, has yet to back the Marcos-Duterte-Carpio ticket.
Whether or not he gives his support could yet be key. His appointees control both Comelec and the Supreme Court.
Unfortunately for Marcos, Duterte has called him "spoiled" and "weak" and he has promised to divulge more scandals about various presidential candidates.