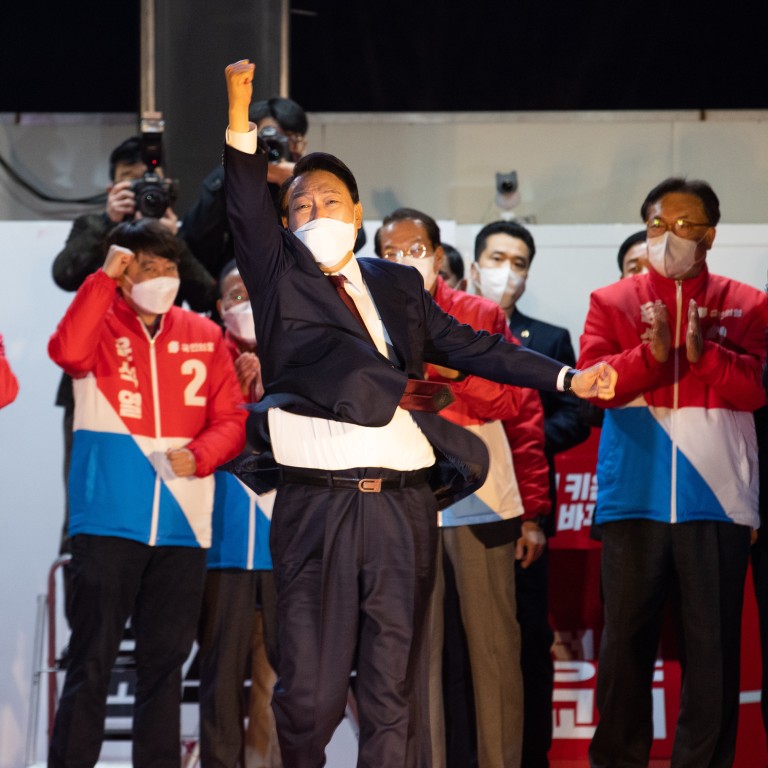 South Korea election: Yoon Suk-yeol wins mandate to tackle inequality, US-China relations and Kim Jong-un's nuclear ambitions
Broadcaster KBS declared victory for Yoon who, with 95 per cent of the ballots counted, had garnered 48.6 per cent of the votes compared to Lee's 47.8 per cent
The conservative People Power Party politician is expected to take a harder line on North Korea and 'reset' ties with China
Former prosecutor Yoon Suk-yeol has emerged the winner of South Korea's bitterly contested election on Thursday, after a neck and neck race against ex-mayor and lawyer Lee Jae-myung.
After close to all of the ballots had been counted as of 5.30am local time on Thursday, Yoon, the conservative opposition candidate, edged out Lee with 48.6 per cent of the vote to 47.8 per cent. A formal announcement is expected later.
Lee of the ruling Democratic Party conceded defeat soon after.
"I congratulate the president-elect Yoon on his election," he said. "I hope the president-elect will get over division and conflicts and open a new era of national unity and harmony."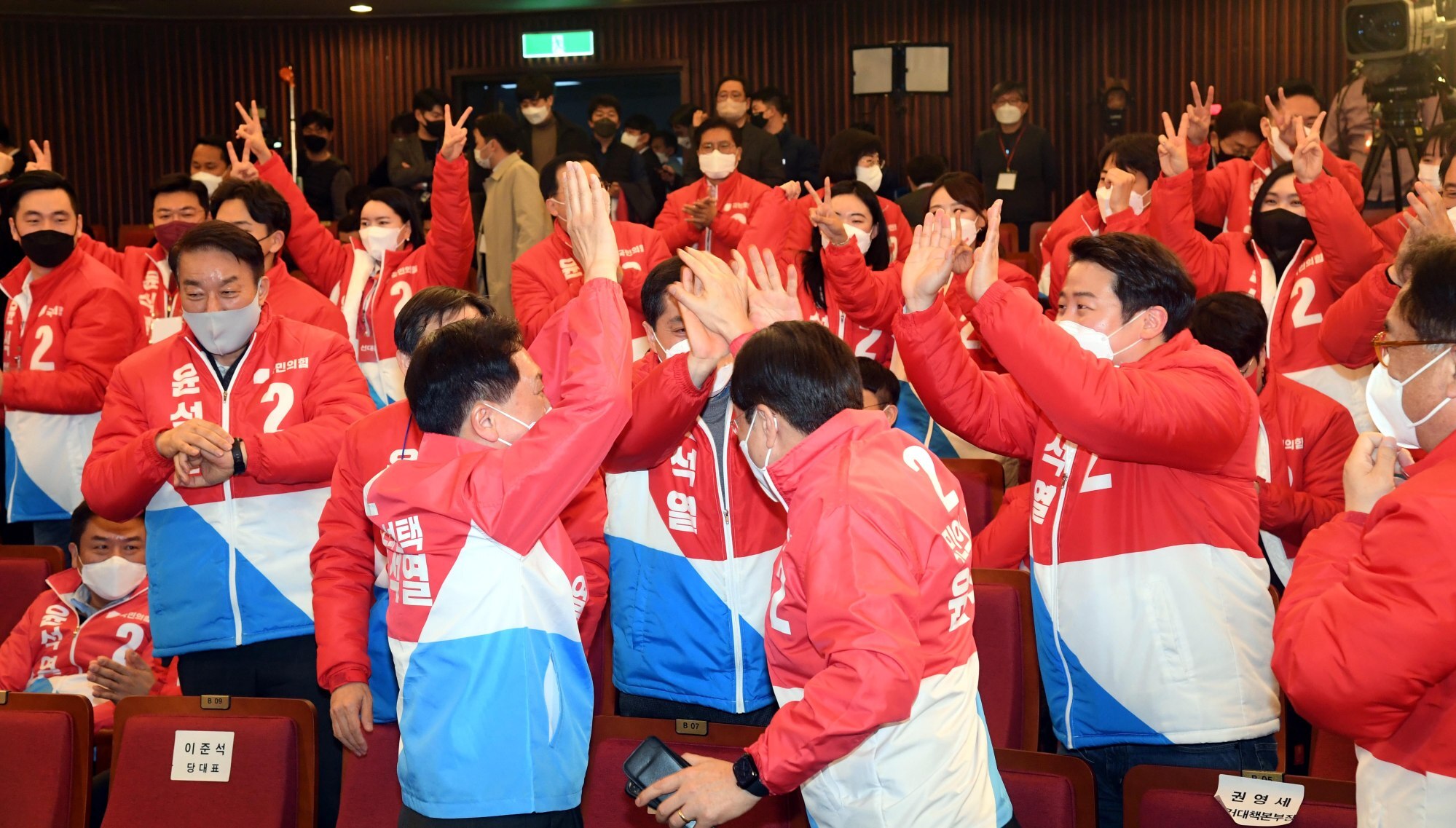 "This is a great victory by the people," Yoon said on Thursday, adding he would work towards national unity and cooperate with the National Assembly, which is dominated by liberals.
The 61-year-old president-elect is from the People Power Party, and is expected to take a harder line on North Korea and "reset" ties with China, the South's largest trading partner.
He has also vowed to fight corruption, foster justice and create a more level playing field, tapping on prevailing angst against rising inequality, unemployment and runaway housing prices that have left younger generations disillusioned.
Those in their 20s to 40s made up about half of the 44 million eligible voters. About 77 per cent of them cast their ballots in an election that was marred by scandals and mudslinging, and which took place amid a surge of Covid-19 Omicron cases.
While analysts say they do not expect a sea change in South Korea's efforts to balance relations with the US and China, Yoon has tapped into rising anti-China sentiment in the country and pledged a closer embrace of Washington.
He has criticised the administration of current leader Moon Jae-in for tilting toward North Korea and China, and undermining South Korea's decades-long alliance with the United States.
To cope with North Korea's nuclear advancements, Yoon has vowed to seek stronger "US extended deterrence", a reference to Washington's ability to use military and nuclear forces to deter assaults on its allies.
"We congratulate President-elect Yoon Suk-yeol," a White House spokesperson said soon after the result was announced. "The alliance between the United States and the Republic of Korea, our economies and our people is ironclad.
"President Biden looks forward to continue working with the new president-elect to further expand our close cooperation."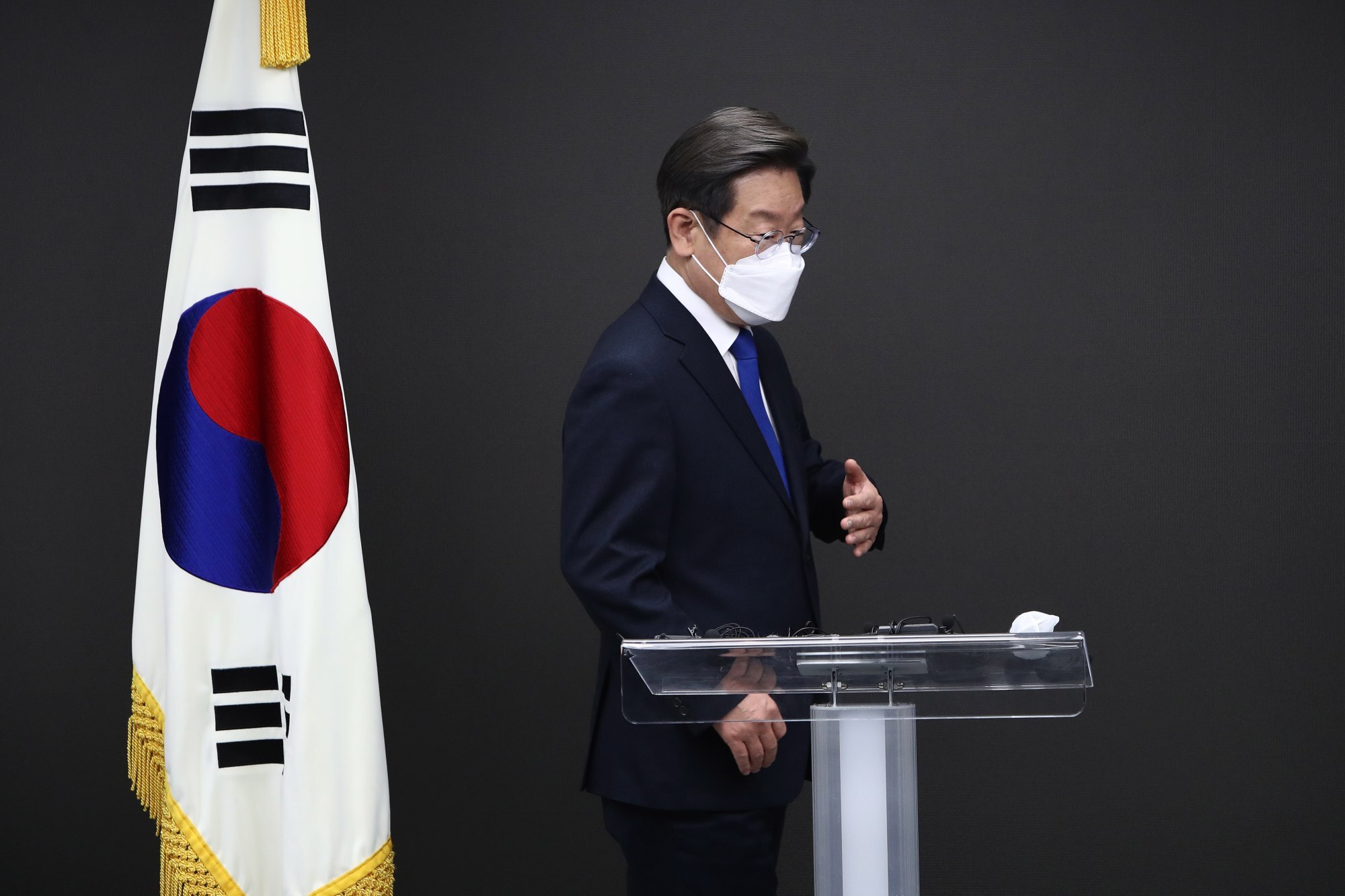 Yoon, who will take office on May 10, will likely face an almost immediate crisis with Pyongyang, which appears to be preparing to launch a spy satellite and has suggested it could resume testing of long-range intercontinental ballistic missiles or nuclear weapons for the first time since 2017.
He has said he would launch pre-emptive strikes on North Korea if it shows signs of imminent attack – comments that his critics said were unnecessarily provocative. Indeed, analysts say his leadership will cause anxiety among Koreans who experienced the
1950-53 Korean war
that ended in a precarious armistice instead of a peace treaty, leaving the two Koreans still at war technically.
Political Science Professor Kim Yong-hyun of Donguk University said this group of Koreans were worried that Russia's invasion of Ukraine would result in a new Cold War between the United States and its allies on one side and Russia, China and North Korea on the other side.
"Yoon prefers to maintain order through military power on the basis of the alliance with the United States. But this approach is likely to increase instability in the region," he said.
Yoon has pledged to open a "new era of cooperation" with China based on mutual respect and push for regular high-level strategic talks if elected, but has also kept open the possibility of further deployments of an American missile system that China sees as a threat.
When South Korea first deployed the Terminal High Altitude Area Defence (THAAD) system in 2017 to defend the South from an attack by
North Korea
, China unleashed a slew of retaliatory measures that hit the South's trade and tourism sectors.
"He is more willing to treat China as a threat," said Naoko Aoki, a research associate at the University of Maryland's Centre for International and Security Studies.
"Yoon has signalled he will more closely align with the US. Although that does not mean South Korea will be in lockstep with the US on all issues, that will not please China," she said.
In response to criticism that his untested and forceful style of leadership would fail to steer South Korea out of complex security and economic challenges, Yoon has said he will appoint experienced advisers and let them handle key affairs.
While Yoon may enjoy a longer honeymoon period with the public than Lee would have – given that opinion polls done before the election showed many wanted a new ruling party at the helm of government – it is unclear if he can push through the necessary legislative reform. Lee's Democratic Party still holds nearly 60 per cent of seats in the 295-member parliament.
Political Science Professor Yoon Sung-suk at the Chonnam National University said Yoon's government would face a hostile parliament dominated by the liberals.
Until the next general election takes place in 2024, it would be difficult for him to get approvals for major projects that would require large budgets, including those needed to boost Asia's fourth-largest economy in the post-pandemic era, the professor added.
Born to parents who taught at universities, Yoon graduated from the prestigious Seoul National University law school in 1983 but managed to pass the bar exam after his ninth attempt in 1991.
He shot to national fame when he played key roles in convicting and jailing former conservative presidents Lee Myung-bak and Park Geun-hye, both in 2018, for corruption and power abuse. After serving four years in prison, Park was pardoned last year but Lee is still serving his 17-year jail term.
Yoon has undergone a dramatic transformation from a prosecutor-general serving outgoing President Moon Jae-in to one who, on the campaign trail, vowed to investigate the Moon administration's "deep-rooted evils".
Yoon has his work cut out for him in tackling the domestic economic issues that were a top concern for voters. This includes soaring real estate prices, high unemployment, growing inequality and gender politics. Inflation has also risen and the war in Ukraine caused by Russia's invasion means there will be little respite for rising prices in the coming months.
Yoon has said he will provide more than 2.5 million housing units to suppress soaring housing prices, offer financial aid packages to small business owners hit by pandemic restrictions and drastically raise salaries for conscript soldiers. He will also create new jobs through deregulation and a flexible labour market.
Additional reporting by Associated Press, Bloomberg and Reuters