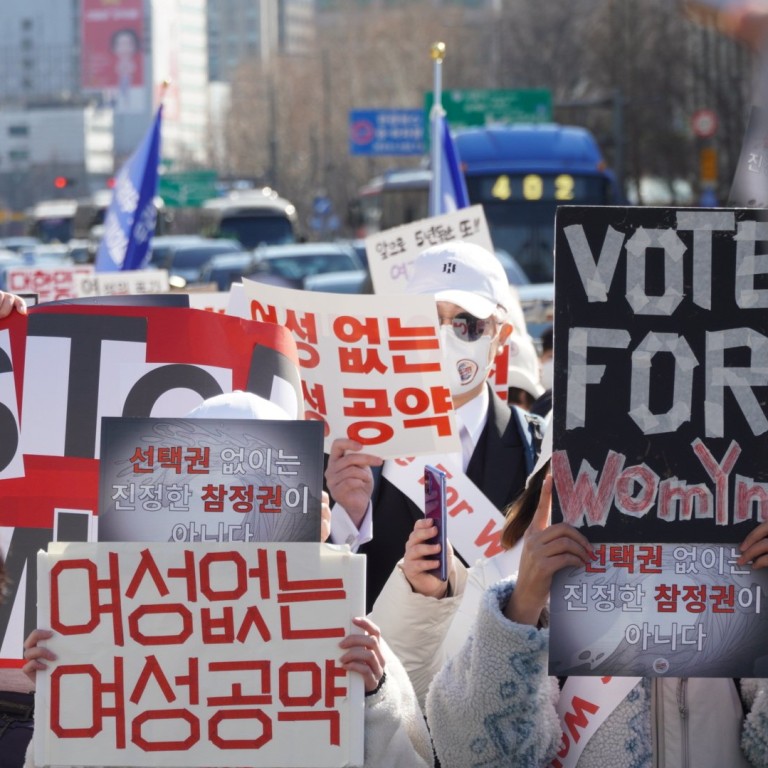 South Korean women throw down the gauntlet to 'anti-feminist' president-elect Yoon Suk-yeol
The People Power Party candidate was elected after playing to the fears of young men who felt threatened by women's rights, but he won only by the thinnest of margins
While the election result was a disappointment for many women, activists say the close race shows that momentum is on their side
Yoon, of the conservative People Power Party, beat his rival Lee Jae-myung of the Democratic Party, in last week's poll by a whisker, taking 48.56 per cent of the vote to Lee's 47.85 per cent.
While many supporters gathered at Yoon's home to shower him with praise, others had a very different reaction. The terms "immigration to Canada", "candlelight protest" and "No. 2 man" – a derogatory term for Yoon's male supporters – have been trending on South Korean Twitter ever since.
Among
young women
in particular there is a feeling that Yoon's victory is something to be feared and resisted.
"I feel ashamed that I live alongside men who would vote for someone who wants to exclude women in the country even more," said Soo-yeon, 18, a student in Seoul who voted for the first time and criticised Yoon's plans to get rid of the national wage and privatise health care.
It's not only Soo-yeon who refuses to accept Yoon as her president. Women's rights activists have labelled the 61-year-old former prosecutor general a misogynist for his rejection of evidence of systemic discrimination against women and his suggestion that feminism is to blame for the country's low birth rate. The final straw for many women has been his pledge to abolish the
gender equality
ministry once and for all.
But Yoon's "anti-feminism" stance has played well among young men, who feel threatened in the job market and in their social lives by growing women's rights activism. Many of them see gender equality policies as reverse discrimination and are angry about having to undergo 18 months of mandatory military service – while women are not obligated to serve - a burden they say gives women a head start in the workplace, despite the fact that female workers on average earn just two-thirds the wages of their male counterparts.
The gender split was reflected in the vote. While more than 58 per cent of men in their 20s voted for Yoon, 58 per cent of women in that age group opted for Lee.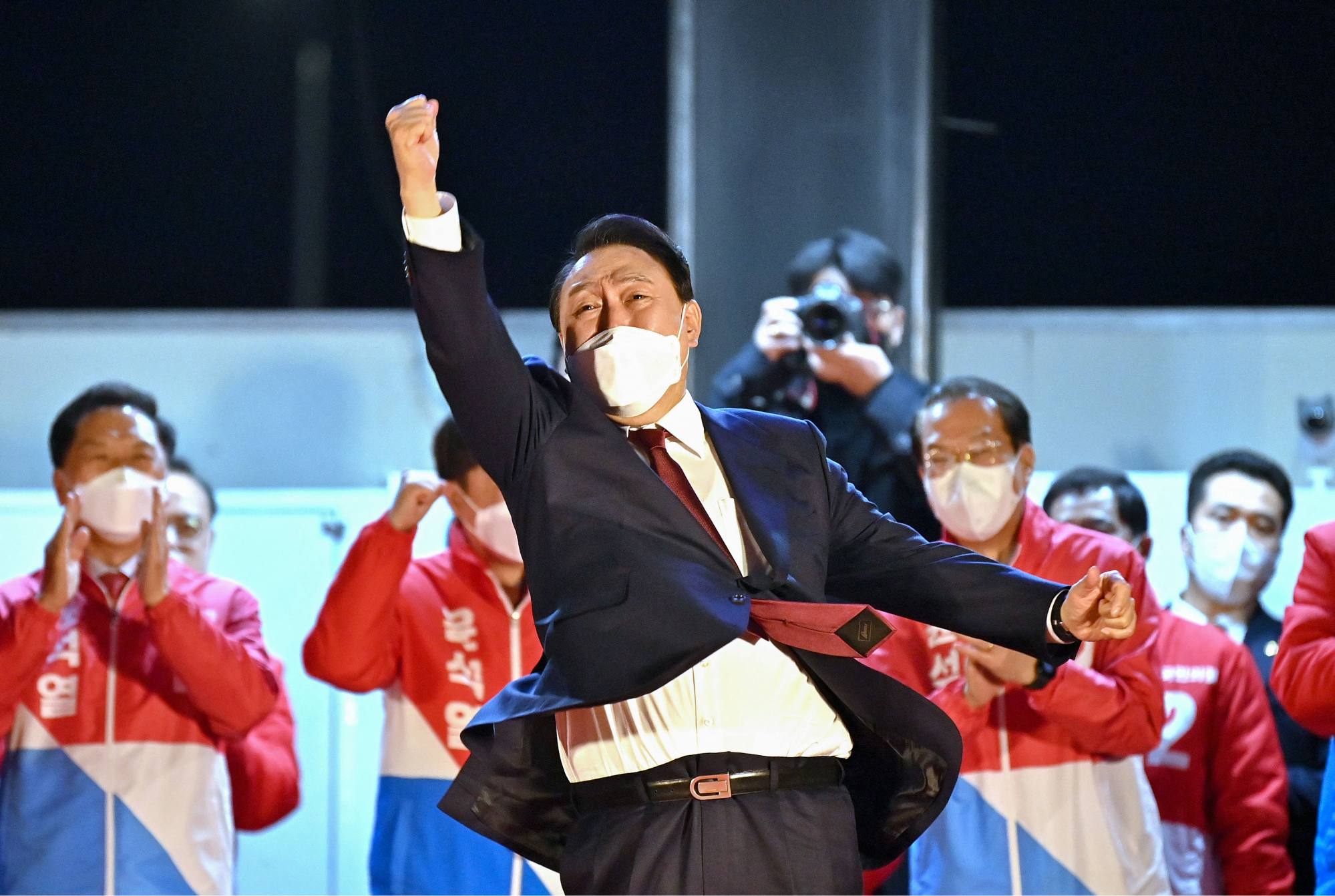 A rallying cause
There are already signs that Yoon's win has only galvanised women's rights groups.
According to Bloomberg, some 80 per cent of the 11,000 voters who joined the Democratic Party in the two days after the election were women. More than half of them were younger than 40.
On Friday, two days after election day, an alliance of more than 130 women's groups held a press conference in central Seoul to demand president-elect Yoon "listen to the stern warning of feminists and to seek the transfer to a society with gender equality".
"Yoon didn't get over 50 per cent of the country's votes, meaning that the significant amount of women opposing Yoon made a statement on election day," said Kwon Soo-hyun, director of the Korea Women's Political Solidarity group, which attended the press conference.
Although Kwon was in disbelief when the election results came in, she expects her organisation to become only more combative in the next five years.
"It's true that the backlash against women's activism in recent years has made us all weary, but we found momentum this time around when we made our presence felt in the elections," she said.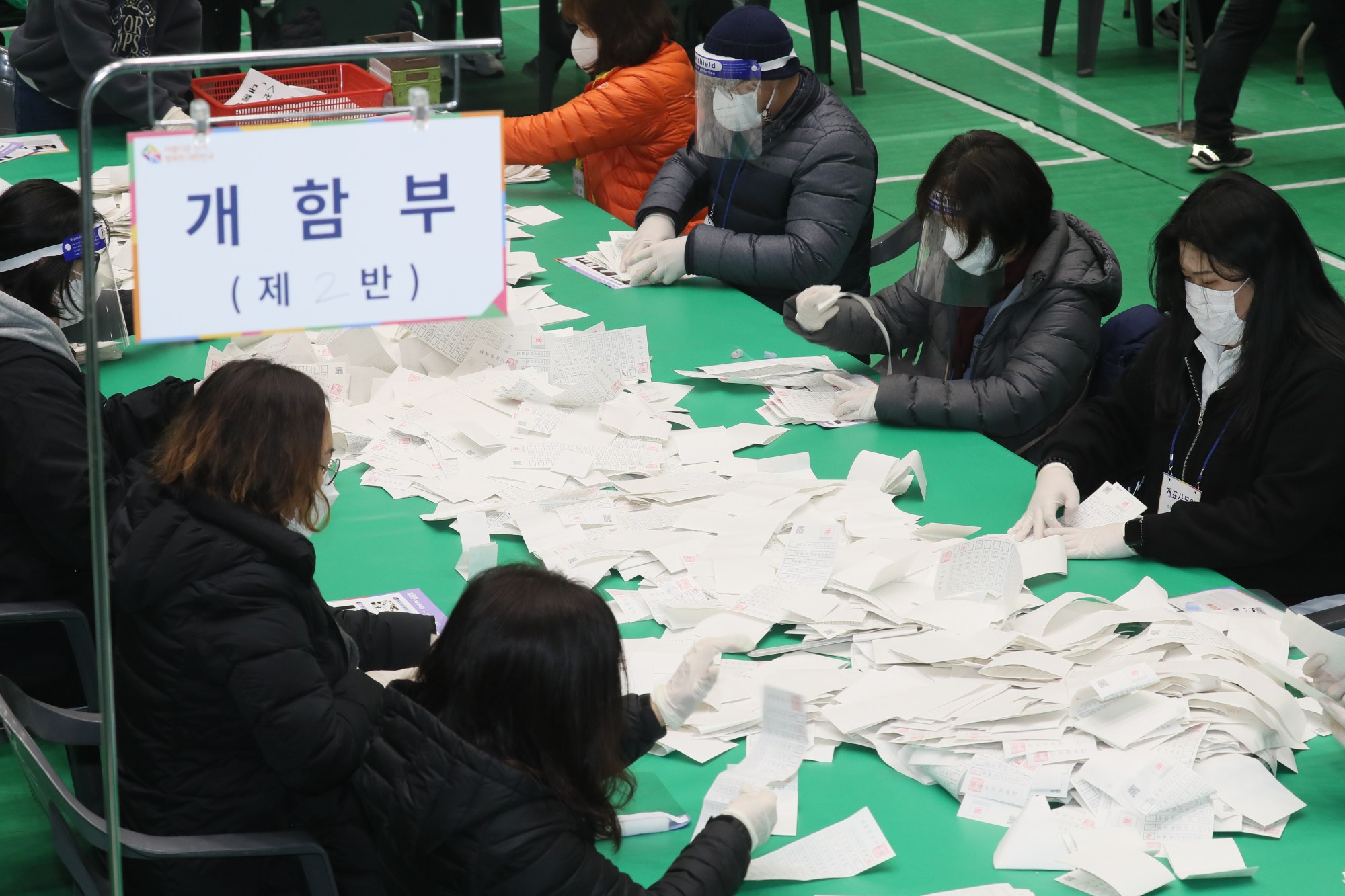 While gender equality had been a major issue for voters in the lead-up to the election, both Yoon and Lee had appeared hesitant to speak about a topic with the potential to alienate so many potential voters of either sex.
Yoon on Thursday denied stoking the gender divide, though his detractors point to his previous comments about feminism as demonstrating his appeal to young male voters. During campaigning, Yoon had offered to triple the monthly pay for enlisted soldiers to 2 million won (US$1,626).
Still, some feminists see a silver lining to the opposition they faced on the campaign trail.
"The fact that anti-feminism was used as a political strategy proves that the feminist movement in our country has grown larger in the past few years," said Lee Ye-eun, the chief director of Hae-il, a women's rights activist group.
The battle ahead
The Economist's glass-ceiling index, which measures the role and influence of women in the workforce in 29 OECD countries, put South Korea at the bottom of its list again in its latest publication this month.
"We are the only developed country that has still not solved its gender inequality and women labour issues," said Kim Nan-ju, a researcher in women's labour policies at the Korean Women's Development Institute.
"If the gender equality ministry dissolves, it's likely that agenda items like the low employment rate and high suicide rate for women will be overshadowed by other agendas that already exist in other ministries."
According to the 2021 economic activity census report, the employment rate for women last year was 57.7 per cent. The rate for women between the ages of 35 and 39 declined from 59.9 per cent in 2019 to 57.7 per cent last year. Kim said women faced career discontinuities due to the burden of childcare. The employment rate for men was 75.2 per cent last year.
Meanwhile, the pandemic has boosted the suicide rate of young women in South Korea adding to the woes of a country that already had the highest suicide rate of OECD states. The rate for women in their 20s increased by 16.5 per cent in 2020, with 19.3 women out of 100,000 committing suicide that year.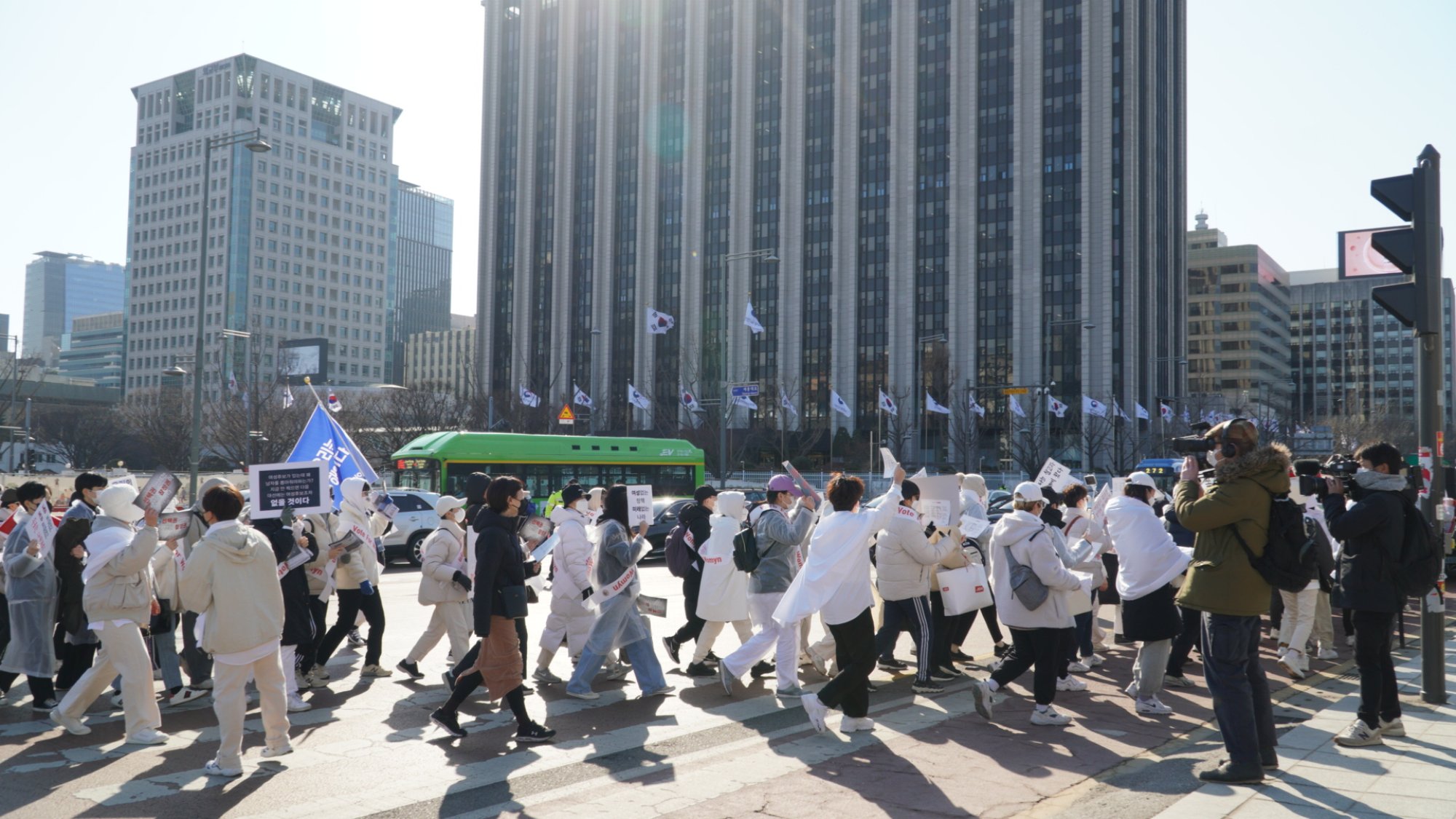 Some observers have questioned whether Yoon will see through his pledge to dissolve the gender equality ministry, pointing out this would need to have the approval of the liberal-controlled national assembly. Even among the ministry's critics, there are many who say it would be preferable for the ministry to remain and implement its own reforms.
Others say that even Yoon's opponent Lee and his Democratic Party should hardly be seen as champions of women's rights. Various representatives of the party have been caught up in sexual harassment cases.
The good news, Kim said, was that those seeking gender equality had momentum on their side.
"The current women's rights activism in our country was a response to the issues of disparity involving women that were hidden under the rug for a long time," Kim said. "Now that these issues are exposed for everyone to see, the movement does not seem like it will disappear until the deep-rooted problems associated with under-represented women are solved."
Additional reporting by Bloomberg