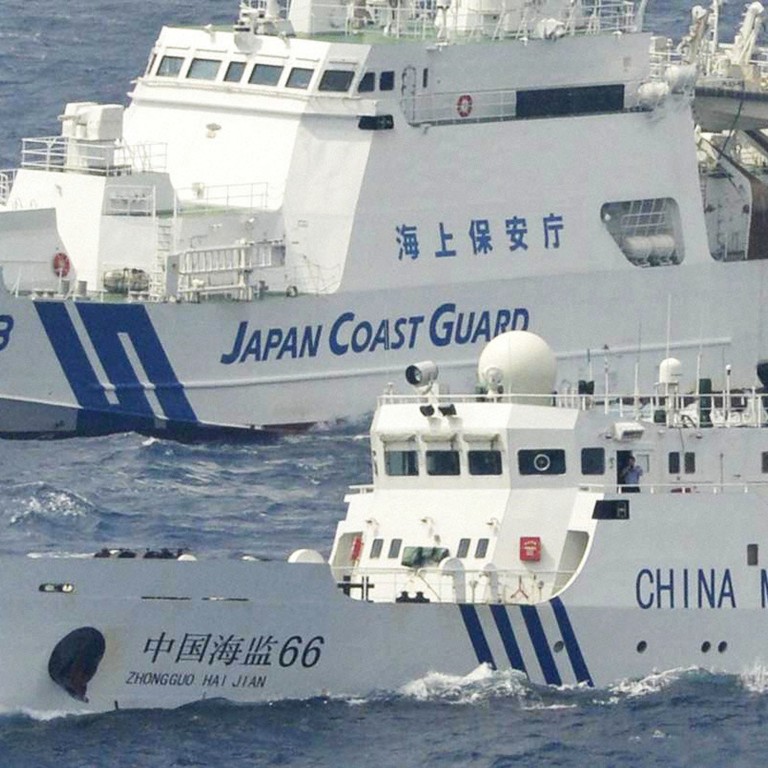 Japanese call for 'strong stance' on Chinese intrusions, foreign ministry survey finds
A ministry survey found a majority of Japanese in favour of talking tough on territorial issues and urging China to respect human rights and the rule of law
Japan's foreign minister has expressed 'grave concerns' at the intrusions and called on Beijing to play a responsible role in maintaining peace and security
Nearly two-thirds of Japanese want the country's government to take a "strong stance" against intrusions by Chinese vessels into waters controlled by
Japan
but claimed by Beijing, according to a new foreign ministry survey.
The survey, conducted in March, found that 61.6 per cent of respondents were in favour of Tokyo adopting such a posture on territorial issues like those surrounding the Diaoyu Islands, which Japan controls and calls the Senkakus.
It also found 57 per cent of the 1,000 respondents surveyed urging China to "respect human rights, freedom, democracy and the rule of law", with slightly more than 28 per cent calling on Beijing to strengthen cooperation with the international community on important issues affecting the region.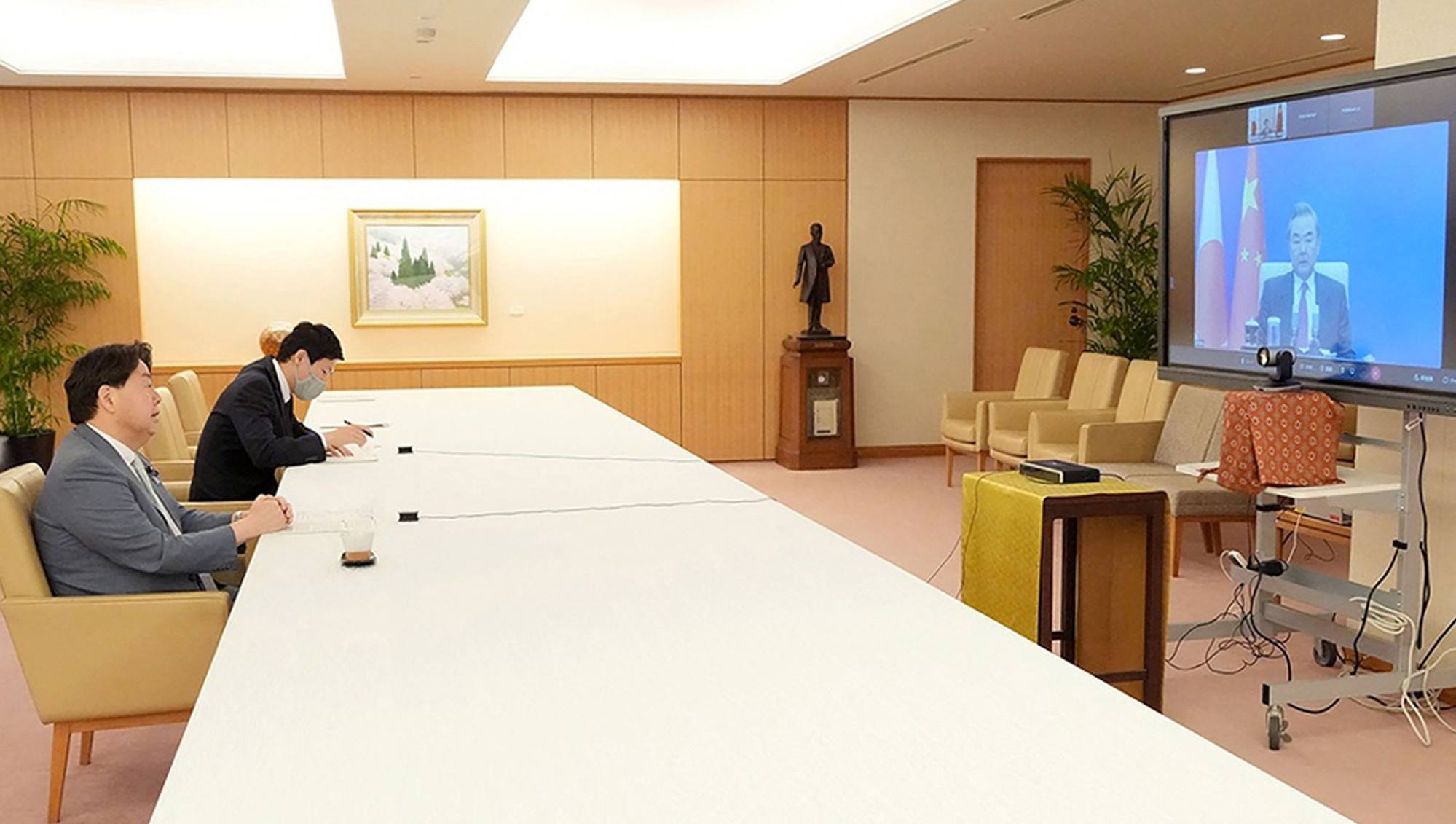 On Wednesday, Japanese Foreign Minister Yoshimasa Hayashi held a 70-minute video conference with Wang Yi, his Chinese counterpart, during which he called on Beijing to play a responsible role in maintaining global peace and security – specifically in relation to Russia's invasion of Ukraine.
He further expressed his ministry's "grave concern" at repeated intrusions by Chinese coastguard vessels into waters surrounding the disputed islands in the East China Sea, pointing out that several issues still need to be addressed if "constructive and stable relations" are to be achieved as the two countries mark 50 years since the normalisation of diplomatic ties. Wang, in turn,
warned Japan
against joining forces with the US.
Numerous reports have emerged already this year of Chinese ships entering Japan's territorial waters, including two vessels that attempted to approach a Japanese fishing boat operating off the Diaoyu Islands earlier this month.
On Wednesday, two Chinese bombers flew between Okinawa Island and Miyako Island, the Defence Ministry said, exploiting a gap in Japanese airspace. Ministry officials said the aircraft were monitored throughout their circular flight out over the Pacific and back to the East China Sea. Chinese aircraft carrier Liaoning, which has been carrying out extensive exercises in the area since early May, is also under observation, they said.
Yoichi Shimada, an international-relations professor at Fukui Prefectural University, said the result of the ministry's opinion poll should "come as no surprise" – even though 6.16 per cent actually represented a slight decrease from the previous year's survey.
"The Japanese people regularly see on the news that another Chinese ship has entered Japanese waters and is threatening a Japanese fishing boat and they are angry … that's only natural," he said. "But I also believe this poll shows that people are angry at their own political leaders."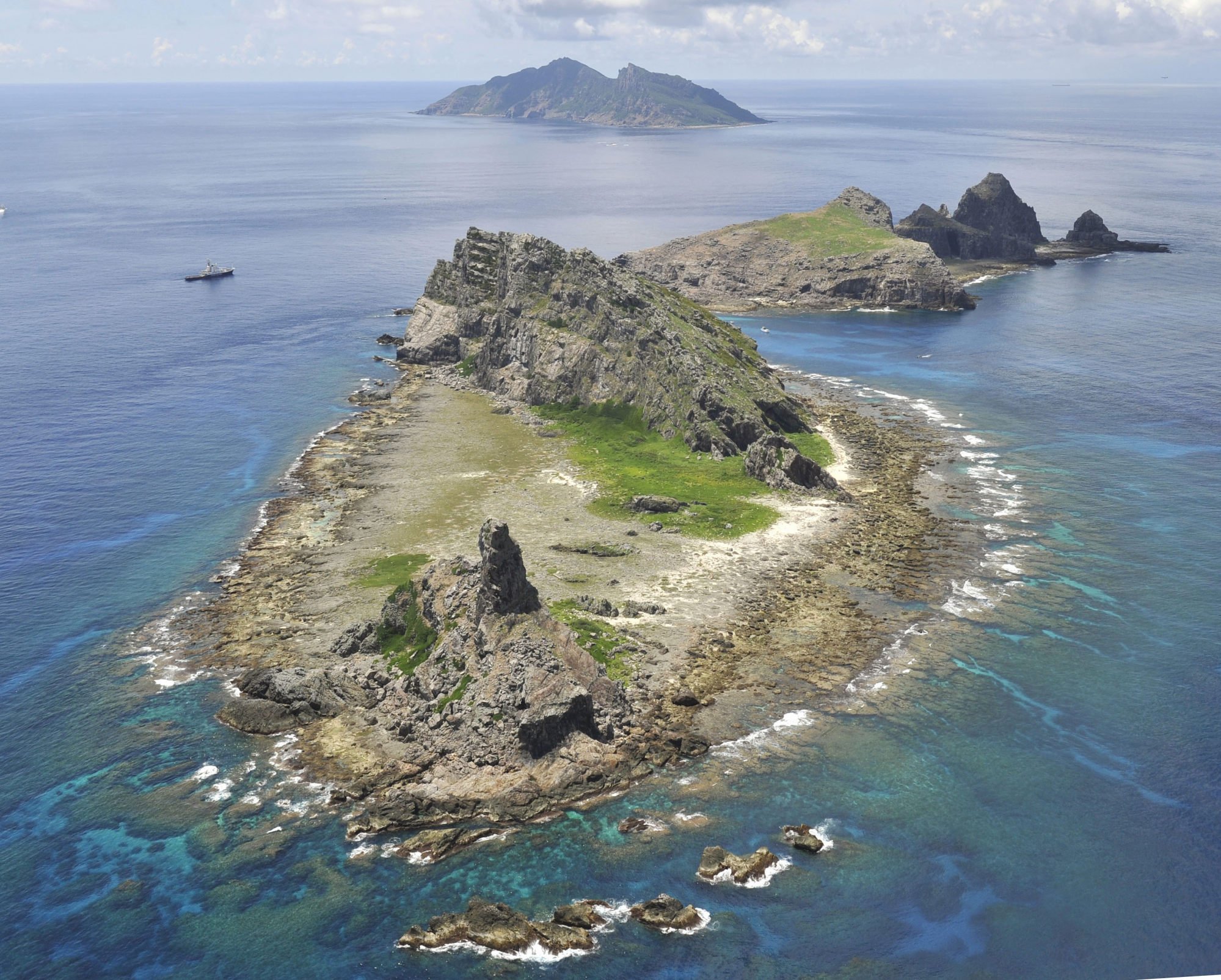 Prime Minister
Fumio Kishida
's administration had received only a lukewarm reaction from the public so far, Shimada said, with his foreign minister seen as "hesitant and weak to condemn these invasions".
Japan's conservatives have long questioned whether Hayashi is able to stand up to his counterparts in China, with some pointing out his well-established ties to leading Chinese politicians and businesspeople.
"It is clear that in the long-term, China intends to regain the Senkaku islands and that their actions now are not a bluff," Shimada said. "We must be ready to defend the Senkakus."
The professor suggested that Japan and the US should "hold joint military exercises close to the islands to underline the security alliance and the fact that it also covers that territory".
"I know that many Democrats in the US have been hesitant to do anything that might antagonise China, but there is also a growing realisation in Washington that the threat to Taiwan is growing and the Senkakus are very close to Taiwan, meaning that they would inevitably become a part of any military action," he said.
The foreign ministry survey also indicated that a majority of Japanese believe threats to peace in the region have increased in recent years, with most calling for closer security ties with the US.
Fully 88 per cent of respondents said the security situation in East Asia had deteriorated, with only 7.7 per cent saying that tensions had eased. More than 70 per cent said Japan needs to strengthen the security relationship with the US.