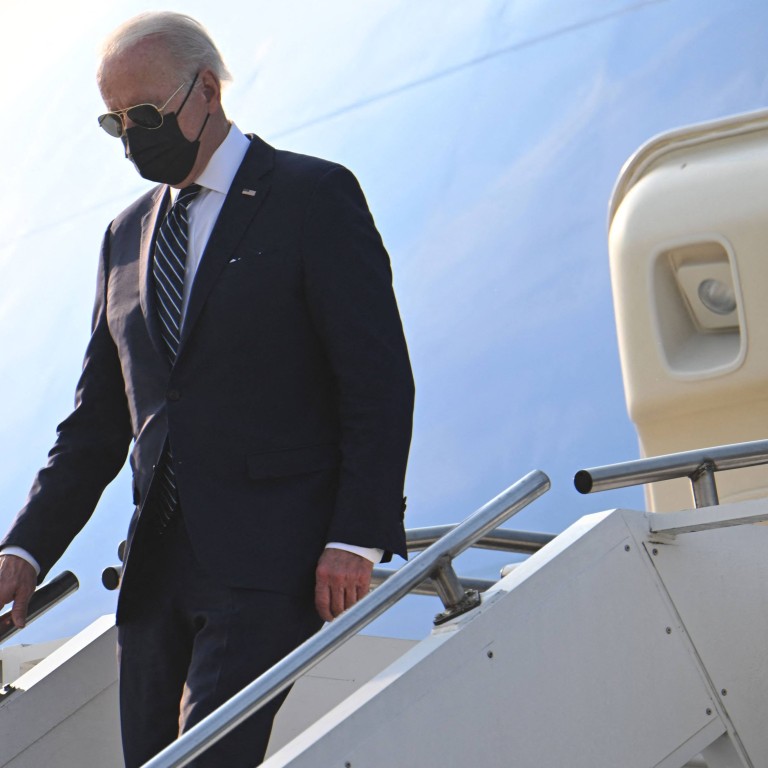 Joe Biden arrives in South Korea for Asia tour aimed at warning allies about China, Russia
One highlight of the trip will be the launch of the Indo-Pacific Economic Framework which is being proposed as a key vehicle for US engagement in the region
Biden's first stop on his tour was at a Samsung semiconductor plant, where the US president touted South Korea's role in securing global supply chains
South Korea "is taking a key role in a global chip supply chain by producing 70 per cent of memory chips for the global market," Yoon said.
Samsung is responsible for a third of global memory chip production and controls just less than 20 per cent of outsourced chips for tech clients. South Korea's largest company has been expanding its facilities at home and in the US to keep up with soaring demand.
Biden will hold formal talks with Yoon on Saturday, before travelling to Japan to meet Prime Minister
Fumio Kishida
on Monday.
On Tuesday, he will participate in a summit of the
Quad
- a group comprising
Australia
, Japan,
India
and the US.
The lead-up to the visit has been clouded by suggestions that
North Korea
was planning an "imminent" intercontinental ballistic missile (ICBM) test as an attention-grabbing manoeuvre as it reels from a worsening
Covid-19
crisis.
Ahead of Biden's arrival, President Yoon – seen as strongly pro-Washington – tweeted: "I am confident the ROK-US alliance that seeks to uphold the values of democracy and human rights shall only elevate in the future."
Biden's meeting with Yoon on Saturday will focus on the North's nuclear threats and an "action plan" for strengthening extended deterrence backed by US nuclear strategic weapons, according to Kim Tae-hyo, a top South Korean security official.
More broadly, Biden's first trip to the region as president represents a step to cement America's presence in the region to counter China's growing influence by herding a group of like-minded countries into a regional platform.
Yoon is expected to announce Seoul's participation in the Indo-Pacific Economic Framework (
IPEF
).
The IPEF is aimed at deepening engagement with America's partner countries in the Indo-Pacific region on digital trade, supply chain resilience, infrastructure, green technology, tax and anti-corruption, according to US officials.
Asked about Beijing's opposition to the IPEF, Yoon said that joining the framework does not have to conflict with South Korea's economic ties with China.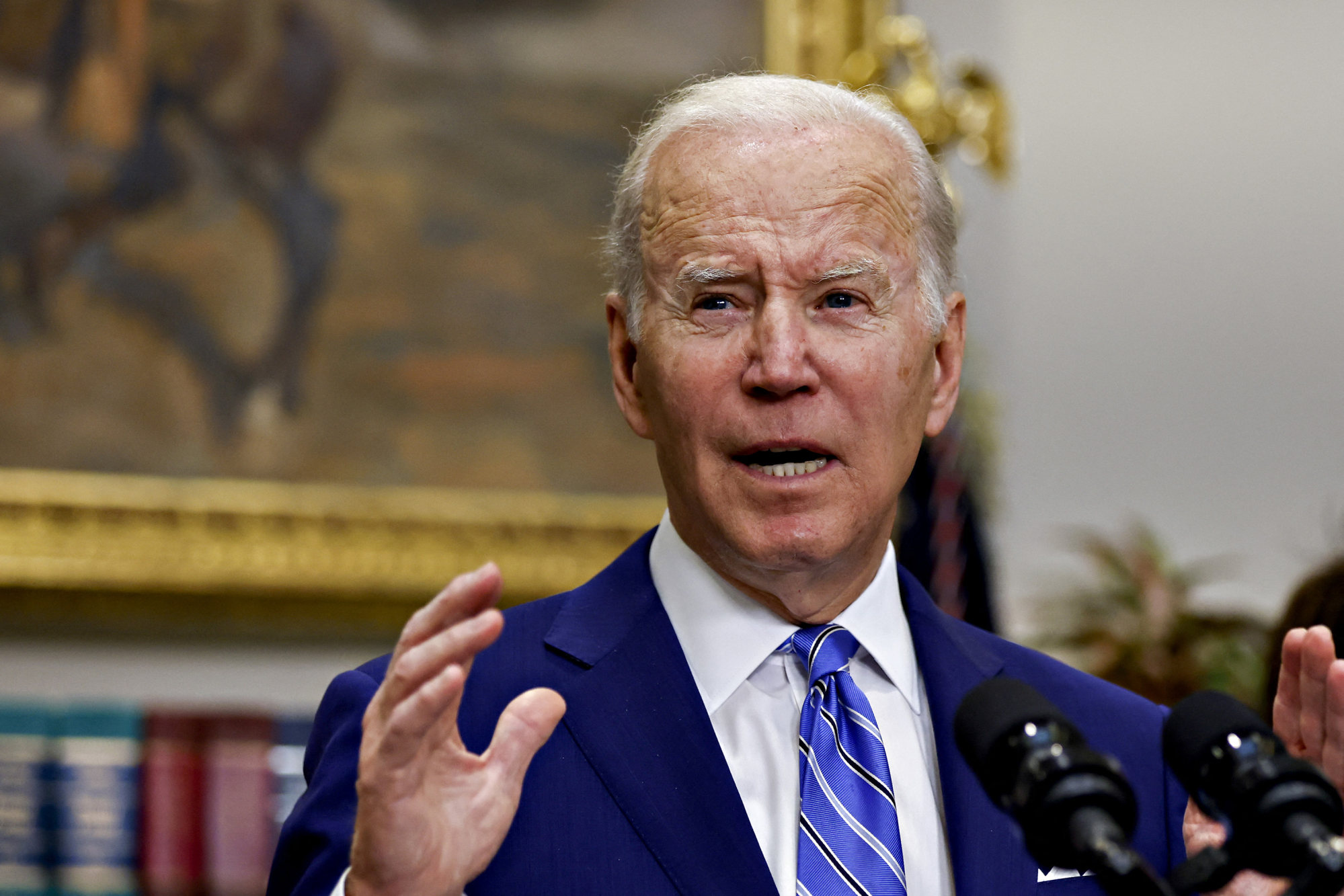 "There is no need to see it as a zero-sum [game]," he said.
Other South Korean officials have scrambled to allay concerns that Seoul's participation in IPEF would not take a toll on its relations with Beijing, its largest trade partner which suspects the group is part of US efforts to isolate China from supply chains.
"IPEF is not a treaty but a cooperation platform and China is showing too sensitive reactions," a top South Korean economic official said, stressing that South Korea is also seeking to make a bilateral tool for managing supply chains with China through follow-up talks to their Free Trade Agreement concluded in 2015.
The Financial Times reported on Friday that the US diluted the language in the IPEF in a last-minute move to attract more countries to sign up. An earlier draft had said the nations would "launch negotiations," the paper said, citing people familiar with the situation and an earlier draft.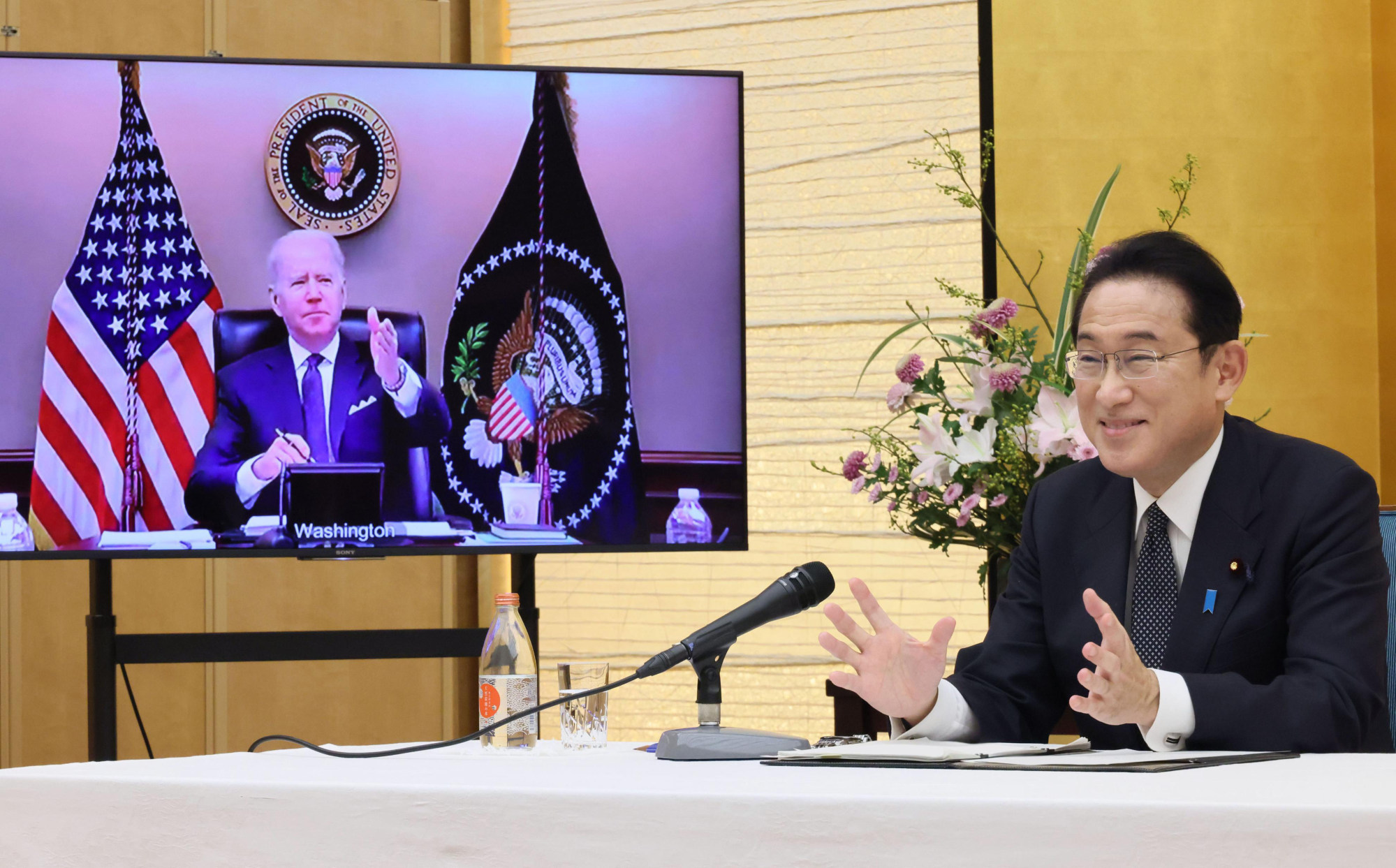 The IPEF is set to be formally launched when Biden visits Tokyo to showcase their ever-closer ties as well as their cooperation in dealing with
Russia's invasion of Ukraine
. That crisis has sent a dire warning on the need to prevent similar aggression from occurring in the Indo-Pacific.
In what would be Kishida's first in-person, sit-down bilateral summit with Biden, the two are expected to emphasise freedom, democracy and the rule of law, and stress that they will work with other countries sharing such universal values in facing autocracies such as China and Russia, according to Japanese government sources.
Meanwhile, China is holding military exercises in the disputed
South China Sea
to coincide with Biden's visit to Asia.
The Maritime Safety Administration office in the southern island province of Hainan said the drills began Thursday and will continue through Monday.
It said other aircraft and vessels will be prohibited from entering the area but gave no further details. China claims the South China Sea virtually in its entirety and the crucial waterway has become a potential flashpoint for conflict in Asia.
The US does not take a foreign position on the sovereignty issue but insists on the right to operate freely in the sea and frequently sails warships close to militarised Chinese-held islands in the area in what are termed "freedom of navigation operations."
China routinely protests such missions, labelling them deliberate provocations that endanger peace and stability. To assert its claim, it has built airstrips and other military infrastructure atop human-made islands built on coral reefs and atolls.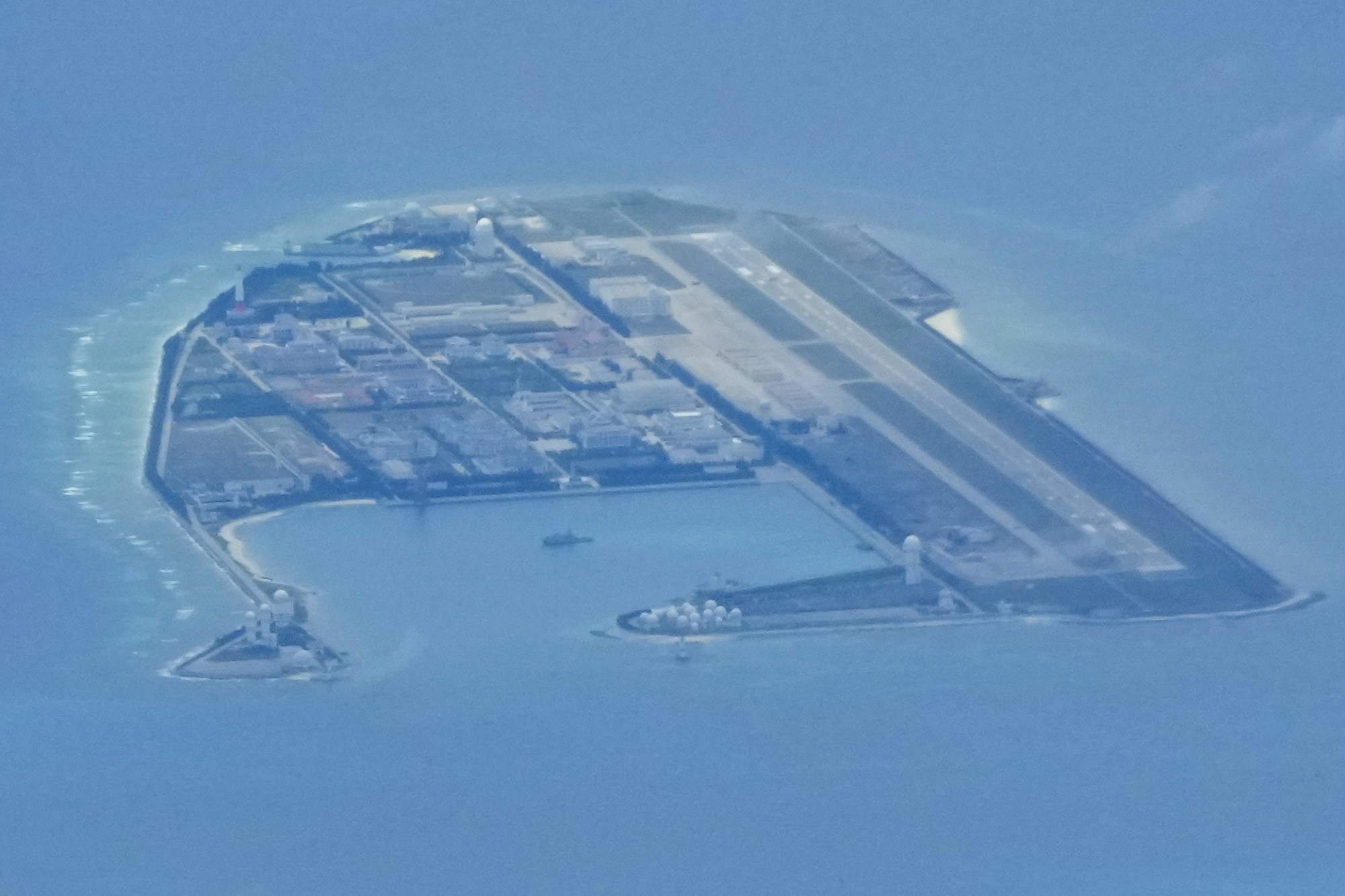 Since the beginning of the month China's first aircraft carrier, the Liaoning, has been conducting a mission in the Sea of Japan, described by the Defence Ministry as "routine training" aimed at boosting performance that is "in-line with relevant international law and international practice, and not targeting any party."
China also flew a pair of long-range nuclear-capable H-6 bombers through the area on Wednesday, Chinese media reports said.
Additional reporting by Reuters, Bloomberg