India
Get more with myNEWS
A personalised news feed of stories that matter to you
Learn more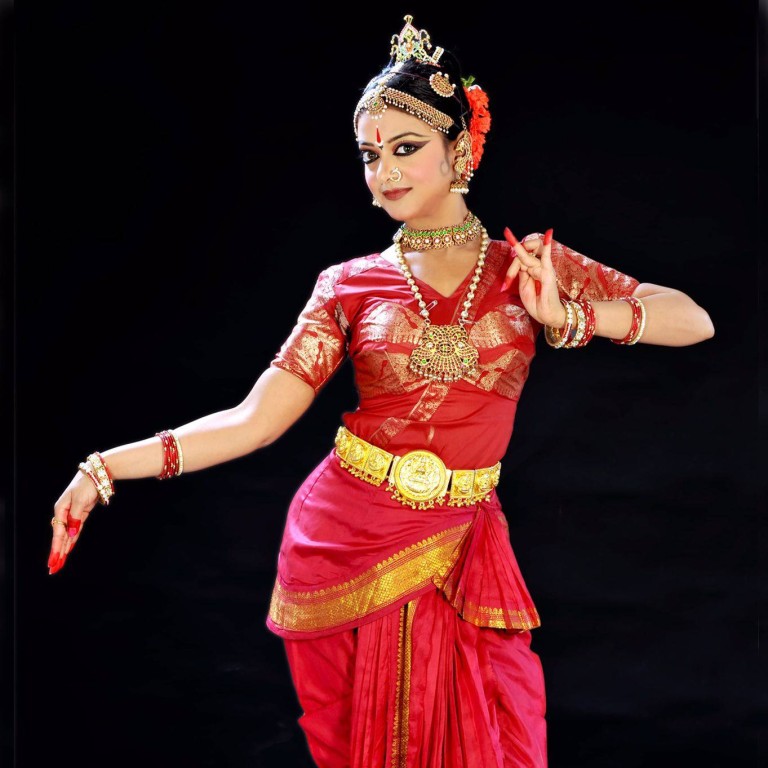 Renowned Indian dancer Arunima Kumar to perform Kuchipudi for Britain's Queen Elizabeth's Platinum Jubilee
London-based dancer-choreographer set to wow the crowds with the South Indian dance form, beloved for its vibrant style and unique storytelling features
An award-winning performer, Arunima and her troupe have danced for Indian PM Narendra Modi, and she's been honoured for her efforts to popularise Indian culture
When Arunima Kumar discovered she would be performing for
Britain
's Queen Elizabeth at the monarch's Platinum Jubilee celebrations this summer, the London-based dancer-choreographer said she was "absolutely elated".
The 43-year-old New Delhi native, who is renowned for performing the classical Indian dance form of Kuchipudi, will take centre stage at Westminster Abbey with students from her Arunima Kumar Dance Company in June.
Her career has seen her dance at more than 2,500 events in over 50 countries, spanning venues including the Sydney Opera House and Tagore Centre in Berlin. In Britain, she and her troupe have performed for Prince Charles and Indian Prime Minister
Narendra Modi
on a number of occasions, at London's Wembley Stadium and the Science Museum.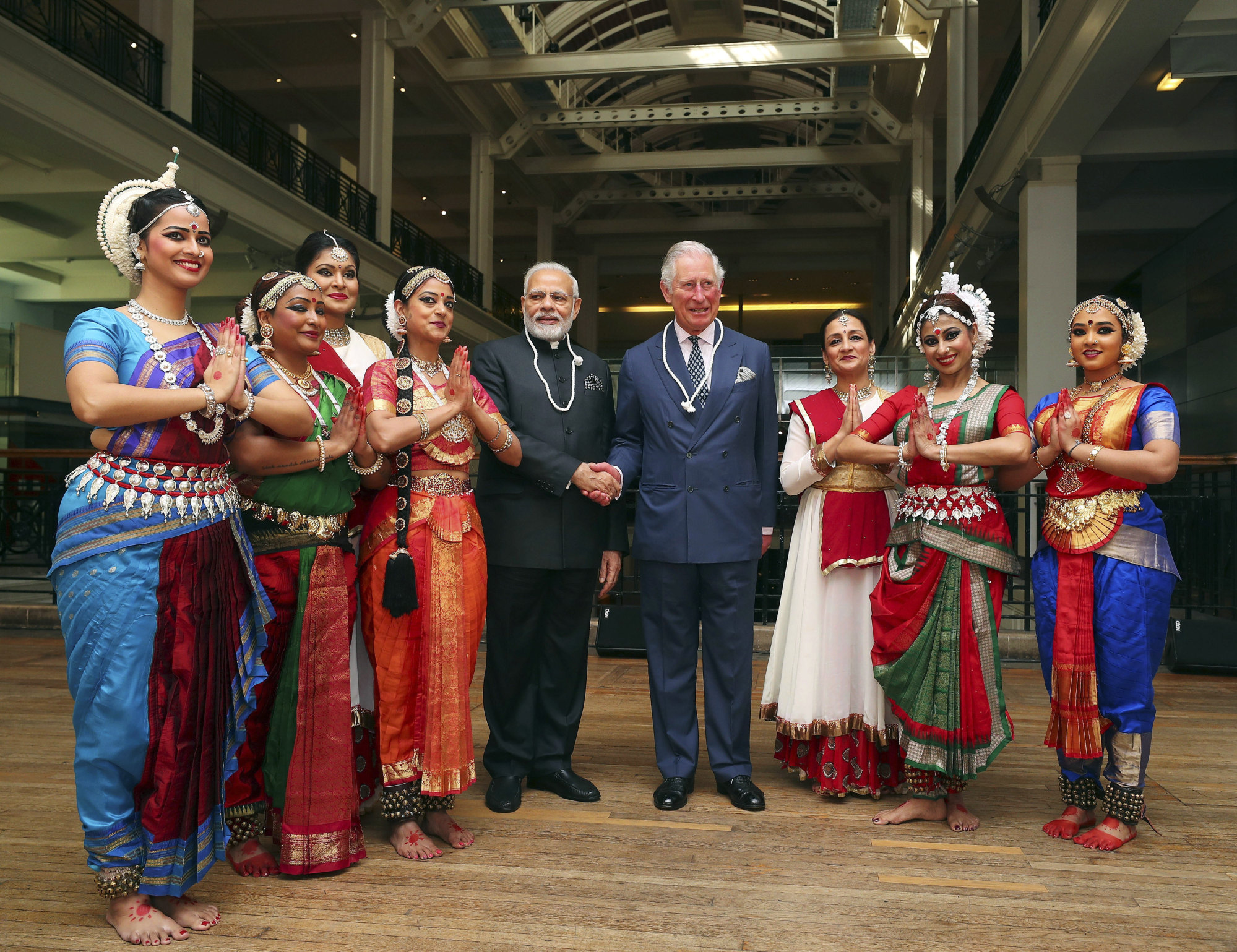 But this time will be different, she said – calling performing for the British monarch a "historic opportunity".
"I'm confident it will be etched in history for all of us as the grandest of all celebrations," Arunima told This Week In Asia in a phone interview. "I'm proud to represent India as part of the Commonwealth, and present my team of 50 dancers across ages and abilities at this memorable event."
The daughter of former Delhi Police Commissioner Neeraj Kumar described the British queen as "a living bridge between tradition and the contemporary, as well as India and the UK". "This celebration is really an honour as it celebrates her life, her contributions and her values," she said.
Arunima began her lifelong love for Kuchipudi at age seven, performing her arangetram (solo stage debut) in 1995. She is a disciple of Jayarama and Vanashree Rao, who run a dance academy in Delhi and are renowned for furthering Kuchipudi as an art form.
A royal favourite
Kuchipudi, which originated in a small village of the same name in Andhra Pradesh state, has long enjoyed royal patronage.
Developed as a religious art connected to temples and travelling bards, it can trace its evolution through the medieval revival movement known as Bhakti, with many of its dances depicting events associated with the life of Hindu deity Lord Krishna. Similar to Shakespearean theatre, female roles in Kuchipudi were performed by men impersonating women.
Copper inscriptions found by archaeologists suggest that Kuchipudi was performed for Indian kings in the 15th and 16th centuries. Under British colonial rule, however, the dance form was sidelined and ridiculed, like many Hindu arts and traditions.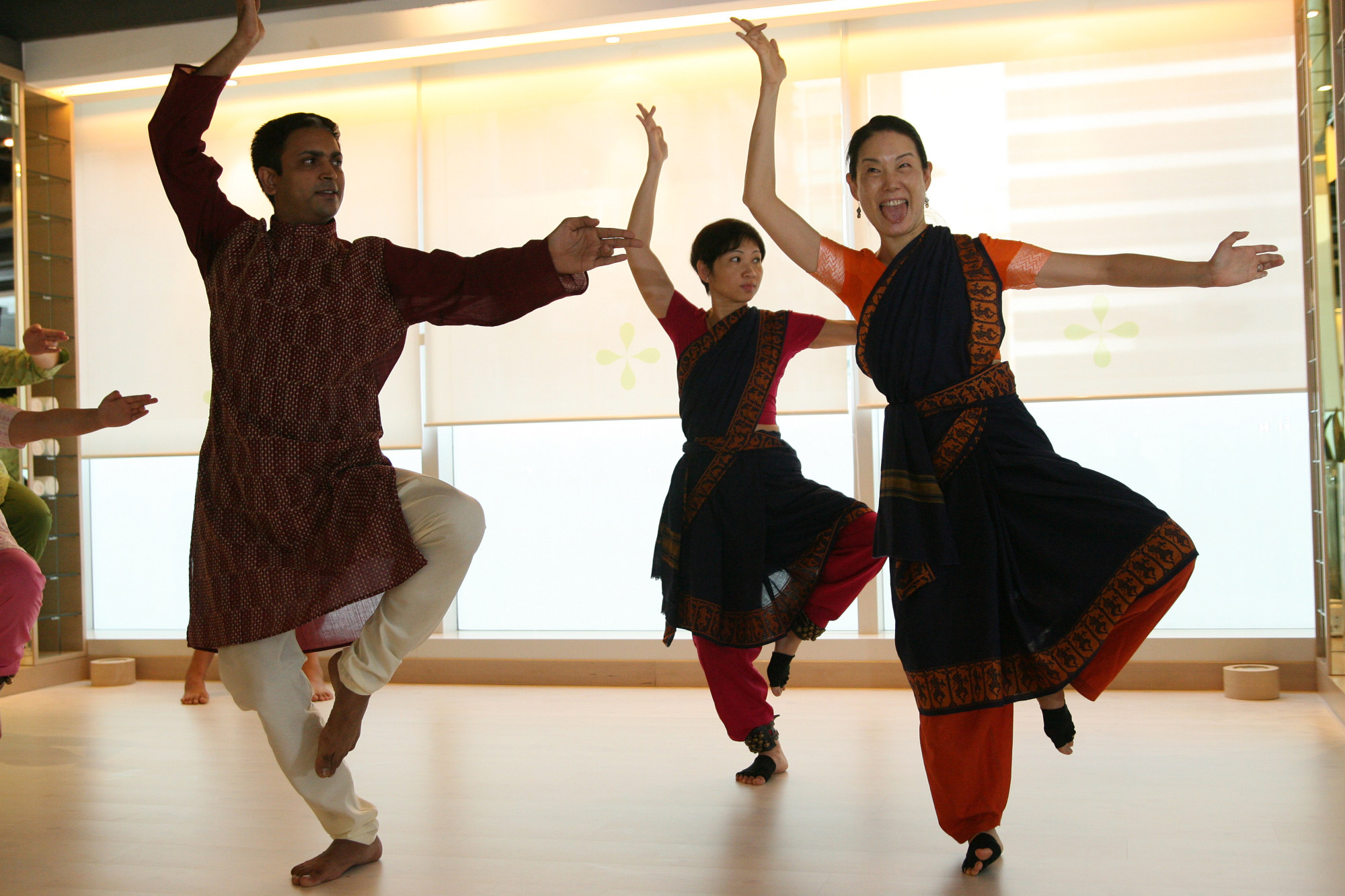 Revived in the early 20th century alongside other classical Indian dance forms, Kuchipudi developed further thanks to the crossing over of ideas and women being encouraged to dance solo.
Kuchipudi dancers require a high degree of skill, flexibility and core strength to perform the intricate moves associated with the style, which emphasises expressive eye movements and quick footwork.
'Dance is my identity'
Arunima has a postgraduate degree in finance from the London School of Economics and formerly worked a corporate day job, but is now a full-time dancer whose passion remains Kuchipudi.
In addition to acting in television shows and making a cameo in a feature film, the multitalented overachiever is also an award-winning pistol shooter in India at the state and national level.
She has won multiple awards for her dancing, including the prestigious Ustad Bismillah Khan Yuva Puraskar from India's National Academy of Music, Dance and Drama in 2009.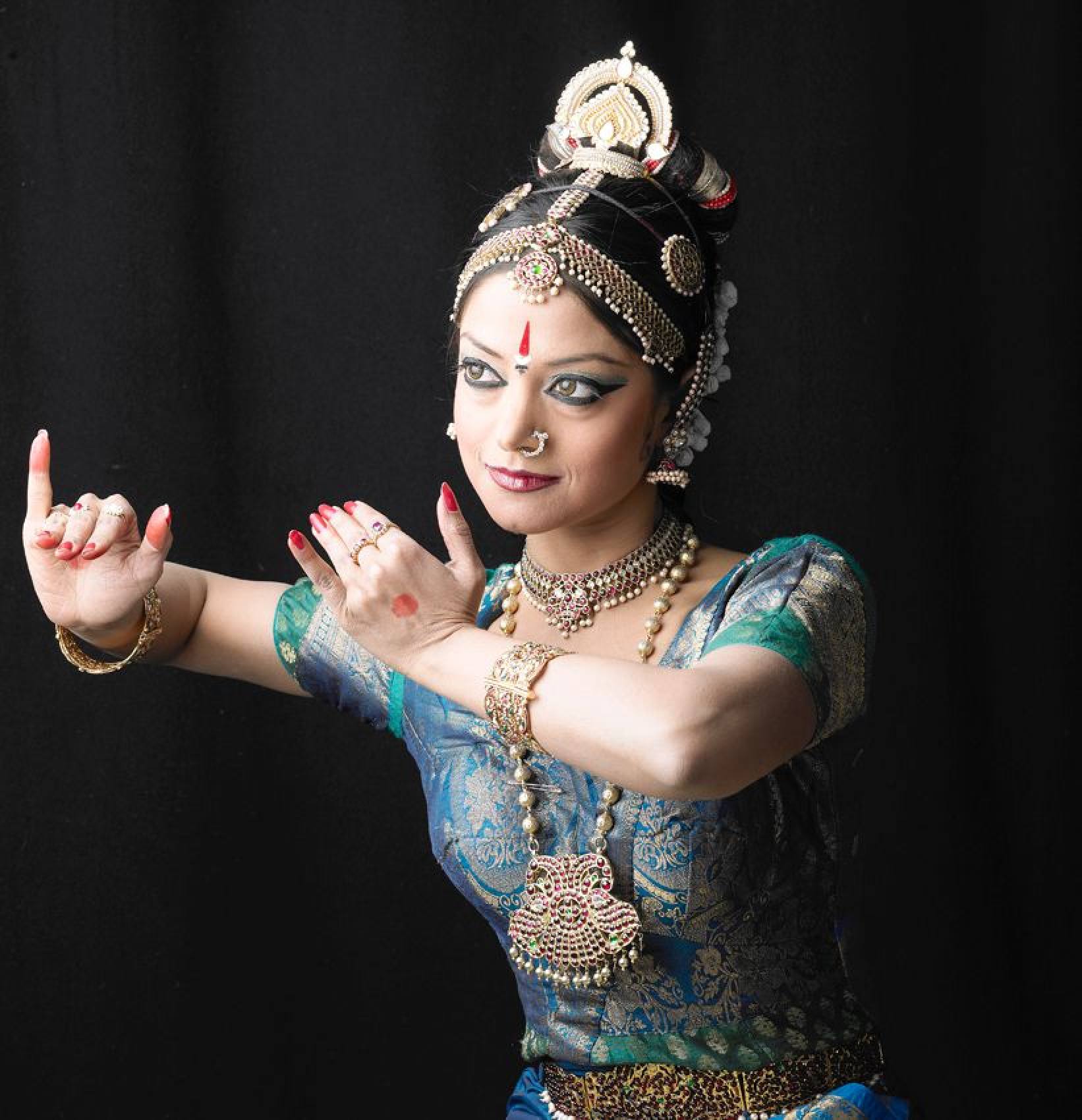 "Dance is where I find home, it's my identity, my best friend through life's trials and tribulations, and my strength," Arunima said. "It allows me to share my art and my culture across boundaries, and share love and joy like no other."
Her dance company has more than 150 students across five centres in India, Britain, Poland and Brazil. Its mission: to promote Indian dance forms and culture, research and choreograph dances, and promote dialogue through dance.
"Indian dance is spiritual, and I have loved taking the best of Kuchipudi to unexpected and historic spaces like Trafalgar Square, Buckingham Palace, Westminster Abbey, science museum, schools, hospitals, prisons, rehabilitation centres – anywhere where I can spread the joy of dance," Arunima said.
As part of her efforts to popularise classical Indian dance, she has collaborated with a blind orchestra, performed dance therapy with cancer patients, and has choreographed performances based on stories written by women in jail as well as others that highlight the issue of domestic violence.
During the
Covid-19 pandemic
Arunima started "Dance Karona", offering online lessons in classical Indian dance, yoga, and fitness, with students taking part from as far afield as Poland, Brazil and the United Arab Emirates. She has been honoured for her contribution to the art form by OneDance UK, Britain's national dance body, and took part in its mentoring programme.
Her dance school has also been recognised as one of the top 1,500 institutions in Britain making significant contributions to the country's arts and culture.
Hyderabad-based Kuchipudi performer Deepika Reddy said it was a moment of great pride to see that Arunima was going to perform at the British monarch's Platinum Jubilee celebrations.
"I am elated and proud," she said. "It's a great feeling that our rich Indian culture is being showcased on this momentous occasion."