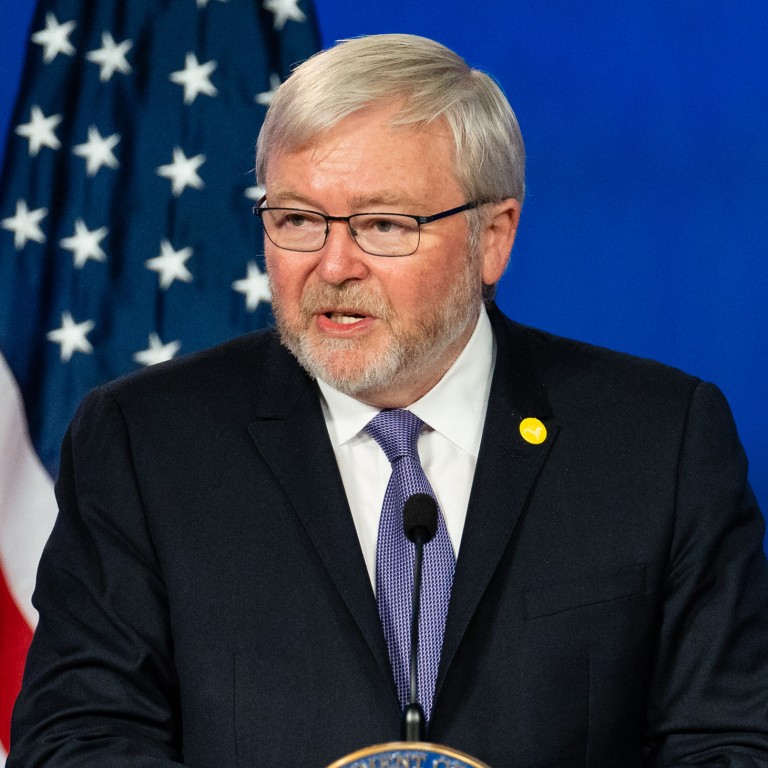 China-Australia relations: ex-Australian PM Kevin Rudd tells West to offer alternatives to Pacific islands, not 'lectures' about their ties with Beijing
Some Western nations have criticised the Solomon Islands-China pact, claiming the move will lead to Beijing bolstering its military presence in the region
Kevin Rudd said the West must offer better and more development-friendly proposals to Pacific Island nations, rather than a 'stern moral lecture'
Western powers should avoid delivering "stern moral lectures" to
Pacific island states
about their deepening ties with
China
and instead offer alternative development proposals, the former Australian prime minister
Kevin Rudd
has said.
The comments by Rudd, the ex-leader of the Australian Labor Party that swept to power in last weekend's election, comes amid duelling visits by the new Australian foreign minister Penny Wong and her Chinese counterpart Wang Yi to the Pacific region this week.
The visits follow the
Solomon Islands
' recent decision to sign a security pact with China, a move the West believes is a precursor to Beijing bolstering its military presence in the region. China has denied having any such motivations.
"The critical thing for the island states is to ensure that their basic national interests are being properly attended to by the large powers around the Pacific, Rudd said in a dialogue session at Nikkei's Future of Asia conference.
He said these micronations – with "micro-budgets" crucially required development assistance, policy arrangements to protect their extensive fisheries resources and protection of their territorial integrity as they come under threat from rising sea levels.
What was required was regular face-to-face diplomacy from senior Australian,
New Zealand
and American officials, he said.
The way forward was "not to issue public declarations condemning any of these countries for beginning to sign agreements with China", Rudd said.
"These are sovereign states, they're entitled to do what they wish to do. The challenge for Australia and other partners in the region is to offer different, better and more development-friendly proposals for consideration embraced by these governments rather than delivering them a stern moral lecture," he said. "The latter is more likely to have an averse reaction."
On the likely Asia policy of the new government of Prime Minister
Anthony Albanese
, who served as Rudd's No 2 during one of his two terms in power, the former leader said the administration had to deliver concrete policy proposals.
"I think the key challenge for
Australia
is to respond to the legitimate development needs and climate action needs of both
Southeast Asia
and the South Pacific rather than waving some strategic wand over the top and pretending it will be all right in the morning."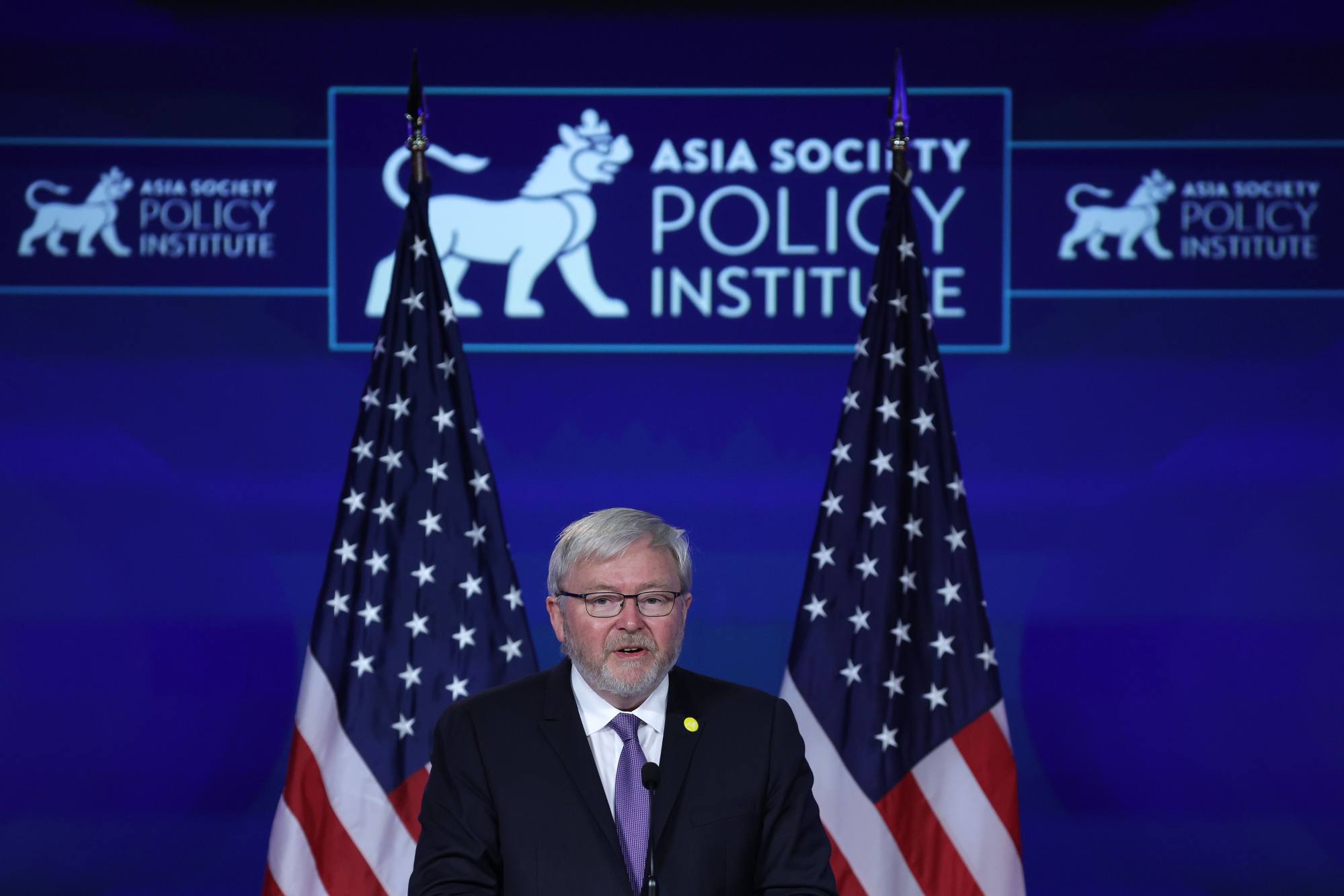 Rudd was speaking remotely from Washington on the second day of the high-profile conference, which also featured speeches by the prime ministers of
Japan
,
Thailand
,
Malaysia
and
Singapore
.
In a panel session earlier on Friday, the former Singaporean ambassador to the United Nations
Bilahari Kausikan
, US foreign policy scholar Bonnie Glaser, and Peking University's professor of International Studies Jia Qingguo discussed
US-China ties
in the aftermath of
Russia's invasion of Ukraine
, and Beijing's decision to remain neutral over the conflict.
Bilahari suggested recent events, including the international community's reaction to the Russian invasion, indicated that the "global correlation of forces" was moving in the direction of the West "and China cannot be very happy about it".
The conflict has "coalesced the West, coalesced Europe, it has given new energy to the Quad [group of nations]," he said.
Responding, Jia said it was important to note that the West "has a lot of problems mostly not caused by others, but by themselves at home". He referenced America's inability to forge a multi-trade trade pact with Asia – choosing instead to launch a looser
Indo-Pacific Economic Framework
– due to domestic political reasons.
He suggested that the US was seeking an "ideological" international order, while Beijing was seeking a "secular" order that was based on "national sovereignty and territorial integrity".