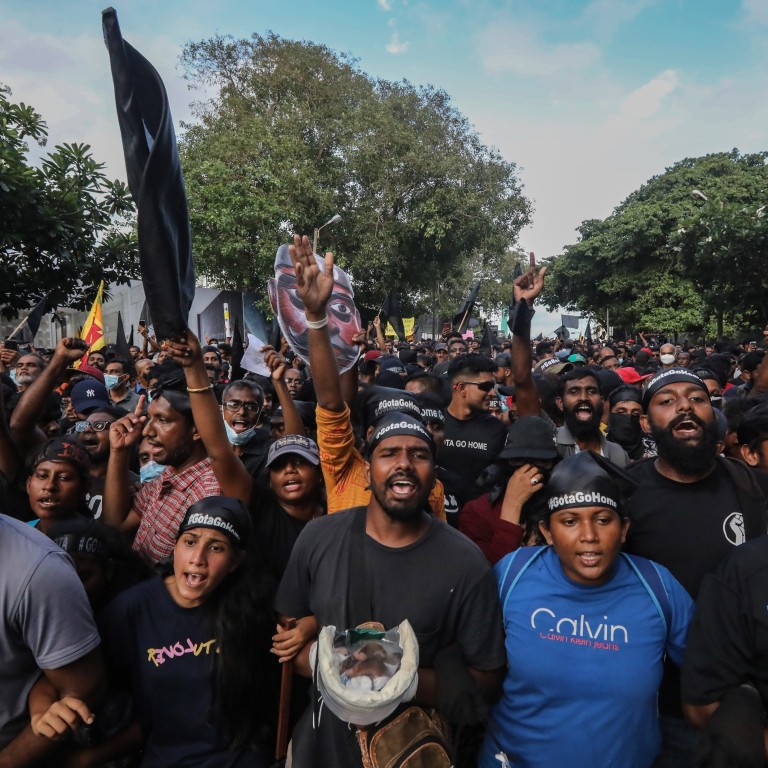 China, Sri Lanka's 'all-weather friend', is now displaying low-key approach to island's economic meltdown – which could upend IMF debt discussions
Sri Lanka's prime minister Ranil Wickremesinghe is hoping China, India and other creditors will help his bankrupt nation keep going until an IMF bailout
But Beijing's immediate cash outlay will not stretch far; Wickremesinghe expects to meet China's ambassador in the coming days, for more clarity
Sri Lanka's Prime Minister Ranil Wickremesinghe has said he is expecting China, along with India and other creditor nations, to help keep the island's bankrupt economy afloat until the government can clinch an International Monetary Fund (IMF) bailout and tackle its huge foreign debt.
So far, though, China, hitherto considered an "all-weather friend" by Sri Lanka – which belongs to its flagship Belt and Road Initiative – has displayed a low-key approach to the island's economic meltdown that has triggered mass protests over widespread food, fuel and other shortages, 10-hour power cuts and soaring inflation.
China has offered to lend a "few hundred million dollars" for essential imports and early-stage talks are under way for more loans, Wickremesinghe, who has assumed the crucial finance job in his shaky unity government, told The Financial Times late last week.
But China's immediate cash outlay will not go far as
Sri Lanka
needs US$500 million in foreign exchange each month to cover basic imports, according to the central bank, and foreign exchange reserves are "running on fumes" at near zero, a government official said.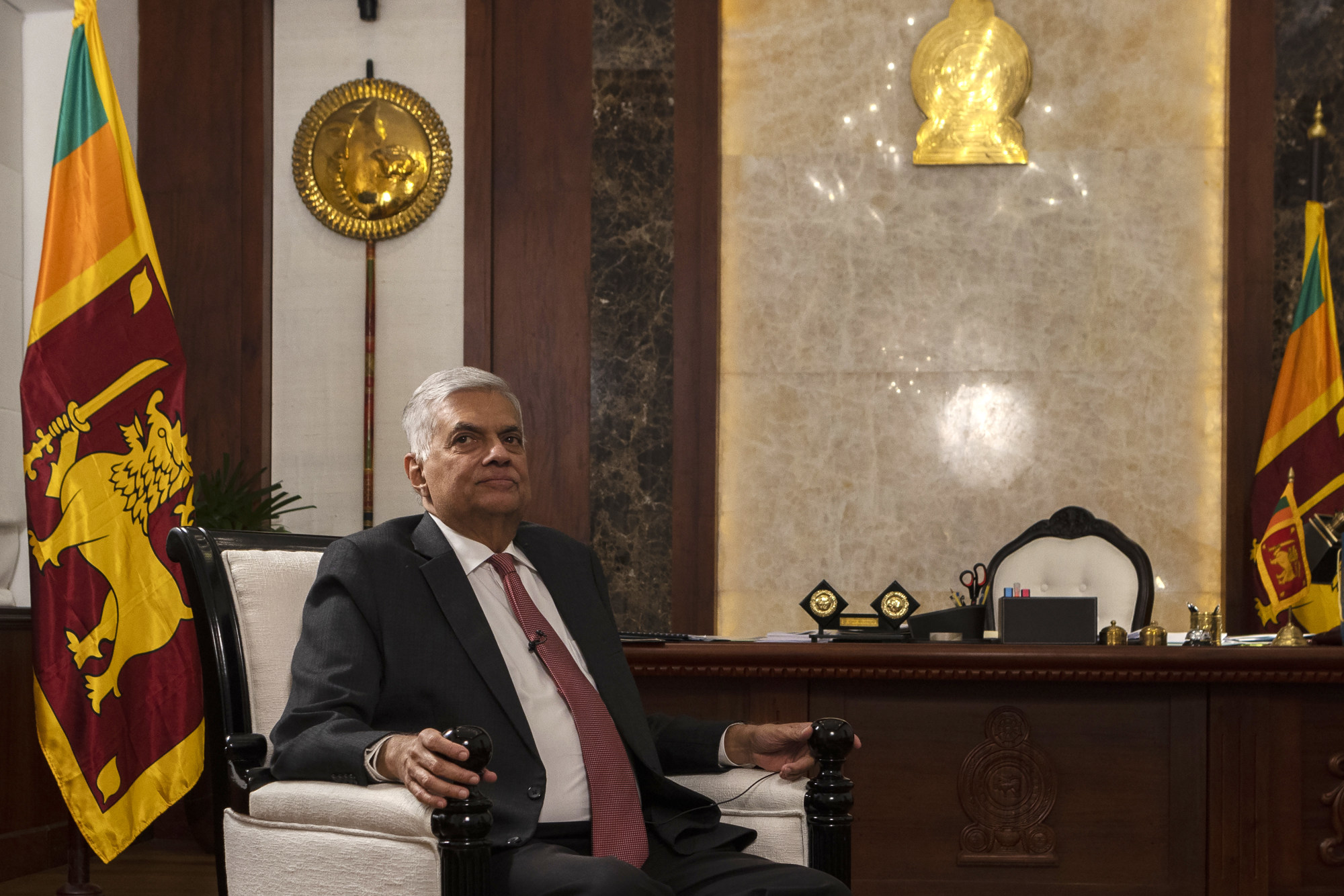 Wickremesinghe expects to meet China's ambassador in the coming days and get more clarity on what Beijing is offering. He said it is still unknown whether China will accept Colombo's plan to treat all creditors equally as it seeks to fast-track talks with the IMF for around US$4 billion in help for this year.
This, economists say, is where Colombo's turnaround efforts could come unstuck.
The IMF reported good progress late on Thursday in talks with Colombo to identify needed reforms such as higher taxes and interest rates and hefty spending cuts to stabilise the economy. But it stressed a rescue would need assurances Colombo had found a way to repay its multitude of creditors sustainably.
Wickremesinghe has ambitiously declared he hopes to seal an IMF deal by mid-June. But if China objects to debt cuts, that could upend the IMF discussions as it might spur other creditors to hold out for more money. The IMF normally wants a borrower to strike an agreement with all lenders before extending help.
"The experience of other countries in Africa is that China is prepared to play hardball in (debt) negotiations," said Capital Markets economist Gareth Leather.
China has a long preference for extending loan maturities and offering new loans over taking restructuring haircuts.
The longer the negotiations drag on, the more the possibility of "time-consuming battles in the courts" and a "disorderly default", Leather said. That could bring the economy to a virtual standstill and threaten the banking system.
Government debt in Sri Lanka is equal to more than 100 per cent of its GDP. On past form, this chimes with recovery rates of only 50 per cent, Leather said. "There's a kind of naivety in China thinking it should qualify for special rules compared to others," he said.
Beijing has criticised Colombo for seeking IMF aid, although it has pledged to play a "positive role" in the process. China's loans total US$3.5 billion, according to Sri Lanka's central bank, a figure that does not include Beijing's believed extensive lending to state-owned firms.
Aside from the immediate financial aid, an IMF fiscal consolidation programme's value is that it offers borrowers credibility that can unlock other financing sources.
Now, however, China has its own preoccupations as it tackles a pandemic resurgence and a slowing economy due to Covid-19 lockdowns. Also, a watershed moment is nearing for
President Xi Jinping
: the 20th Communist Party congress scheduled for November that must agree to a third term for him.
"Given all the complications the Chinese leadership are looking at now, they don't have any short-term desire to get involved in an overseas help plan for Sri Lanka," said Chong Ja Ian, an associate professor of political science at the National University of Singapore.
"In the lead-up to the conference, nobody wants to look like they've made a big mistake. There's a lot of risk aversion among the Chinese leadership," Chong added.
"Significantly, China's appetite for lending appears to be waning as efforts to boost flagging rates of domestic growth are causing it to turn inward," said Carmen Altenkirch, emerging markets sovereign analyst at Aviva Investors.
Sri Lanka, which had its first foreign loan default in May after skipping interest payments on two sovereign bonds, must settle US$7 billion in foreign debt repayments this year. Its total debt is more than US$50 billion, half owned by private bond investors and the rest held by multilateral lenders and countries such as India, China and Japan.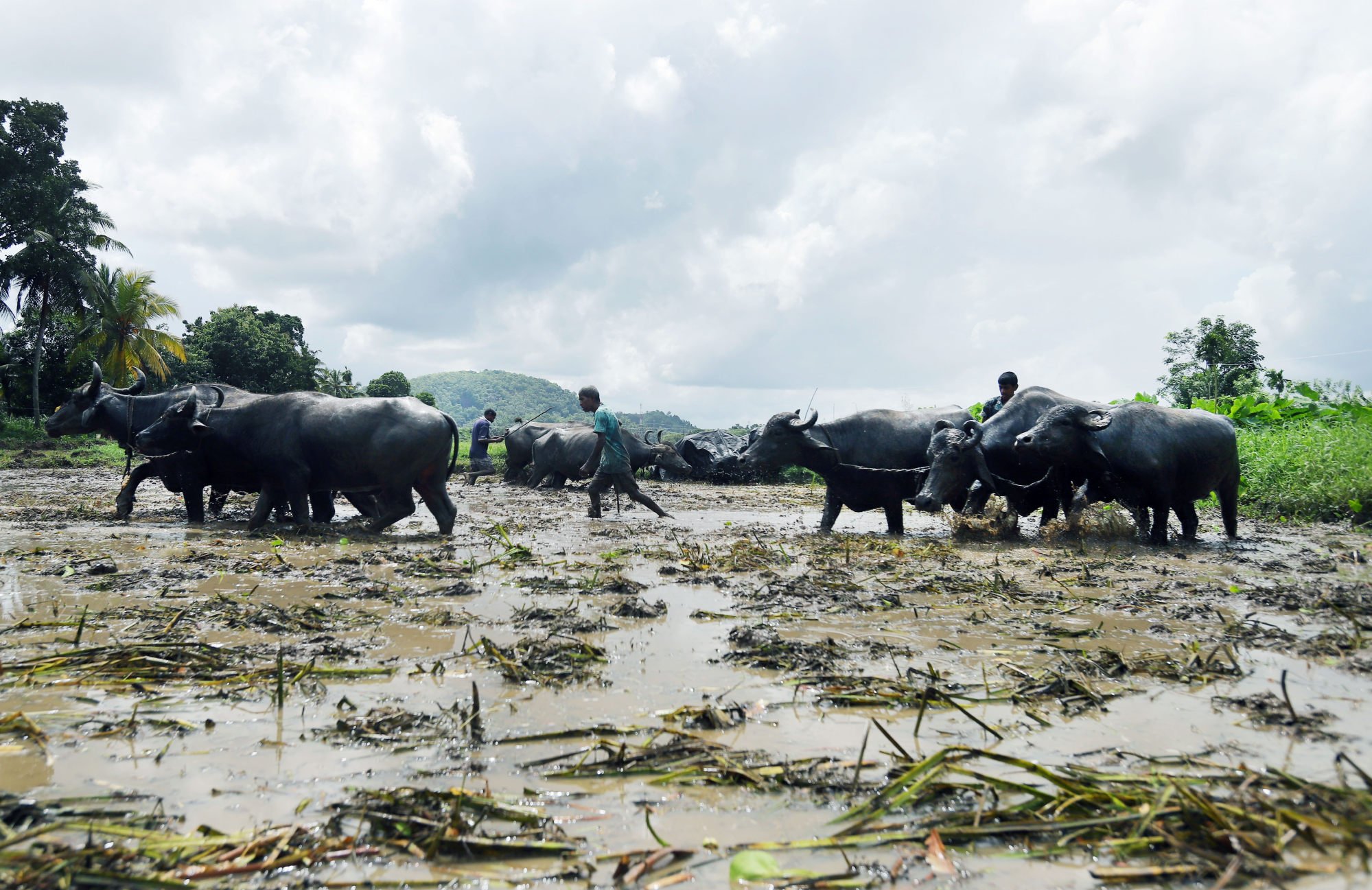 Sri Lanka's next big test is in July, when a US$1-billion bond will mature.
India, meanwhile, has seized the moment to be a "first responder". It is pushing back against rival Beijing's growing influence with help to Sri Lanka which it has always considered to be in its strategic backyard.
In fact, India has been a main provider of import credit over the past few months and Sri Lanka recently indicated it would lean on India for more bridging aid.
India has given credit lines, debt swaps and other aid worth US$3.5 billion to the one-time South Asian economic star. Under the autocratic Rajapaksa political clan, the island was undone by crank populist theories: profligate borrowing, sweeping tax cuts, copious money-printing, white-elephant projects, and, most recently, an overnight switch to organic farming (since reversed) that shrivelled the vital tea crop and caused harvests to fail.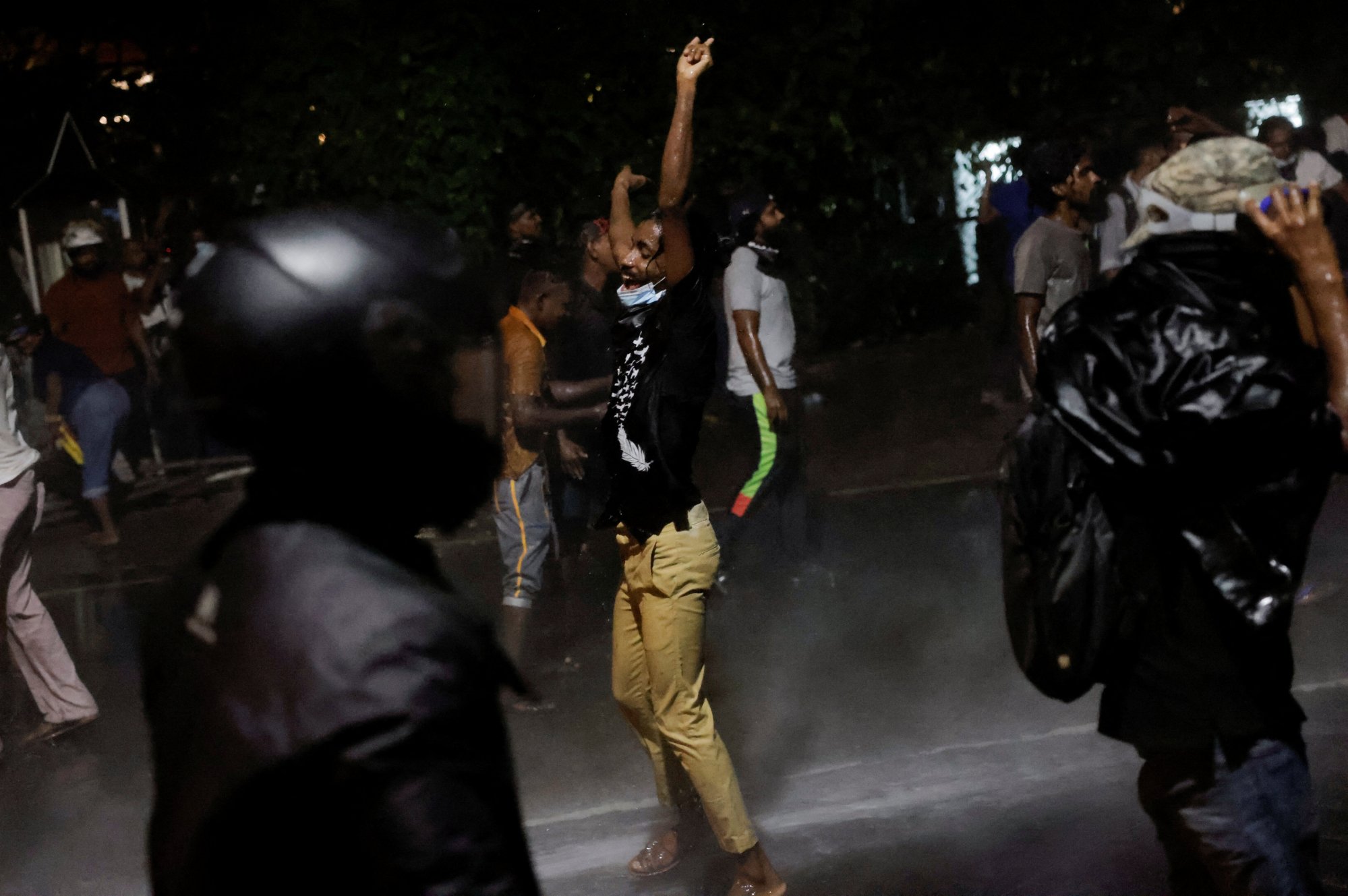 The only thing the Rajapaksas cannot be blamed for is the pandemic that devastated the foreign-exchange spinning tourism industry. But, to many Sri Lankans' outrage, President Gotabaya Rajapaksa is still clinging to power which makes some commentators doubt the new government can hold together long enough to resolve the debt woes.
Late on Sunday, Ranil unveiled sweeping political
reforms
that included the curtailment of the powers of the president and the strengthening of parliament.
He also called on the country's protesting youth to be part of governance, inviting them to appoint representatives to 15 committees to be set up to solve the country's economic and political crisis.
How China responds to Sri Lanka's debt problems could provide important pointers about Beijing's potential stance in other cases where it is a creditor to poorer nations.
The China Africa Research Initiative estimates Chinese financiers have committed US$153 billion to African public-sector borrowers over a 20-year lending spree.
"Perhaps of most concern to Beijing, a high degree of concentration has left its lenders heavily overexposed to several of the world's more heavily indebted nations," said Altenkirch.
In one potentially encouraging sign for Sri Lanka, Beijing has just agreed to co-chair a creditors' panel to renegotiate Zambia's US$17.3-billion external debt, of which China holds 30 per cent. China's key role is seen as jump-starting debt restructuring talks for Zambia to receive a US$1.4-billion IMF package premised on "equal burden-sharing."
Political turmoil over Sri Lanka's shortages and the continued presence of Rajapaksa in government could also derail IMF talks.
Until the government can sort out the mess, Wickremesinghe can only warn the island's 22-million people that the next few months "will be the hardest of our lives", involving more "extreme austerity" ahead with inflation seen topping 40 per cent and food shortages worsening due to failed crops.
Wickremesinghe is planning an interim budget within weeks to slash unnecessary public spending in line with IMF wishes.
Worrying economists, though, is the fact that he is reviving the government's discredited practice of printing money. He plans to print a whopping US$2.7 billion worth of rupees to cover bloated public-sector salaries.
"Printing money rarely ends well, and is likely to lead to much higher inflation. It's something the IMF will be very against," said Leather.
Additional reporting by Associated Press