Japan
Get more with myNEWS
A personalised news feed of stories that matter to you
Learn more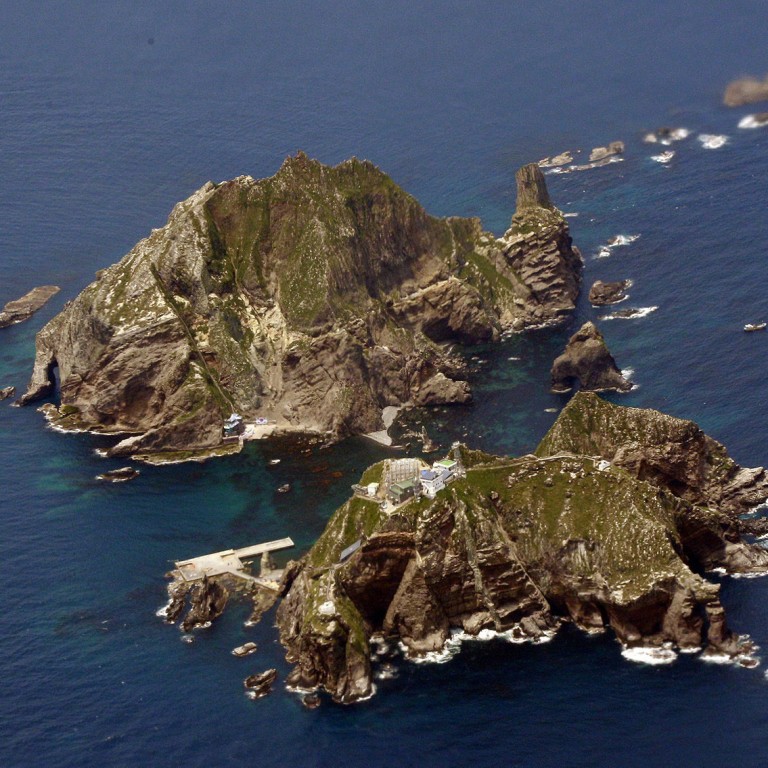 How a marine survey in disputed waters is affecting South Korea's long turbulent ties with Japan
Tokyo lodged official protests after a South Korean survey vessel was detected in waters near the islets known as Dokdo by Seoul, and Takeshima in Japan
Complicated relations stem from differing views on Imperial Japan's treatment of colonial Korea, and the abuse of World War II comfort women from Korea
Just weeks into the new administration of President
Yoon Suk-yeol
and after strong indications that South Korea's relations with
Japan
were on the mend, the long-running and apparently intractable issue of sovereignty over remote islands between the nations has once again reared its head.
Japan lodged official protests through diplomatic channels on Monday and again on Tuesday after a South Korean survey vessel was detected in waters close to the rocky islets known in
South Korea
as Dokdo, and called Takeshima in Japan. Seoul presently controls the island and a police unit is permanently stationed on the islands, which are 87km from the Korean island of Ulleungdo and 156km from Japan's Oki island.
Tokyo, however, insists the territory is Japanese and therefore the vessel was illegally operating within Japan's exclusive economic zone.
On Monday, Chief Cabinet Secretary Hirokazu Matsuno reiterated Japan's long-standing position on the dispute, saying, "The Takeshima islets are obviously part of Japan's inherent territory and the series of South Korean actions is unacceptable."
According to the Japanese side, the Hae Yang 2000 surveying vessel was conducting inspections some 90km north of the islands. The ship is operated by the state-run Korean Hydrographic and Oceanographic Agency.
South Korea responded by stating it cannot accept the Japanese complaint as the survey was a "legitimate act" carried out in accordance with domestic and international law.
Under the previous
Moon Jae-in
administration in Seoul, relations with Tokyo plummeted to new lows, primarily as a result of differing interpretations of the two nations' shared and often unpleasant history. As well as the dispute over Dokdo, the two governments clashed over the fund set up to compensate former "comfort women" forced to serve in Japanese military brothels during the years of colonial control of the peninsula, as well as redress for Koreans who worked for Japanese companies during the same period.
The two countries even disagree strongly on the name of the body of water that separates them; Seoul wants it to be known as the East Sea, but Tokyo insists on the Sea of Japan.
With Yoon coming to power in early May, there had been clear signs he was willing to at least sideline some of the issues, but the surveying vessel may have set the improving relationship back once more.
"I believe that the plan to carry out the survey was organised some time ago, certainly before Yoon came to power, so it is possible that he was not even aware that it was going to happen," said Toshimitsu Shigemura, a professor of politics and international relations at Tokyo's Waseda University.
"Even if that was the case, it puts both sides in a difficult position and it could be damaging," he said. "The Japanese side wants the Koreans not to do anything that is going to provoke negative feelings on both sides as they do not want to go back to the strongly worded editorials or the consumer boycotts.
"Japan just wants things to be calm," he said. "On the other hand, Yoon cannot suddenly end the survey because it will look to the Korean media and public as if he is giving in to Japanese pressure on the issue. That would be very serious to his support rate and the last thing that he needs so early into his presidency is the loss of public support."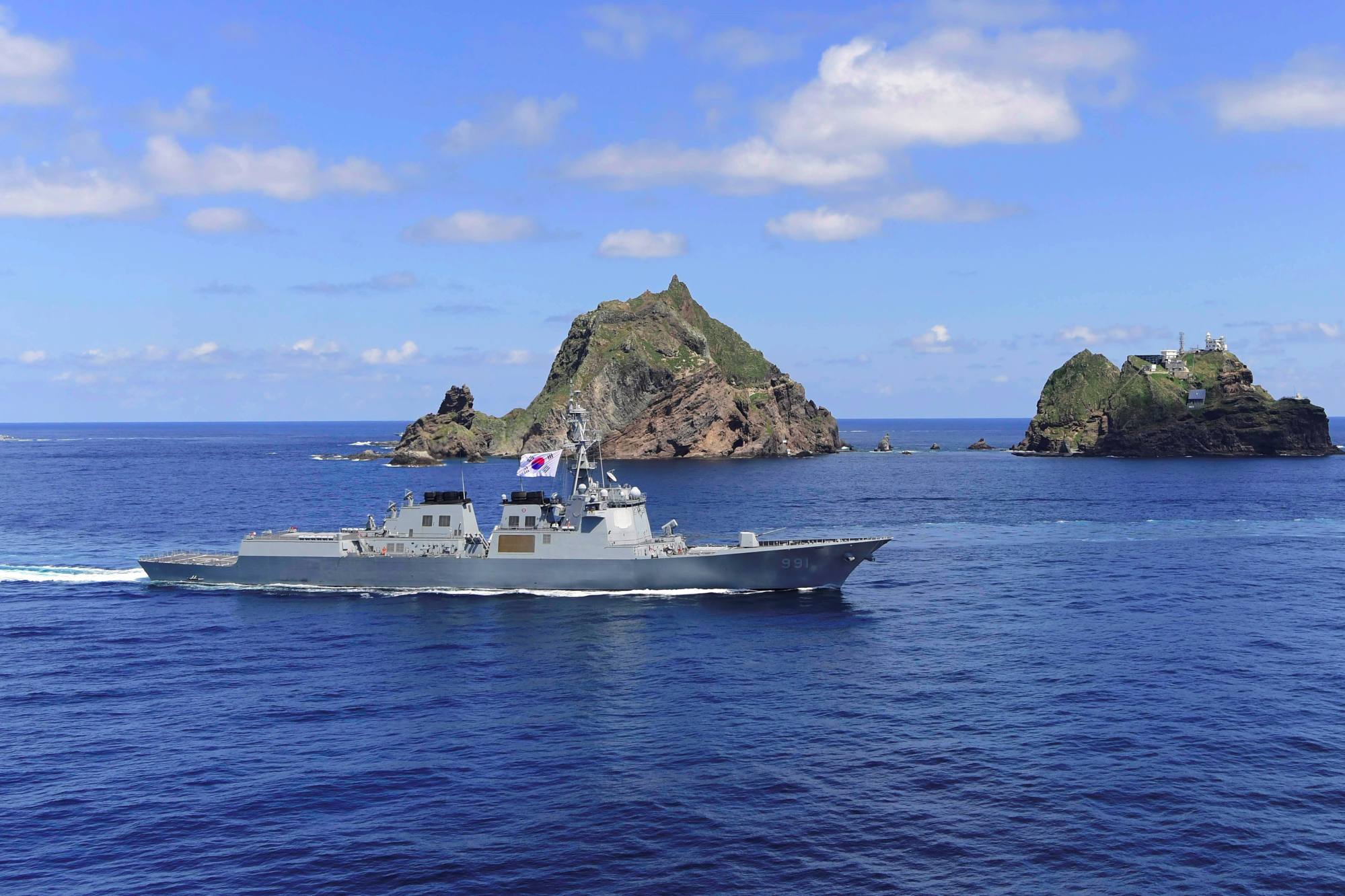 Shigemura anticipates that now both sides have once again stated their positions on the issue, Tokyo and Seoul will try to de-escalate the situation by avoiding further potential confrontations.
James Brown, an associate professor of international relations at the Tokyo campus of Temple University, agrees that Yoon will be desperate not to antagonise a public that can be quick to anger if it feels its government is not standing up to Japan, but Prime Minister
Fumio Kishida
has domestic considerations as well.
"They are in quite similar situations in some ways," he said. "The levels of hostility towards South Korea are quite high in Japan as well and Kishida is the leader of a conservative party that will insist on taking a strong line."
Kishida will also be acutely aware that he is facing an election for the Upper House of the Diet in a matter of weeks, Brown said.
"I think the Japanese government is going to play this very carefully," he said. "Their approach on every issue at the moment seems to be an excess of caution and trying not to put a foot wrong, not to make an unforced error."
The tactic would appear to be a reaction that is sufficiently strong for domestic consumption, but not too strong that it provokes an angry response from Seoul, he said.
The incident also comes soon after
US
President
Joe Biden
paid a visit to both
Seoul and Tokyo
for talks that focused heavily on regional security and it is understood that the US has expressed strong hopes to both Yoon and Kishida that they will be able to bury the hatchet in the name of greater economic and military security.
"Biden will have told them that working more closely together is entirely in their own best interests," Brown said. "If they can resolve their differences and work together to oppose threats like those posed by
North Korea
and
China
, then it will make both more secure."
There have been indications the two governments are looking to work through their differences, however, with government sources in Tokyo suggesting Japan is trying to arrange a meeting of foreign ministers. If the dialogue does go ahead, it will be the first face-to-face ministerial talks between the two nations since November 2019.