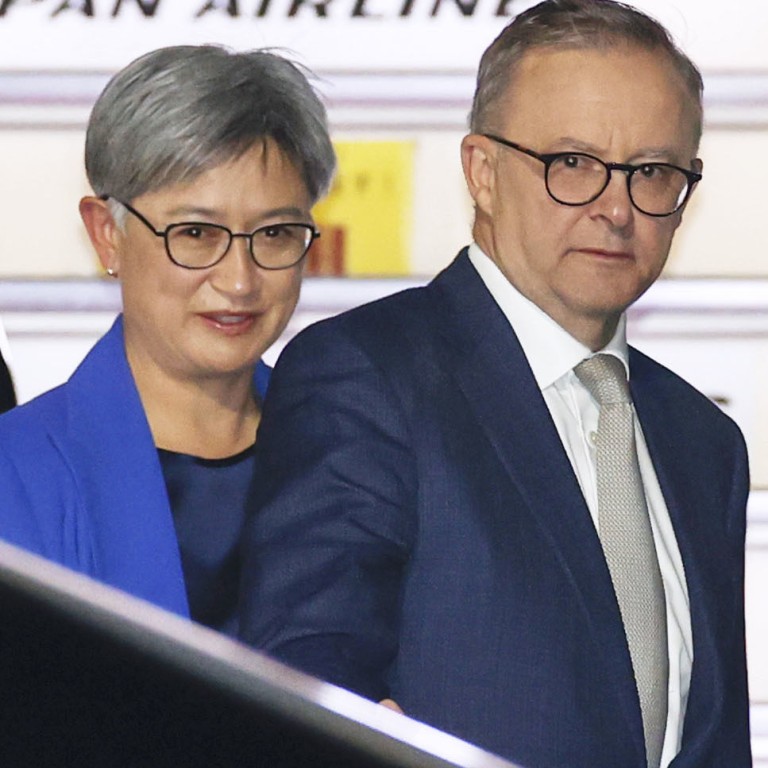 China-Australia relations: Canberra's new top diplomat Penny Wong part of 'damage control' mission to woo Pacific nations and fix harm caused by Scott Morrison
Diplomacy stepped up under new leader Anthony Albanese in bid to stop 'ignoring' and 'disrespecting' and also counter China's influence in region
Experts say Australia is trying to improve ties undermined by former PM; they also say rejection by 10 Pacific nations of a Chinese security deal shows a blatant refusal to be part of 'Beijing's broader international agenda'
Australia's move in recent days to step up diplomacy in the Pacific, in response to China's increasing engagement in the region, is a sign that Canberra is undertaking "damage control" and repairing the rift between Australia and the region, analysts said.
However, the rejection by the 10 Pacific nations of the wide-ranging Chinese security deal on Monday indicates these countries did not want to be part of Beijing's broader international agenda, experts said.
Noting that the rejection also sent the message that China had not taken the needs and concerns of these countries into consideration, analysts also said that diplomatic pressure from Australia or the United States did not appear to have much to do with the decision taken by the Pacific states.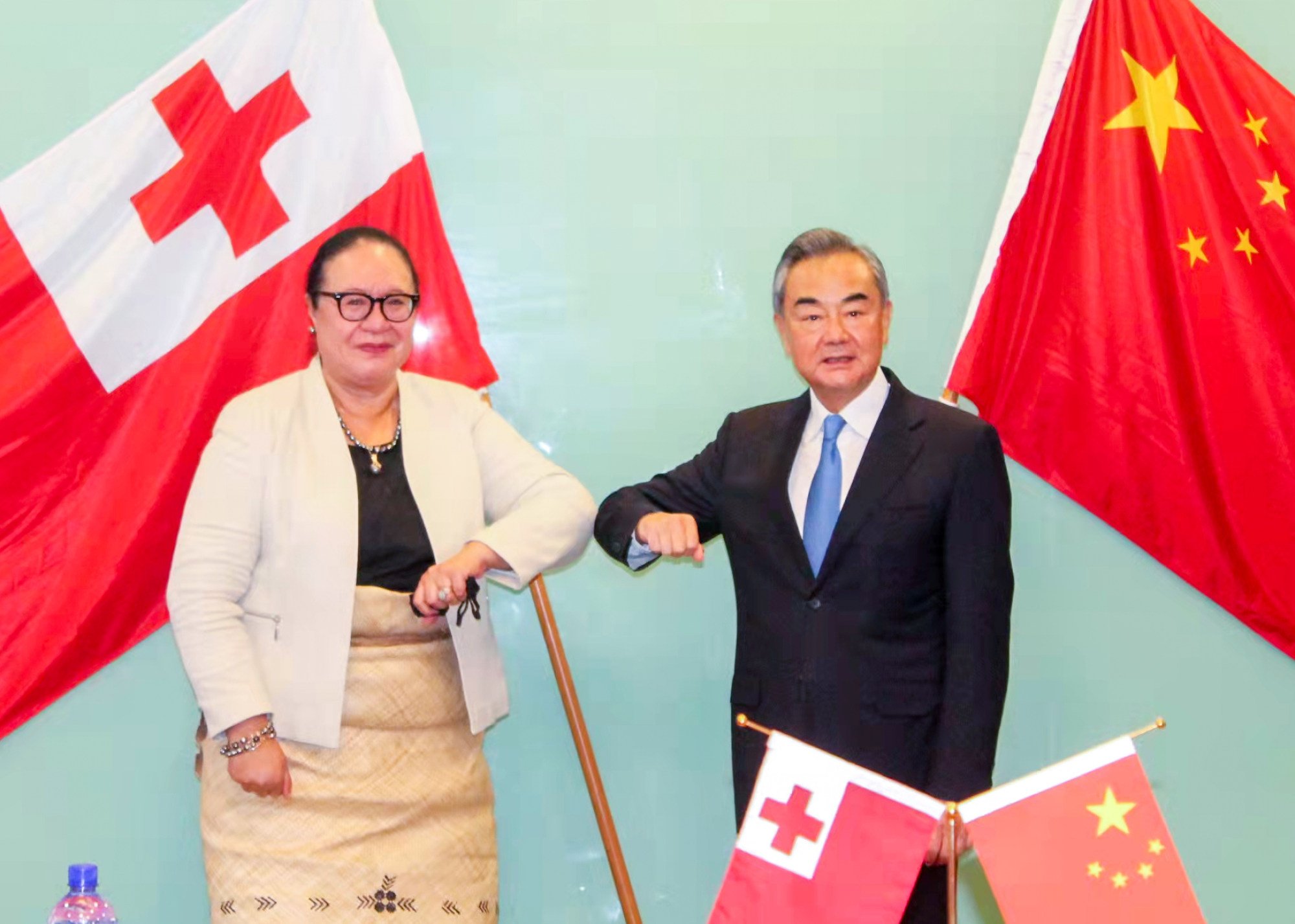 There, Wong told Pacific nations that amid growing uncertainty, Canberra still wants to be a partner of choice for the region and said the area's security should be determined by itself.
"We are a partner who can be trusted and reliable, and historically we have been," Wong said, adding that Canberra would listen to the Pacific nations while acknowledging that they had been "ignored" and "disrespected" in the past.
Marc Lanteigne, associate professor at the University of Tromsø in Norway, said that to say that the new Australian government has "a great deal of damage control to address in the country's Pacific policies would be a serious understatement".
Over the last decade, and especially during the previous Scott Morrison administration (2018-2022), many Pacific governments felt Canberra was taking the region for granted and had failed to address its economic and environmental challenges, Lanteigne said.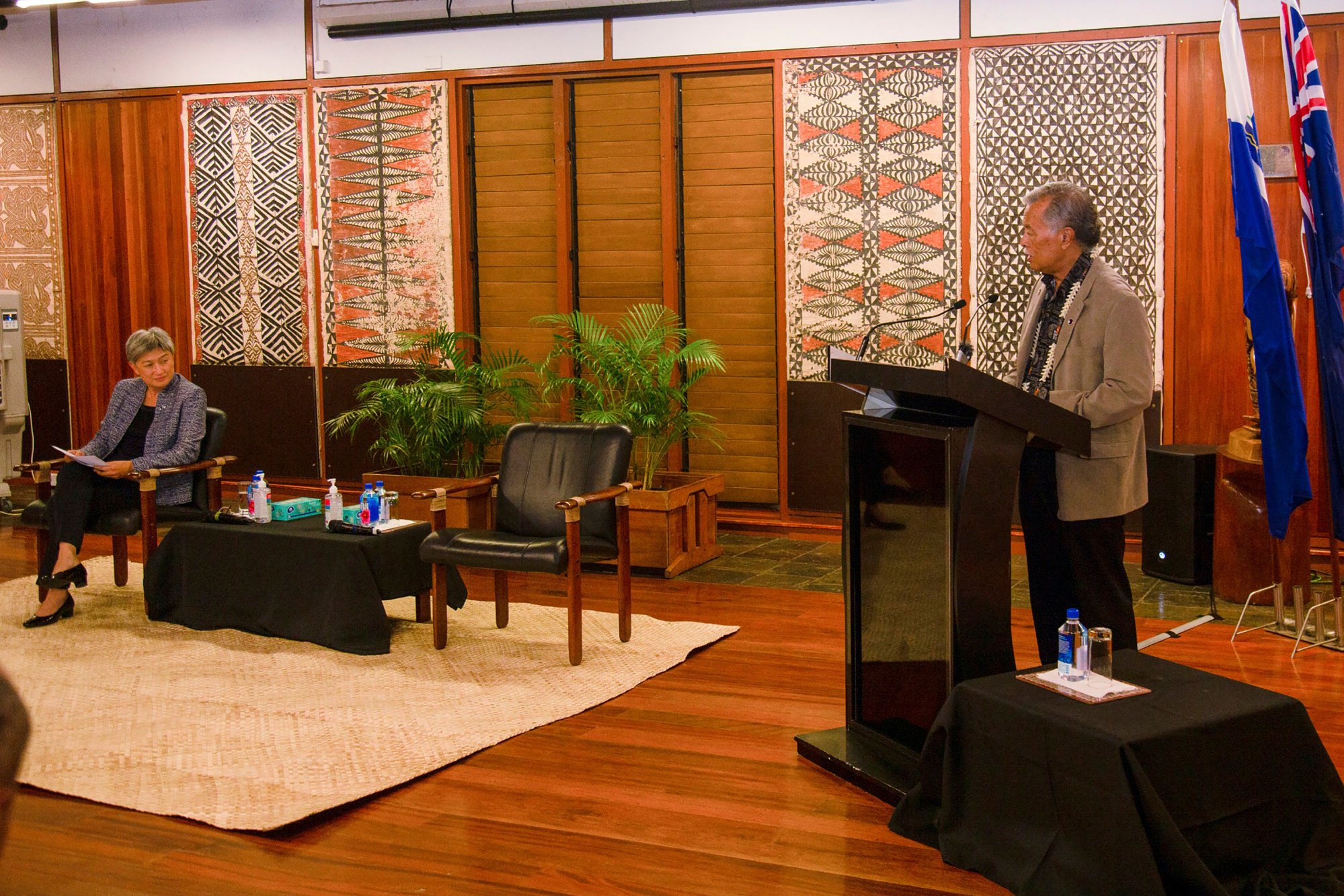 Adding that the region saw
climate change
"as a far more pressing security threat than great power competition", Lanteigne said the good news is that the new Anthony Albanese government is ready to take the climate emergency far more seriously.
Most Pacific island states are low-lying and deeply vulnerable to sea-level rises caused by climate change.
"The next steps will be crucial as the Albanese government will need to dispel any impression that Australia is only re-engaging the region as a direct response to China's recent regional initiatives," Lanteigne added.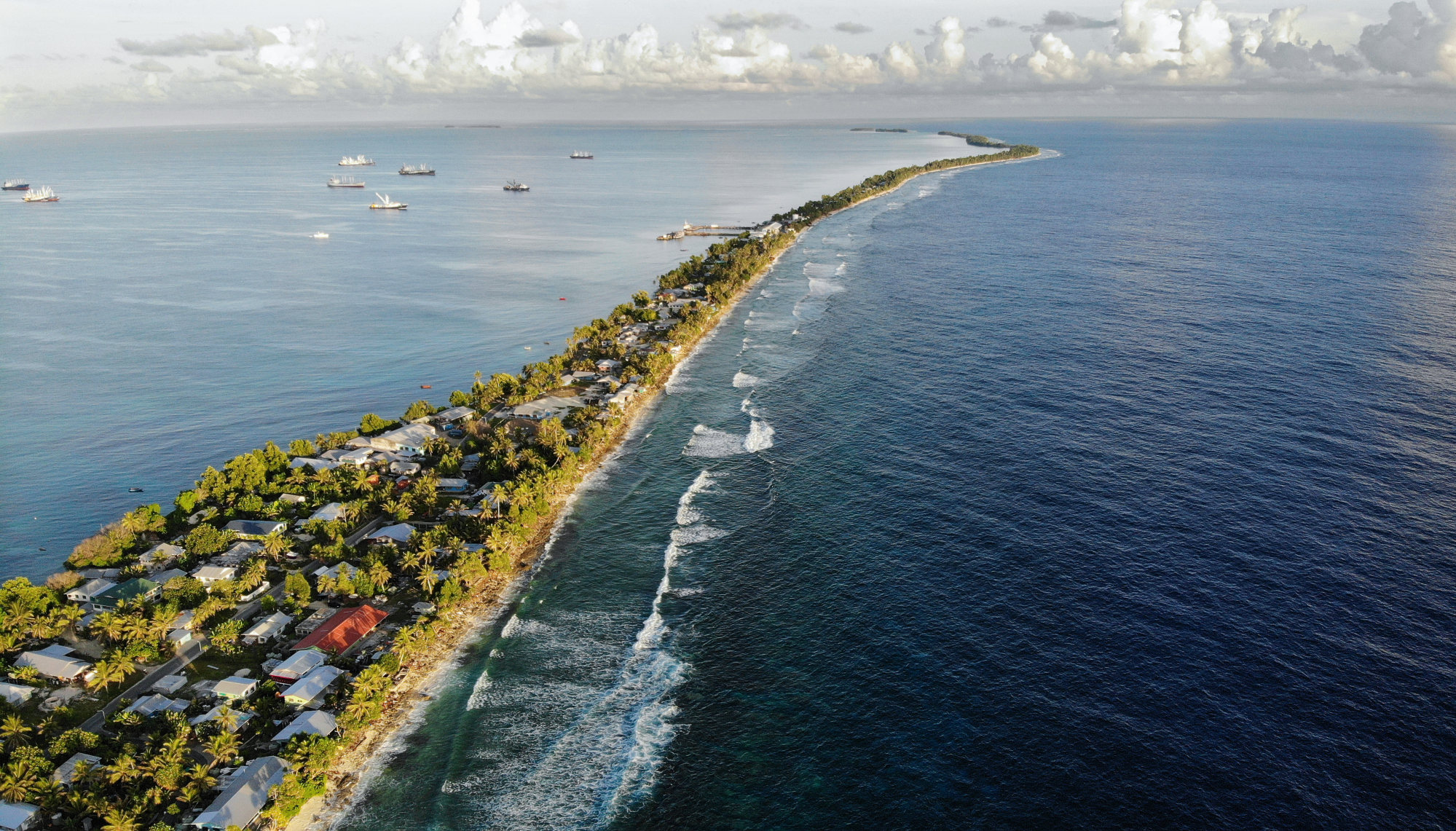 Cleo Paskal, a senior fellow at the Foundation for Defense of Democracies in Washington, said that while Australia had the will to engage, a "root and branch" reassessment of how to do so would be needed.
Paskal noted that Wong made her speech last week about "listening" to the region at the Pacific Island Forum, an organisation which its five Micronesian member countries – Palau, Federated States of Micronesia, Nauru, Marshall Islands and Kiribati – pulled out of last year over the selection of a new secretary general. A Polynesian candidate had been chosen, disrupting a long-standing convention that had meant it was Micronesia's turn to provide the leader.
"By choosing that venue (the Forum), Wong is not helping her case about 'listening' to the Micronesian five," Paskal said, adding that there was ongoing pressure to try to get them to rejoin, but without addressing their concerns about being "ignored and disrespected".
However, Alan Tidwell, director of the Center for Australian, New Zealand and Pacific Studies at Georgetown University, said it was an overstatement to say Australia had not paid attention to the region.
"It is true to say that Australia has come up well short on climate change. (In) many other respects Australia has done a fine job," he said, while acknowledging there has been a cut back in overseas funding for the Solomon Islands from Canberra.
Last month, Wong said Australia, under the new Labor government, would increase foreign aid to Pacific island countries and East Timor by A$525 million over four years, as well as doubling Australia's A$12 million in annual funding for aerial surveillance activities under the Pacific Maritime Security Program, which helps the region combat illegal fishing.
Rejecting the Chinese deal
On Monday, foreign ministers of the 10 island states failed to endorse a proposed security cooperation deal with China after a meeting with Chinese Foreign Minister Wang in Fiji.
Before Wang's tour, there were reports that leaked documents showed China hoped the island states would endorse a "Common Development Vision" in which Beijing proposed to strengthen a wide range of cooperation, including "in the fields of traditional and non-traditional security".
The 'Vision' also said Beijing expected to "expand law enforcement cooperation, jointly combat transnational crime and establish a dialogue mechanism on law enforcement capacity and police cooperation".
Tidwell, from Georgetown University, said what China offered was not a negotiation as it did not take into account the island states' sentiments "or even meaningfully embrace their right to negotiate as sovereign countries".
"Micronesia saw (China's) effort for what it was, an attempt at co-opting Pacific Island states in the service of Beijing's broader international agenda," Tidwell said, referring to Micronesia President David Panuelo's letter to fellow Pacific leaders warning that China's agreement seems "attractive" initially but would allow the Asian power to "acquire access and control of our region".
Before Wang's trip, the US had warned the region to be wary of "shadowy, vague deals with little transparency". Australia has done likewise, with foreign minister Wong urging Pacific countries to weigh up the "consequences" of accepting security offers from Beijing.
However, Ed Cavanough, director of policy at The McKell Institute, an Australian public policy think tank, wrote on Twitter that China's deal was rejected because the "Pacific governments didn't want it, not because of Australia's actions".
Michael O'Keefe, a lecturer in international relations at La Trobe University in Melbourne said the agency of Pacific island leaders should not be underestimated.
"They are not innocent pawns in the geopolitical contest, but rather experienced statesmen and women adept at shaping the interest of potential donors to suit their own interests," O'Keefe added.
Lanteigne, from the University of Tromsø in Norway, said the deal's rejection was not a major setback for China as Wang did succeed in reaching bilateral agreements with some Pacific states and underscoring Beijing's role in playing a greater role in regional affairs.
"China was also able to secure regional support for the Pacific wing of the Belt and Road, which will be noted in Canberra and Washington," Lanteigne noted, referring to China's ambitious infrastructural project worldwide aimed at strengthening trade and connectivity.
Samoa, visited by Wang on Saturday, signed a bilateral agreement with China promising the continuation of infrastructural development support. The day before, Kiribati and China signed 10 agreements ranging from cooperating on economic goals to building a bridge.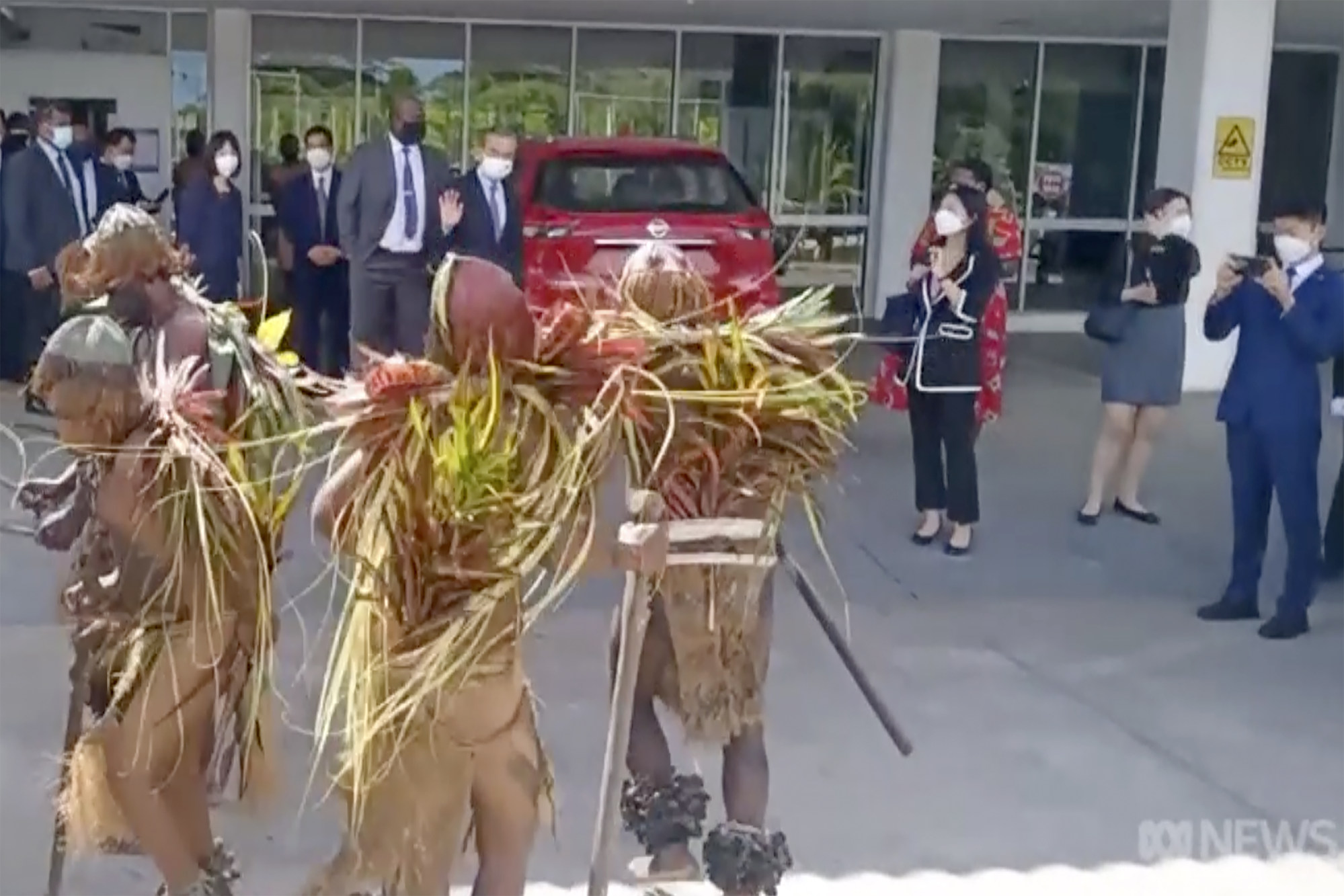 Collin Koh, a research fellow at Singapore's S. Rajaratnam School of International Studies, wrote on Twitter that Beijing would still consider Wang's tour a success as the smaller deals would set up a foundation for China's "mega pact in future".
Paskal, from Washington's Foundation for Defense of Democracies, said the trip was "far from a failure" as Wang also gained valuable intelligence into who was backing China and who was not, and which countries "are compliant enough to break Covid protocols and restrict their own press at his request".
"This is all very useful information as China refines its approach," Paskal added.
During press sessions held by Wang in the region, like those in the Solomon Islands and Fiji, questions by the media were not allowed.
Lanteigne said the region's geography had made Pacific diplomacy a challenge for any external power, and China was anxious to demonstrate that it wished to become a key economic and political partner in the zone.
"Wang's visit has succeeded in being a warning shot to the West that the Pacific cannot be taken for granted and cannot be seen as simply a 'backyard'," Lanteigne noted, a reference to former prime minister Morrison calling the region Australia's "backyard" in 2019.