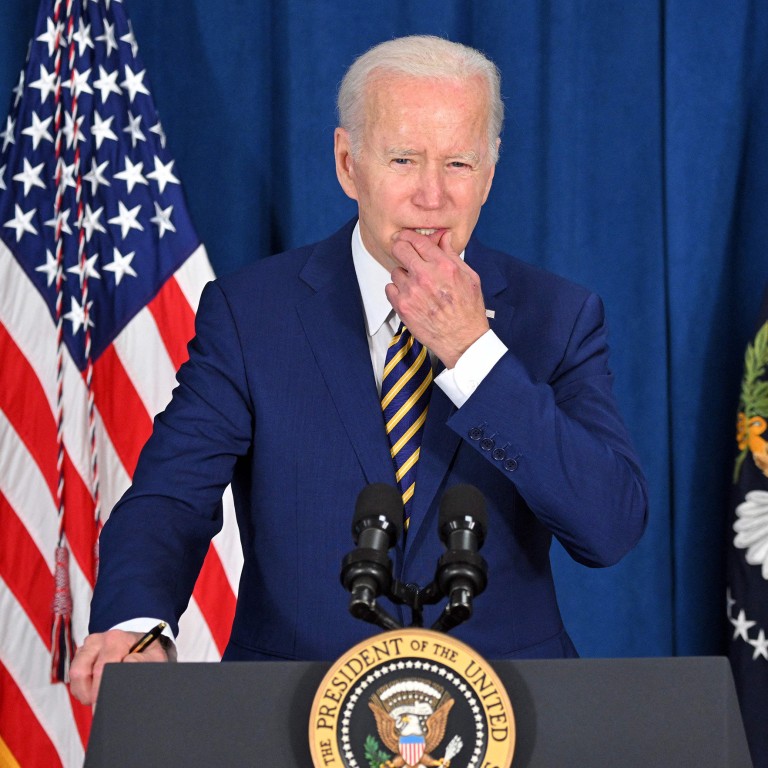 Can Joe Biden convince the US' Middle East allies he still has their back?
Analysts said the US president will use his first-ever trip to the region to secure energy resources and plaster over widening cracks in bilateral ties
He's expected to renew US security commitments and take a 'visible role' in normalising ties between Saudi Arabia and Israel, they said
Joe Biden
's planned Middle East trip next month will see him push to rebuild confidence in Washington's long-standing security-for-energy partnership with its regional allies as he seeks to dispel murmurs of US disengagement, analysts said.
In preparation for the president's first trip to the region since taking office, the White House has sought to highlight the role the US has played in defending Israel and the Gulf Arab states from common rival Iran.
But the US' shift in focus towards containing China, and its indecisive response to drone attacks against
Saudi Arabia
and the
United Arab Emirates
by Iran-allied militias in recent years, has undermined confidence in its security commitments to the region.
Negotiations in Vienna on the Iran nuclear deal have been deadlocked since March, raising the prospect of heightened tensions with Tehran, as the Gulf monarchies' refusal to support the West's isolation campaign against Russia by flooding international markets with oil further spotlighted widening cracks in their relationship with the US.
"The war in Ukraine has led the US to quickly realise that it needs Saudi Arabia and other energy suppliers in the region to provide an alternative to Russia's energy supplies," said Gedaliah Afterman, head of the Asia policy programme at the Abba Eban Institute for International Diplomacy in Israel.
"On the strategic front, the refusal of all US allies in the region to take sides in the war in Ukraine, despite US requests, was a clear signal that Washington is losing ground, allowing for others, including China, to become stronger at its expense."
Biden's trip, which was planned for later this month but has since been postponed to July, is expected to encompass Israel and a summit in Saudi Arabia with the leaders of Egypt, Jordan, Iraq and the Gulf Arab states.
Oil shock
Gulf officials say the West has ignored their repeated calls for increased investment in oil and gas production, arguing that prices are at historic highs because the tightness in international energy markets rendered them vulnerable to shocks emanating from Russia's war in Ukraine.
The prolonged conflict, coupled with the increasingly unlikely prospect of a renewed nuclear deal with Iran, has refocused minds in the West and Middle East on the need to close ranks, analysts said.
Hussein Ibish, senior resident scholar at the Arab Gulf States Institute in Washington, said the US needed partners in the region to help secure energy resources for its major trading partners and the global economy.
"With Iraq in shambles, there are only two possible candidates: Saudi Arabia and Iran," he said. "But Iran is fundamentally a revisionist and destabilising power, and its vision is almost entirely at odds with that of the US."
High-level talks between the US, Israel, the Gulf monarchies, Egypt, Jordan and Iraq in recent months have worked towards building a common long-term political and defence strategy regarding Iran.
In addition, a US-brokered deal for the transfer from Egypt to Saudi Arabia of two strategic islands in the Red Sea is expected to be announced during Biden's trip. Israel reportedly agreed to the deal, and Saudi Arabia in return gave Israeli airlines permission to use its airspace.
The Abba Eban Institute's Afterman said Biden would likely take a "visible role" in normalising ties between Saudi Arabia and Israel, which have never established official diplomatic relations, during his trip.
"Biden will seek to dispel the widespread notion that the US is moving to minimise its footprint in the region," Afterman said. "He will use his visit to try to unfreeze the relationship with Saudi Arabia, likely putting his criticism over its human rights record on the back burner."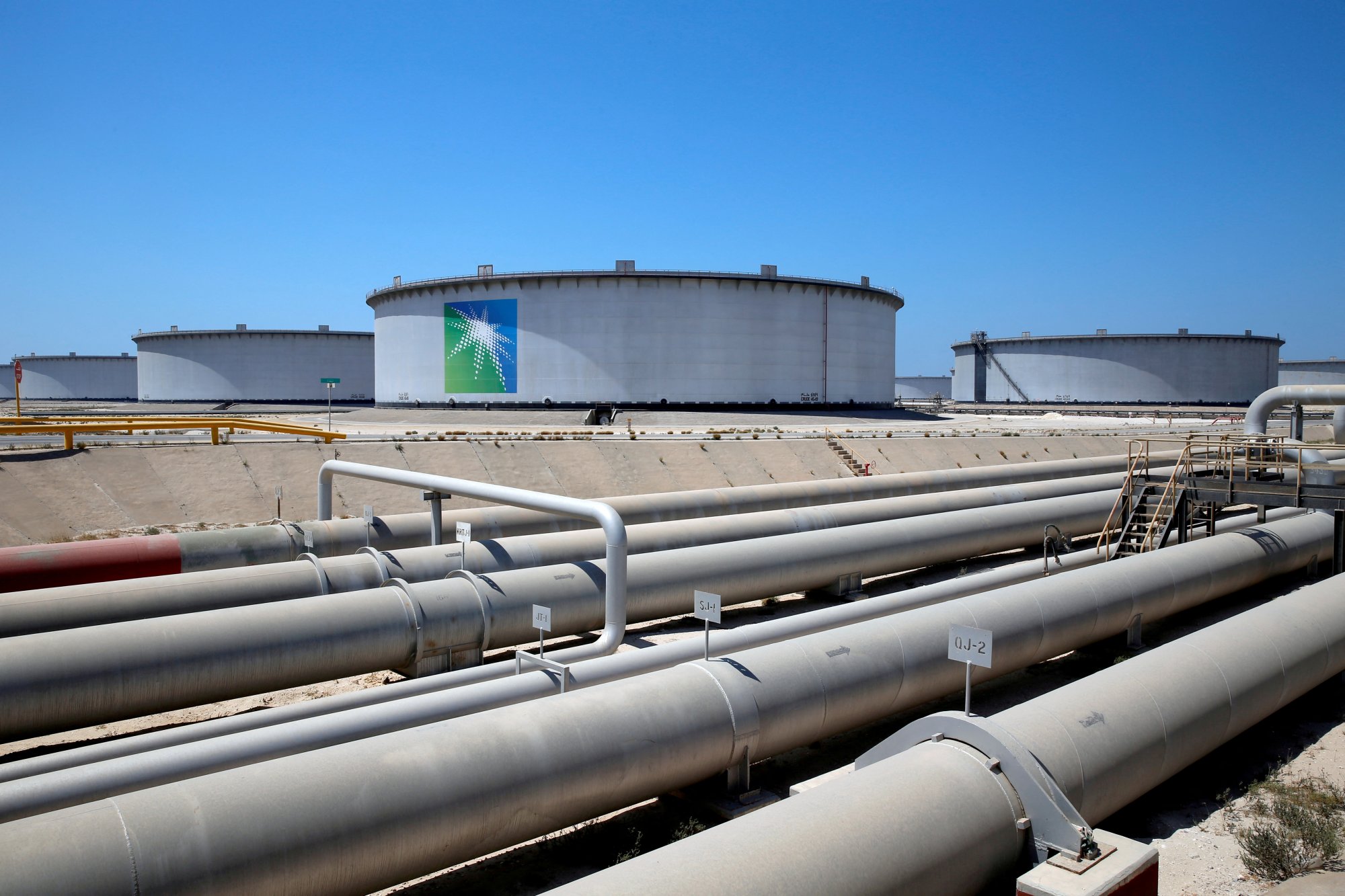 The White House has also thrown its weight behind Riyadh's recent efforts to withdraw from its seven-year involvement in neighbouring Yemen's civil war, with a United Nations-brokered ceasefire between the country's warring factions being extended last week for another two months.
In tandem with security negotiations, the US and Gulf Arab states have also held threadbare discussions on a coordinated energy security investment plan, which seeks to stabilise prices by boosting oil and gas production, and increase investments in renewables.
Biden publicly acknowledged his planned trip to Saudi Arabia on Friday, a day after exporters in Opec+ – an alliance of oil producers that includes Russia – agreed to increase production to offset losses in Russian output amid the war in Ukraine.
The White House subsequently issued a statement thanking Saudi Arabia, in particular, for the move.
Ibish, of the Arab Gulf States Institute, said a certain degree of give and take was needed between Saudi Arabia and the US "on the old formula of energy access for security guarantees".
"Relations must be a two-way street, and the Saudis, along with the UAE, have been looking for updated security guarantees from the US," he said.
"Smaller powers with a lot to lose – and that includes all of the US' main partners in the Middle East – are much better off with that imperfect but aspirational rules-based order than the kind of law of the jungle being implicitly promoted by Russia and China."