Lawrence Wong becomes Singapore's No 2 leader, cementing position as Lee Hsien Loong's successor
Wong, 49, will be one of Singapore's two deputy prime ministers and serve as acting PM when Lee Hsien Loong is away
Despite Wong's promotion, the lack of changes in key portfolios suggests the transition process within the ruling party is "still delayed", an analyst said
Singapore
's Finance Minister Lawrence Wong on Monday was promoted to become one of the country's deputy prime ministers, a widely expected move after the ruling party signalled in April that he would succeed Prime Minister
Lee Hsien Loong
.
Wong's promotion – which takes effect on June 13 – was part of a cabinet reshuffle that involves eight other junior-level officials taking on new roles.
The current deputy prime minister Heng Swee Keat – previously Lee's heir apparent – will retain that title and his portfolio as the country's coordinating minister for economic policies. There were no major changes in key ministries.
Wong, 49, will be the acting prime minister when Lee is away.
Heng previously served as the country's de facto No 2 leader. When he stepped aside as the putative successor to Lee last April, Senior Minister Teo Chee Hean, a veteran in the ruling People's Action Party (PAP), took over that role.
In a Facebook post, Lee said: "The next generation leadership is taking shape. I ask everyone to give your full support to this important transition, to steer Singapore safely out of the pandemic and into a brighter future."
Wong, also writing on Facebook, said he would "do my best and give every ounce of my strength to serve Singapore and Singaporeans".
Political analysts noted the lack of a transition in the key defence and foreign ministries even as the PAP makes preparations for its fourth generation or "4G" leadership to take over from Lee and his contemporaries.
Elvin Ong, an assistant professor of political science at the National University of Singapore (NUS), said there was some expectation among Singaporeans that older ministers would retire and more junior officials would be promoted.
The lack of movement among "full ministers" – apart from Wong's promotion – "suggests that the transition is still delayed," Ong said.
Among the veteran cabinet ministers, Foreign Minister Vivian Balakrishnan, 61, has been in that position since 2015. Defence Minister Ng Eng Hen, 63, has held that portfolio since 2011.
The likes of the current Health Minister Ong Ye Kung and the Education Minister Chan Chun Sing – seen as key members of the 4G team – have previously served as junior ministers in the defence ministry.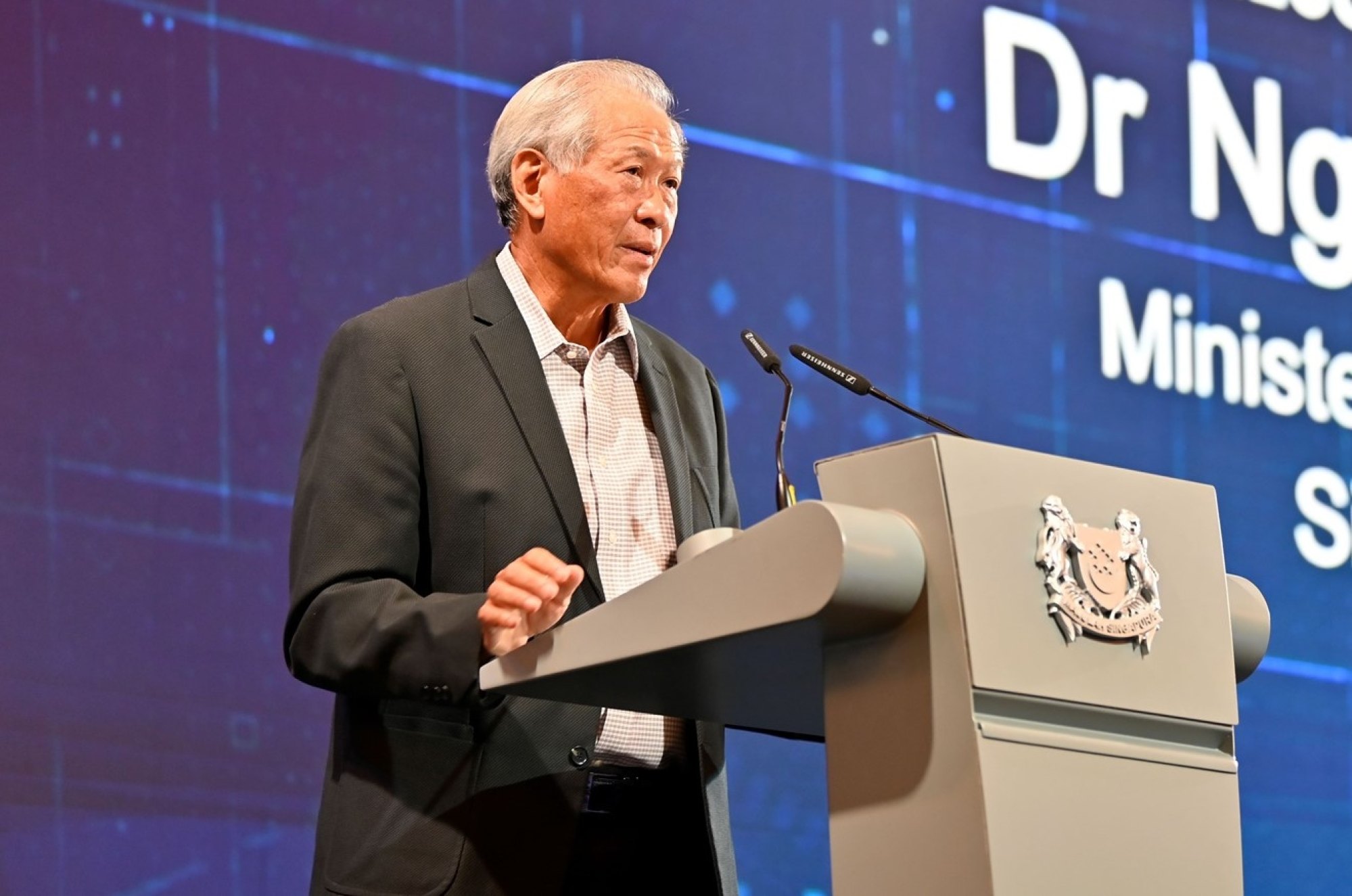 Still, political scientist Chong Ja Ian, also from NUS, said it was unclear who would take over these key portfolios when Wong takes over as prime minister.
With the younger ministers not yet taking on these positions, they could be in a position of having less exposure to foreign policy and security matters when the transition eventually takes place, Chong said.
"That could prove to be a potential challenge going forward, given the increasingly contentious state of the world," he said.
Bilveer Singh, an associate professor of political science at the NUS, said Monday's changes were more of an "interim cabinet reshuffle" to position Wong as the next leader of Singapore.
"The idea is to socialise and prepare Wong as the new leader of the pack, to get cabinet colleagues used to him as the leader, and for the public to get used to the idea of Wong as prime minister-in-waiting," he said.
He added that there would likely be more changes to the cabinet ahead of elections that are due by 2025.
That set of changes was triggered by the decision of Heng to step aside as the presumptive successor to Lee.
The PAP had picked him as its No 2 leader in 2018.
However, following the Covid-19 pandemic, Heng, now 61, said it was necessary for a younger person to take over from Lee so that the new leader would have a "sufficiently long runway" to lead the country.
After his announcement in April 2019, an internal contest was reopened, according to insiders, with Wong, Education Minister Chan Chun Sing and Health Minister Ong Ye Kung – both 52 – also seen as among the top contenders.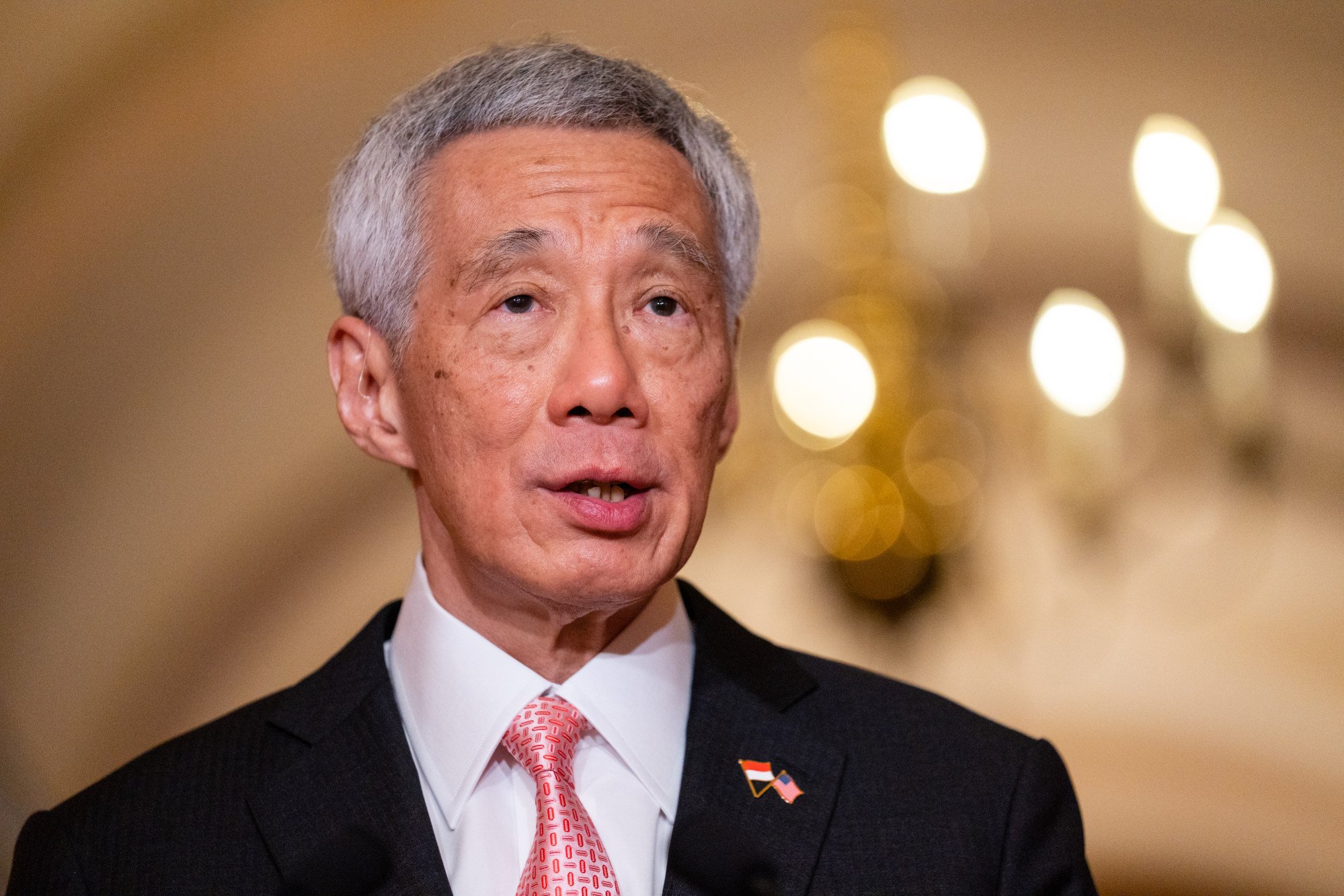 The PAP revealed in April that Wong was picked by an "overwhelming majority" of ministers. In previous instances of power transitions, such as when Prime Minister Lee took power in 2004, he had the unanimous backing of his peers, according to accounts of the selection process by party insiders.
During a dialogue session at last week's Future of Asia conference in Tokyo, Lee said he was currently "planning to make myself be in a position" to hand over as prime minister to his successor.
After that, "I see it as my responsibility to help him succeed and to help Singapore to continue to succeed," he said, when asked if he would stay on as senior minister.
"Whatever he thinks I am useful to him for, I shall be happy to fulfil," Lee said.
Lee's father, the country's late independence leader
Lee Kuan Yew
, became senior minister after he stepped down and handed power to Goh Chok Tong in 1990 after 31 years in power.
When Prime Minister Lee succeeded Goh in 2004, the elder Lee then became Minister Mentor, with Goh becoming senior minister.
Lee, in power since 2004 after taking over from Goh – the successor of his father and Singapore's founding prime minister Lee Kuan Yew – has helmed the PAP in four general elections.
The PAP has governed the island nation without interruption since 1959.