India
Get more with myNEWS
A personalised news feed of stories that matter to you
Learn more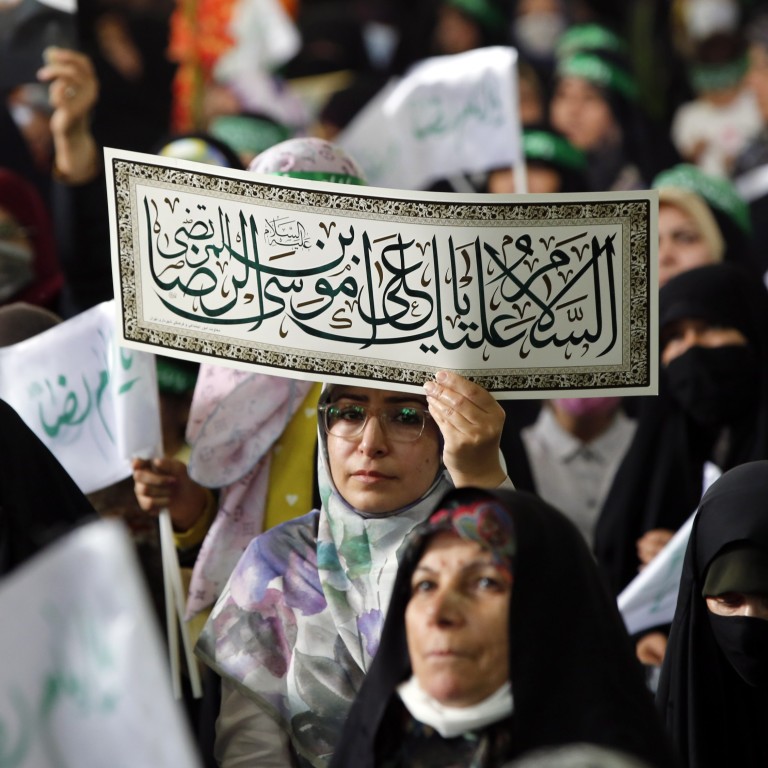 Are India's billion-dollar trade ties with Gulf states in 'peril' amid Prophet Mohammed row?
Even as Modi pushed a domestic Hindu nationalist agenda, ties between India and Gulf nations deepened – gains at risk of being rolled back, observers say
While some analysts say the storm will blow over, opposition leader Shashi Tharoor warns it is time for Modi to choose between 'polarisation and prosperity'
India's diplomatic crisis triggered by an official's
insulting remarks about Islam
could seriously jeopardise billions of dollars worth of trade and remittances, analysts say, as New Delhi scrambles to patch up its ties with Gulf states.
At least 20 Muslim nations, along with the six-member Gulf Cooperation Council (GCC) and the 57-member Organisation of Islamic Cooperation, have condemned the disparaging statements by Nupur Sharma, the Bharatiya Janata Party's (BJP) national spokesperson, about the Prophet and his third wife, Aisha.
Sharma's comments sparked huge demonstrations in Muslim nations and smaller, though more violent, protests in
India
. Some Gulf supermarkets have stopped selling Indian products amid a #BoycottIndiaProducts social media campaign.
In an attempt to calm the Muslim world's anger, the BJP called Sharma's remarks "fringe views" while the government said it "accords the highest respect to all religions." The party suspended Sharma and expelled another BJP spokesperson who echoed her remarks on social media.
Prime Minister
Narendra Modi
's party had to backtrack on its "communal rhetoric" for the first time since sweeping to power in 2014 because "it can't risk alienating the Islamic world," said political commentator Vir Sanghvi.
But the controversy has far from died down. Even as Modi pursued a pro-Hindu agenda at home, he spent more time and effort promoting ties with Gulf nations than any of his predecessors – gains that now could be at risk, observers say.
Modi's trip to the
United Arab Emirates
in 2015 was the first visit by an Indian premier in three decades and his relationship-building with the region has borne fruit.
In 2021-22 alone, India clocked US$189 billion worth of trade with seven Gulf nations – the UAE,
Saudi Arabia
, Oman,
Qatar
, Bahrain,
Kuwait
and
Iraq
– accounting for 18.3 per cent of its global value of imports and exports, according to official figures.
The UAE is India's third-largest bilateral trading partner after the
United States
and China.
In February, India signed the India-UAE Comprehensive Economic Partnership that New Delhi forecasts will nearly double bilateral trade to US$100 billion annually from US$60 billion.
India aims to broaden that deal into a free-trade pact this year with the GCC.
The government's also hoping more Gulf money will go into flagship National Investment and Infrastructure Fund to modernise India's dilapidated infrastructure that was launched with Abu Dhabi seed funding.
West Asia is also key in other ways as the largest single supplier of crude oil to India, which relies heavily on imported energy. Any disruption would "have serious implications" for economic growth, said Rahul Roy-Chaudhury, a fellow at the International Institute for Strategic Studies.
The Gulf is also host to 8.5 million expatriate Indian workers. Of the nearly US$90 billion annually wired home in crucial remittances, 65 per cent comes from Gulf countries.
'Out of control'
Under the Modi administration, the religious climate in officially secular India has become far more polarised, analysts say.
Attacks against Muslims have been on the rise and the community's been targeted over everything from wearing headscarves to where they pray, though the BJP government has denied any worsening of religious tensions.
Until Sharma made her comments, the Islamic world regarded India's treatment of Muslims – who make up 14 per cent of the 1.4-billion population – as an internal matter.
But Sharma's remarks about the Prophet crossed a red line that forced Muslim nations to react to events in India, analysts say. "Sooner or later, the toxic and majoritarian nonsense at home was likely to get out of control and impact India's image in the Islamic world," said former Indian diplomat, K.C. Singh.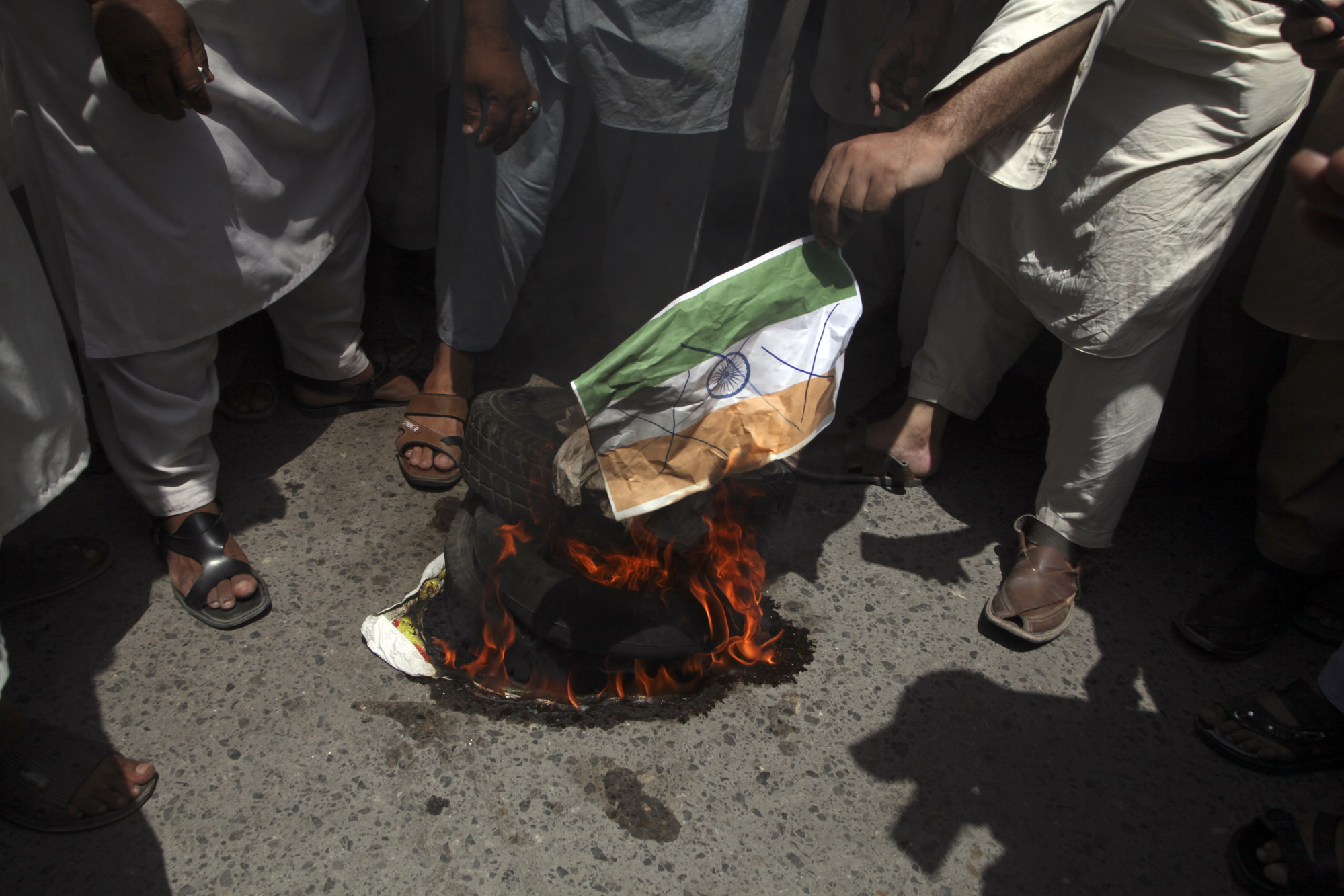 Qatar's assistant foreign minister Lolwah Alkhater warned in strong language last week that "the Islamophobic discourse [in India] has reached dangerous levels … Unless officially and systematically confronted, the systematic hate speech targeting Islam in India will be considered a deliberate insult against 2 billion Muslims."
For some Muslims, the BJP's response does not go far enough, while for hardline Hindus, the party's gone too far. Hashtags such as #ISupportNupurSharma have been trending on
social media
. Sharma, who's apologised for her words, said they were triggered by mockery of a Hindu god.
Sanghvi, the political commentator, believes ties with the Muslim world should recover. "So far, Islamic countries have suggested they will move on once this storm has passed," he said.
While trade relations with the Gulf countries are important for India's economy, the region also needs India as an export market and for sourcing workers.
At the end of an Indian visit last week by Hossein Amir-Abdollahian, foreign minister of
Iran
's hardline Islamic government, the countries released statements emphasising deeper cooperation and steered clear of the row over the Prophet.
In a separate release in Farsi, Iran's foreign ministry said Amir-Abdollahian raised the controversy about the Prophet and was "satisfied" by India's response.
Neighbouring
Bangladesh
, also a Muslim nation, said it regards the matter as an Indian "internal issue."
Still, Sanghvi said there was no doubt the Muslim world would be "watching closely India's attitude to Islam" in the future.
Already, the BJP executive has instructed party officials to be "extremely cautious" when talking about religion on public platforms, especially when appearing on India's confrontational TV panel shows.
Meanwhile, leaders of prominent Indian Islamic groups and mosques have urged Muslims to suspend their protests. "It is the duty of every Muslim to stand together when anyone belittles Islam but at the same time it is critical to maintain peace," said Malik Aslam, a senior member of Jamaat-e-Islami Hind, a religious group.
The appeal came after demonstrations turned violent following last week's Friday prayers.
Two young protesters died when police opened fire in eastern India while dozens of demonstrators and police have been injured across the country.
At least 400 protesters have been arrested. Police in northern Uttar Pradesh state, governed by a hardline Hindu priest, bulldozed homes of three Muslims allegedly linked to protests. Lawyers and rights groups branded the demolitions unconstitutional.
Shashi Tharoor, a senior opposition Congress leader and former UN career diplomat, said the time had come for Modi to "break his silence on the toxic hatred being spread in the country". "[His] vision of development and growth, good relations abroad, is in peril. It's time to choose between polarisation and prosperity," Tharoor said.