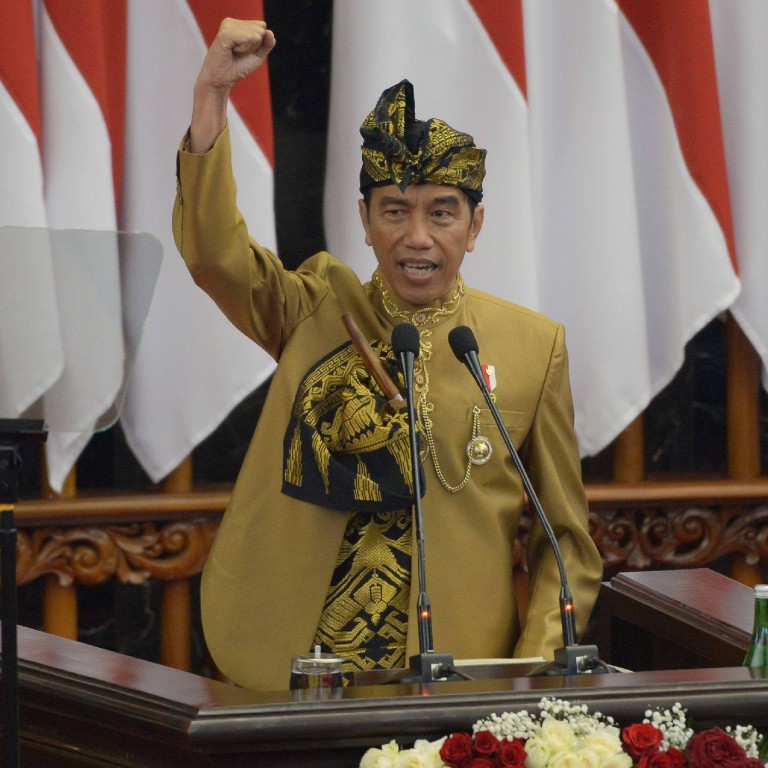 Will Indonesia's Jokowi start his own political party to cement his legacy?
The president's lobby group Projo says it may register as a political party as talk swirls of officials mulling a constitutional change to allow third terms
An analyst says the move could be a bluff to pressure the old guard of PDI-P, the ruling coalition's largest party, to extend Jokowi's tenure
Outgoing Indonesian President
Joko Widodo
, popularly known as Jokowi, is a man on a mission to safeguard his legacy, as his second and final term ends in 2024.
At a function held by the Indonesian Association of Young Entrepreneurs on June 10, he told his audience that he wanted the next president to be someone who shares his vision.
"I hope whoever leads us next will complete what has been carried out by (my) government," he said. "It would be a setback if the new government chose to abandon what has been started."
Ambitious infrastructure projects have been the hallmarks of Jokowi's leadership, chief among them the new capital city
Nusantara
in East Kalimantan, which will be completed around 2024 at an estimated cost of some US$35 billion.
He also leaves behind an incipient
political dynasty
. Eldest son Gibran Rakabuming Raka, 34, and son-in-law Muhammad Bobby Afif Nasution, 30, entered politics a few years ago and now serve as mayors of Solo and Medan, respectively. Jokowi's sister Idayati is married to Anwar Usman, the Chief Justice of the Constitutional Court.
Propping up the president is a lobby group known as Projo – an abbreviation of "Pro-Jokowi". It began when volunteers came together in 2013 to support Jokowi's nomination as a presidential candidate in the 2014 election, and later registered as a "mass organisation", with Jokowi as head of its advisory board.
"We now have around 7 million members across Indonesia," said Budi Arie Setiadi, founder and general chairman of Projo. He also sits in government as Deputy Minister at the Ministry of Village, Development of Disadvantaged Regions and Transmigration.
In a recent interview with the Tribun Network newspaper, Setiadi said his organisation would support anyone "chosen" by the president to carry on his legacy. "A public survey done some time ago found that more than 60 per cent were against Jokowi being allowed (to run for) a third term. But that also means more than 30 per cent still trust our president."
Indonesian leaders are only allowed two terms but in the past couple of years, Jokowi's
supporters
have made attempts to extend his tenure by floating the idea of postponing the election until 2027 or allowing him to run again through a constitutional amendment.
Neither idea is backed by the political elite and the public. A March poll by Populi Center found that 74.2 per cent of respondents in Indonesia rejected postponing the election, while 64.4 per cent disagreed that Jokowi should have a
third term
.
"Yet the fact remains that no prospective presidential candidate to date can match Jokowi in electability," Setiadi said.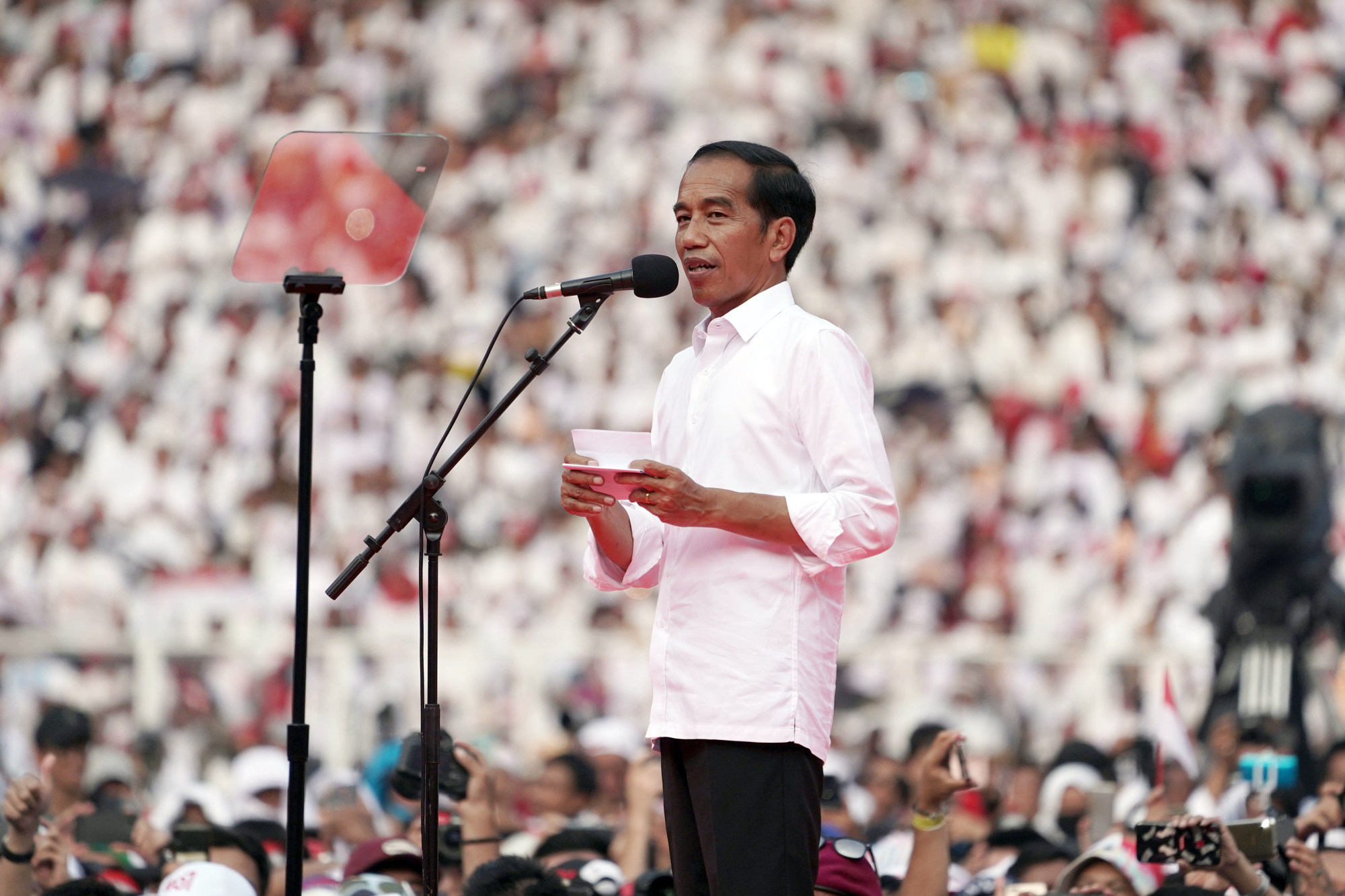 Projo recently landed in hot water with PDI-P – a party to which Jokowi belongs and is the largest in the ruling coalition – after it placed hundreds of banners at the National Congress on May 20 declaring support for Central Java Governor Ganjar Pranowo to run for president in 2024.
Pranowo, a seasoned politician from PDI-P, is viewed by many of Jokowi's supporters as a politician who shares the president's vision and approach to government. He currently leads several opinion polls of preferred presidential candidates.
After the congress, several PDI-P politicians accused Projo of "overstepping" its mark because it wasn't a political party and therefore had no right in nominating anyone as a presidential candidate.
Chair of PDI-P Megawati Sukarnoputri also took issue with Jokowi's speech to Projo members that day. He had said that while he was in no hurry to endorse anyone, a possible candidate might already be present at the congress. Since Pranowo was at the event, the comments were widely interpreted as a nod in his favour.
Pranowo came under fire with his colleagues last year when he promoted himself as a presidential candidate ahead of the party's decision.
Two weeks after the congress, Setiadi said at a meeting on June 4 with a coalition of parties – Golkar, PPP and PAN, which have banded together ahead of the 2024 polls – that he would not rule out the possibility Projo could be registered as a political party.
Setiadi said he would abide by whatever "burden of fate" his organisation was meant to shoulder. "If the country truly requires a new political party, then who are we to say no to duty? But for the time being, Projo remains a political mass organisation unaffiliated to any political party," he said. "We are free to chart our own course."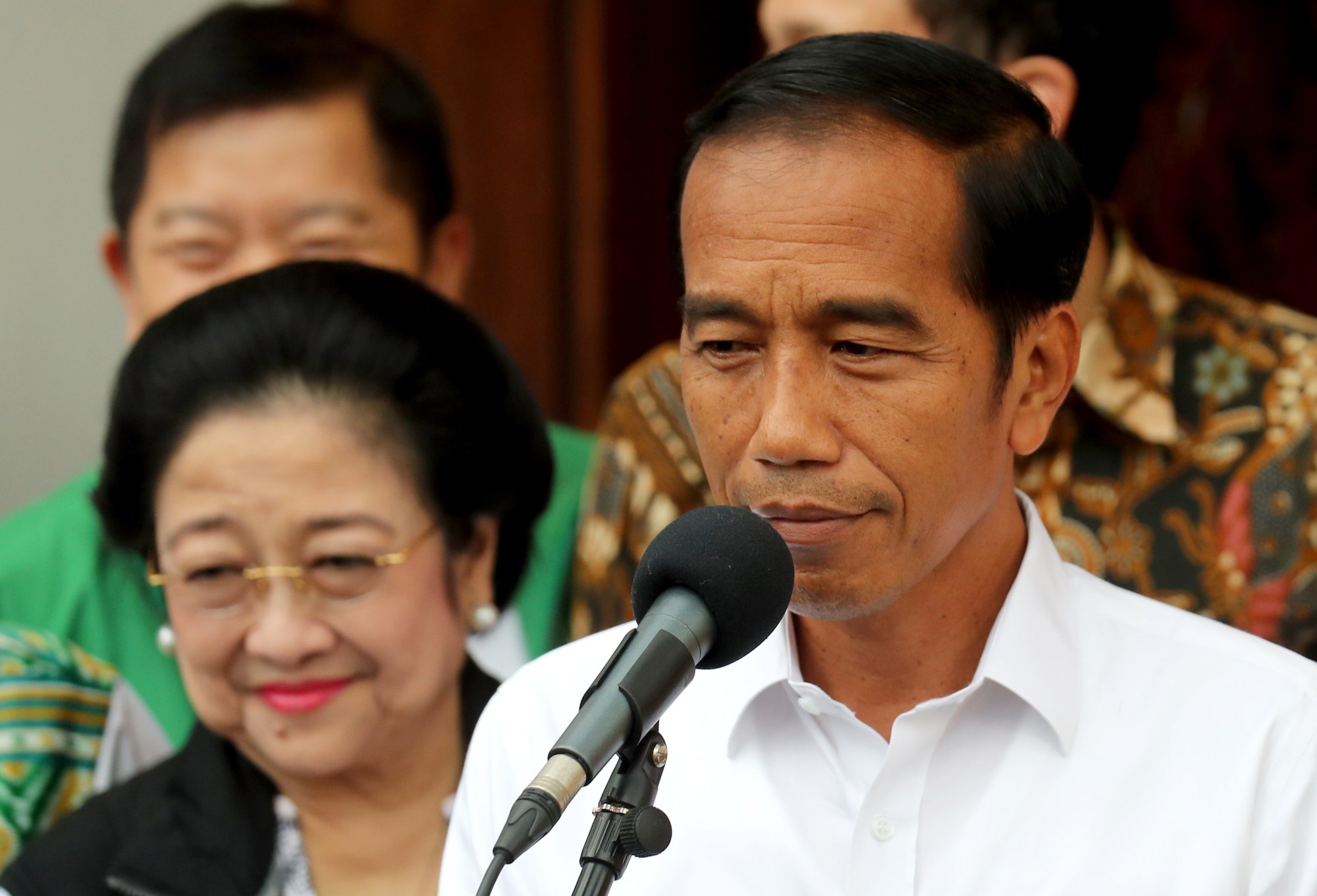 In Indonesia, establishing a political party often translates to political longevity, which is why even though he's president, Jokowi isn't in the top ranks of the PDI-P.
Megawati, who was president from 2001-2004, has been the party's chair since she founded it in 1999. A daughter of Sukarno, Indonesia's first president, her political base is dominated by constituents loyal to her father's memory.
Defeated twice by Susilo Bambang Yudhoyono at the 2004 and 2009 elections, Megawati decided against running again in 2014 and backed Jokowi instead.
In 2019, younger members of PDI-P made a push for Jokowi to become the party chairman but this was shot down by the old guard.
For Yudhoyono, he has retained a firm grip on his own Partai Demokrat (PD) since he established it in 2001 before his candidacy in the 2004 presidential race. After completing two terms in office in 2014, he now serves as head of PD's advisory board, while son Agus Harimurti Yudhoyono is the party's chair.
Made Supriatma, an Indonesian political scientist and visiting fellow at Singapore's ISEAS-Yusof Ishak Institute, said while it was possible the popular Jokowi could start his own party, it would be a departure from his brand of politics.
"Jokowi has so far operated through a masterful brokering of deals with both the political and economic elite. In doing so, he hasn't felt the need to have his own party," Made said.
But he noted that circumstances had changed for the president since his family members entered politics.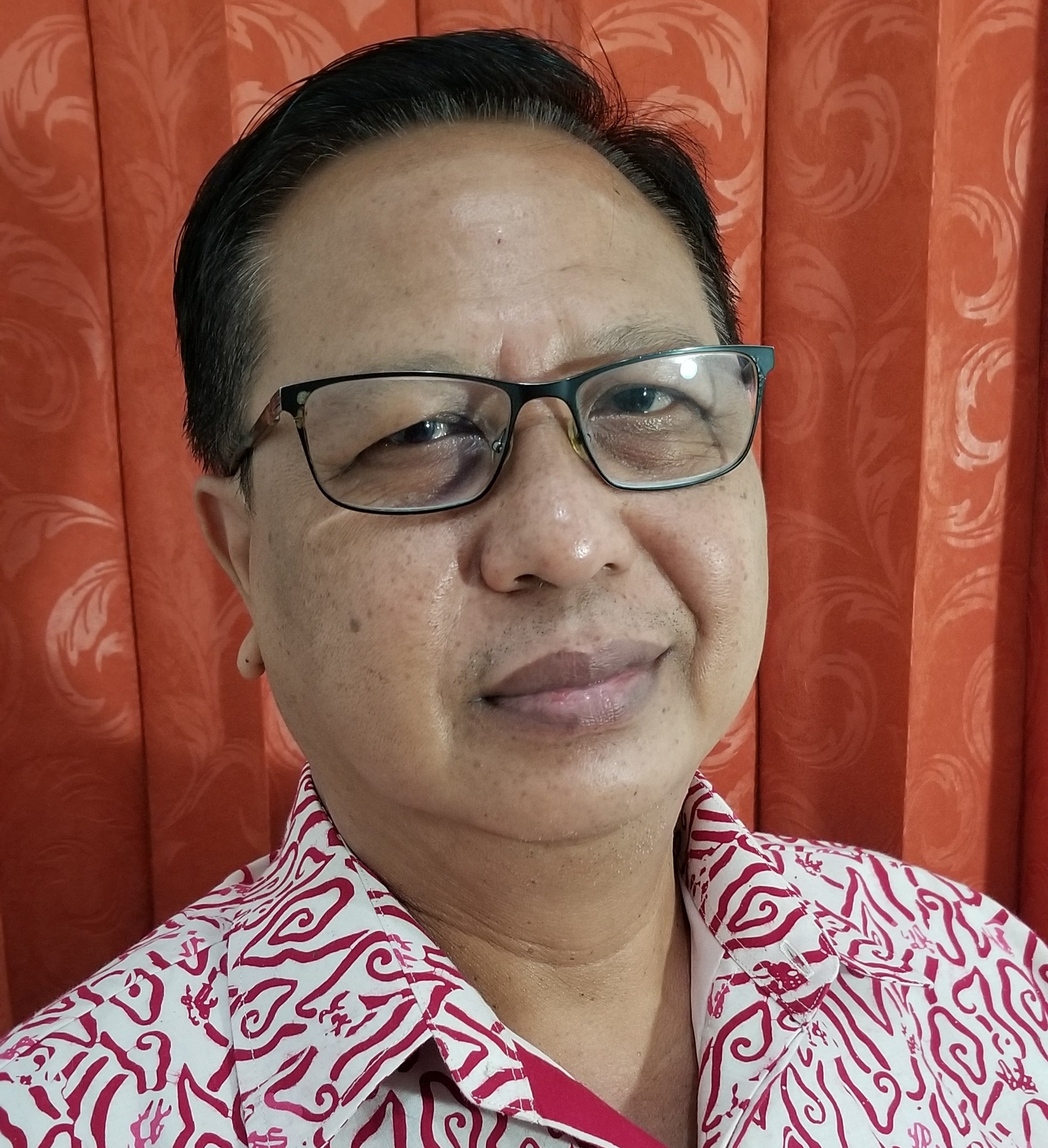 Made, who is writing a paper on the controversy surrounding attempts to grant Jokowi a third term, said talk that Projo could become a political party could be a bluff to pressure PDI-P leaders into extending Jokowi's tenure.
"The overwhelming concern in Jokowi's camp, in my view, remains the extension of the president's term. The fortunes of the president's allies in the current administration are on the line if there's a new government, because they all have vested interests in the ongoing infrastructure projects," Made said.
The Indonesian Electoral Commission (KPU) recently announced that new political parties wishing to take part in the 2024 election would have to register from August 1 to 7.
Jokowi has had eight cabinet reshuffles since he came into office in 2014, using them to keep his coalition partners on their toes as well as to reward his allies. The new Trade Minister Zulkifli Hasan, chairman of PAN Party, was one of the most vocal proponents of granting the president a third term.
"We won't have to wait long to find out if Jokowi is serious about having his own party. He'll have to act very quickly," Made said.