Why Singapore may be edging closer to scrapping Section 377A criminalising gay sex – and what would happen if it did
Surveys, and a minister's comments, show growing support for abolishing the city state's colonial-era law that makes sex between men illegal
But repealing it would mean tightening other policies to appease conservative groups who worry about LGBT lifestyles being 'normalised'
Singapore
has always maintained that LGBT people are valuable members of society who face no discrimination at school or work, even telling the United Nations Human Rights Council that they get to enjoy the island city's many gay bars and attend an annual rally.
So when Law and Home Affairs Minister K. Shanmugam told parliament in March about the painful discrimination LGBT people face, it
gave activists hope
that a fresh chapter may be opening for gay rights in the city state – specifically, the striking down of an archaic law inherited from British colonialists that makes sex between men illegal.
While talking about the latest constitutional challenge to Section 377A of the Penal Code, Shanmugam said: "One of the things that upsets the LGBTQ+ community is that many feel that their experience of being hurt or rejected by their families, friends, schools and companies is not recognised, indeed, often denied."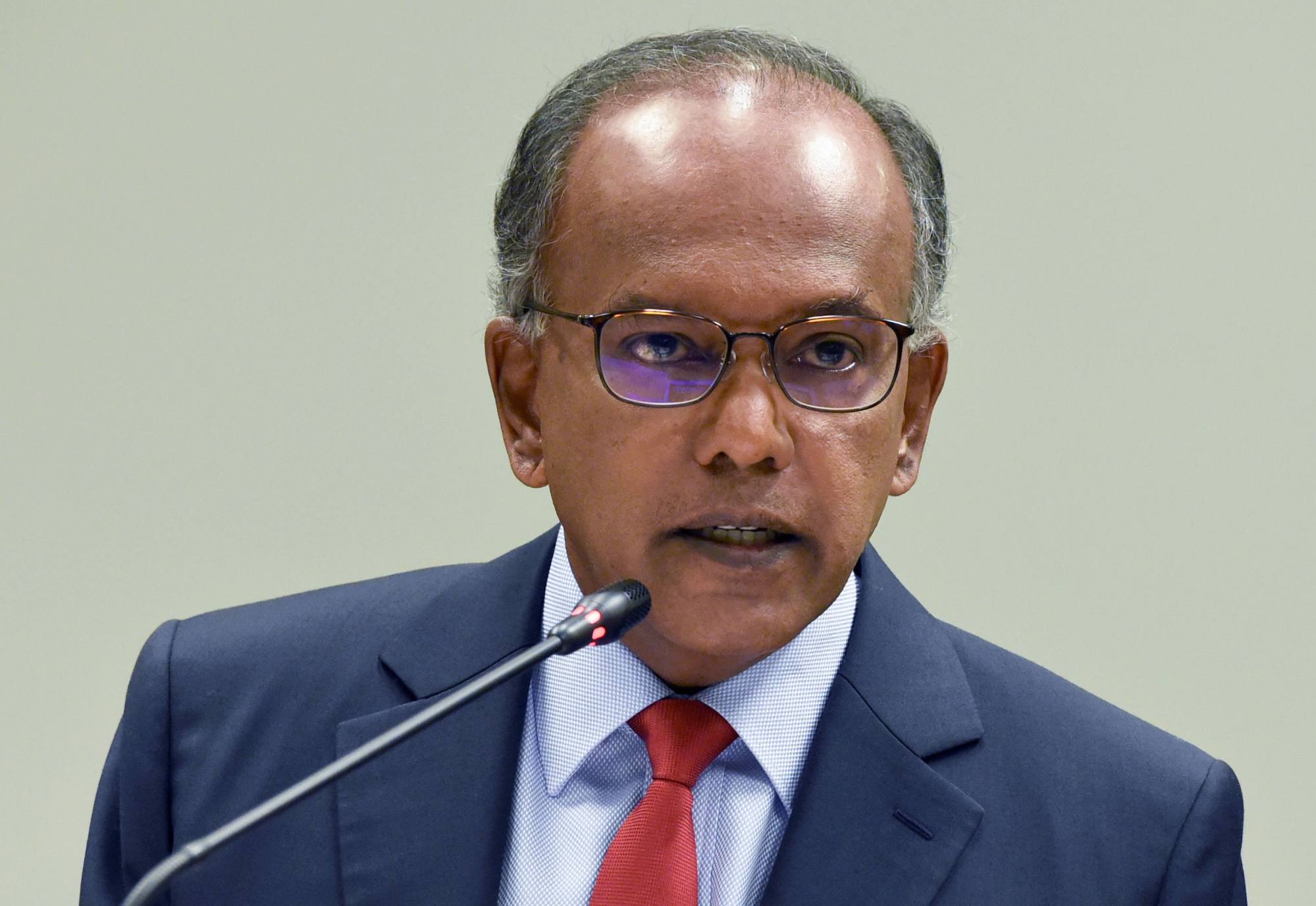 Since parliament last discussed repealing Section 377A in 2007 "social attitudes towards homosexuality have gradually shifted", he said, adding that policies and legislation "need to evolve to keep abreast of such changes in views". The government was "considering the best way forward" and would talk to various groups, he said. The current status quo was to keep the law but not enforce it.
Jean Chong, co-founder of LGBT rights group Sayoni, said: "I don't think I've heard any minister ever say that before. I thought that was such a strong indication that they know the issues, they understand what is at stake, and they are expressing that they recognise that the law is bad and something needs to be done or else we will just keep going to court."
On Thursday, a survey of 500 people by market research firm Ipsos found that the proportion of Singaporeans who oppose 377A had grown from 12 per cent in 2018 to 20 per cent today, while support for the law had fallen by 11 percentage points in the same time frame.
This fresh poll reflects a continuous trend found in larger surveys conducted by the Institute of Policy Studies think tank. In 2013, six in 10 polled people by the research centre felt gay sex was always wrong. That figure dropped to five in 10 when the question was repeated in 2019 to more than 4,000 respondents. The percentage of people who thought gay marriage was always wrong also fell by 10 percentage points over the same five-year period.
But conservative attitudes remain. Singapore did not
ban Disney's Lightyear
over a same-sex kiss scene like the United Arab Emirates, but its media authority did slap the animated film with a rating preventing anyone under 16 from watching the "overt homosexual depictions" contained within.
Hope for repeal
Since Shanmugam made his remarks, the government has been consulting people on both sides of the fence, even putting up an online survey that received such an overwhelming response – 36,000 people within a day, compared to the usual 200-700 – that it was taken down by day three. The home affairs ministry told This Week in Asia that consultations are ongoing and would take into account different viewpoints.
Clement Tan, spokesperson for Singapore's annual LGBT rally Pink Dot, said it had used engagement sessions with the government through the years to shed light on "our lived experiences, and the kinds of discrimination that we face as LGBTQ+ Singaporeans".
Leow Yangfa, a social worker and executive director of LGBT counselling group Oogachaga, said community groups were consulted on a range of issues including discrimination and harassment of individuals and groups, registration of LGBT organisations, the safety of transgender students in schools, and repealing Section 377A.
"I am hopeful that 377A will be repealed in the near future. But we do not just hope. We want to make it happen with the help and support of local allies and, hopefully, the government too," said Leow.
Lawyer Remy Choo, who has fronted constitutional challenges to take down 377A, said: "The social reality is that society is moving on and the government is coming around to that changing social reality. If there was ever a time for repeal, that time would be now."
"I think we are all prepared to open a bottle of champagne," Sayoni's Chong added.
The celebrations could be cut short, however, as there are indications that even if 377A is repealed, other policies could be tightened to appease Singapore's more conservative citizens.
A week after Shanmugam's parliamentary comments, he spoke at a forum organised by Christian non-profit organisation Focus on the Family Singapore.
The minister assured those at the forum that every ministry would have to work through the potential impact and consequences if 377A was repealed and ascertain what needs to be done in line with society's values, according to a report in The Straits Times.
He said there were many Singaporeans who believed in the institution of family but also thought private consensual sex between men should not be criminalised. The concern, he said, were the "consequences" of the law being repealed.
Sociologist Tan Ern Ser said he sensed that those who see gay sex as a sin are concerned that repealing 377A "may be the foot in the door towards legitimising and normalising it".
"The consequences would be that its message of 'freedom to love' would become an acceptable norm permeating through our society via schools and the media," said Tan, referring to the tagline for Pink Dot, the 14th edition of which takes place on Saturday.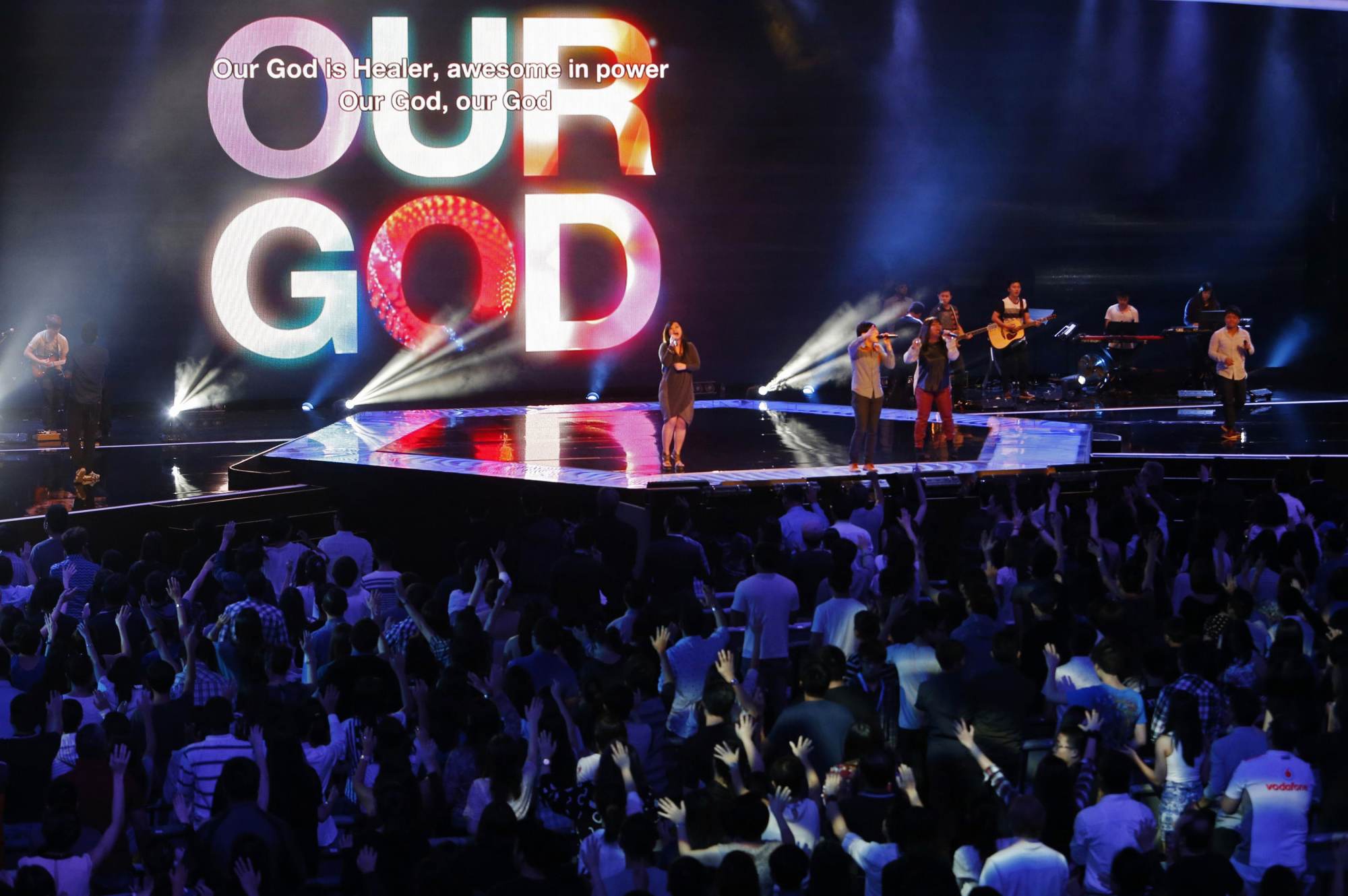 The Alliance of Pentecostal and Charismatic Churches in Singapore – which represents more than 80 churches in the city state – released a statement a day after Shanmugam's comments to parliament, saying it expected any repeal of 377A to include "adjustments in national policies relating to marriage, family, children, education, media, housing and more".
Such procedural tweaks have already happened. Singapore last month tightened its adoption laws such that only heterosexual married couples can adopt children. Some believe this was meant to close policy gaps that until now had allowed LGBT couples and even single gay men to adopt or have children conceived via surrogacy overseas.
With the ruling People's Action Party long-standing legislative supermajority, changes to laws generally take place swiftly, after some public consultation. In many instances, the introduction of a bill and its passing into law takes place within two consecutive parliamentary sessions.
Currently, there are no clear indications that other laws will be changed. And Sayoni's Chong is confident that any policy tightening will only be temporary. "Even if the government fortifies other laws now, eventually the tide will shift. Young people are very different now," she said.
Choo, the lawyer, was cautious about overstating the effects of a possible repeal, noting that the regulation – which came into force in 1938 – has had "broad and wide-ranging" effects.
Rights groups such as Pink Dot have argued that the existence of 377A has "trickle-down effects", relegating gay people to the status of second-class citizens. Broader implications include harassment and discrimination of LGBT employees at the workplace, they say.
Choo said: "While we can be ambitious in our aspirations, we need to be realistic in our expectations. Discrimination is hard-wired into legislation and society. Repeal alone is not going to change all of that overnight."
Striking a balance
Shanmugam earlier made clear that the government would move on 377A in a way that continues to balance differing viewpoints "and avoids causing a sudden destabilising change in social norms and public expectations".
It is clear that a balance would be tough to strike. Conservative groups want national policies to be adjusted so that repealing 377A does not lead to LGBT people marrying, forming families in subsidised public housing, or LGBT content being featured in schools and the media. But LGBT activists also have their own wish list.
Many hope that striking down 377A could be the first of many changes. Chong of Sayoni said such a move could carry a wider message and "educate the public" about the LGBT community – paving the way for greater visibility and recognition of gay people in Singapore society.
Leow from Oogachaga stressed that it was not about seeking "special rights", but achieving equality for minorities. For Singapore to be considered an economically and socially developed country, Leow said, discrimination in education, employment, housing, and access to healthcare and social services would need to be eliminated, as would media censorship of LGBT content.
"It is our belief that repealing 377A will only be the start, not the end, of achieving equality for LGBTQ+ Singaporeans," he said.
Pink Dot's Tan said the striking down of 377A – a 15 year crusade for the organisation – was long overdue.
Whether its repeal would mark the start of greater equality in Singapore, or the top of a slippery slope of sin, came down to one's own perspective, said Tan, the sociologist.
"LGBT people and supporters of LGBT rights would celebrate the move and see it as a significant step, but only the beginning of the journey. Those who see homosexuality and gay sex as an abomination would see the world as getting darker and darker, and continue to stand by their beliefs, but are unlikely to instigate a culture war," he said.
"However, once 377A is repealed, my sense is it will become logically and increasingly untenable, in the spirit of social inclusivity, not to recognise same-sex marriage while continuing to uphold hetero-normativity.