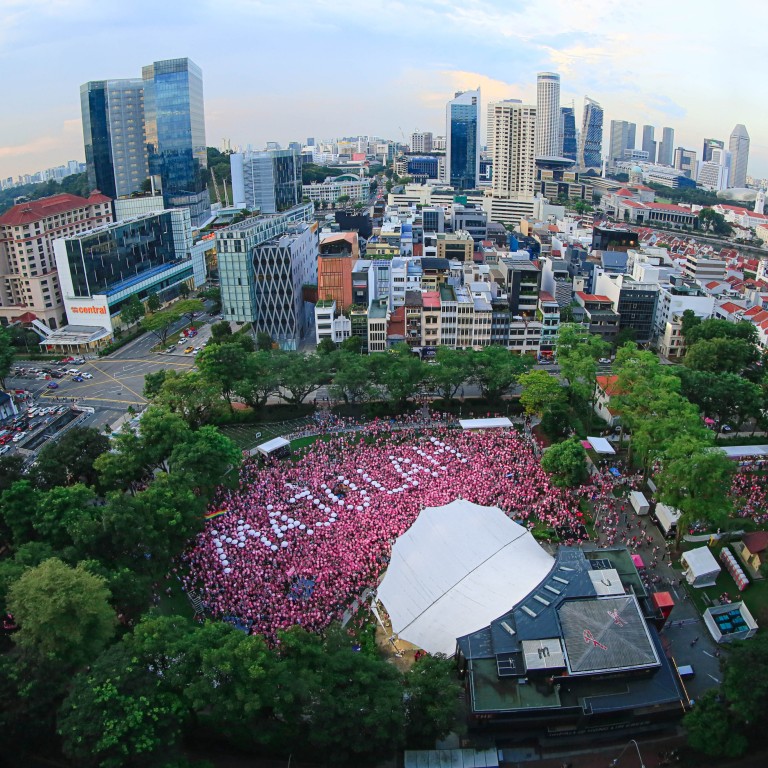 Singapore's Pink Dot gay pride rally returns, as MP from ruling party attends for first time – and in a pink T-shirt
After two years of Covid postponements, LGBT event returns, with excitement archaic law criminalising sex between men may be repealed
Lawmaker Henry Kwek from PAP among attendees with organisers saying his visit, first by a ruling party official, is 'encouraging sign of progress'
Singapore's annual Pink Dot gay pride rally returned to the nation's sole government-designated free speech zone on Saturday with palpable excitement after a two-year interruption and amid indications a controversial law criminalising sex between men could soon be struck off.
Thousands of Singaporeans and permanent residents turned up in Hong Lim park in the downtown area dressed in pink.
The queue to enter formed at 3pm and snaked around the park because of security and Covid-19 vaccination checks.
For the first time in the event's 14-year history, a member of parliament from the ruling People's Action Party (PAP) attended the rally in an official capacity. Opposition politicians have attended in the past.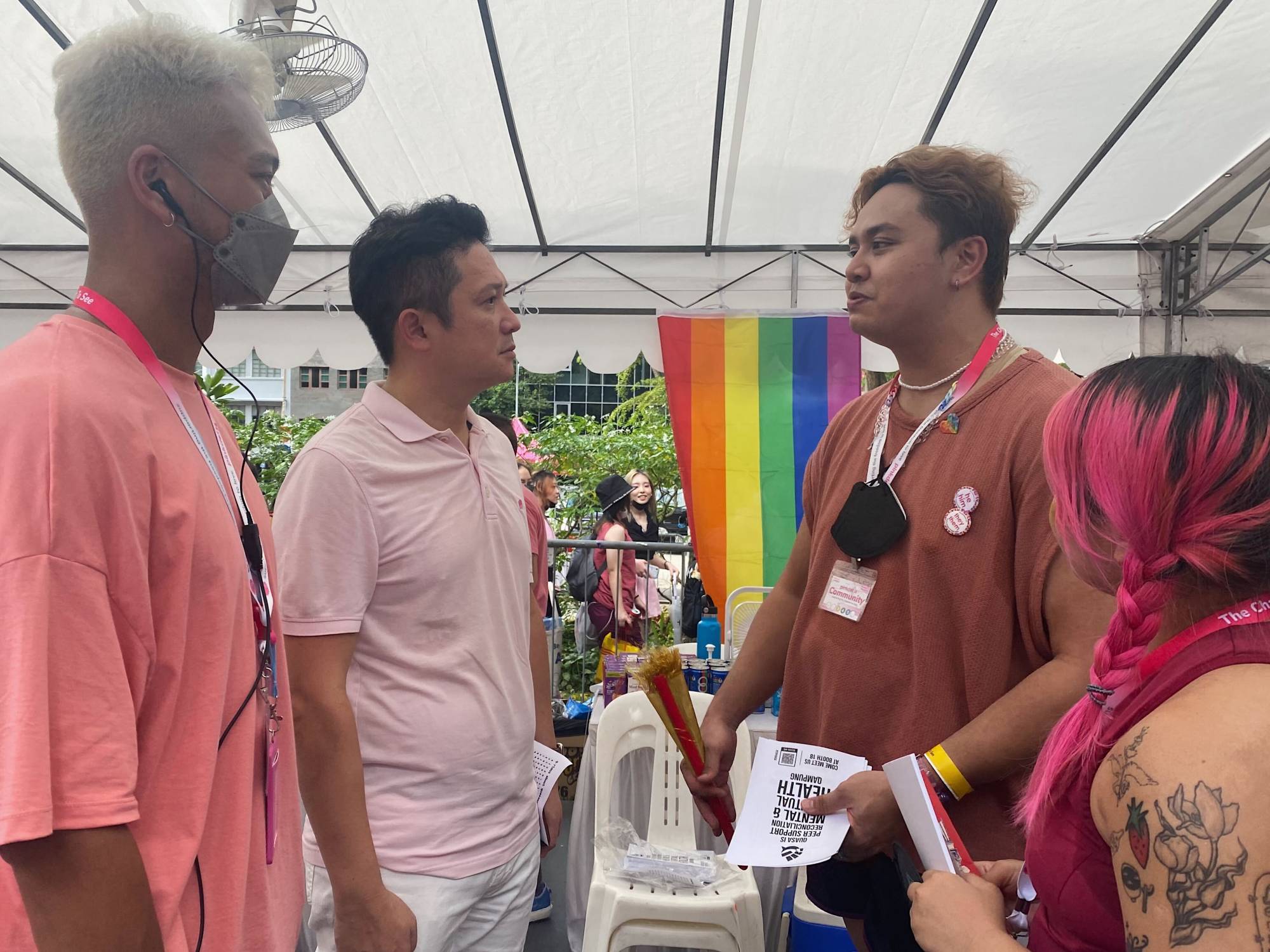 Henry Kwek, who represents the Kebun Baru single-seat ward, appeared for about an hour, wearing a pink polo T-shirt. Kwek toured community booths, speaking to groups advocating for LGBT causes but declining to speak to the media.
Clement Tan, a spokesman for Pink Dot, described Kwek's visit as an "encouraging sign of progress", noting that rally organisers have invited politicians every year.
"We think it's important if they want to know more about the [LGBT] community that they meet us face to face, that they hear about our issues," he said. He hoped the politician would be "inspired" after his conversations with the grass roots groups.
With youths making up a large part of attendees this year, Tan said the younger generation was one that was "a little more impatient". "They are trying to see a future for themselves here in this country and they are more willing to voice out things that they feel are no longer justified," he said.
Kathleen Tan, 21, said she was there to support a growing movement in
Singapore
to repeal
Section 377A of the Penal Code
, an archaic law inherited from British colonialists that makes sex between men illegal.
"I think it's a personal choice who you choose to love. The government should not interfere with your personal life," she said. It was Tan's first time at the rally.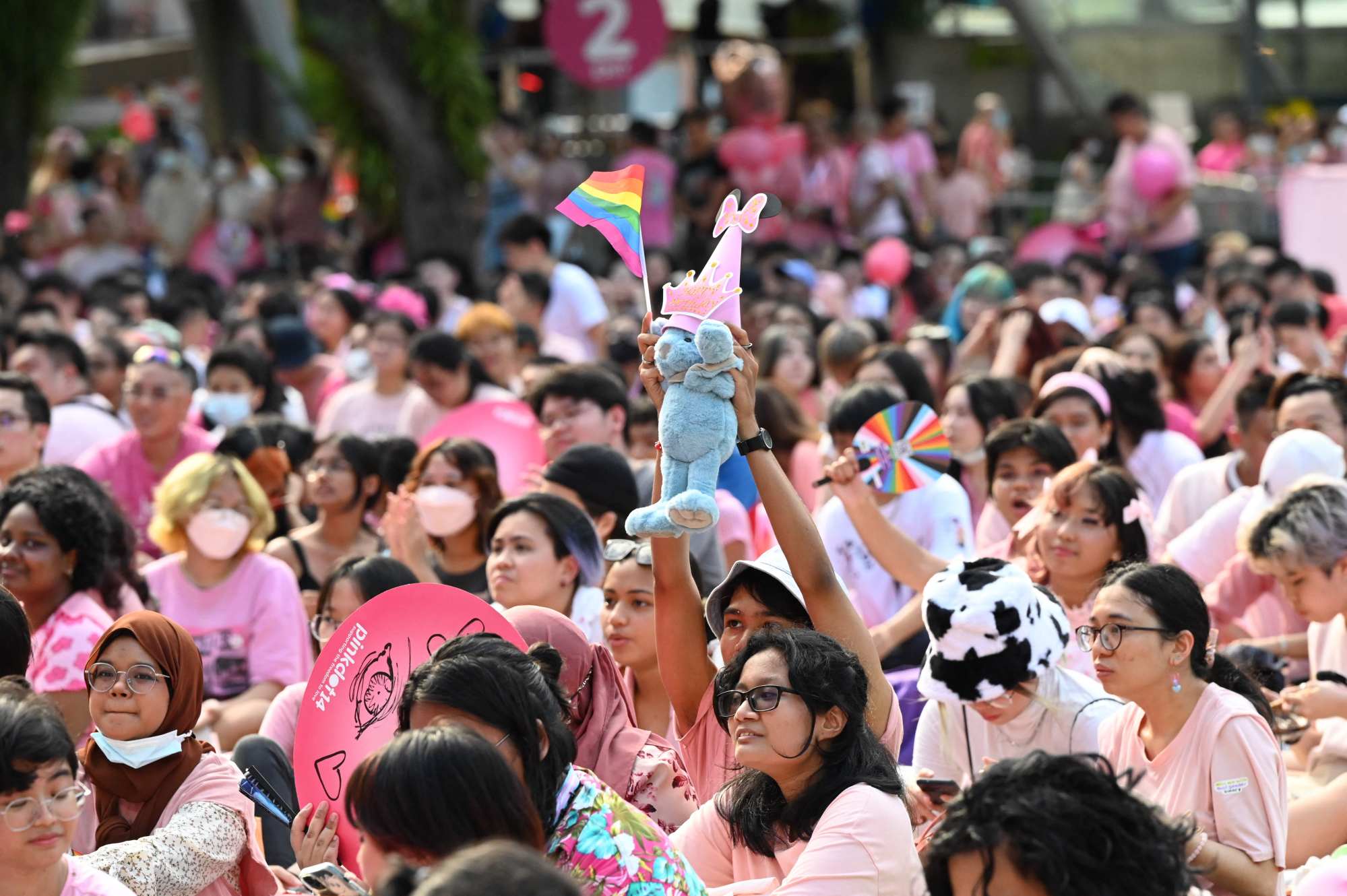 Signs Section 377A could end have given this year's Pink Dot added significance. Previously the government has said the law criminalising sex between men will not be enforced, but it nevertheless remains on the books as segments of society are still opposed to homosexuality.
Saturday's Pink Dot event featured a political element with placards and postcards handed out to attendees who were encouraged to write messages to their political representatives. The postcards were then put in boxes addressed to their voting constituencies.
Gay rights activists took hope recently from Law and Home Affairs Minister K Shanmugam, who noted in March that social attitudes towards homosexuality have gradually shifted and that policies "needed to evolve to keep abreast of such changes in views".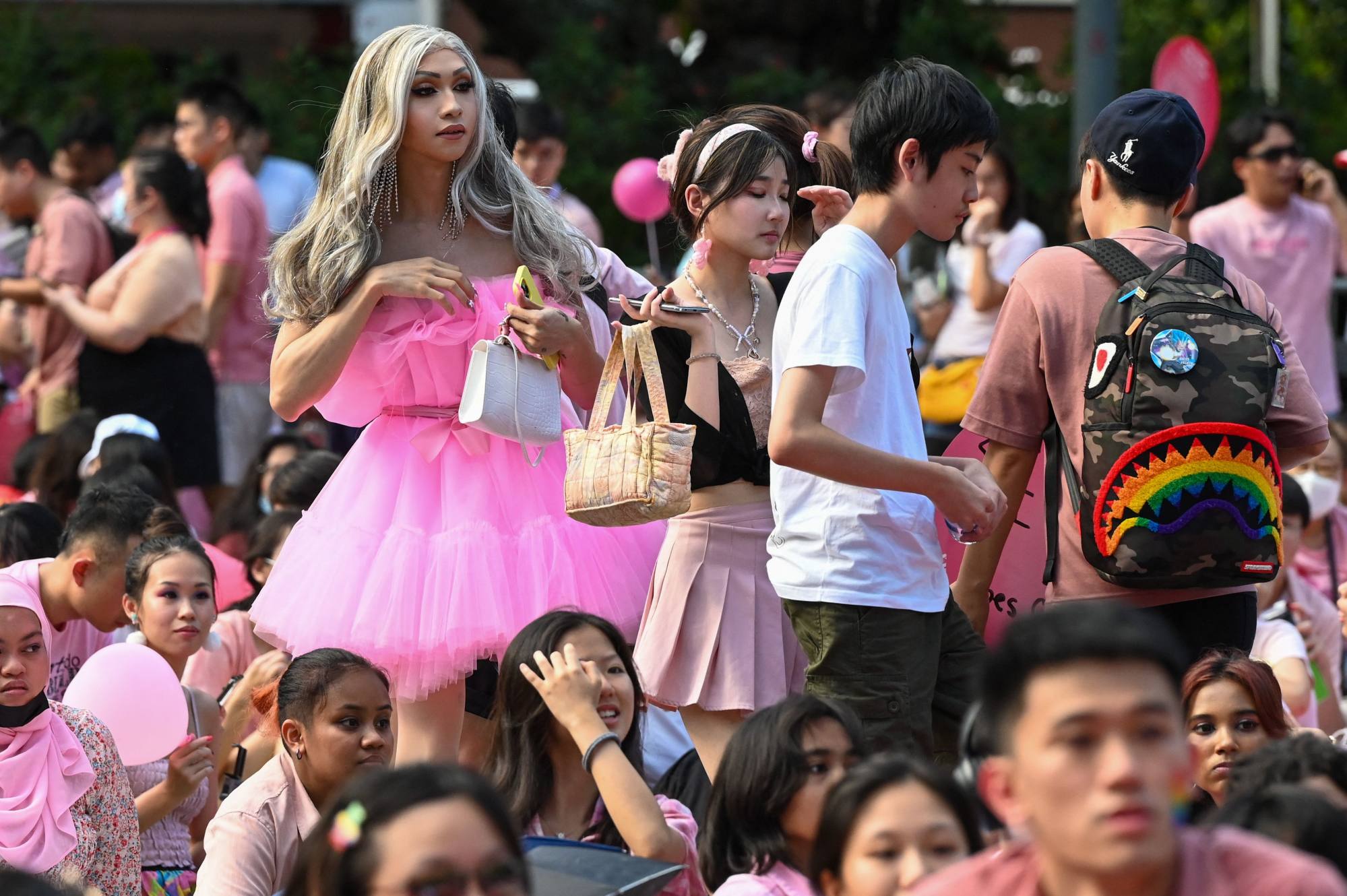 The last physical Pink Dot in 2019 – before the pandemic postponed it for two years – culminated with attendees lighting up the venue with the words "Repeal 377A".
Pink Dot events have increased in popularity since the first one in 2009, attracting a larger and younger crowd, but have also attracted controversy. In 2014, Christians and Muslims banded together for a 'Wear White' campaign to counter the LGBT movement.
In 2016, the rules were changed to stop foreign entities from sponsoring the event, prompting organisers to shift from the likes of Google and Goldman Sachs to local firms.
Since 2017 barricades have been set up around the perimeter of the park after the government said such rallies can only be attended by Singaporeans and permanent residents.