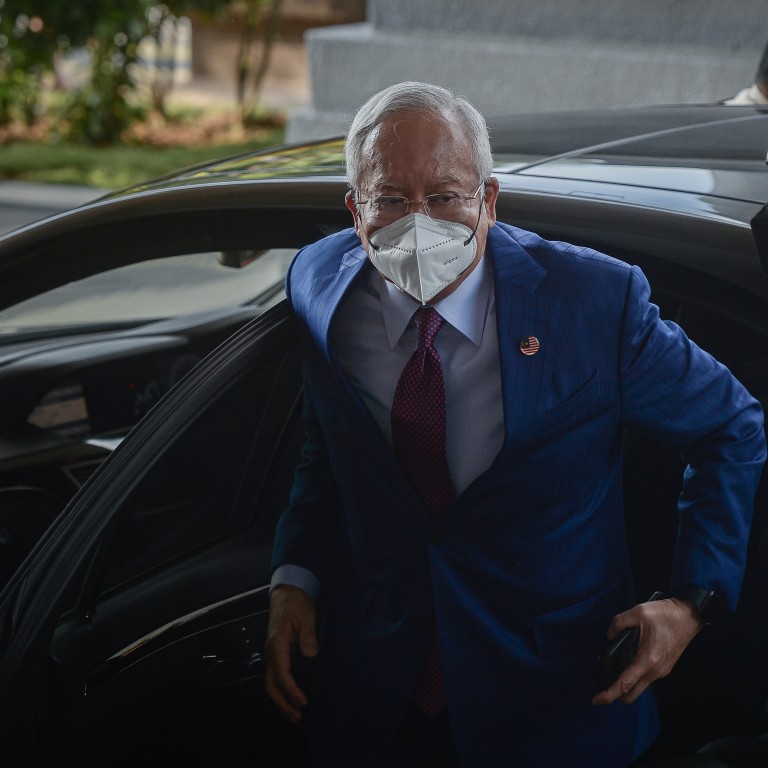 Malaysia 1MDB scandal: Blow for Najib as court allows co-accused Arul Kanda to testify against him in trial
The former 1MDB boss will appear as a prosecution witness in the audit tampering trial involving the disgraced leader
Calling the ruling prejudicial against him, Najib also sought the expertise of a Queen's Counsel as he appeals against a 12-year sentence issued in 2020
A Malaysian court on Friday made an unprecedented decision to allow the prosecution to call as witness the co-accused in the 1Malaysia Development Berhad (
1MDB
) audit tampering trial involving former prime minister
Najib Razak
.
Arul Kanda Kandasamy, the scandal-tainted fund's last chief executive before the fall of Najib's Barisan Nasional administration in the 2018 elections, was originally charged along with the disgraced leader for tampering with 1MDB's audit report ahead of its submission to a parliamentary select committee.
Najib called the move to let Arul Kanda testify against him prejudicial.
While the provision to call an accused to testify against another accused exists under
Malaysia
's 2009 anti-corruption law, this is the first time that rule was used in a trial.
High Court judge Zaini Mazlan, who heard arguments from both sides on June 14, ruled that he was satisfied with the prosecution's application and stressed that Arul Kanda must be truthful in his testimony.
"Half a truth is often a great lie," justice Zaini, quoting Benjamin Franklin, said.
Najib's defence counsel Shafee Abdullah earlier argued that the prosecution's gambit would prejudice his client as Arul Kanda would be entitled to an indemnity for his testimony, giving him an incentive to "try to please the prosecution".
"Is that a fair trial?" Shafee asked.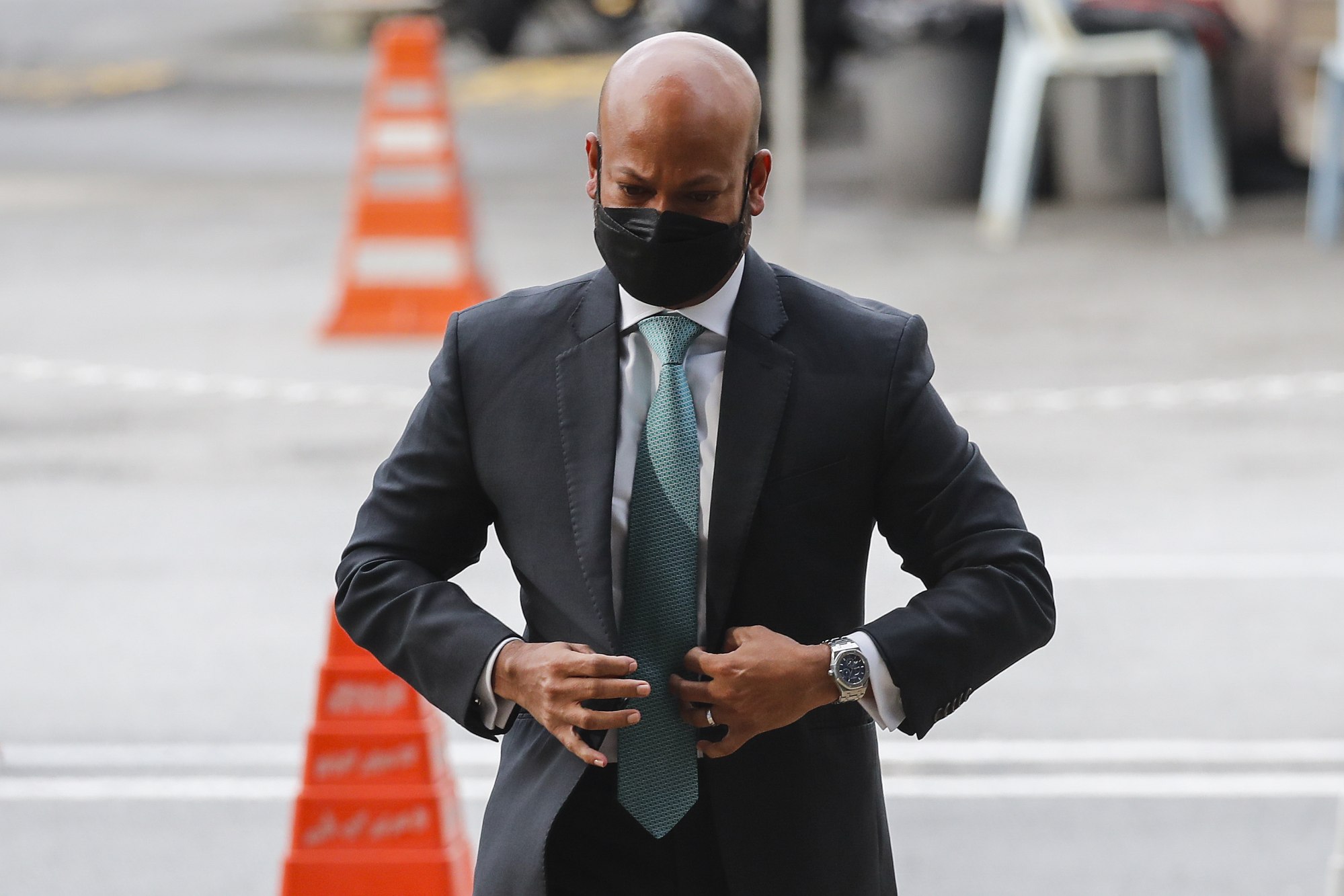 Najib and Arul Kanda were accused of instructing the removal of paragraphs in the audit report that mentioned the attendance of
Jho Low
, the alleged mastermind of the scandal, at one of the fund's board meetings. The duo believed the sensitive information could potentially be used by the opposition as fodder for political attacks.
But Najib's defence argued that the report was not yet finalised and therefore open for amendments.
In August 2020, the Kuala Lumpur High Court found Najib guilty of seven corruption charges in a separate 1MDB-linked trial and
sentenced him to a 12-year prison term
. He was, however, allowed a stay of execution pending the exhaustion of his appeal.
The Federal Court will hear his last chance to overturn the High Court's verdict from August 15-26 after the appellate court called him "a national embarrassment" when it upheld his conviction last December.
Meanwhile, Najib has roped in Queen's Counsel Jonathan Laidlaw to bolster his defence. Laidlaw had earlier appeared in several high-profile cases, including Serb leader Radovan Karadzic's war crimes trial in The Hague and proceedings involving US whistle-blower
Edward Snowden
.
A provision under the country's law allows the court to call a non-Malaysian citizen to argue for a client based on "special qualifications or experience of a nature not available among advocates and solicitors in Malaysia."
In 2006, the Federal Court, however, dismissed the admission of another Queen's Counsel, ruling that "such expertise is available among local advocates and solicitors."
Pointing to the order, the prosecution argued that Najib's own lawyer Shafee is proof that such expertise exists among Malaysia's legal fraternity.
"The fact that [Shafee] has handled [Najib's] trial in the Court of Appeal is a clear testament that the senior lawyer has special qualifications and experience to handle appeals related to the charges in the Federal Court," said deputy public prosecutor Mohd Ashrof Adrin Kamarul in an affidavit.
Shafee is also defending Najib in a separate case linked to the misappropriation of 2 billion ringgit (US$454 million) from 1MDB.
On Thursday, the High Court heard testimony from former second finance minister Ahmad Husni Hanadzlah on Najib's alleged conduct involving the billions that went missing from 1MDB.
Husni, Najib's ex-lieutenant at the finance ministry, rejected Shafee's portrayal of the 1MDB's top management as being "a criminal" and instead argued that they merely exercised the former premier's instructions.
"To the best of your knowledge, who had decision-making power?" asked lead prosecutor Gopal Sri Ram.
"Datuk Seri Najib Tun Abdul Razak," Husni replied.