Japan
Get more with myNEWS
A personalised news feed of stories that matter to you
Learn more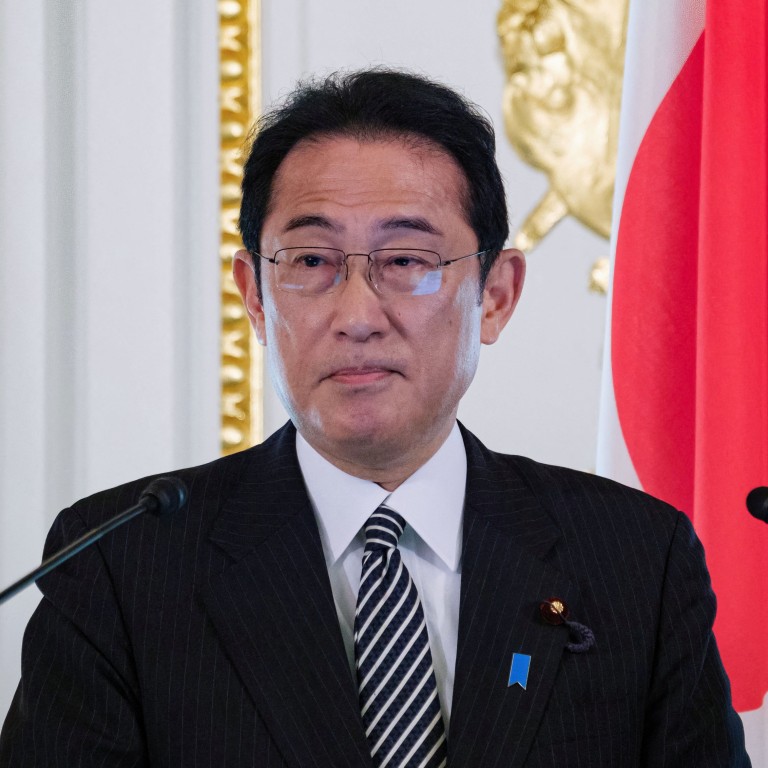 Japan's snub of talks with South Korea on sidelines of Nato summit a 'missed opportunity'
Japanese PM Fumio Kishida's move comes apparently out of concern it would be viewed poorly by voters ahead of the Upper House election
But analysts say his reluctance to appear 'soft' on historical issues is 'short-sighted' amid growing security challenges in the region from China, North Korea and Russia
Japanese Prime Minister
Fumio Kishida
has turned down one-on-one talks with South Korean President
Yoon Suk-yeol
on the sidelines of this week's Nato summit in Madrid, apparently out of concern that a meeting would play poorly with voters ahead of the July 10 election for the Upper House of Japan's Diet.
Analysts, however, say Kishida's snub of his South Korean counterpart represents a "missed opportunity" that could trigger renewed antagonism in Seoul, which has been working hard to rebuild bridges with Tokyo since Yoon came to power in May.
Kishida and Yoon will take part in a three-way summit in Madrid with US President
Joe Biden
, but the South Korean leader had been hoping for a face-to-face meeting with his Japanese counterpart. Yoon is due to hold bilateral meetings with the leaders of Canada, Denmark, Poland, the Czech Republic and the Netherlands while he is in the Spanish capital.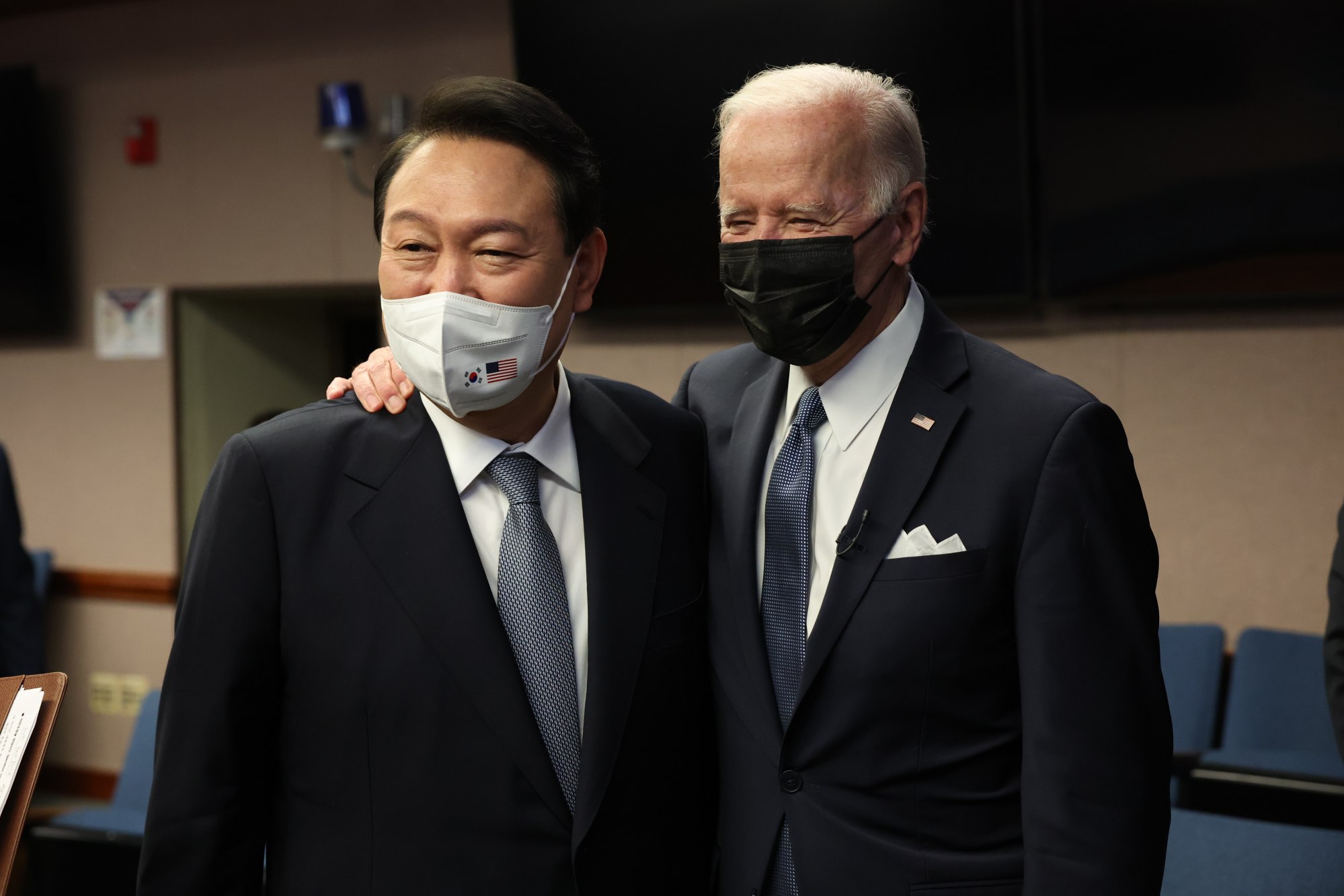 "Kishida does not want to be seen to be going along with the South Korean leader's request for a meeting as it would make him seem weak, to be making concessions," said Akitoshi Miyashita, a professor of international relations at Tokyo International University.
"The feeling in Tokyo is that the ball is in
South Korea
's court and that they are waiting for Seoul's responses on the issues that have been causing so many problems in recent years, such as the 'comfort women', forced labourers and Korean courts that have found in favour of Korean plaintiffs and confiscated the property of Japanese corporations," he said. "If Kishida agreed to talks without these issues being settled, then there would certainly be people in Japan who would criticise that he was weak."
Japan is also unhappy that a South Korean government surveying vessel was spotted operating close to disputed islands in the Sea of Japan earlier this month. The islands are controlled by South Korea and are known there as Dokdo, but are claimed by Tokyo, which refers to them as Takeshima.
"The Japanese people are, I think, divided," Miyashita said. "Conservatives insist on seeing any sign of rapprochement towards Seoul as indicating weakness.
"My feeling, although I think I am in the minority, is that
Japan
should definitely reciprocate South Korea's attitude because they have shown that they are willing to move the bilateral relationship one step forward and Kishida needs to show that he is willing to go along with that.
"That could, in turn, create a more favourable environment and encourage South Korea to make more concessions as the public there see improving ties."
Robert Dujarric, co-director of the Institute of Contemporary Asian Studies at the Tokyo campus of Temple University, agreed that Kishida was reluctant to appear "soft" in the eyes of the public so close to the election, but suggested that he was also trying to shake off a reputation as being a dove in the eyes of the more hawkish members of the ruling Liberal Democratic Party (LDP) – a good number of whom would have preferred a more conservative leader after Shinzo Abe stepped down last year.
"But that can only be part of the reason, as unless the public opinion polls are completely off-base, then the LDP is going to do well in the election in any case," Dujarric said. "And the voters don't really care about South Korea when it comes to voting; they care about domestic issues such as inflation, healthcare, education and so on."
There are pressing reasons why Kishida should have responded positively to Yoon's offer to talk, Dujarric said, the most fundamental of which was the growing security challenges in the region, with
China
,
North Korea
and
Russia
all exerting pressures of some sort on Japan.
Refusing to engage with a neighbour with comparable security concerns equates to a "failure" on the part of the Japanese leadership, he added.
"South Korea is always going to be a tough partner and that just cannot be helped, but this is an example of terrible short-sightedness on the part of Japan," Dujarric said. "It suggests that Tokyo has little understanding of the importance of South Korea or where it fits in the broader geopolitical picture.
"South Korea could be the perfect partner for Japan, but instead we have the US trying to get the two sides to work together," he added. "Instead, there is a growing belief that Japan will only do something when it is told to by the US; that it cannot think for itself. To me, this is a missed opportunity that is very unfortunate."