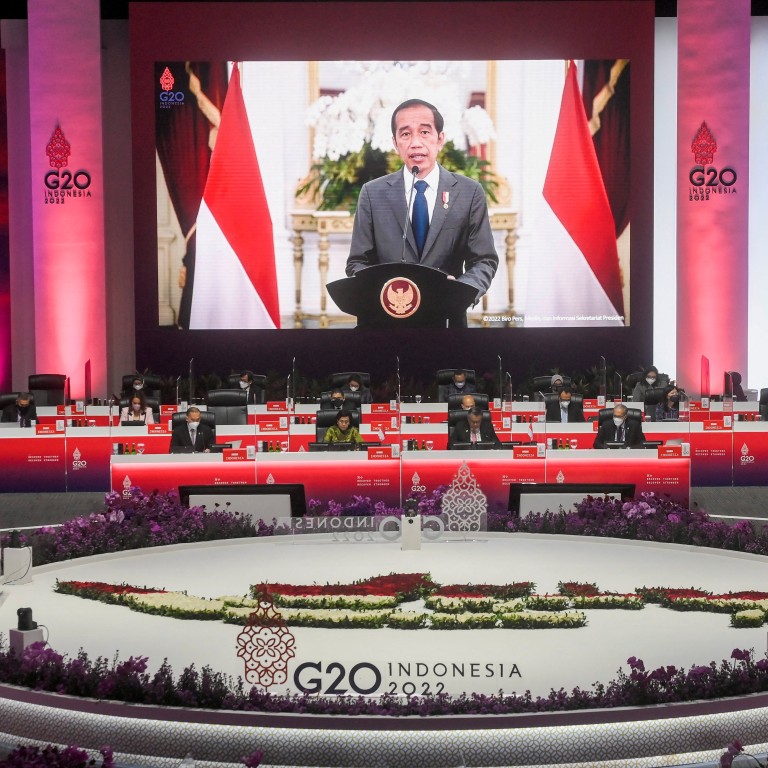 Indonesia's Jokowi likely to talk food prices with Putin even as he calls for 'peace' amid Ukraine war
Jokowi is likely to address immediate issues like food prices that could weigh on his domestic, international legacy when he leaves office in 2024
The two leaders are set to meet in Moscow on June 30, after Widodo attends the G7 summit in Germany and meets Ukraine's Zelensky in Kyiv
Ahead of Indonesian President
Joko Widodo
's meeting with Russian President
Vladimir Putin
this week, analysts expressed doubt over Widodo's ability to convince Moscow to end the
war in Ukraine
, suggesting that Jokowi, as he is popularly known, will focus on issues immediate to his "domestic and global legacy" as his term draws to a close in 2024.
These include the sharply higher cost of food worldwide in light of Moscow's war on Ukraine, now entering its fifth month.
"Unfortunately, I don't see that he can change Putin's mind or propose some scenario for
mediation or peace
. I think his goals, as usual, are more Indonesian-centric: namely the Group of 20 (
G20
) summit and the food crisis," said Radityo Dharmaputra, a PhD researcher in political science at the Johan Skytte Institute of Political Studies, University of Tartu in Estonia.
"His domestic legacy depends on his ability to navigate the food crisis, and his global legacy will depend on the G20 summit," said Dharmaputra, who is also a lecturer at the department of international relations at Airlangga University in Indonesia.
Russia
intensified air strikes
on Ukraine over the weekend, just as world leaders gathered in Germany for the G7 summit from June 26 to 27. Widodo is attending the event as a guest, after which he will travel to Ukraine's capital Kyiv to meet President Volodymyr Zelensky.
"The mission is to ask … President Zelensky to open a dialogue forum for peace, to build peace because the war has to be stopped," Widodo said at a press conference in Jakarta on June 26.
The two leaders will also discuss the food supply chain "that needs to be reactivated" soon. Widodo will go to Moscow from Kyiv, where he will ask Putin for an immediate ceasefire in the war and to begin dialogue with Zelensky. Putin has declined to meet Zelensky so far.
Indonesia, as rotating chair of the G20, has come under pressure from Western countries, led by the United States, to exclude Russia from the G20 meeting in November. But Jakarta has refused to withdraw the invitation to Moscow, and said that Putin has expressed intent to attend the November summit.
For Russia, Indonesia is a strategic partner because it provides an alternative for them "especially now to build better relationship with the global south", seeing that their relationship with the West "is completely shattered", said Dharmaputra. Russia's traditional partners in the region are China and Vietnam.
A clear agenda
Indonesia's former Deputy Foreign Minister Dino Patti Djalal, describing Jokowi's visit "as the most important international visit this year", said the purpose of the visit must be clear. "Is this a bilateral visit? Is this to discuss the G20? Or does it carry a mission of peace?" he said.
"If this is a peace mission, Indonesia must have a peace concept that will be proposed to Putin and Zelensky. Indonesia must also, from the start, determine its ambitions on its involvement in the conflict, and "whether its role would be intensive or moderate," said Djalal.
"Whether all points can be achieved or only a portion of them, the most important thing is that there are concrete things that can be proposed," he said.
Among them is to seek a ceasefire between Russian and Ukrainian troops in Ukraine within a period of time agreed by both parties.
Djalal recommended that sharp talking points be provided to the president, in an extension of the straightforward speaker that Widodo is known as in Indonesia.
"Domestically, we recognise how President Jokowi always speaks practically, straightforwardly, firmly, clearly, and bluntly. Internationally, he should also be the same," he said.
But Djalal cautioned of language that could be misinterpreted as Indonesia giving legitimacy towards the Russian invasion of Ukraine.
"President Joko Widodo also needs to clearly convey to President Putin that Russia's military action in Ukraine has caused great damage to the global economy and many countries in the world, and has also caused trouble for the Indonesian economy and the Indonesian people, especially its impact in the food and energy situation domestically."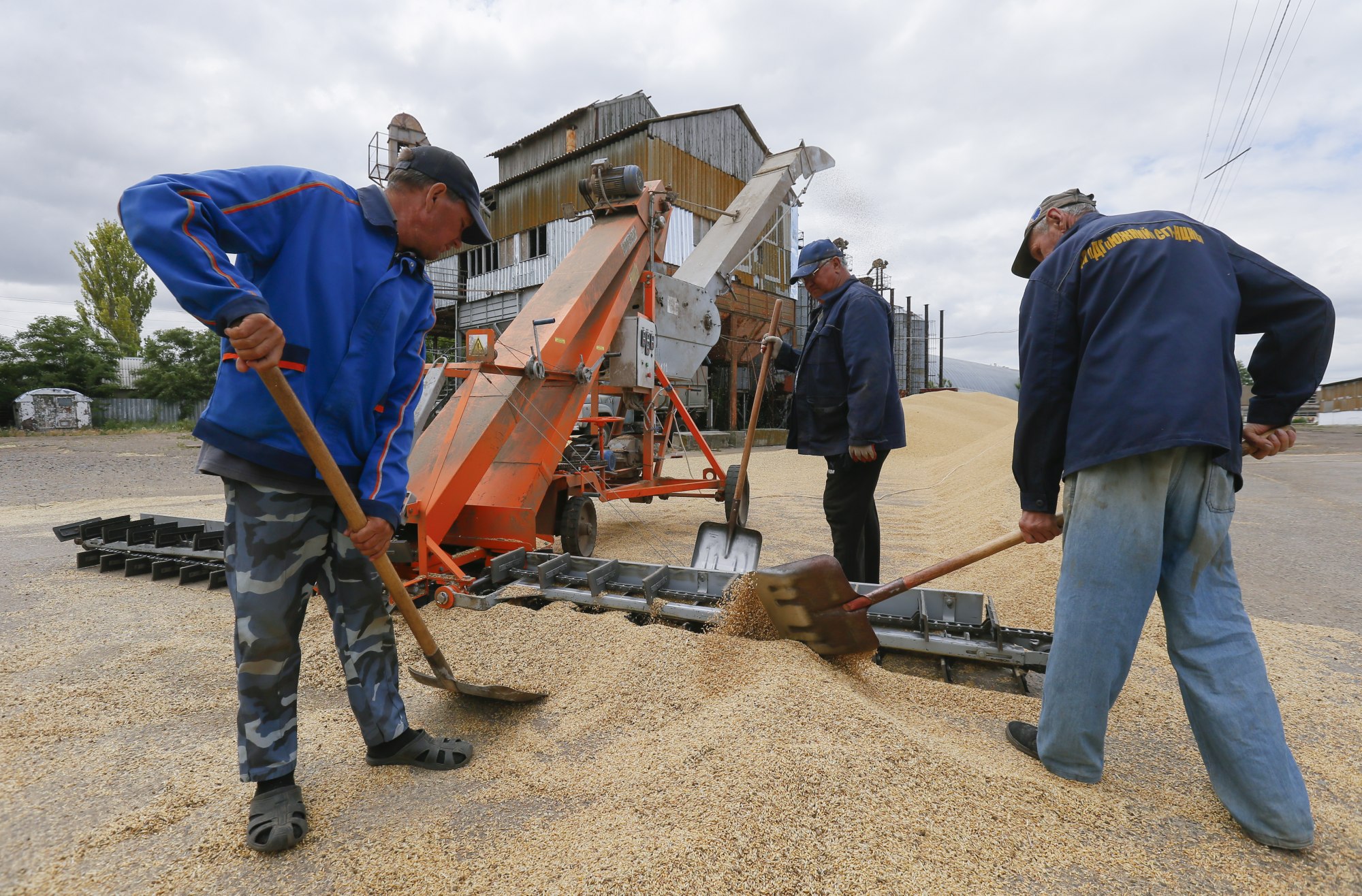 Higher food prices bite
Indonesia's Foreign Minister Retno Marsudi has said that food and fertiliser products from Russia and Ukraine needed to be "reintegrated into the global market, despite the war".
"It is necessary to secure a grain corridor from Ukraine and open food and fertiliser exports from Russia. All countries must refrain from actions that further exacerbate this food crisis," she said in a statement on June 26.
Bhima Yudhistira Adhinegara, director of the Jakarta-based Center of Economic and Law Studies said the Russia-Ukraine war had led to rising food prices in the country and fears of volatile food inflation.
"Higher prices of fertiliser, the burden of state spending, increased sharply, especially for fuel subsidies which are estimated to soar to 500 trillion rupiah (US$33.78 billion) from its current 134 trillion rupiah," he said.
Bhima said cooking oil, wheat based products, corn, beef, chicken, egg, garlic, "almost all food commodities", had been hit with increases in prices.
Companies have incurred higher import costs. Trade protection policies in food-producing countries such as India that in May banned wheat exports, have disrupted Indonesia's food supply.
Data from the National Statistics Agency showed that Ukraine was Indonesia's largest supplier of wheat and meslin in 2020 with 2.96 million tonnes.