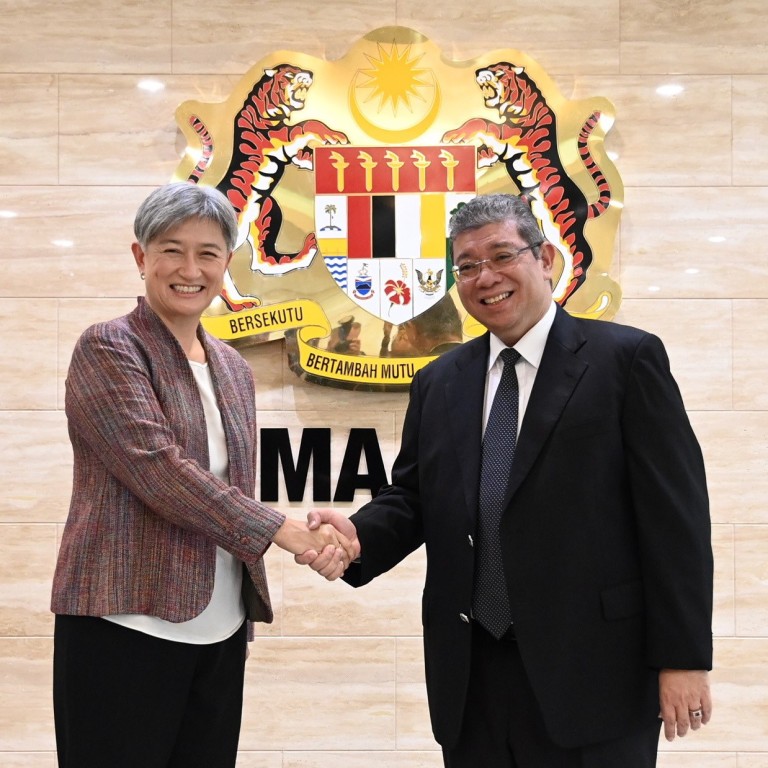 Australia says committed to Southeast Asia's stability, allays fears over Aukus nuclear submarines
Foreign Minister Penny Wong, who wrapped up the last leg of her regional tour in Malaysia, said the new Labor government is 'listening' to the concerns of its neighbours
She also sought to assuage Asean's fears over the Aukus security pact, saying Canberra won't have any nuclear capability on its submarines
Australian Foreign Minister Penny Wong on Tuesday reiterated the Albanese administration's commitment to uphold stability and prosperity in Southeast Asia as she paid her first official visit to
Malaysia
.
Wong, who wrapped up the last leg of a tour of the region, said
Austr
alia and Southeast Asia's future are intertwined.
"We share the same future because we share the same region," she said at a joint news conference with her Malaysian counterpart, Saifuddin Abdullah.
Echoing her commitment in Vietnam on Monday that "size and power" are not ways to settle disputes, Wong also said Australia stands by its commitment to keep Southeast Asia a region that is stable and prosperous where "sovereignty is respected".
"And importantly, a region where rules enable some predictability to state's behaviour and to the way in which disputes are settled," she said.
Wong, an ardent promoter of her Southeast Asian heritage, stressed that the importance of the region "goes beyond geography" and that the new Labor government, which won power in a May national election, is "listening" to the concerns of its neighbours.
Wong acknowledged that the prospect of having nuclear-powered submarines operating in the region under the defence arrangement has caused concern among Australia's partners including Malaysia.
The minister, however, maintained that Aukus' scope is limited only to propulsion of the submarines and has nothing to do with nuclear armaments.
"We remain very clear that we do not seek to arm any nuclear capabilities for our submarines," she said.
"For example, if China wants to help North Korea purchase nuclear-powered submarines, we can't say no because Aukus has set a precedent," he told Nikkei in May.
Wong, who was born in the state of Sabah on Malaysian Borneo, is expected to fly to her family hometown of Kota Kinabalu to spend time with relatives before returning to Australia.