Japan
Get more with myNEWS
A personalised news feed of stories that matter to you
Learn more
Ukraine war: Is Vladimir Putin using oil to 'blackmail' Japan for slapping sanctions on Russia?
Moscow is seeking to take over control of an oil development that supplies 10 per cent of Japan's liquefied natural gas, at a time the country is experiencing energy shortages
While the move has been described as 'effective blackmail' by observers, others say Russia knows it is in both parties' interests to avoid a full-blown clash
The cap would be enforced through the introduction of a ban on insurance and other services required to transport Russian energy unless the oil or gas is bought below an agreed price.
"It will not have been missed in Moscow that Japan is experiencing very
serious energy shortages
this summer, as temperatures are at record highs and most of the nation's nuclear power plants are still offline and awaiting safety clearance" after the March 2011 Fukushima nuclear disaster, he said.
"Moscow is effectively blackmailing Japan and we have finally realised that for as long as this country is reliant on Russia for our energy resources, then they will be able to intimidate us," he said. "And that is an absolutely unacceptable situation."
Shimada said one solution would be for the Japanese government to hasten approval for the restart of mothballed nuclear reactors, a position echoed in an editorial in the Sankei newspaper on Thursday.
"Keen to unilaterally rob Japan of its interests, Moscow is attempting to gloss over its own outrageousness in trampling on Ukraine's territorial and human rights. But its abhorrent acts can never be forgiven," the editorial stated, adding that the Japanese government should not wait for Russia to seize control of the Sakhalin-2 facilities but simply withdraw from the project.
The Sakhalin-2 plant, which started production in 1999, was partly funded by a consortium of foreign companies. Mitsui & Co has a 12.5 per cent stake in the facility and Mitsubishi Corp has a 10 per cent interest, although under Putin's decree these will be transferred to a new Russian operating company.
On Wednesday, Russia's former president Dmitry Medvedev said the Japanese proposal would lead to a significant shortage of oil on the market and see prices spike as high as US$400 a barrel.
And if the Japanese proposal was put into action, he said Japan "would have neither oil nor gas from Russia, as well as no participation in the Sakhalin-2 LNG project", Reuters reported.
The same day, Russia's presidential spokesman Dmitry Peskov accused Tokyo of taking a "very unfriendly" stance against the Kremlin. Speaking to reporters in Moscow, Peskov said Japan's position was not helping to improve bilateral relations, trade and the economy.
Despite the rhetoric from both sides, some analysts say Moscow and Tokyo are keen to keep the energy flowing and not heighten tensions in the Far East.
"It is clear that Russia has been angered by Japan's stance at the Nato and G7 conferences in Europe and wants to respond where Tokyo is weakest, which is its energy supplies," said Yakov Zinberg, a professor of international relations specialising in East Asian affairs at Tokyo's Kokushikan University.
"But at the same time, Russia will know that it cannot push too far as the last thing it wants is any sort of military confrontation in the Far East," he said. "If the war continues in Ukraine for many more months, the Russian military has a very real fear of fighting a two-front war and they will do everything in their power to avoid that."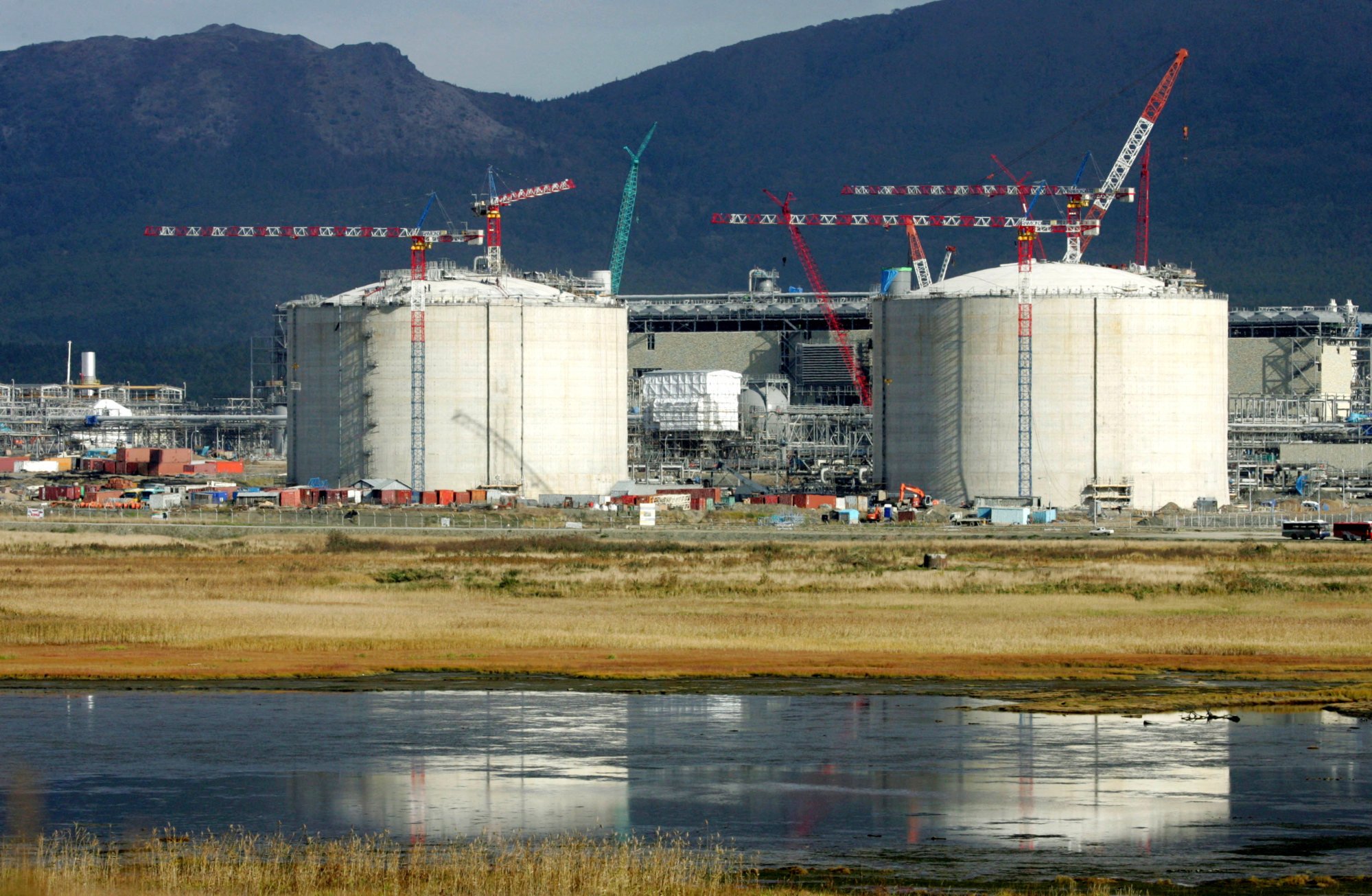 Zinberg, who is originally from St Petersburg, said Medvedev was effectively acting as Putin's "big stick", but he was also confident that talks would soon be under way – and may already be taking place – to ensure the conflict does not escalate beyond the present verbal assaults.
"Both sides really want to avoid any more difficulties and although it appears at the moment that the situation is volatile and difficult, I see this as an early step in a negotiating strategy," Zinberg said.
"Russia does not want Japan to leave the Sakhalin-2 project and Japan needs the energy," he added. "They may sound serious in public, but it would be too damaging for both sides to simply walk away at this point."