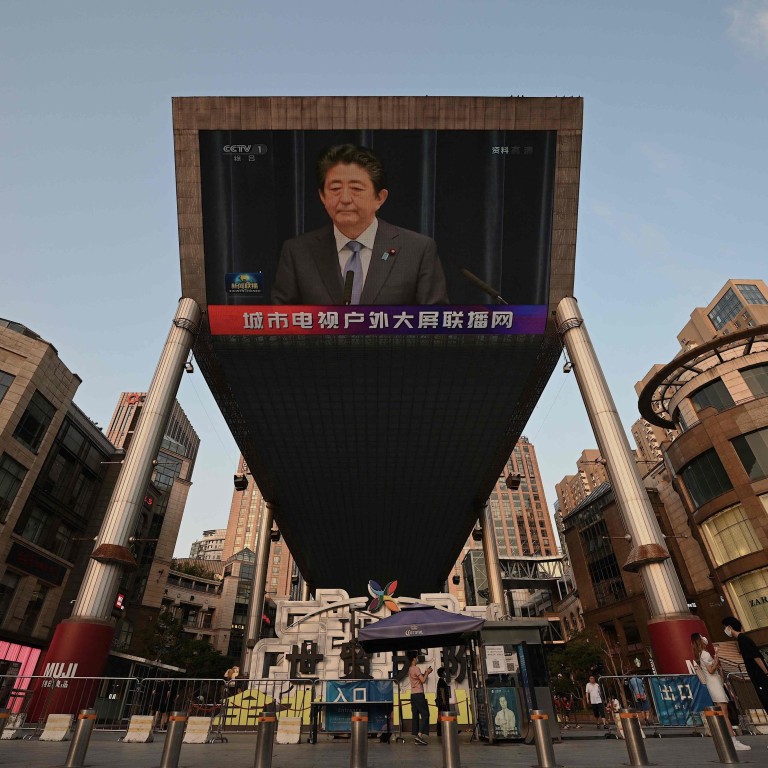 Analysis
Shinzo Abe assassination: From Singapore to India, tributes flow for ardent champion of 'free and open Indo-Pacific'
His stint as premier saw Japan deepen the goodwill it had carefully rebuilt in Southeast Asia following the painful memories of WWII
As far back as 2007, he floated his idea of a 'broader Asia' encompassing countries in both the Pacific and Indian Ocean regions
The assassinated former Japanese prime minister Shinzo Abe was a central figure in his country's politics but also left a strong legacy across Asia. His main achievement was redirecting Tokyo towards taking a more proactive role in the region and forging ahead with an important trade pact after the US abandoned it, analysts say.
In Southeast Asia, in particular, Abe's 2012-2020 stint as premier saw Japan deepen the goodwill it had assiduously rebuilt in the region following the painful memories of the second world war, observers said.
Nonetheless, the Abe administration's strained relationship with South Korea – Japan's closest neighbour and ex-colony – revealed the flaws in his foreign policy.
Tomoo Kikuchi, an associate professor at the Graduate School of Asia-Pacific Studies in Japan's Waseda University said Abe made the so-called "Indo-Pacific" a strategic concept not only for Japan and the United States but also Southeast Asian nations.
As far back as 2007, during his short-lived first stint as premier, Abe floated his idea of a "broader Asia" encompassing countries in both the Pacific and Indian Ocean regions.
In a special address to India's parliament, he said it was incumbent upon democracies like India, Japan and Australia – along with the US – to forge a network that "will allow people, goods, capital, and knowledge to flow freely".
Nine years later, in 2016, Abe became the first leader to raise the "Free and Open Indo-Pacific Vision".
The US later formulated its own Indo-Pacific strategy and the phrase has come to reflect a clarion call among like-minded nations to strengthen security ties amid China's increasing assertiveness over the last decade.
"His vision of the Indo-Pacific was formulated before the US-China trade war broke out and economic statecraft became a mainstream thinking in Japan," Kikuchi said, adding that the best example of Abe's proactive stance was the revival of the Trans Pacific Partnership after the US pulled out from the negotiations.
After the US left the TPP negotiations in January 2017 – soon after President Donald Trump came to power – Abe led the revival of the Comprehensive and Progressive Agreement for Trans-Pacific Partnership (CPTPP) which now has 11 member countries and others knocking at its doors.
Trump, who came to power on an "America First" platform, eschewed multilateral trade deals which he believed led to US jobs being "stolen" by less developed nations.
In Asia, the US decision to withdraw from the TPP has been criticised as a major tactical error as the pact would have allowed Washington the means to effectively compete with China's economic influence in the region. Now, China is among the countries in the queue for accession into the pact.
Describing the CPTPP as Abe's legacy, Masato Kamikubo, a professor at Ritsumeikan University's Graduate School of Policy Science in Japan, said Britain's interest – and possible accession to the CPTPP – would lead to greater British security presence in Asia.
"This will be beneficial in ensuring a stable military balance between China and Asian nations," Kamikubo said.
George Yeo, Singapore's former foreign minister said that Abe had made a "historic contribution to peace and economic cooperation" in the region by "rescuing" the TPP.
"Abe was a strong leader, he gave a new spirit to Japan and enhanced Japan's stature in the world", Yeo told This Week in Asia.
Tan Ming Hui, an associate research fellow in Singapore's S Rajaratnam School of International Studies said Abe's accomplishments include restoring his country's political stability and strengthening its international standing.
Tan said that Abe also recognised India's importance as a democratic balancer in the region and played an important role in forging deeper ties with India by building personal rapport with Prime Minister Narendra Modi.
In Southeast Asia, Abe actively pursued closer security and economic cooperation and "made a strong impression in the region", Tan noted. "Japan is consistently regarded as a trusted partner and a stabilising influence", Tan said, adding that Abe will be remembered for his diplomatic acumen.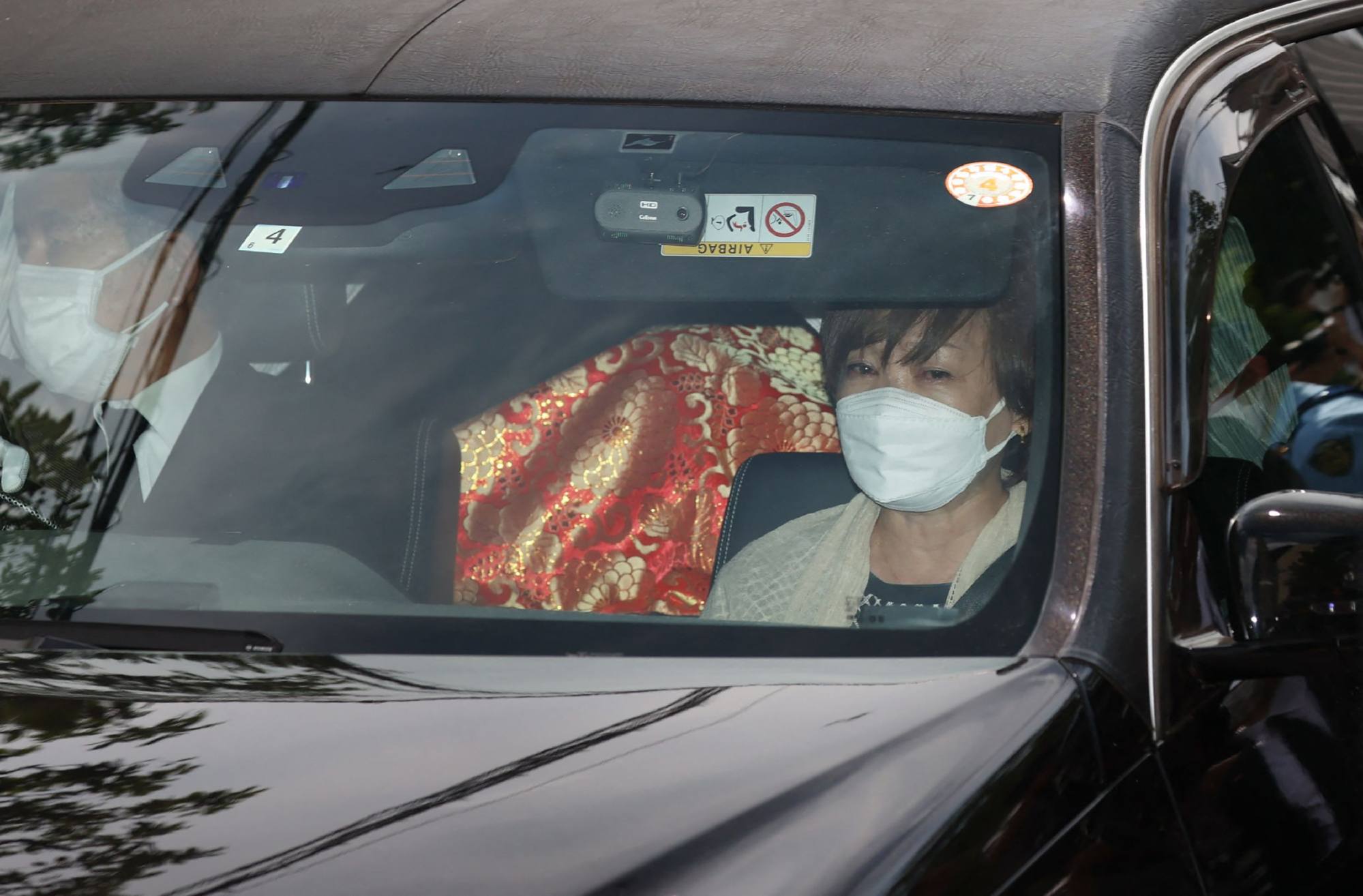 Akash Sahu, a research analyst at the New Delhi-based Manohar Parrikar Institute for Defence Studies and Analyses said Abe's most important accomplishment in Southeast Asia was trust and goodwill.
Japan's assistance in areas such as infrastructure development, its role in the Asian Development Bank and disaster relief have all been crucial for building confidence in its relations with Southeast Asia, Sahu noted.
Abe's personal charm and leadership were also significant in strengthening ties between Japan and Asean, or the Association of Southeast Asian Nations.
"But his ability to see the larger picture vis-à-vis evolving security dynamics in the region, will be his primary legacy," Sahu added.
Abe's South Korea legacy
Leif-Eric Easley, associate professor of international studies at Ewha Womans University in Seoul said that Abe was an early proponent of coordinating Indo-Pacific strategies as the leader was "clear-eyed about challenges posed by China".
Abe also upgraded Japan's alliance with the US and strengthened ties with Australia and India through the Quad, or the Quadrilateral Security Summit.
"He visited all 10 Asean states and boosted cooperation in Southeast Asia, an approach that would be emulated by (former) President Moon Jae-in of South Korea," Easley said.
Easley noted that Moon did not honour an agreement between his predecessor and Abe regarding healing the wounds of Imperial Japan's brothel system, and this led to Tokyo's economic retaliation against South Korean court rulings on wartime labour.
"A lesson of the Abe years is that Asia benefits from Japan's forward-looking leadership but also needs Tokyo to make further efforts at historical reconciliation," Easley said.
Waseda University's Kikuchi said that the downturn in ties with Seoul in recent years shows the limitations of Abe's policies, given the former leader's pragmatism on the one hand and rightwing nationalism on the other.
"His nationalistic idea was supported by the right-wing camp in Japan and he took an uncompromising attitude to controversial historical disputes between the two countries including his visit to the Yasukuni Shrine," Kikuchi said, referring to the shrine that honours Japan's war dead, including convicted wartime criminals.
Japan-Singapore ties
Yeo, Singapore's foreign minister from 2004 to 2011, said that Abe forged a good relationship with Prime Minister Lee Hsien Loong and that Japan-Singapore relations "grew from strength to strength" during his tenure.
Yeo said that he called on the former Japanese prime minister in Tokyo after Abe first stepped down as prime minister in 2007 to ask if Abe could be a member of Nalanda University's International Advisory Council which Yeo then chaired.
"Abe listened to me attentively but did not say 'yes', I guessed then that he was planning on a return to Japanese politics," Yeo said, adding that after Abe stepped down again in 2020, his views moved further to the right, reflecting those of the faction he led.
Abe set an example of his 'diplomacy of panoramic views' and Southeast Asia was particularly important
"He was a patriot and will be remembered as such by the Japanese people. Singapore has lost a good friend," added Yeo, who is currently a visiting scholar at the National University of Singapore's Lee Kuan Yew School of Public Policy.
Waseda University's Kikuchi, who lived in Singapore previously, remembered that Abe was one of the first foreign leaders to arrive in the city state to attend the funeral of Lee Kuan Yew who died in 2015.
"Abe set an example of his 'diplomacy of panoramic views' and Southeast Asia was particularly important," Kikuchi said, referring to the late politician's proactive diplomacy of expanding Japan's diplomatic presence worldwide through "a panoramic view of the world map".
"I am sure Lee Hsien Loong appreciated Abe's respect for his father and Abe was warmly received," Kikuchi said: "This helped strengthen the continuing good relationship between Japan and Singapore".