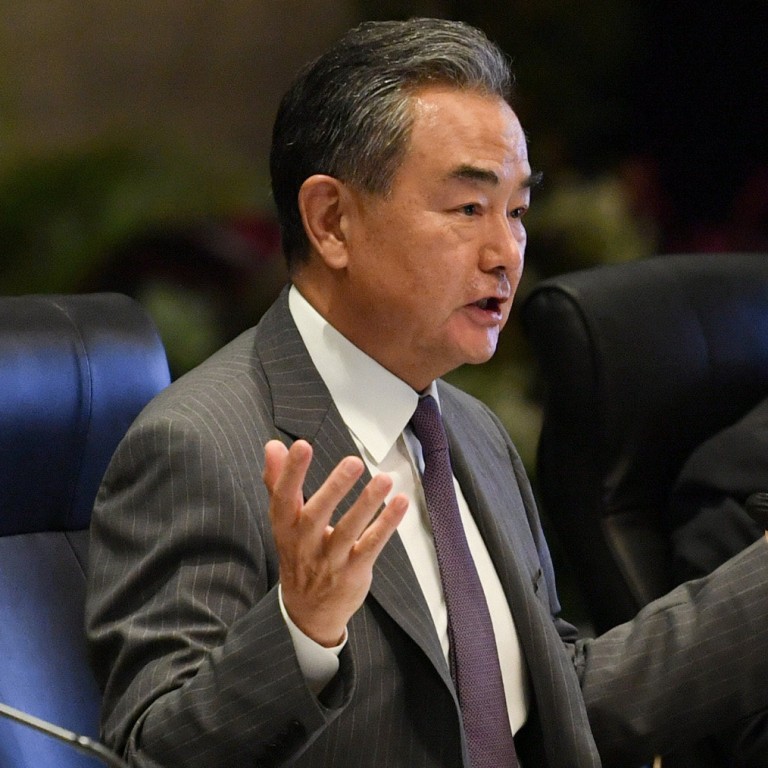 China's foreign minister Wang Yi warns of 'ferocious storms' if one-China policy is abandoned by US and Taipei
The Chinese foreign minister accused the US of 'playing the Taiwan card to disrupt and contain China's development'
Wang Yi, who is on a five-nation Southeast Asia tour, was speaking at the Asean secretariat headquarters in Jakarta
China's Foreign Minister Wang Yi on Monday warned there would be "dark clouds or even ferocious storms" if the one-China principle governing how Beijing views self-ruled
Taiwan
were to be abandoned, and accused Washington of seeking to hollow out the policy.
Wang said that current tensions in the Taiwan Strait were caused by Taipei authorities "who abandoned the 1992 consensus that reflects the
one-China principle
, undermined cross-Strait relations … and they are walking further down the path of relying on foreign countries to seek independence".
He also said the
United States
was currently "trying to play the Taiwan card to disrupt and contain China's development".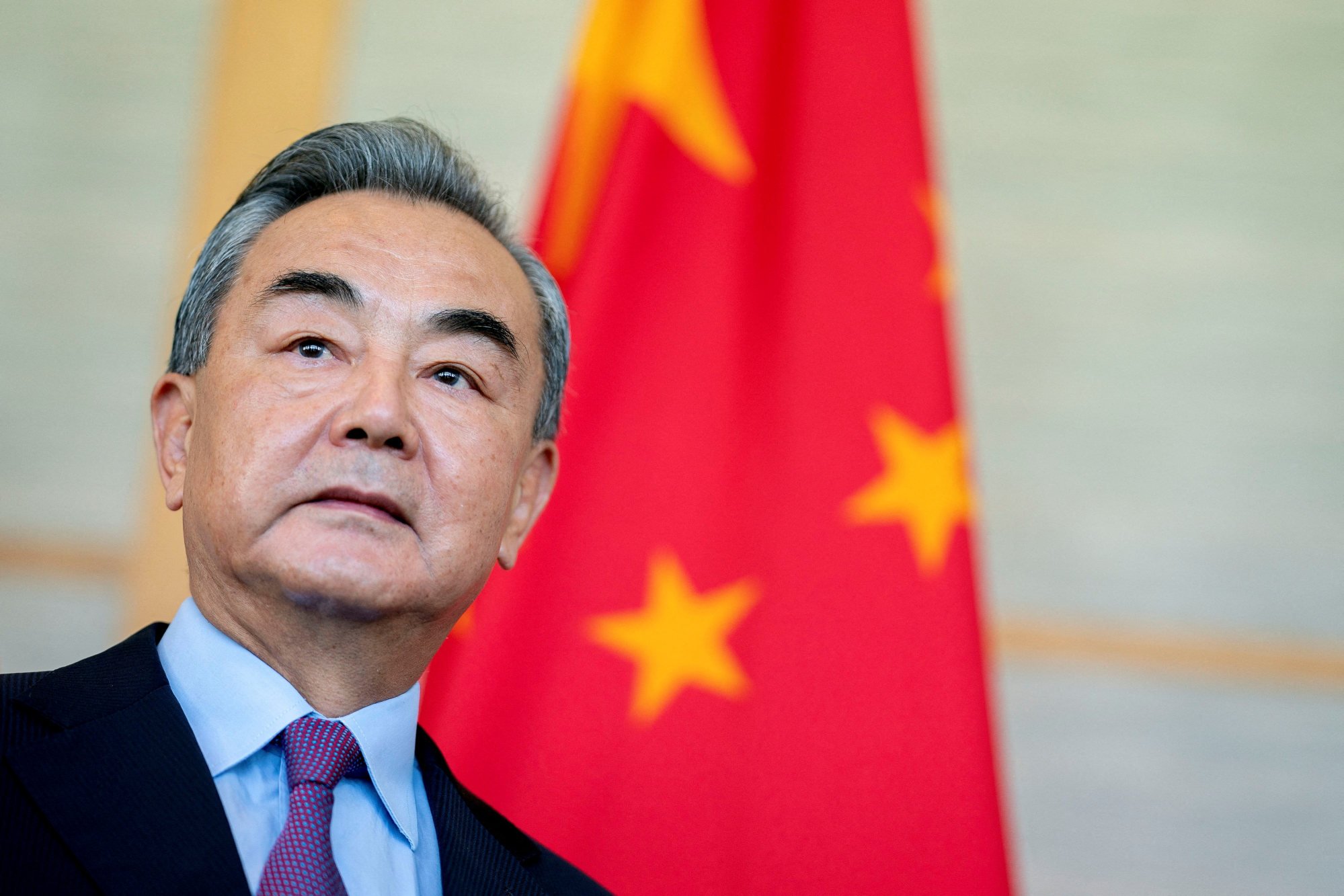 Wang was speaking about China's regional policy at the Association of Southeast Asian Nations (
Asean
) secretariat headquarters in Indonesia's capital of Jakarta.
"I also want to point [out] that recently the US has been emphasising repeatedly the need to uphold the sovereignty and territorial integrity of every country. I've heard this many times. Given America's past record, we take seriously this statement from the US," Wang said.
"But we must stress one thing, the US cannot practice double standards of constantly reneging on its promises or flip-flopping on its positions," he said, underscoring that China's sovereignty and territorial integrity needed to be respected and upheld as well.
Washington has said it remains committed to its one-China policy and does not encourage independence for Taiwan, but the US is required to provide Taiwan with the means to defend itself under its US Taiwan Relations Act.
Wang reiterated China's position on "the Taiwan question", saying that "there is only one China, to which both sides of the Taiwan Strait belong".
He added: "Taiwan is part of Chinese territory, although the two sides have been politically against each other for a long time.
"We hope that all countries can fully recognise the serious danger of Taiwan independence and work with China to uphold the one-China principle," he said.
"The more unequivocal we are about upholding the one-China principle, the more likely it is to ensure peace and stability across Taiwan Strait and peace and prosperity in the region."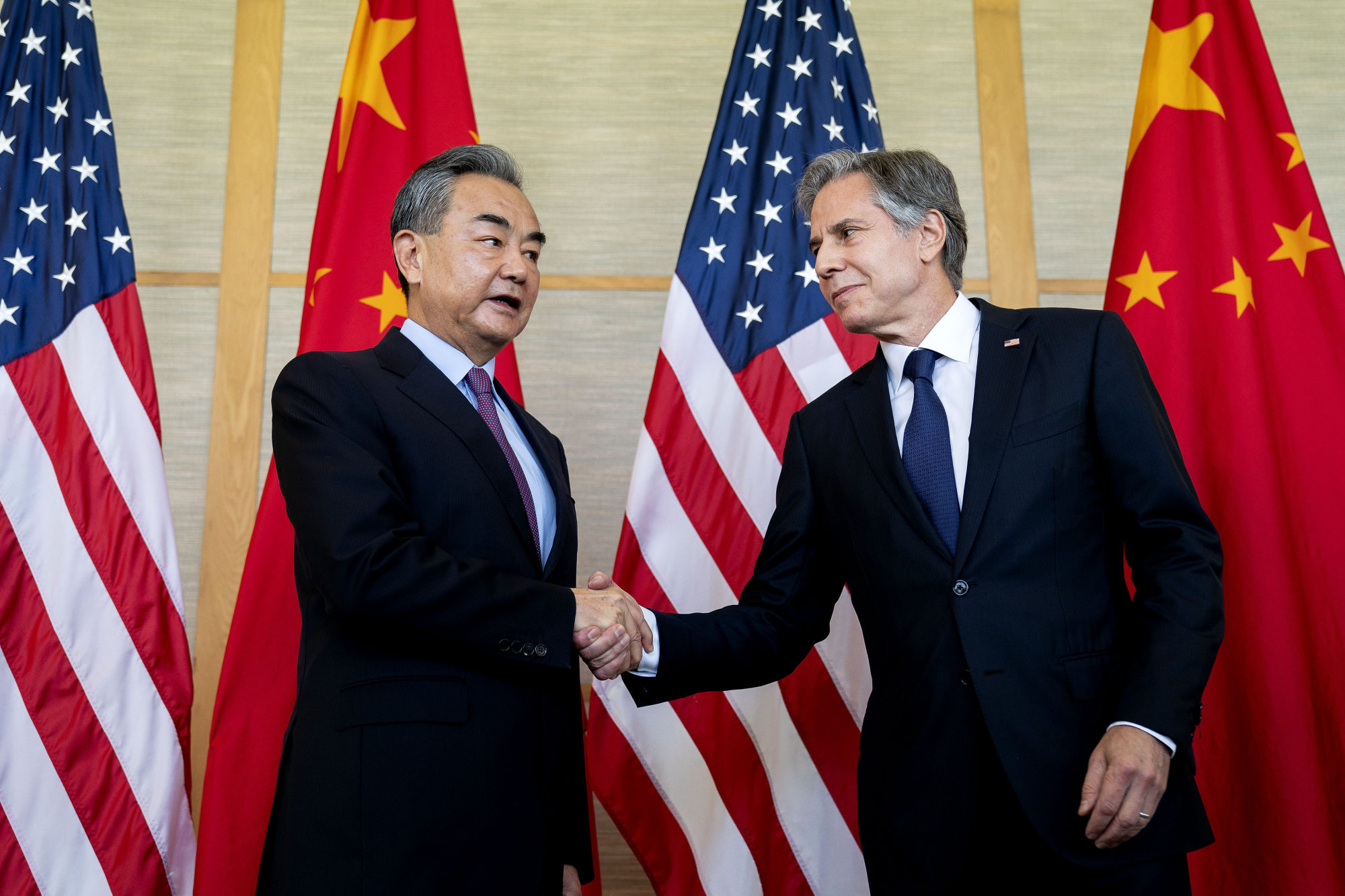 Wang's speech came days after he held a five-hour meeting with US Secretary of State Antony Blinken on the sidelines of a meeting of G20 foreign ministers in the Indonesian resort island of Bali last weekend.
On Monday, Wang said that he told his American counterpart that both
China
and the US should "jointly uphold open regionalism … support Asean centrality, uphold the existing regional cooperation framework, and respect each other's legitimate interest in the
Asia-Pacific
instead of aiming to antagonise or contain the other side".
"If China and the US can have sound
interactions
in the Asia-Pacific, it could help release positive energy and also meet the expectations of all regional countries," Wang said.
"So we look forward to the feedback of the US side to the Chinese proposal, whether China and the US can have positive interactions. It's also a test of whether the US can rise above its hegemonic mentality, give up its zero-sum logic and take concrete actions to play a constructive role in peace and prosperity in the Asia-Pacific."
Wang also warned Asean countries to avoid being used as "chess pieces in major-power rivalry, and from coercion by hegemony and bullying".
"At present, many countries in the region, including Asean countries, are under the pressure to take sides, and the strategic environment in the region risks being reshaped by political factors. It is necessary that we continue to uphold independence, respect each other's sovereignty and core interests, and respect the integrity, independence and leading role of Asean as a community," Wang said.
On the economic front, according to Wang, current disruptions to the stability of regional industrial and supply chains in Asia are due to "unabated noises" of decoupling and supply chain disruptions.
"We should together defend the multilateral trading regime with the World Trade Organisation as the cornerstone, ensure a free and open global market, and promote integrated economic development," he said.
Addressing China's territorial dispute with several Southeast Asian countries in the South China Sea, Wang said Beijing "will continue to call for settling differences in the Asian way and uphold regional peace and stability".
"China and Asean countries are expediting the [South China Sea] Code of Conduct consultations, which will serve as solid international safeguards for more effective management of differences. and more active joint governance of the South China Sea," he said.
The Chinese foreign minister is currently on a tour of Southeast Asia that includes stops in Myanmar, Indonesia, the Philippines, Thailand and Malaysia.
On Monday, Wang met Indonesian President
Joko Widodo
, during which he expressed "appreciation towards Indonesia's efforts to seek a peaceful resolution to the current situation in
Ukraine
, including specifically mentioning the President's visits to Kyiv and Moscow", Retno Marsudi, Indonesia's foreign minister, said in a statement.
Additional reporting by Reuters