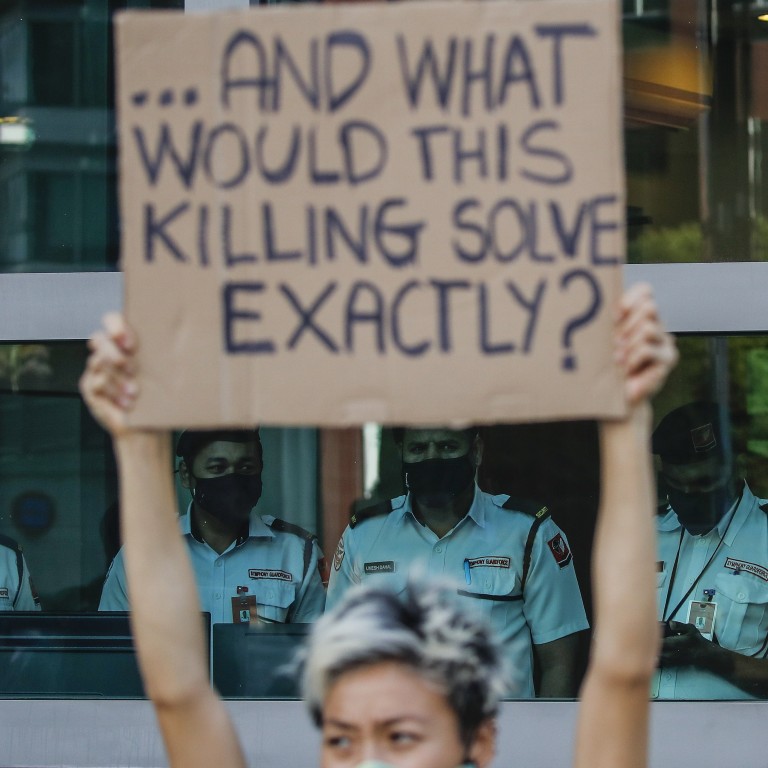 Singapore's hanging spate to continue as minister K. Shanmugam vows no let-up in tough laws to fight illegal drug use
Convicted drug trafficker Nazeri Lajim was hanged on Friday, the fifth execution in the city state since March
The Singapore government has stoutly defended its use of the death penalty, claiming the policy has broad public support
Singapore
executed a 64-year-old man convicted of drug trafficking on Friday, with activists fearing no early end to the ongoing spate of hangings following a pause during the
Covid-19 pandemic
.
Singaporean Nazeri Lajim, the fifth person to be executed since March, was hanged in prison, the prisons service said in a statement. There are currently an estimated 60 people on Singapore's death row.
In a radio interview on Wednesday, Singapore's influential law and home affairs minister K. Shanmugam acknowledged that enforcement of the country's strict stance on drugs was getting more challenging as its neighbours mull easing their respective rules.
"It really is incumbent upon us to present the choices in very vivid terms and persuade our people, including young people, that we have to make the right choices for them and for society," said Shanmugam. The minister has in recent months stepped up media engagement on the matter and appeared on
BBC
's Hardtalk in late June.
According to anti-death penalty activist Kirsten Han, Nazeri's family was notified of his execution last week.
He was handed the death sentence in 2017, some five years after he was arrested during an anti-narcotics operation. Nazeri was found with two bundles of what was analysed to be 35.41g of heroin, exceeding the 15g legal threshold for the imposition of the death penalty.
Nazeri has argued that he had only ordered one bundle and intended to keep some for personal consumption. There was a later attempt to have his case reviewed but the application was dismissed.
Nazeri was also among 17 inmates who filed a suit against the Singapore government, suggesting that Malays are over-represented on death row, but that case was also dismissed. The judge ruled that the application amounted to an abuse of court process.
In a Vice News documentary, Nazeri's sister Nazira Lajim said he mixed with "bad company" at a young age after they lost their father. Nazeri became addicted to drugs when he was 14 and has been incarcerated multiple times.
"He is one of my best brothers. He is not a violent person," said Nazira. "I have to console myself. If anything happens … I'll be very upset but [he is] going to a better place."
Nazira's petition to the Singapore president for clemency was unsuccessful.
Phil Robertson, the deputy Asia director of the New York-based Human Rights Watch, told This Week In Asia that Nazeri was a drug addict who was sick and "deserved sympathy, treatment and support".
"Executing someone like him does nothing to end addiction or limit the drug trade," he said. "Rather this is just another example of knee-jerk, rights-abusing Singaporean government cruelty.
"The Singaporean government should be ashamed of itself, and its rights-abusing spate of executions being done in a rush, as if they are trying to make up for time lost during the Covid-19 pandemic."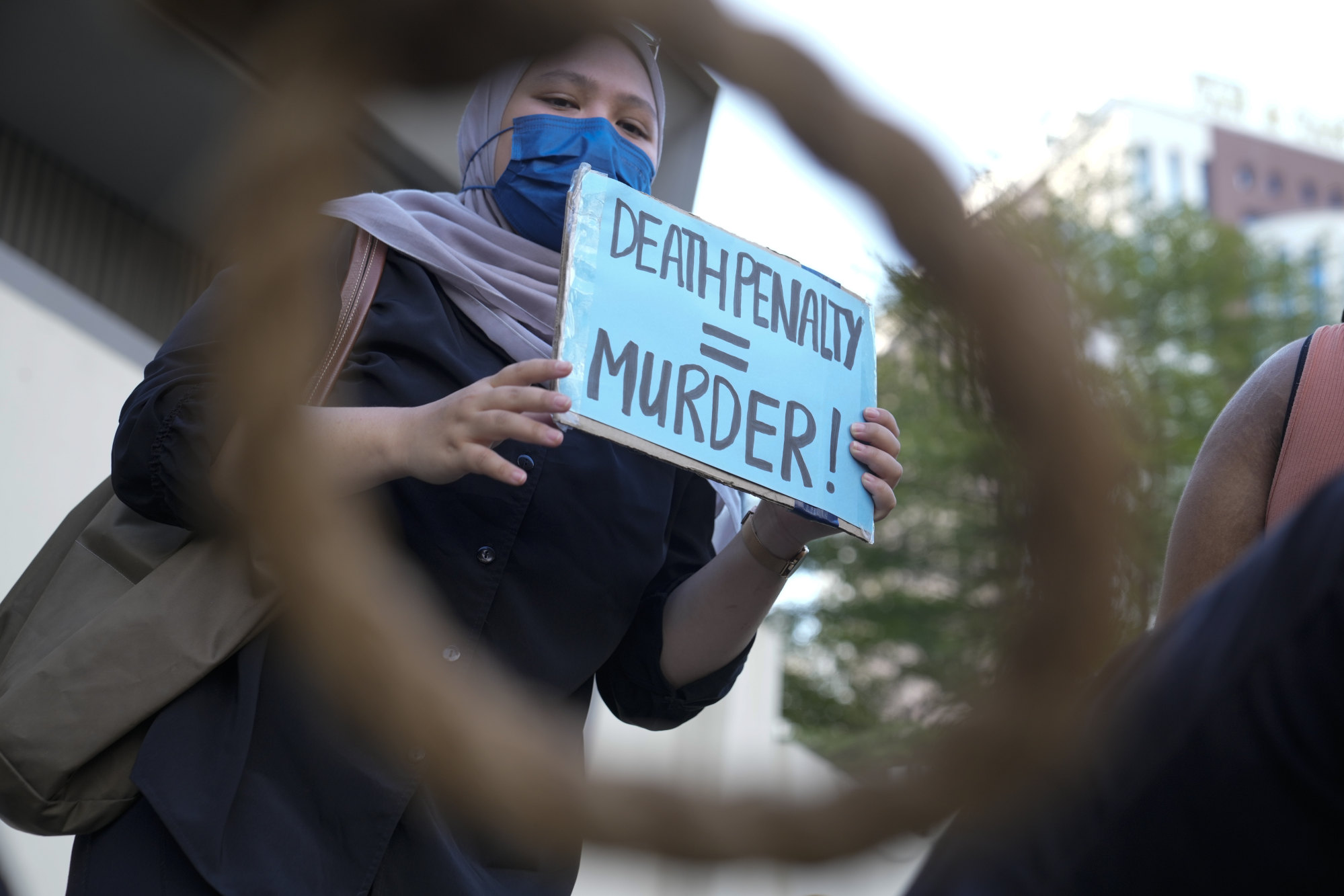 Activists have a growing fear that the recent spate of hangings means the island republic will soon carry out more executions. While executions – including those involving murder and firearm offences – peaked at 13 in 2018, the number of hangings each year has typically been below five.
Han, the activist, noted that a total of nine execution notices have been issued this year. Along with the four men already hanged since March and Nazeri, the execution of four others were also scheduled at various points this year but have since been delayed following last-minute legal challenges.
According to Han, inmates have told their families that death row at Changi Prison was "full".
"They are worried that the authorities will be ramping up executions so as to make room for new death row prisoners," she said. "These notices are coming up so quickly, families aren't able to process and grieve one execution before another notice is issued, triggering more anxiety and trauma."
The government has stoutly defended its position, underlining that its anti-drug policies – particularly the use of the death penalty – have broad public support. Officials such as Shanmugam have cited government-commissioned surveys to highlight that a majority of Singaporeans backed this stance.
During the radio interview that aired on Wednesday, Shanmugam addressed a major talking point among activists: that the death penalty does not deter kingpins of the drug trade.
"The masterminds are clever enough not to come into Singapore because they know that unlike some of the other countries in the region and elsewhere in the world, in Singapore, there is no safe haven," he was quoted as saying. "When we catch them, they face the death penalty."