East Timor's President Jose Ramos-Horta hopes Indonesia will aid 'symbolic' Asean entry in 2023
This year East Timor celebrated two decades of independence from Indonesia, which invaded the former Portuguese colony in 1975
One researcher believes based on Indonesia's size in the bloc, it has the potential to influence other Asean members to approve East Timor's inclusion
East Timor
President Jose Ramos-Horta is hoping Indonesia will play a crucial role in pushing through his country's long-standing plan to become the Association of Southeast Asian Nations' 11th member state.
Raising awareness about Dili's bid to join the regional bloc and strengthening ties with Jakarta have been Ramos-Horta's key objectives during his ongoing visit to Indonesia.
The 72-year-old is on his first overseas visit since he was elected in April to the presidency he previously held between 2007 and 2012. East Timor this year marks two decades of full independence from Indonesia following a brutal occupation stretching back to 1975.
The president, one of the country's independence heroes and a Nobel Peace Prize laureate, acknowledged Jakarta's role in ensuring smooth bilateral ties in the post-independence era.
"Tribute to Indonesia for having behaved the way it has behaved with Timor-Leste," said Ramos-Horta using his country's official name in a Thursday policy speech organised by the Foreign Policy Community of Indonesia (FPCI).
"No temptation of revenge [on Indonesia's part] because you can [take] revenge many different ways," the East Timor president said.
FPCI's founder and chairman Dino Patti Djalal said during the same event: "When I was special adviser on foreign policy for President [Susilo Bambang] Yudhoyono … our first priority was to fix our relations with Timor-Leste. We addressed many sensitive issues, including the human rights violations that took place around [the 1999] referendum and before that."
First presidential state visit
Earlier in the week on Tuesday, Indonesia's President
Joko "Jokowi" Widodo
received Ramos-Horta at the Bogor Presidential Palace. A visit to Southeast Asia's largest economy is traditionally the first stop for new East Timor leaders.
Both governments on Tuesday signed several memorandums of understanding (MOU) on agricultural cooperation; cross-border movement of commercial buses and coaches; and technical cooperation in the trade sector.
"Commitment to strengthening economic cooperation is the focus of discussion," Jokowi said on Tuesday, adding that both countries "agreed to continue to increase trade".
According to the Observatory of Economic Complexity, East Timor's import value reached US$622 million in 2020. Indonesia accounts for the highest portion of that total, US$221 million or 35.6 per cent.
Jokowi also emphasised the financial commitment of his country, which he said invested US$818 million in East Timor, mainly in banking, oil and gas and telecommunications sectors.
Ramos-Horta in turn said he was "very grateful that Indonesia remains very committed to Timor-Leste membership in Asean".
"Timor-Leste will be a productive member of Asean, so we hope to join Asean during [the] Indonesian presidency. It will be highly symbolic," he said.
Indonesia is set to become Asean's chair in 2023. East Timor, which currently holds observer status, officially applied to become part of the group in 2011.
Ties with Indonesia, Asean membership
Experts interviewed by This Week in Asia highlighted the importance of Indonesia as the region's diplomatic heavyweight that could impact East Timor's national and regional interests.
Dili-based independent researcher Joao da Cruz Cardoso said economic and security factors made Ramos-Horta visit Indonesia first.
"Having a good relation with Indonesia is important for Timor-Leste's economy," Cardoso said.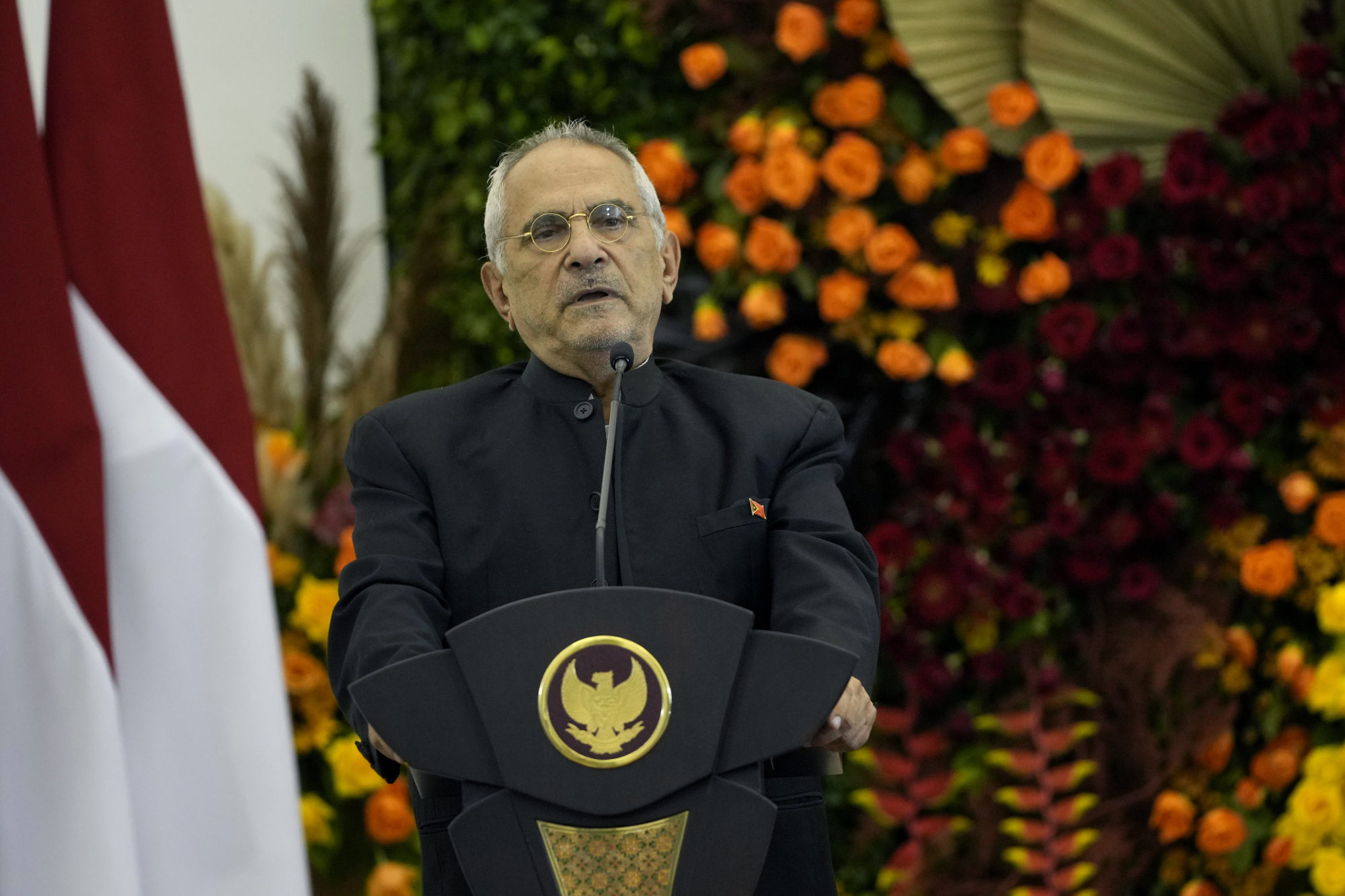 Meanwhile, Cardoso said that both countries "managed to move forward" after the separation. However, "the situation remains fragile given that many Timorese who supported Indonesia still remain in West Timor".
"President Ramos-Horta recognises emotion and sensitivity among pro-Indonesian [Timorese] along the land border, and if not managed carefully, this may trigger potential conflict in the future," he said, referring to the post-referendum violence in 1999 that saw more than 200,000 people flee to the Indonesian part of Timor. Around 94,000 of about 438,000 voters chose to remain part of Indonesia.
Ganewati Wuryandari, international relations research professor at Indonesia's National Research and Innovation Agency (BRIN) who studies Indonesia-East Timor ties, said the reconciliation between the nations served as a "turning point of the relationship between the two countries to tread better cooperation".
During his inauguration speech in May, Ramos-Horta said: "We should encourage subregional cooperation with the eastern Indonesian provinces, in particular Nusa Tenggara Timur", referring to East Nusa Tenggara province – locally known as NTT – that shares the Timor island.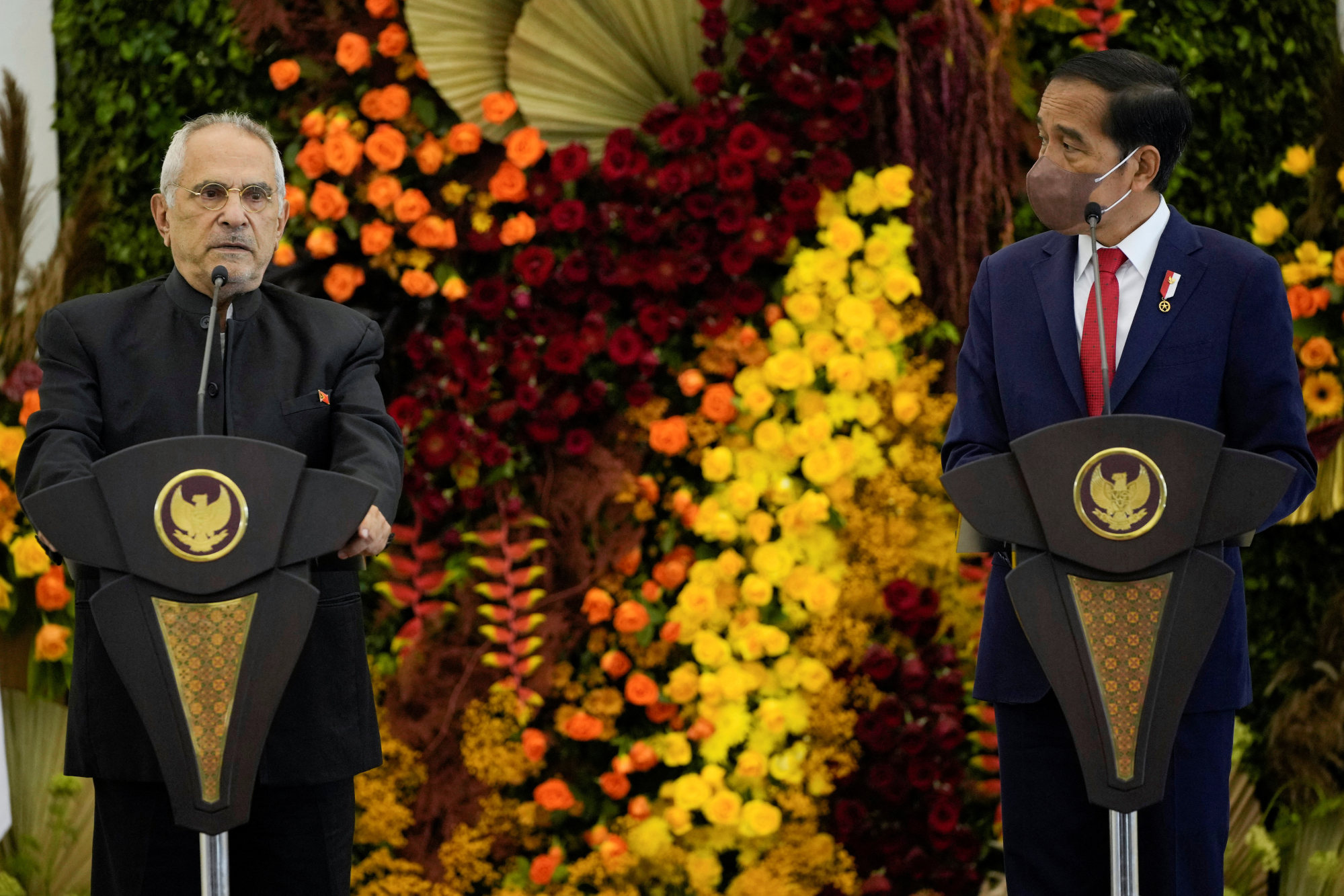 "Indonesia also has interests because NTT is one of the poorest provinces," Ganewati said, adding that the province could become a "hub" to strengthen economic relations between the two.
Meanwhile, East Timor's Asean application remained a priority in conjunction with the leader's visit to Indonesia.
Cardoso, the researcher, said Ramos-Horta knew "having support from Indonesia is essential to Timor-Leste's quest to join Asean".
"Since Indonesia has the biggest market in Asean, it has [the] potential to influence other Asean members to approve Timor-Leste's membership," he said.
"Timor-Leste and Indonesia's relation is a model for other countries, particularly those in Southeast Asia, in terms of moving forward from the conflict of the past. So this is good for Indonesia's international profile."