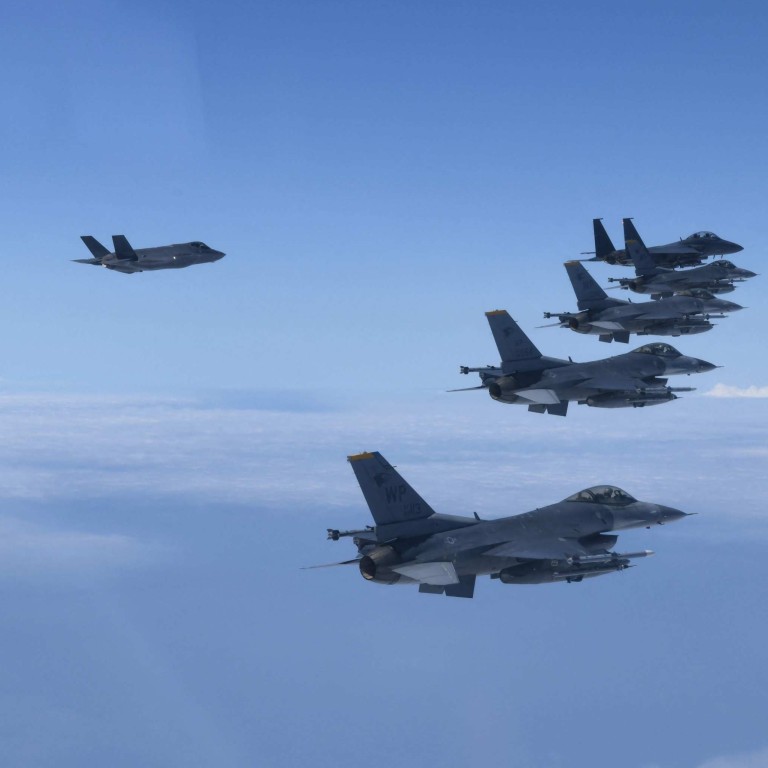 South Korea's risky 'Kill Chain' plans to counter North Korea nuclear threat may raise eyebrows in China
Seoul is pursuing a strategy of bolstering conventional counterforces focused on assertive strikes in the face of the North's mounting nuclear threats
An analyst said the Kill Chain may offend China, who hit Seoul with economic retaliations when it deployed its Thaad US missile defence system in 2017
In the face of
North Korea
's mounting nuclear threats,
South Korea
is pursuing a rare strategy of bolstering conventional counterforces focused on assertive strikes – a risky manoeuvre that could lead to an arms race and regional instability, analysts warn.
After the new conservative president
Yoon Suk-yeol
took office in May, Seoul returned to a decade-old "Kill Chain" strategy of mounting precautionary strikes and possibly removing the North's senior leadership in case of an impending attack.
During his presidential campaign, Yoon said there would be "no recourse, but a pre-emptive strike" if signs of an "imminent" attack from Pyongyang emerge, sparking accusations of warmongering.
At the core of the "Kill Chain" strategy is sophisticated "Stealth" jet fighters that could penetrate deep into the North taking out military targets including nuclear missiles hidden deep inside tunnels.
In accordance with this strategy, South Korea's defence authorities this month approved a 3.94 trillion-won (US$2.97 billion) plan to buy 20 additional F-35A radar-evading fighters by 2028, which will add to its existing fleet of 40 F-35s.
Next month, following a four-year hiatus, South Korea and the
United States
will also resume their annual military drills.
The North regularly condemned the joint exercises as rehearsals for a war and responded by firing missiles and conducting their own drills, raising tensions on the Korean peninsula.
To cope with the North's mounting nuclear threats, South Korea in 2012 revealed the military concepts of the Korean Air and Missile Defence (KAMD) system aimed to intercept incoming North Korean missiles and the Kill Chain programme for detecting Pyongyang's imminent launches and then destroying the military's launch architecture.
Soon after the fifth North Korean nuclear test in September 2016, the Ministry of National Defence released the Korean Massive Punishment and Retaliation (KMPR) strategy, completing a triad of military concepts.
The former liberal president
Moon Jae-in
's government, which was in pursuit of peace with the North, renamed the Kill Chain and KMPR as less-belligerent-sounding Strategic Strike System, while keeping the KAMD intact.
Analysts said the Kill Chain, when first mooted in 2010, was developed on the assumption that most of North Korea's projectiles were old Soviet-era missiles that took up to 40 minutes to fuel and then launch.
But 12 years later, the North can launch KN23 solid-fuel based tactical ballistic missiles from mobile launchers in just five minutes, said Lee Il-woo of the think tank Korea Defence Network.
The Kill Chain concept is now yielding to the "Kill Web" futurist weapon system aimed to expedite sensor-to-shooter time, composed of hundreds of low-orbit satellite clusters, mass data transmission, and autonomous weapons that track and destroy the enemy's missile launchers, analysts said.
The Yoon government has shelved a former Moon regime plan to build a light aircraft carrier that would need vertical-landing F-35Bs and opted for F-35As which are capable of carrying bunker-busting weapons as the army wants, Lee said.
Kim Jung-sup of the think tank Sejong Institute said the South's military programmes including the Kill Chain would raise eyebrows in
China
, despite being targeted at the North.
He noted China responded angrily when the United States lifted restrictions on the ranges of South Korean missiles last year as Seoul is reportedly developing a missile that can carry the world's largest conventional warhead weighing up to 8 tonnes.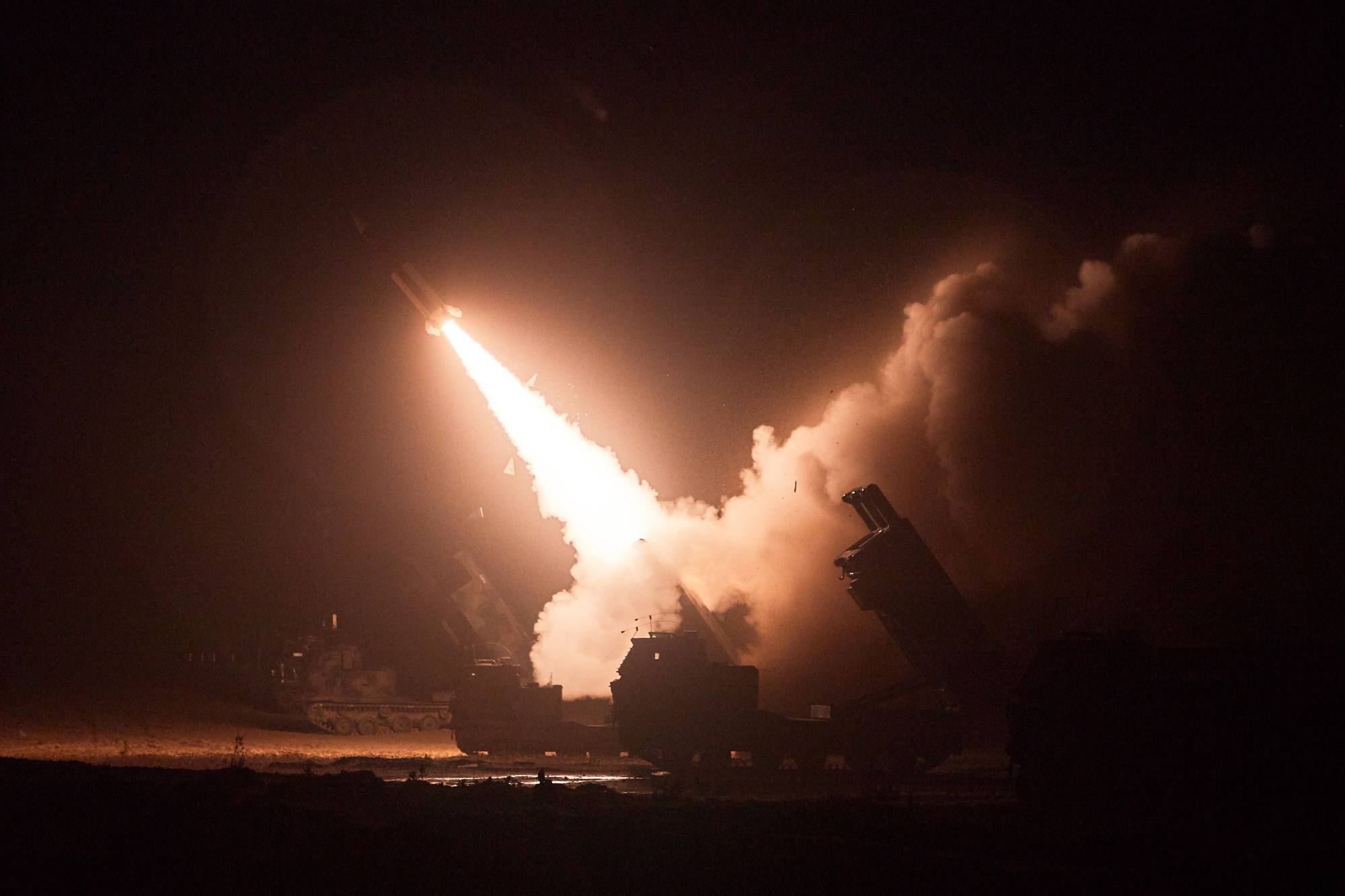 "However, in the face of the North's fast-evolving nuclear capabilities, South Korea cannot afford to pay heed to China's security concerns," he said, adding that "[the] North's nuclear threats would not affect the overall security stability in the region".
Kim Jong-dae, a defence expert and former lawmaker of the splinter opposition Justice Party, said South Korean missiles could not reach China, because none have a range beyond 800km.
China is much more concerned about the Thaad US missile defence system which has been evolving fast, he said. When South Korea deployed Thaad in 2017, China hit the South with severe economic retaliations affecting South Korean retail and tourism companies, as well as entertainers. China is South Korea's largest trading partner.
Political Science Professor Park Won-gon of the Ewha Womans University said the South has to resort to "very costly" projects of relying on cutting-edge conventional weapons as it is not a nuclear-armed state, although it is under the protection from US nuclear umbrella which he said could be missing in a crisis.
"On top of long-range strategic nuclear weapons, the North now claims it has tactical nuclear weapons that could be used on battlefields, complicating the matter" for South Korea and other countries in the region, he said.
Analysts Ian Bowers and Henrik Stålhane Hiim said South Korea's strategy of pursuing an independent conventional counterforce in response to the North's nuclear programme is "unique" as few, if any, non-nuclear states have sought to rely on advanced conventional capabilities to deter a nuclear-armed adversary.
"Its deterrent effect, no matter how uncertain, acts as a short-term stopgap if the United States abandons South Korea," they said last year in an article titled Counterforce threats could provide North Korea with increased first-strike incentives in a crisis.
The US deploys roughly 28,000 troops on the peninsula and retains wartime operational control over the allied forces.
"Although Seoul could not hope to defeat China in a conventional conflict", South Korea's ability to hit high-value targets may deter Beijing from escalating a low-stakes conflict or crisis for fear of incurring costs disproportionate to possible gains, Bowers and Hiim said.
The Kill Chain is a logical, however rather volatile and probably unreliable manner to attempt to counter North Korea's nuclear threat, some experts and former officials say.
Jeffrey Lewis, a missile researcher at the James Martin Center for Nonproliferation Studies (CNS), called the plans "the most plausible route to a nuclear war on the Korean peninsula."
The implicit threat against North Korean leader Kim Jong-un is particularly destabilising, said Ankit Panda of the US-based Carnegie Endowment for International Peace.
"I can see why leadership decapitation is tempting for South Korea, but threatening to kill the leadership of a nuclear-armed state is uniquely dangerous," he said.
Additional reporting by Reuters