Malaysia
Get more with myNEWS
A personalised news feed of stories that matter to you
Learn more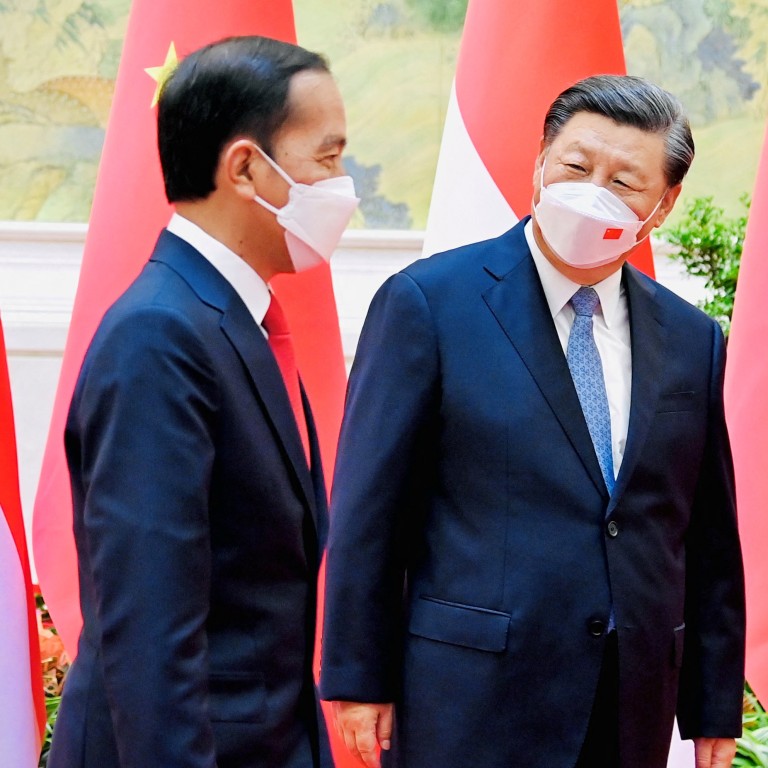 Malaysia's Najib Razak hails Indonesia's 'proactive steps' to deepen China ties
Najib used the Indonesian president's trip to Beijing to take aim at critics who had accused him of 'selling the country' when he made similar overtures during his leadership
The China-friendly former PM's remarks may be a bid to score 'political points' amid expected snap elections that he's likely to play a key role in, observers say
Malaysia's China-friendly former prime minister Najib Razak has hailed Indonesian President Joko Widodo's recent visit to Beijing as exemplary diplomacy, and took aim at critics who accused him of "selling the country" when he made similar overtures.
The 69-year-old leader's remarks came amid rising signs he is seeking to rehabilitate his now-battered image as a statesman ahead of expected snap elections, even as his legal woes associated with the
1MDB corruption scandal
continue.
Najib is out on bail pending an appeal over a 12-year prison sentence handed down in 2020 and is facing other criminal trials, but is widely seen as the most influential figure in the current premier Ismail Sabri Yaakob's ruling coalition.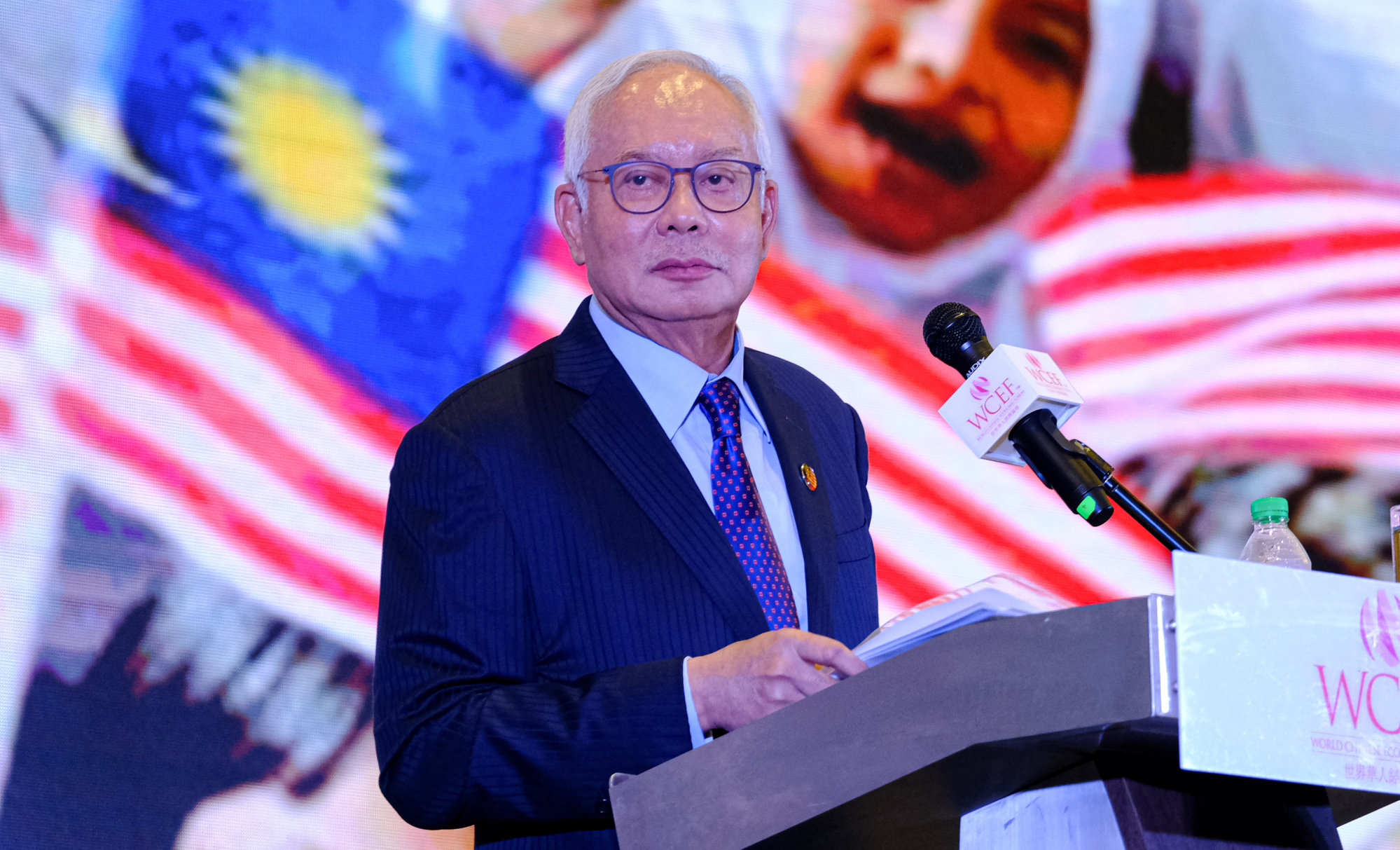 In a Facebook post, Najib wrote that Malaysia's neighbours were pulling ahead economically as their leaders took "proactive steps" on trade and investment.
Referencing a media report on Widodo's East Asia trip this week – which includes stops in Japan and South Korea – Najib wrote that such diplomatic tours served multiple purposes, including fostering stronger personal ties among leaders, drawing in investment and boosting trade.
"China is our biggest and main trading partner, and we also receive huge benefits in oil palm, infrastructure, digital economy and various investments from China. Like Indonesia today," Najib said.
"That is one of the main reasons why I maintained and strengthened our relationship with the leaders of other countries when I was prime minister," said Najib, who was in power from 2009 until his Barisan Nasional alliance suffered a shock defeat at the hands of the Pakatan Harapan coalition in 2018.
"During my previous administration, we were able to solve crises together with world leaders," said Najib, adding that local companies petitioned him to help facilitate foreign investment.
The former leader said that during his time in power, ministers were given "KPIs", or key performance indicators, to meet when they went on official foreign trips.
"But Pakatan Harapan said I was selling the country," Najib said. "I was also criticised for bringing our investors abroad. Supposedly I was strengthening foreign economies instead of trying to bring investment returns for our people," he wrote.
"Upon the Pakatan Harapan government's entry, the good relations we built with foreign governments were destroyed," he said. "So the question is, where will Malaysia be after the 15th general election?"
Political analyst Oh Ei Sun said Najib's pointed remarks were aimed at "scoring political points" by subtly taking aim at not just the Pakatan Harapan alliance, but also the current administration.
The mention of KPIs for foreign ministers may have been a subtle dig at Prime Minister Ismail Sabri and senior minister Azmin Ali for recent overseas trips that "did not quite yield substantive results for the country", said Oh, a former political aide to Najib.
Ismail Sabri
hosted
Chinese Foreign Minister Wang Yi in July but has yet to visit Beijing – even though he previously said he was planning a working visit.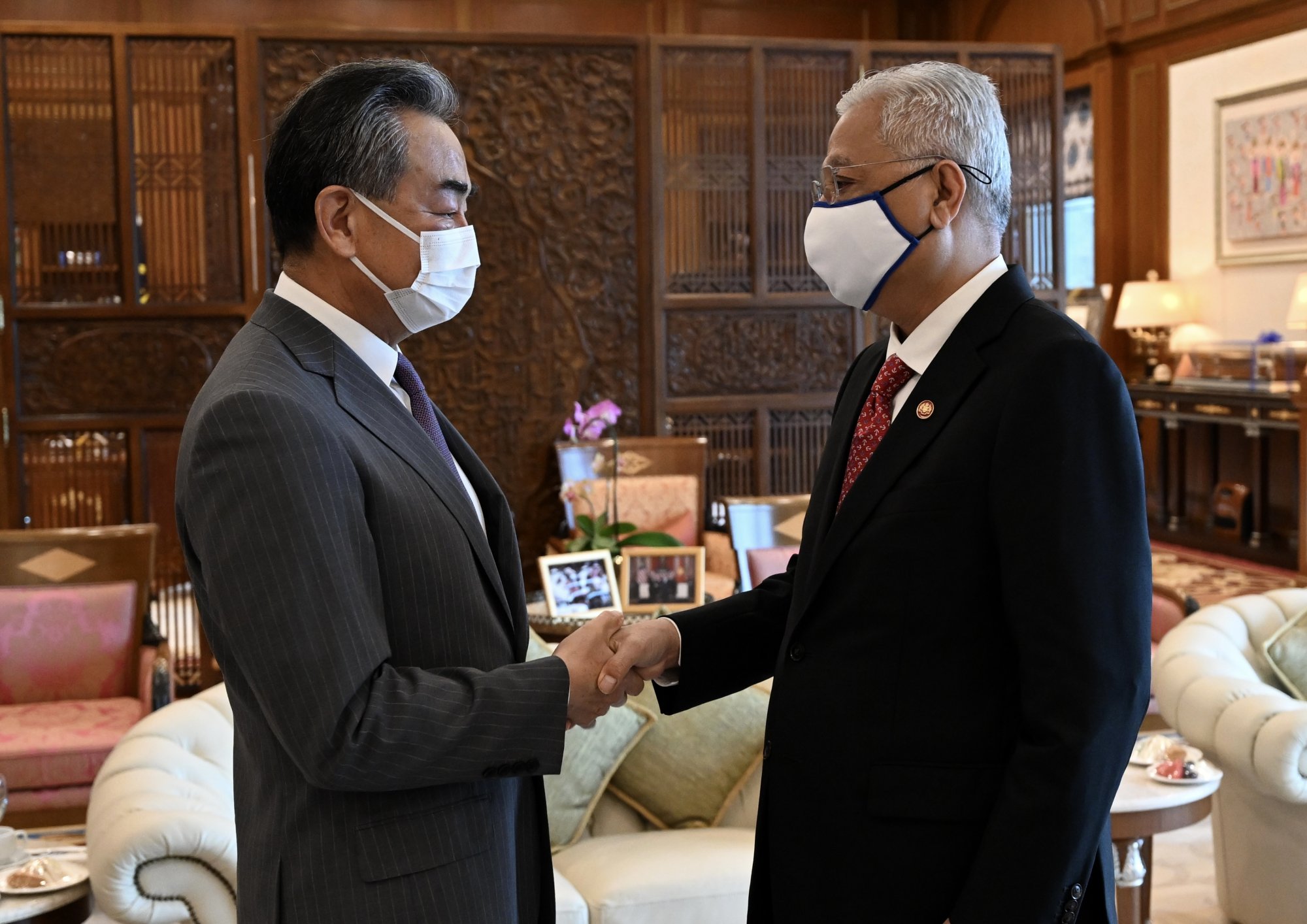 The veteran Malay nationalist became prime minister last August and is the country's third prime minister in four years.
During his nine years in power, Najib drew his country significantly closer towards Beijing and signed multiple multibillion-dollar infrastructure deals with mainland-backed companies.
Mahathir Mohamad
, the elder statesman who led the Pakatan Harapan alliance, accused Najib of ceding sovereignty to Beijing by being too lax in allowing Chinese investments that he deemed brought little benefit to the country.
Mahathir later eased his hardline position on Beijing and allowed the continuation of some Najib-era projects.
His Pakatan Harapan coalition, however, collapsed in February 2020 following internal turmoil, and Najib's Barisan Nasional bloc returned to power with the help of defectors from the incumbent government.
Malaysian analysts are expecting Najib to play a key role in polls that Ismail Sabri may call some time this year.
Najib remains a major player within the United Malays National Organisation (Umno) – the linchpin party of the current ruling coalition – and his loyalists are seen as preferring him to lead rather than Ismail Sabri.
The former leader has previously said he would not rule out re-election to parliament despite his 2020 conviction, saying rules barring a convicted person from running for office were subject to interpretation.