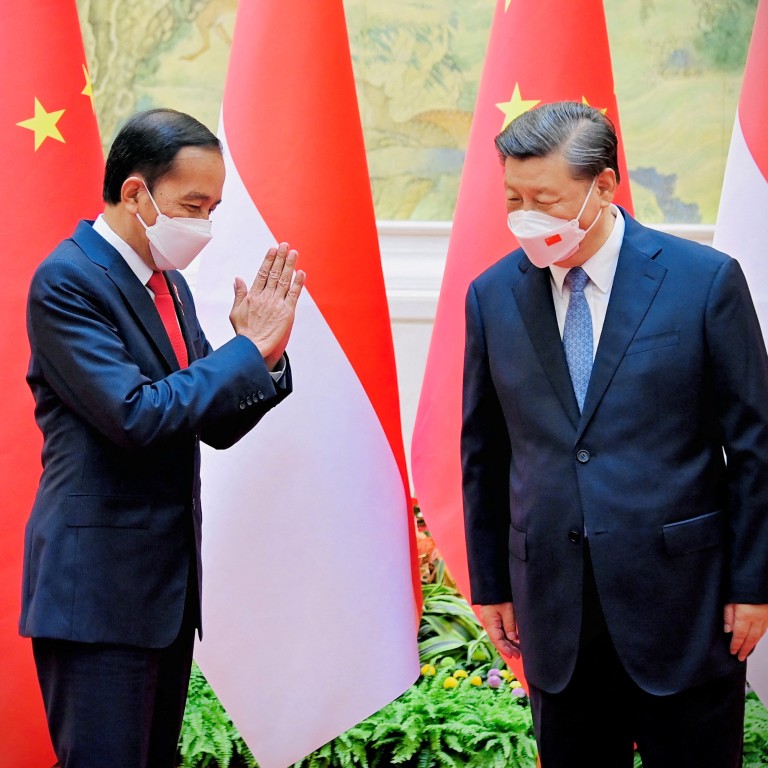 What did Indonesia's Jokowi hope to achieve with his whirlwind China-Japan-South Korea tour?
Analysts said Joko Widodo's three-day tour was 'straight out of the non-aligned leaders' playbook', as Jakarta works to balance its US-China ties
Economics and trade aside, the G20 Bali summit was a major focus – next week's Super Garuda Shield military drills with the US loomed large as well
Joko Widodo
wrapped up a three-nation tour of Northeast Asia on Thursday, with a focus on shoring up economic cooperation and ensuring attendance at the G20 Bali summit later this year.
His diplomatic charge through top economic partners
China
,
Japan
, and
South Korea
also signalled
Indonesia
's desire to stay neutral amid increased great power rivalry, analysts said.
Natalie Sambhi, founder and executive director of Australia-based Verve Research, which focuses on Indo-Pacific civil and military relations, said the tour "was straight out of the nonaligned leaders' playbook".
"Visiting Beijing, Seoul and Tokyo not only symbolically demonstrates Indonesia's desire to remain neutral between major Northeast Asian players, it's a chance to maximise his time abroad and compare offers for investment and trade cooperation," she said. "It's a smart move."
Widodo started his tour on Tuesday with a visit to China, where he and Chinese President
Xi Jinping
agreed to strengthen economic ties and continue the synergy between Beijing's
Belt and Road Initiative
and Indonesia's own development vision, the Global Maritime Fulcrum.
The two also affirmed their commitment to completing the
Jakarta-Bandung High Speed Railway
, a key belt and road project whose development has been marred by a nearly US$2 billion cost overrun, among other issues.
Widodo personally invited Xi to November's
G20
summit in Bali, but China's foreign ministry only said in a statement that Xi "expressed his thanks and wished the summit a complete success" without confirming if he would attend.
Japan came next, where Widodo called for support in a range of areas spanning electric vehicles, insurance, medical care and food.
He also announced the lifting of all import restrictions imposed in the wake of 2011's
Fukushima nuclear disaster
, as Japanese Prime Minister
Fumio Kishida
vowed to provide a 43.6 billion yen loan (US$318.5 million) for an Indonesian hydropower project.
Japan's Mitsubishi Motor Corp. pledged about US$667 million to produce hybrid electric vehicles and batteries in Indonesia between 2022 and 2025, while Toyota Motor Corp said it would invest US$1.8 billion over the next five years to support EV manufacturing.
On Thursday, Widodo finished his tour in South Korea, where he met President
Yoon Suk-yeol
to discuss defence, infrastructure and economic cooperation.
Sambhi identified a "pragmatism" to Widodo's "jet-setting", as he seeks to shore up an economy that's been battered by the
pandemic
and inflation.
"Investment is about securing Jokowi's legacy but rising fuel and food prices due to the war in Ukraine have added extra impetus for face-to-face discussions with other world leaders," she said, referring to Widodo by his nickname.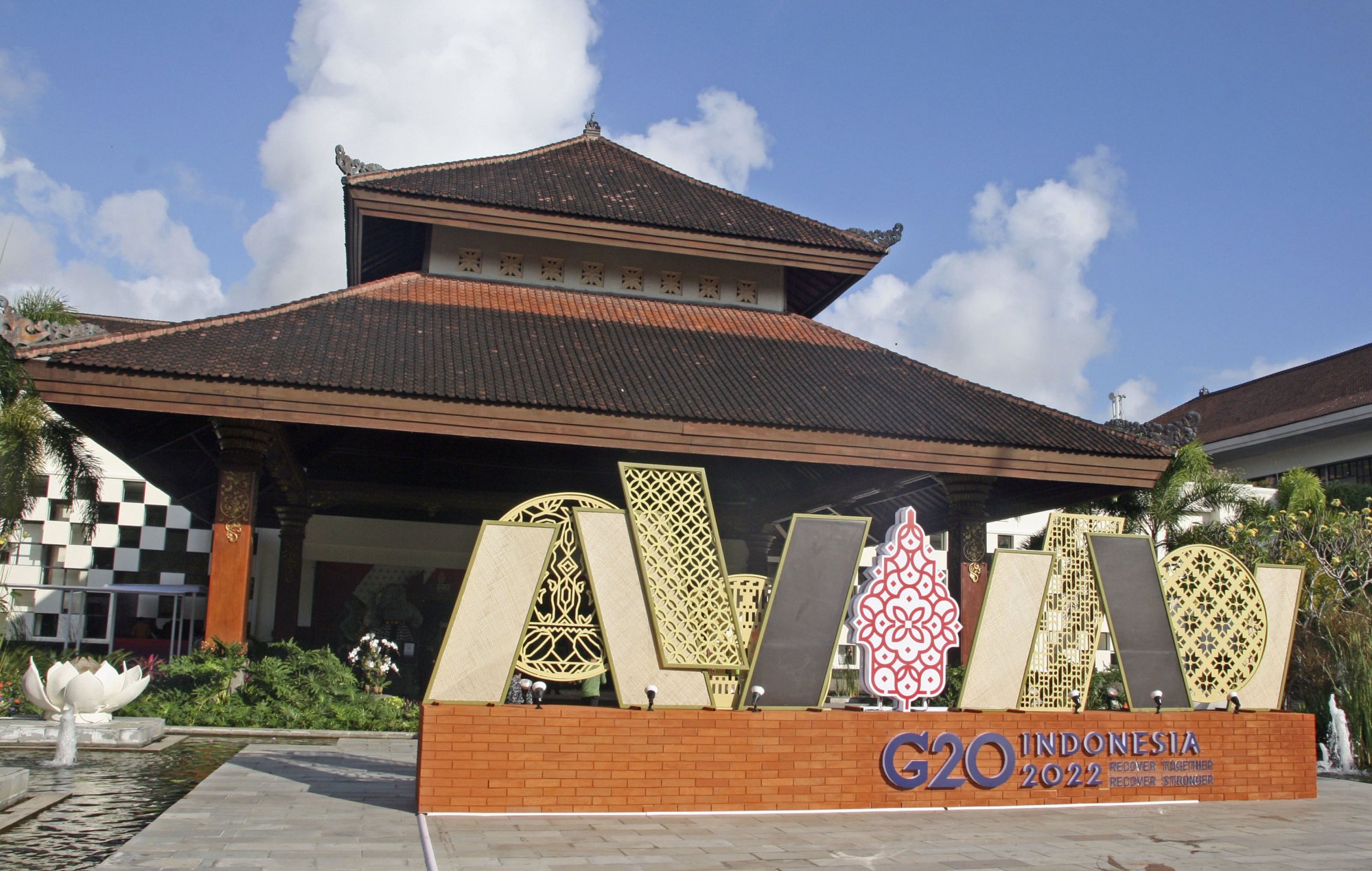 Ensuring the G20 summit's success
Trade and economics aside, analysts said Widodo was also focused on personally inviting his counterparts to November's G20 summit in Bali, in a bid to ensure its success.
"Widodo had only directly invited two leaders so far [Russia's Putin and Ukraine's Zelensky] … So he wanted to also directly invite important G20 members, to ensure that they will come and support Indonesia's agenda at the forum," said Dewi Fortuna Anwar, a research professor at the Jakarta-based National Research and Innovation Agency (BRIN).
"It will be quite significant if Xi Jinping attends in person, as it will ensure the quality of the [summit]."
Sambhi said that while having Xi there would be a cause for celebration for Indonesia, "there are no bad outcomes" if he does not attend.
"His lack of international travel since the start of the pandemic has set a precedent so it won't be unusual if he skips the G20," she said.
Neither Japan or South Korea have confirmed if their leaders will attend in person either, though Wednesday's joint statement suggested Kishida would be there to sign a revised economic partnership.
Differing political-military approaches
Widodo's Beijing trip came just days after US Chairman of the Joint Chiefs of Staff General Mark Milley had met Indonesian military chief General Andika Perkasa.
Super Garuda Shield, the two sides' joint military drills, begin on Monday – with the armed forces of Japan, South Korea, Malaysia, Britain, Canada, France and others as observers.
At a joint news conference on Sunday, Milley and Andika made reference to the increased aggression of China's military, with Andika citing repeated incursions into Indonesia's exclusive economic zone in particular.
"Given that the military is responsible for security, it's not surprising that General Andika has expressed concern about Chinese aggression," Sambhi said.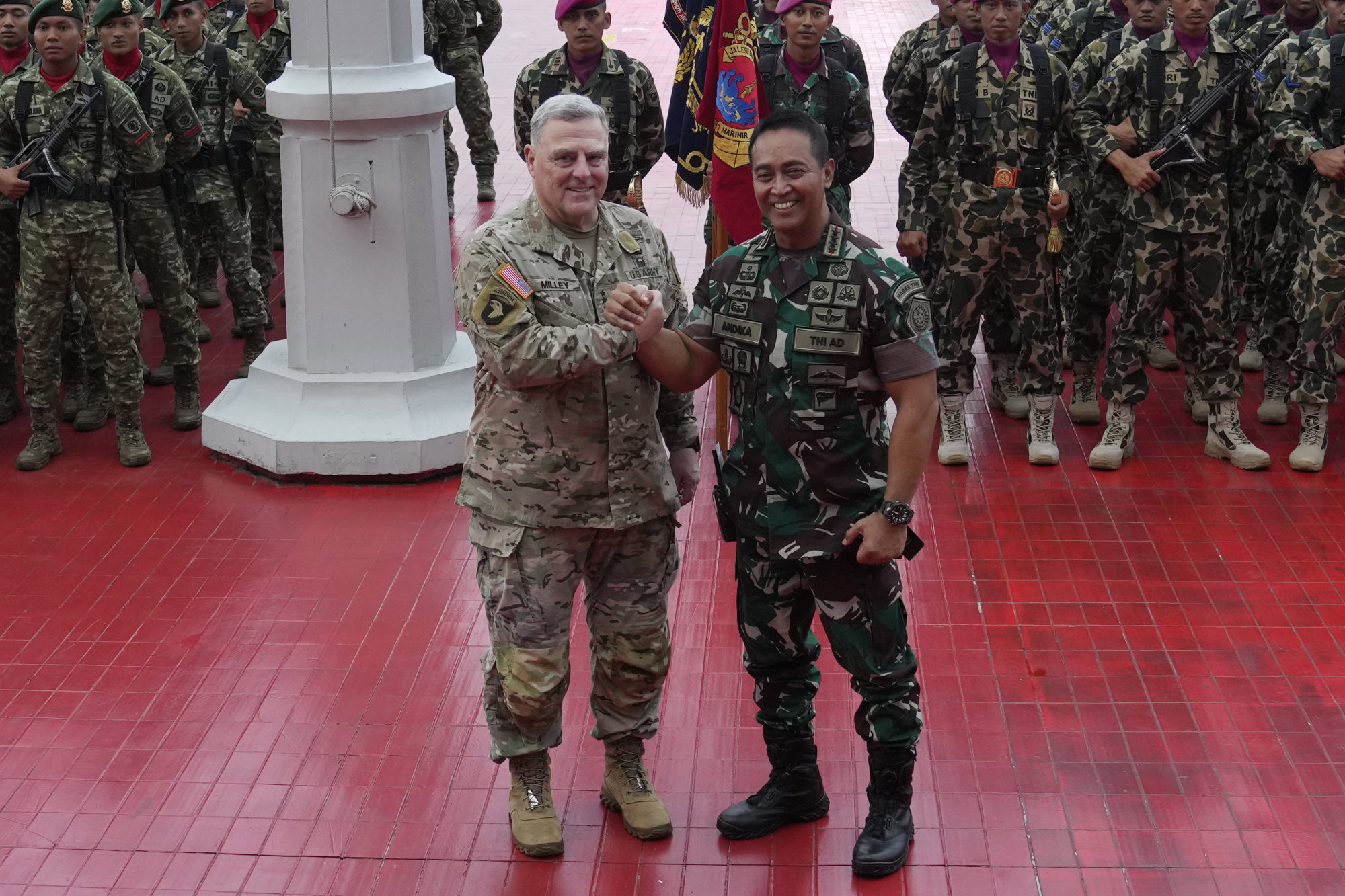 "He's also touted as a potential candidate for the 2024 presidential election [when Widodo's term ends] so it's a good opportunity to start sending messages that he's someone who'll look after Indonesia's sovereignty."
BRIN's Dewi said Indonesia's differing political and military approaches towards China reflected the divide between its economic needs and security concerns.
"In the economic sector, Indonesia wants a good relationship with China and Jakarta will always want it to improve, but Indonesia is also concerned about China's assertiveness in the South China Sea," she said.
The US has forged deep military ties with Indonesia over the decades, with many of Jakarta's top brass – including Andika, Defence Minister Prabowo Subianto, and former president Susilo Bambang Yudhoyono – being trained in the US, Dewi said.
"But the US has only been focusing on security ties. We hope the US steps up its role in the economic field if they don't want China to become more influential."
This year's two-week Super Garuda Shield will involve around 2,000 US and 2,000 Indonesian troops, and take place in South Sumatra, East Kalimantan, and Batam Island.