Pakistan
Get more with myNEWS
A personalised news feed of stories that matter to you
Learn more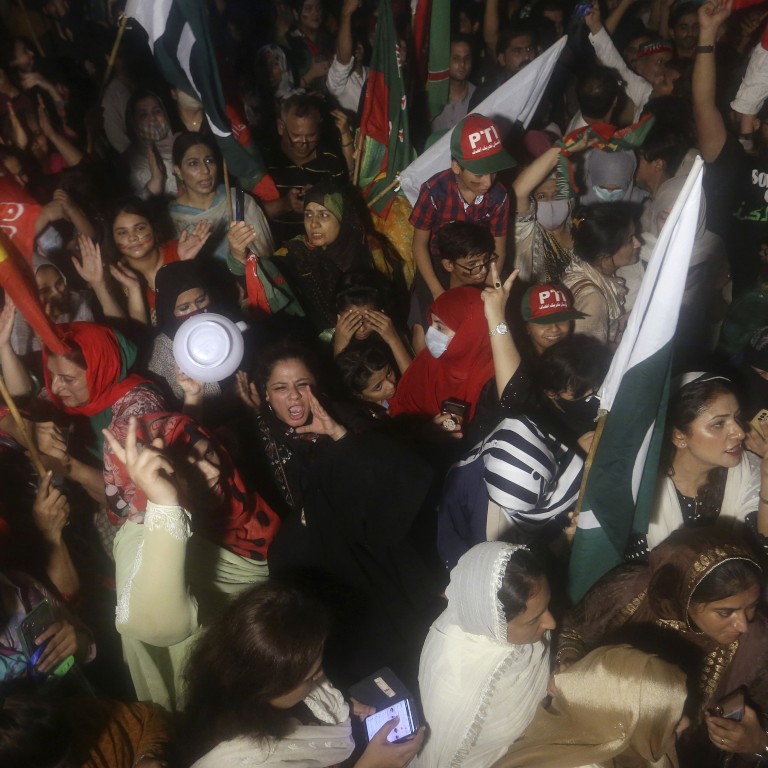 Pakistan's young people rue 75 years of power struggles in a country 'no one wants to own'
The South Asian nation has a huge youth population, but many feel powerless to effect change in a country ruled over by a tiny, elderly elite
Even the self-avowed patriots gave a laundry list of reasons for not living there – as many of its best and brightest said they were ready to leave
Pakistan
marks the 75th anniversary of its independence on August 14, but its young people are in no mood for a celebration.
Nearly two-thirds of the country's estimated 230 million population – the world's fifth largest – are younger than 35, yet they have practically no say in how things are run.
Today, just as it has been since soon after the nation's birth in 1947, the real decision makers are the army generals, politicians and judges, who are locked in a seemingly endless power struggle even as the economy is stumbling.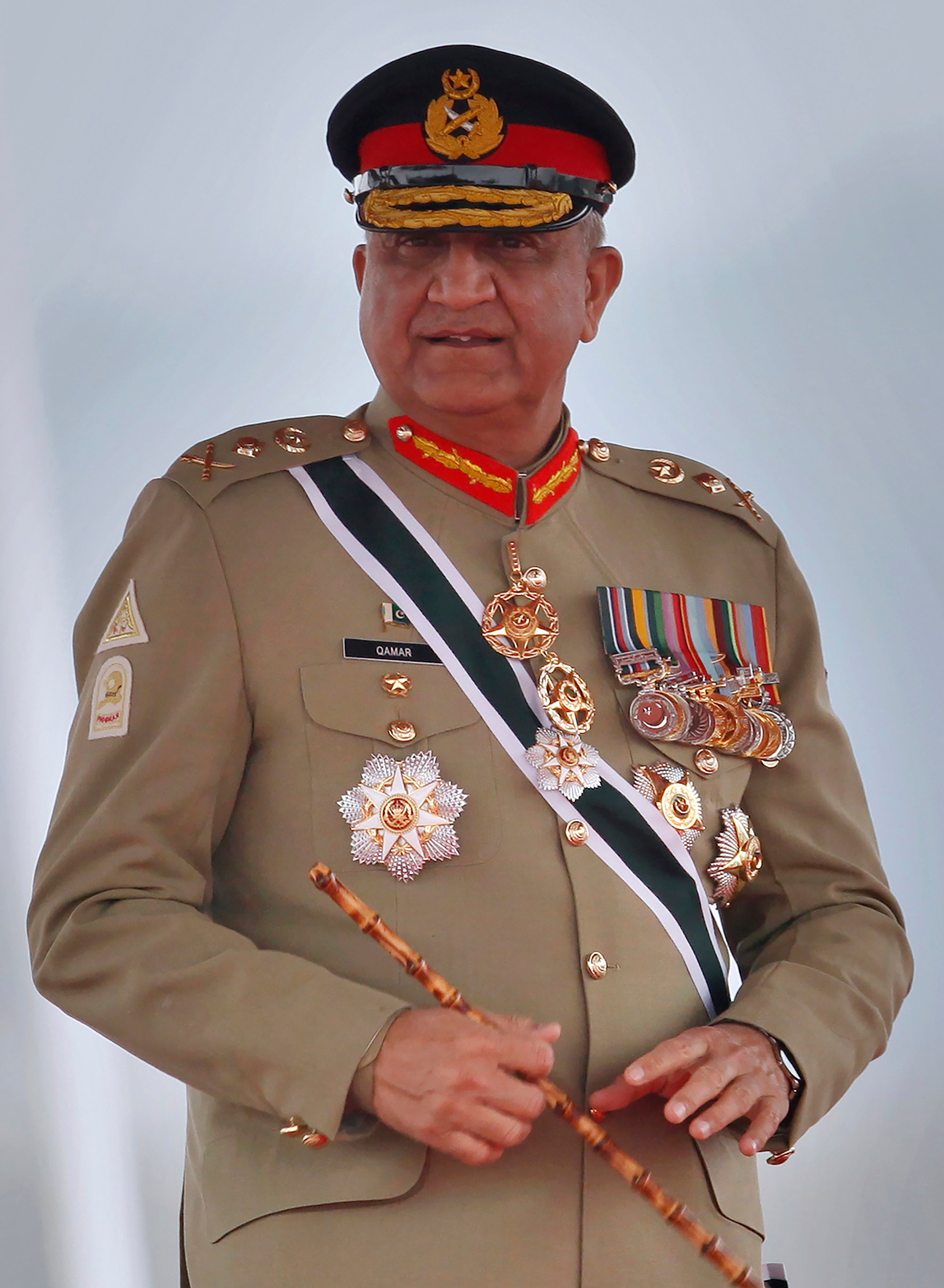 The scores of young Pakistanis who responded to a question by This Week in Asia on Twitter, which a number of popular media personalities kindly shared to a wider audience, were without exception deeply saddened by the state of their nation – voicing near identical concerns about its perpetual political and economic instability.
When asked about his future prospects, 32-year-old supply-chain professional Raja Ali Magsi said he felt "not good at all".
"The country has become a playground for elites who are busy playing their petty games," said Magsi, who was born in Shikarpur – a town in southern Sindh province famed for its pickles – raised in the port metropolis of Karachi and previously worked in the Middle East for six years.
He said the powers-that-be were "ignoring the prospect of the country defaulting" on its burgeoning debt repayments and imports bill, as it teeters on the edge of a foreign-exchange reserve crisis of the kinds already seen in
Sri Lanka
.
This was a concern shared by a number of respondents, who pointed the finger of blame for the country's economic woes at the men aged 60 and over who still operate the levers of power despite making up less than 2 per cent of the population.
"The sad fact is that the youth, despite being the majority, are being crushed like a minority," said Tayyab Gorchani, a doctoral scholar and university lecturer in populous Punjab province, who added that "all national resources have been seized by codgers with an unending lust for wealth and power".
Selma Yaqub, a development practitioner for a Japanese NGO who is in her 20s, said she had "never been so hopeless in my life".
"The current political mess in Pakistan is actually worrisome, considering these same faces will rule us and coming generations one way or another," said the Rawalpindi native. "75 years have passed and I don't think our leadership is serious or concerned about us. I don't see they have any vision."
Almost 80 per cent of Pakistanis are thought to live on less than US$5.50 a day – what the World Bank defines as the poverty line for upper-middle-income countries – and many of the country's young people are concerned about what that means for their futures.
"I am educated and I will somehow make my way. But what about those who are living their life below the poverty line and are not literate," Selma said. "If they could not [be lifted out of poverty] in 75 years, I don't see it happening in the next 75 years."
Pakistan's powerful military was widely criticised by respondents, as were the country's largely dynastic political parties, judiciary, civil service, and the media.
Hassan Bakhtiar, who lives in the northwestern city of Peshawar near the Afghanistan border, said power struggles had made Pakistan "a practical example of a banana republic."
"No one wants to do their own job," he said. "The army wants to be in power forever and every army chief wants to become supreme leader of the country."
The 25-year-old postgraduate student described the country's political parties as "family limited" and said they would do whatever it takes to rule.
"Judges want to protect their livelihood and retirement prospects by serving family-limited parties and the army … The same is the case for civil servants and journalists," Hassan said. "Reality is, no one wants to own this country, they just want to use this country like tissue paper."
Maha Dar, a 29-year-old British-Pakistani who moved to the birthplace of her parents aged 20 because they "are very patriotic" gave a long list of reasons that make living in the country difficult, from corruption to natural disasters and poverty to political unrest.
"Living in Pakistan isn't everyone's cup of tea," said the children's storybook author and former television presenter based in the eastern city of Lahore. "The just and honest suffer while the dishonest rummage through anything and everything to fill their pockets and keep rising."
Maha said that although sometimes she wants to "give up … it is the patriot in me that shall not, for even if there is a glimmer of hope where something can be done for the betterment of this country, I wish to cling to it."
However, many university graduates, budding entrepreneurs, and young professionals told This Week In Asia that they felt emigration offered better prospects than staying put in Pakistan.
"The future of young Pakistanis is not at all secure. Each and every day, the situation is getting worse," said Saad Khalid, a 23-year-old undergraduate studying business administration at a private university offering UK-accredited degrees.
"If I have an opportunity to continue my life abroad and to make a good living, then I'll definitely choose to go."
Shagufta Qureshi, a recently qualified surgeon from Muzaffarabad in the disputed Kashmir region, said she and her husband – also a doctor – were "searching for ways to leave Pakistan".
"We are both jobless, and feeling depressed and insecure, financially, despite being doctors," the 34-year-old said. "We can't even plan a family."
Others like Aqib Javed said they felt sandwiched between poor employment prospects and families that expected them to provide financial support.
"In recent years, especially after the outbreak of Covid, life for young graduates has been a disaster," said the 26-year-old postgraduate degree holder in English literature and linguistics.
"There are no job opportunities. Inflation is adding fuel to the misery. There is a lot of family and societal pressure."
But some remained optimistic. Aneesah Shah expressed hope that "younger generations might ameliorate" Pakistan's woes – a widely expressed sentiment among those who spoke to This Week In Asia.
But the 21-year-old undergraduate from Islamabad reading architecture at a British university cautioned that "the vicious cycle of generational trauma will continue" unless there is "a drastic change towards self awareness and understanding mental health".
Zaman Bajwa, a 33-year-old rights advocate, echoed Shah's feeling that the "youth are the last bastion of hope for Pakistan".
"The founders of Pakistan got this piece of land after great sacrifices, but our political regimes and time-to-time military intervention ruined it," he said. "Being the youth, we are hopeful and we will rise from ashes one day."
Abdullah Jan, however, worried that the country would soon go broke.
"More than my future life, I think about the lives of the generations after us," said the university lecturer in Kotri, a town in Sindh province.
"The country is, if we cut the c**p, way past bankruptcy. We, the current generations, are somehow managing our lives in order to simply 'not die', but the future is darker than the situation of today!"