Asean
Get more with myNEWS
A personalised news feed of stories that matter to you
Learn more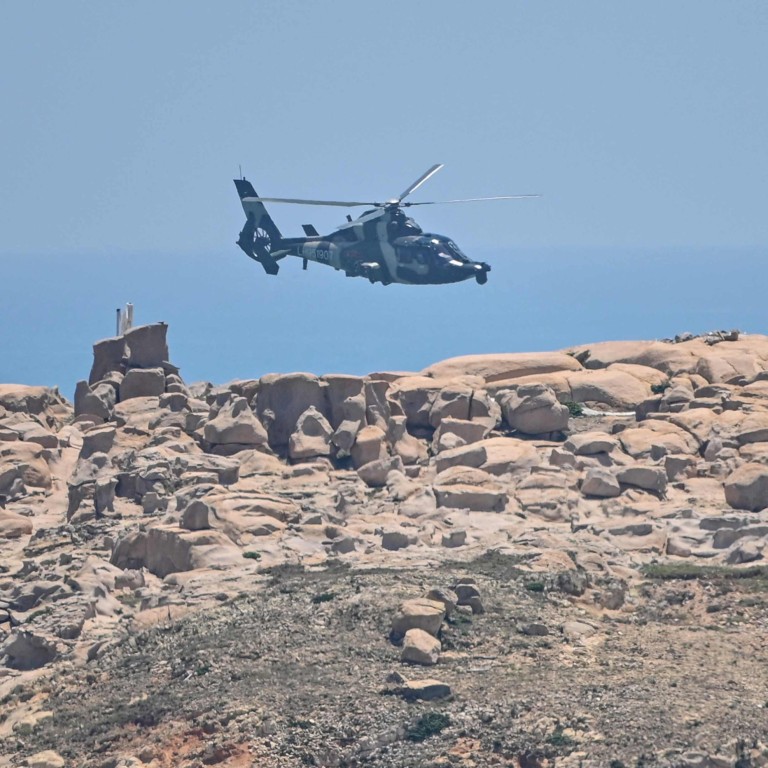 Asean urges 'maximum restraint' as China holds war games after Nancy Pelosi's Taiwan trip
Beijing has mobilised an unprecedented military drill that will run until Sunday afternoon in response to the US official's visit to Taipei
Amid heightened tensions, Chinese Foreign Minister Wang Yi walked out before the start of a gala dinner in Cambodia attended by his US and Japanese counterparts
The Association of Southeast Asian Nations (
Asean
) has called for "maximum restraint", as
China
escalates its response to what it described as a provocative move by US House Speaker
Nancy Pelosi
to visit Taiwan earlier this week.
On Thursday, China mobilised an unprecedented
military drill
that will run until Sunday afternoon, setting up live-fire zones in six areas surrounding the self-ruled island. It also issued warnings to airlines to avoid flying close to Taiwan and for ships to stay away from "danger zones".
Highlighting the raised tensions, Chinese Foreign Minister Wang Yi walked out before the start of a gala dinner in Cambodia attended by his US counterpart, Reuters reported, citing witnesses who saw the top diplomat leaving the venue in a vehicle.
Wang waved to journalists as he entered a holding room for the event then departed without giving a reason, Reuters reported. US Secretary of State Antony Blinken and other foreign ministers, including Japan's Yoshimasa Hayashi, attended the dinner, along with senior Asean diplomats.
Asean is hosting a meeting of 27 countries in Phnom Penh, but Wang and Blinken will not meet each other one-on-one in Cambodia, and talks between Wang and Hayashi were scrapped after the G7 issued a statement urging Beijing to resolve tension over Taiwan peacefully.
Asean foreign ministers said in a joint statement that the ongoing volatility could destabilise the region and "eventually could lead to miscalculation, serious confrontation, open conflicts and unpredictable consequences among major powers".
"Asean calls for maximum restraint, refrain from provocative action and for upholding the principles enshrined in United Nations Charter and the Treaty of Amity and Cooperation in Southeast Asia," the ministers said in the statement dated August 3.
Pelosi, whose schedule did not officially include Taiwan in her tour of four Asian nations this week, said in a tweet before leaving the island that America remained "unwavering in our commitment to the people of Taiwan – now and for decades to come".
Asean's foreign ministers urged for "wisdom and responsibility of all leaders" to uphold multilateralism and partnership, cooperation, peaceful coexistence and healthy competition in the pursuit of "our shared goals of peace, stability, security and inclusive and sustainable development".
"We should act together and Asean stands ready to play a constructive role in facilitating peaceful dialogue between all parties including through utilising Asean-led mechanisms to de-escalate tension, to safeguard peace, security and development in our region," the ministers said.
The bloc's reaction was the latest from the region following Pelosi's five-stop Asia tour. On Wednesday, Vietnam – which has long-standing territorial disputes with China – urged "all relevant parties to restrain themselves".
Foreign ministry spokeswoman Le Thi Thu Hang said Vietnam resolutely followed the one-China policy, which recognises Hong Kong, Macau and Taiwan as part of China.
Myanmar's ruling junta said it was "deeply concerned" by the escalation of tensions caused by Pelosi's visit.
Similar statements were also issued by countries close to China elsewhere in the world. Iran, Syria and Russia condemned Pelosi's visit as a flagrant breach of Beijing's sovereignty.
Myanmar peace plan
"And that endgame is a Myanmar that is democratic. It is about democracy, inclusivity, justice, peace and harmony," Saifuddin told a news conference after the meeting.
He added that Asean must facilitate a more inclusive dialogue with all stakeholders, including with the parallel National Unity Government and the National Unity Consultative Council.
"Between now and the Asean summit, there must be some progress. If there is no progress, then the leaders will have to ask the hard questions by the time they meet in November this year."