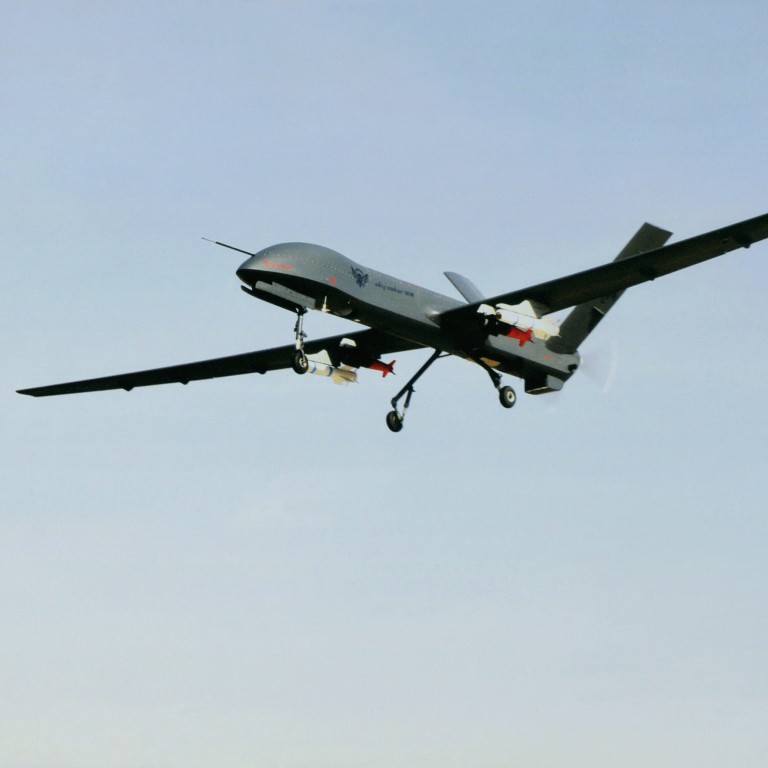 Analysts 'surprised' by US diplomat's claim of Chinese drones used in attacks on Gulf nations
Analysts say US diplomat Barbara Leaf's claim is not backed by fresh data about flow of Chinese-made drones into the Middle East
Her allegation against China only makes sense if the nuances of the Middle East drone trade and US foreign policy in the region are taken into account, they observe
A top US diplomat's claim last week that Iran-backed militias are using Chinese drones to attack Beijing's top economic partners in the Gulf raises more questions than answers, some regional analysts say.
US assistant secretary of state for Near Eastern affairs Barbara Leaf on Thursday accused China of failing to prevent the proliferation of its unmanned aerial vehicles across the region.
"It is an irony, I am the first to say, that those UAVs that these [Iranian] proxies use are Chinese," she said, referring to attacks mounted on Saudi Arabia and the United Arab Emirates since they intervened in Yemen's civil war in 2015 to prevent the country from being overrun by the Iran-allied Houthi rebel movement.
"They are not provided by the [Chinese] state, but the state doesn't attempt to curtail that flow."
Four of six analysts focused on Middle East conflicts involving Iran and its proxies spoke to This Week in Asia and expressed surprise at Leaf's statement, in part because it was not preceded by the disclosure by Washington of any fresh information about the flow of Chinese-made drones into the Middle East.
"A lot of the drones used by the Houthis early on were Chinese. We know from UN reports that a lot of the components used in Iranian proxy drones are Chinese, and we've seen European components tracked to China, where they disappear until they turn up on the battlefield in an Iranian drone," said Dave DesRoches, a professor at the Near East South Asia Centre for Strategic Studies of the US National Defence University in Washington.
"Of course nothing happens in China unless the government approves, so I think it's probably just a bit of a muddle of words," he said.
After entering the Yemen conflict, Riyadh and Abu Dhabi procured Chinese CH-4 and Wing Loong II drones, respectively, and extensively employed them against the Houthis.
Saudi Arabia and the United Arab Emirates are the two largest economies in the Middle East, and China's biggest trade and investment partners in the region.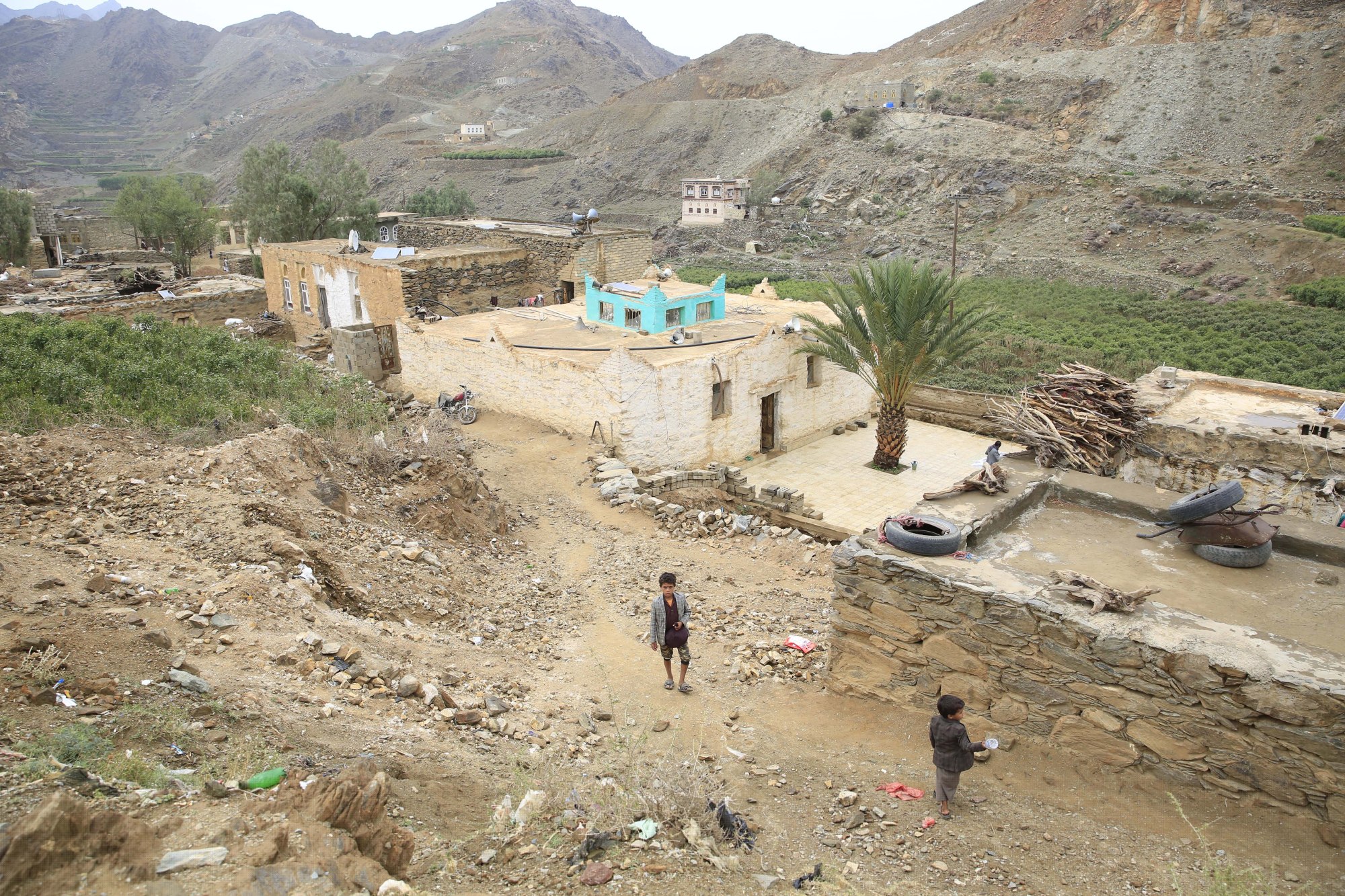 Another Washington-based analyst, who asked not to be named because of their employer's sensitivities, said Leaf's claim was "a little bit of a surprising allegation".
Leaf is a "very serious diplomat and I don't think they would make something like that up wholesale", they said. "In other words, my suspicion is that there is some serious basis for such a claim."
A United Nations investigation into the two largest drone strikes on oil processing facilities in Saudi Arabia, both in 2019, found they were led by Iranian delta-wing UAVs launched from Iraq.
The attacks were claimed both by a shadowy Iraqi militia group widely seen as a proxy for Iran's Islamic Revolutionary Guards Corp, and the Tehran-allied Houthi rebel movement in Yemen.
The UN report noted that the Iranian delta-wing drone greatly resembles the Chinese ASN-301 drone, which itself is based on Israel's Harpy anti-radar UAV.
Without new data to support her allegation, Leaf's remarks only made sense if the nuances of the Middle East drone trade were taken into account, analysts said.
Leaf is "probably right", another respected Washington analyst said.
"But there's more to it. The Iranians are probably both buying Chinese drones and clearly producing their own as well. Which are being used for what purposes, and transferred to whom, isn't always clear but it's largely partly irrelevant in terms of impact," said the analyst, who spoke on condition of anonymity.
The analysts said it was well known that some Iranian-made drones supplied to the Tehran-allied militias in Yemen and Iraq were based on Chinese designs, while all the models it manufactures use mostly Chinese microelectronics.
"So the question is, how far back and down the line do you go to differentiate?" the Washington analyst said.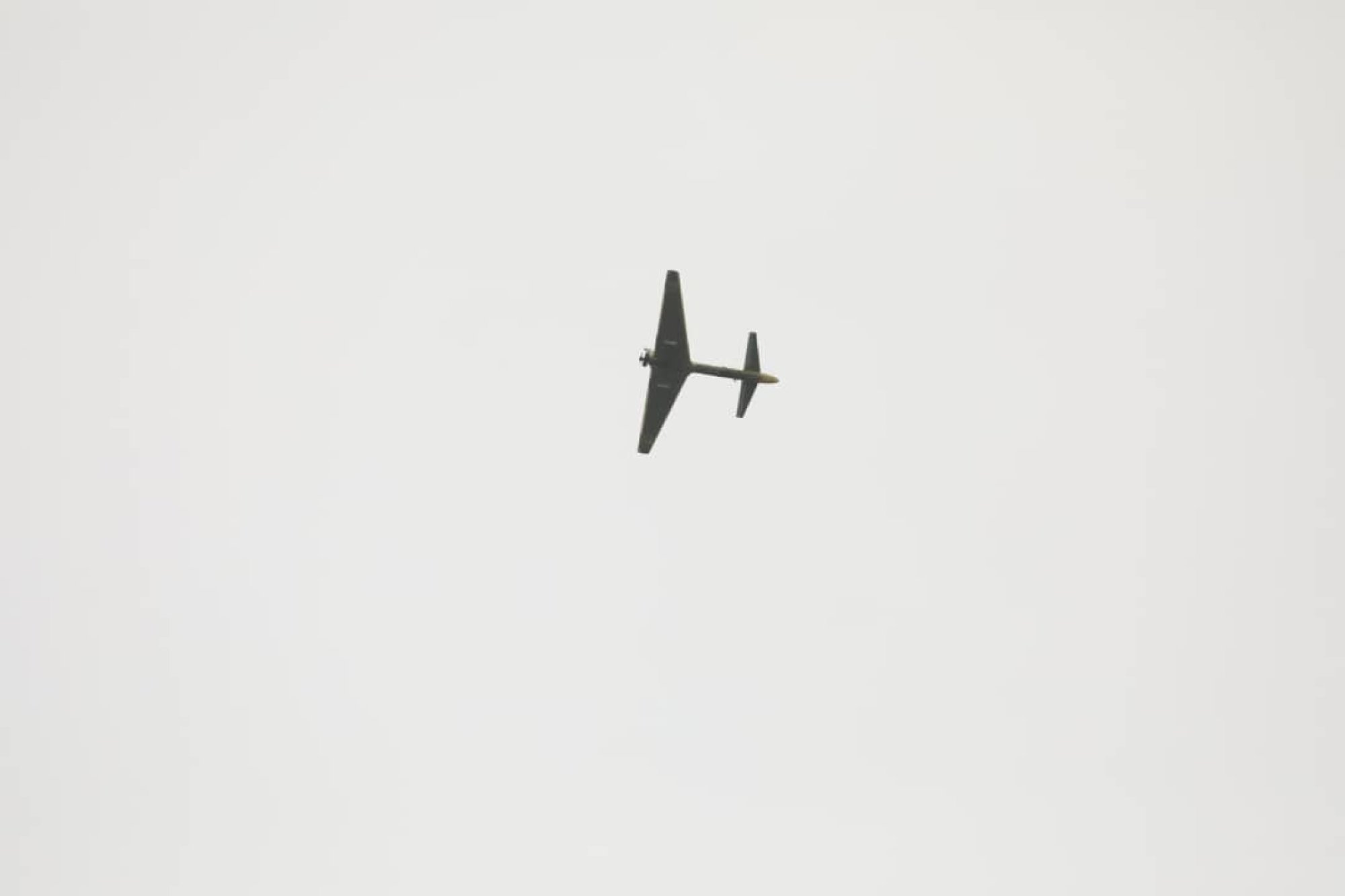 According to the 2019 UN report, Yemen's Houthi movement acquired drone components via intermediaries from Belarus, China, the Czech Republic, Germany, Iran and Japan.
The report said intermediaries delivering drone parts to Yemen were found in Hong Kong, Bangkok, Athens, Tehran, Muscat, and even Abu Dhabi which was attacked several times by drones early this year.
Hong Kong companies sent parts to Yemen by air via Bangkok and Muscat and smuggled them across the Omani border, it said.
A Yemen analyst said they "wouldn't be surprised" if some of the drones used against Saudi Arabia are Chinese-made, as such devices not specifically made for military purposes are routinely bought from Amazon and retrofitted with cameras and explosives devices.
Giorgio Cafiero, CEO of Gulf States Analytics, a Washington-based risk consultancy, said Leaf's comments "need to be understood within the context of Team Biden attempting to convince US-friendly Arab states that it will not serve their security interests" to have a void left by Washington's recently downsized military role in the Middle East filled by Beijing and Moscow.
The Biden administration's foreign policy in the Middle East is "significantly focused on great power competition in the region", he said, adding the White House is "pursuing efforts to push back against Chinese and Russian influence in the Gulf".