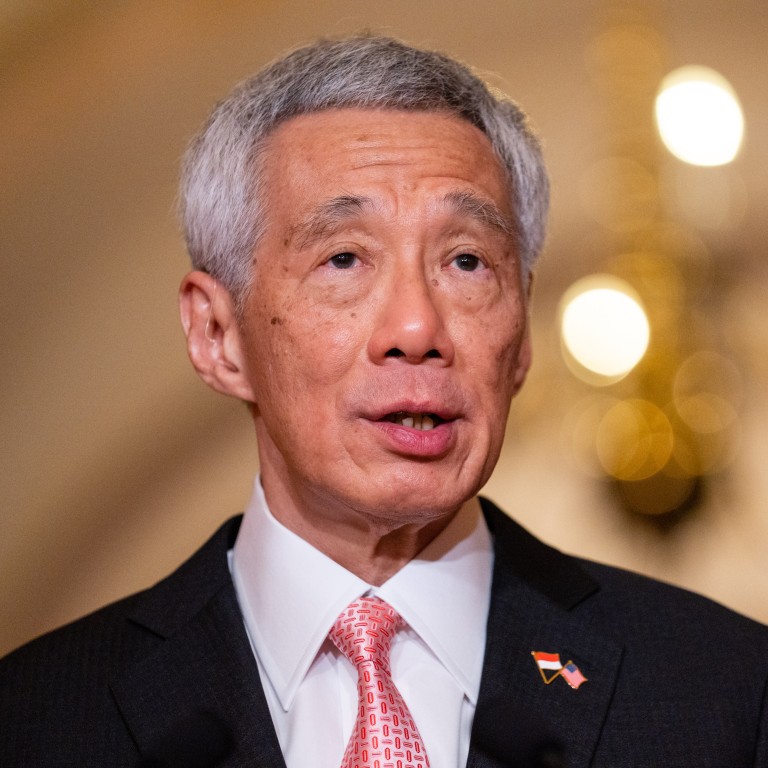 Singapore PM Lee Hsien Loong urges unity as region faces less 'peaceful and stable' climate
In his annual address, Lee urged Singaporeans to stay united to better tackle global challenges and stressed the importance of a strong military
The leader also discussed economic challenges, that the economic outlook has 'clouded considerably' given supply chain woes and inflation
"We must also brace ourselves and be psychologically prepared that in the next decades our region may not be as peaceful and stable as it has been thus far."
"This is unlikely to improve any time soon. Furthermore, miscalculations or mishaps can easily make things much worse," added Lee.
Singapore's Lee had emphasised the importance of stable US-China relations for regional peace and security during his meeting with Pelosi.
On the
conflict in Ukraine
, Lee on Monday said the war has "profound implications" for Singapore and the world. For instance, it has set
Russia
against many states, especially the US and countries belonging to
Nato
(North Atlantic Treaty Organisation).
The invasion also violated "fundamental principles of sovereignty and territorial integrity under the
United Nations
Charter", he added. "This is particularly vital to Singapore, because these principles underpin our security, and even our existence."
"[The] war in
Europe
will affect regional security in the Asia-Pacific. Already it has further strained China's relations with the
US
, and with America's partners in Asia. Singapore will be buffeted by intense rivalry and tensions in the region around us."
"Our road ahead will not be easy," cautioned Lee in his 10-minute annual address.
He also touched on the economic challenges ahead, noting that the economic outlook has been "clouded considerably".
The Ukraine war has aggravated supply chain disruptions and high inflation, sending food and energy prices soaring. While the Singapore government has pledged to support its citizens, the reality was that low inflation and interest levels would not return "any time soon".
Lee also rallied Singaporeans to support Deputy Prime Minister
Lawrence Wong
and his recently launched initiative "
Forward Singapore
", an exercise to refresh the city state's social compact. The initiative sought to address citizens' growing concerns about social mobility and workplace discrimination, among other things.
The ruling People's Action Party has governed Singapore continuously since self-rule in 1959, and has held several such major national consultation exercises in the past, especially during periods of political transition.