Thailand
Get more with myNEWS
A personalised news feed of stories that matter to you
Learn more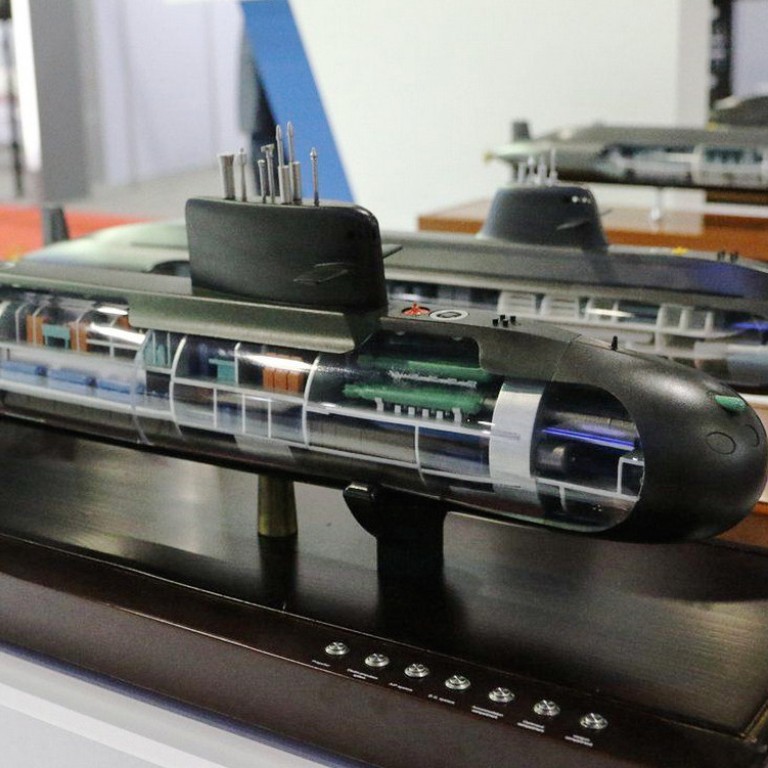 Thailand considers Chinese engines for its S26T Yuan submarines
China Shipbuilding & Offshore International was meant to secure German engines in the US$379m deal, but this fell through and they offered an alternative
The first of three diesel-electric S26T submarines ordered by the Thai navy is expected to arrive in April 2024
Thailand on Tuesday said it was open to buying Chinese-made diesel engines for the S26T Yuan-class submarine it is buying, after the Chinese manufacturer failed to get German equipment as specified in the 13.5 billion-baht (US$379 million) contract signed in 2017.
Thai navy spokesman Pokkrong Monthatphalin told reporters the force opted for an alternative option offered by Beijing after China Shipbuilding & Offshore International (CSOC) presented the specifications of an improved version of its CHD620 engine to replace Germany's MTU396 model.
Pokkrong added that the navy's chief of staff, Admiral Thaloengsak Sirisawat, emphasised that the engines must match the specifications mentioned in the deal and the navy would conduct a thorough evaluation, which is expected to end by September 15.
He said if the results were satisfactory, the navy would ask CSOC to send the engine for testing. If it passed all checks, there would be no need to modify the contract.
"If the substitute from CSOC cannot pass the test, the contract must be terminated, and the two sides will have to hold talks to discuss compensation or a refund. However, the navy would prefer not to completely reset the process, if possible," the Bangkok Post quoted Pokkrong as saying.
He also said the state-owned Chinese firm would be using the new engines in its submarines, and
Thailand
and
Sri Lanka
would be among the first foreign buyers of the model.
The first of three diesel-electric S26T submarines is expected to arrive in April 2024.
Germany's Federal Military Attaché to Thailand in February said Berlin refused to export the engine for the submarine because it was being used in Chinese military and defence industry items.
Thailand, despite being one of the
United States
' two security treaty allies in Southeast Asia, has grown closer to China and relied on Beijing as its arms supplier since former general Prayuth Chan-ocha first took control of the country in a 2014 coup.
The Thai navy said the submarines would help prevent intrusions into the Gulf of Thailand and would also strengthen maritime security, in light of a growing
US-China rivalry
and the heightened risk of incidents in the
South China Sea
.