Myanmar
Get more with myNEWS
A personalised news feed of stories that matter to you
Learn more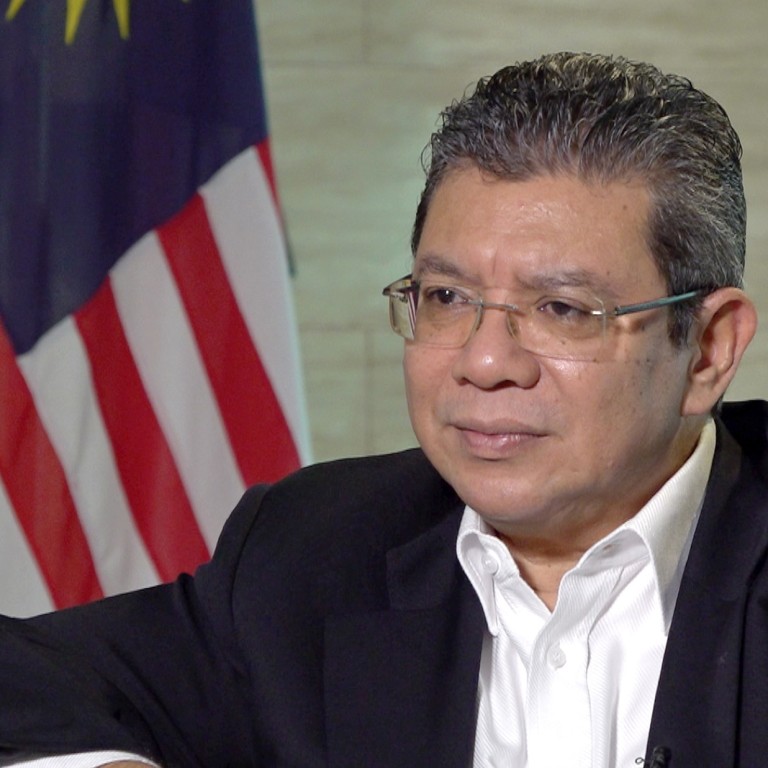 18 months after coup, Myanmar needs a 'clear endgame' for peace, urges Malaysia's Foreign Minister Saifuddin Abdullah
Malaysia's Foreign Minister Saifuddin Abdullah advocates direct engagement against the junta with the backing of the Asean – but not all members are willing
He also suggests bringing in 'outside help' from the likes of China, India and Japan to end the violence in Myanmar since the military seized power last year
Malaysia's foreign minister's call for a clear endgame in
Myanmar
's faltering peace process has been greeted with caution by regional watchers who said that some members of
Asean
realise the need to take a strong position against the junta.
But getting the regional grouping to agree on a course of action may be difficult, according to at least one analyst.
On Wednesday, Saifuddin Abdullah said that
Malaysia
wanted a "clear endgame" in Myanmar's peace process and was advocating direct engagement by Asean with opponents of the junta.
He also suggested bringing other countries "into the fold", adding that the special Myanmar envoy should have a tenure longer than a year to be more effective.
Myanmar has been trapped in a spiral of violence since the military seized power last year and ended a decade of tentative democracy, triggering a backlash of protests, strikes and armed resistance that the generals have met with deadly force.
Chong Ja Ian, an associate professor of political science at the National University of Singapore, said that following the junta's execution of politicians opposed to its rule, Asean seemed to realise it needed to take a strong stance towards Naypyidaw and engage more with the National Unity Government (
NUG
).
The NUG, Myanmar's government in exile, consists of elected lawmakers and members of parliament ousted in the 2021 coup staged by general Min Aung Hlaing.
"This is particularly important given that there does not appear to be a clear solution to Myanmar's problems at this point," Chong said.
However, he noted that getting Asean members to agree on a course of action may be more challenging as what the Malaysian foreign minister had suggested "could modify the precedence within Asean regarding non-interference".
Since its formation in 1967, members of the regional grouping have shared an understanding that domestic issues should be solved on their own without any outside intervention.
However, some Asean countries are said to be losing patience with the junta over its failure to follow a plan that includes multi party dialogue, humanitarian aid access and a cessation of hostilities.
Sharon Seah, senior fellow and coordinator at the Asean Studies Centre in Iseas-Yusof Ishak Institute said after the Asean ministerial meeting held last week, the idea of engaging an entity other than the State Administration Council (SAC) is being considered by some members who already have informal channels of communication with the NUG.
Set up by the military following last year's coup, the SAC is the military junta currently governing Myanmar.
"Older members of Asean would recall that during the Kampuchea crisis, neighbouring countries had similarly engaged with the different opposing entities in Cambodia," Seah said, adding that these include the People's Republic of Kampuchea and Funcinpec.
The former existed from 1979 to 1989 and was set up by a group of defectors dissatisfied with the Khmer Rouge due to its oppressive rule of Cambodia. The latter is a royalist political faction founded by former King Sihanouk in 1981 as a resistance movement and is still active in Cambodian politics today.
Lasting from 1978 to 1991, the Kampuchea crisis saw the invasion of the country by Vietnam in December 1978 in an attempt to remove Khmer Rouge leader Pol Pot, and ended in 1991 with UN-sponsored elections.
Kampuchea was renamed Cambodia in 1990 in the run-up to the elections.
Hoo Chiew-Ping, senior lecturer in strategic studies and international relations at the National University of Malaysia said each Asean country will have to decide how to respond, adding that it's possible that each would "consider the pros and cons of engaging with NUG" based on their previous understanding of the country and ties with the military.
"The call made by Malaysia illustrates a drive to materialise 'inclusive engagement' of all major stakeholders, but this may not be necessarily regarded as a positive trajectory due to the lack of compliance with the Five-Point Consensus by the [military]," Hoo said.
While Asean has drawn up the Consensus which calls for an immediate cessation of violence, inclusive dialogue involving all parties and the delivery of humanitarian aid, little progress has been made.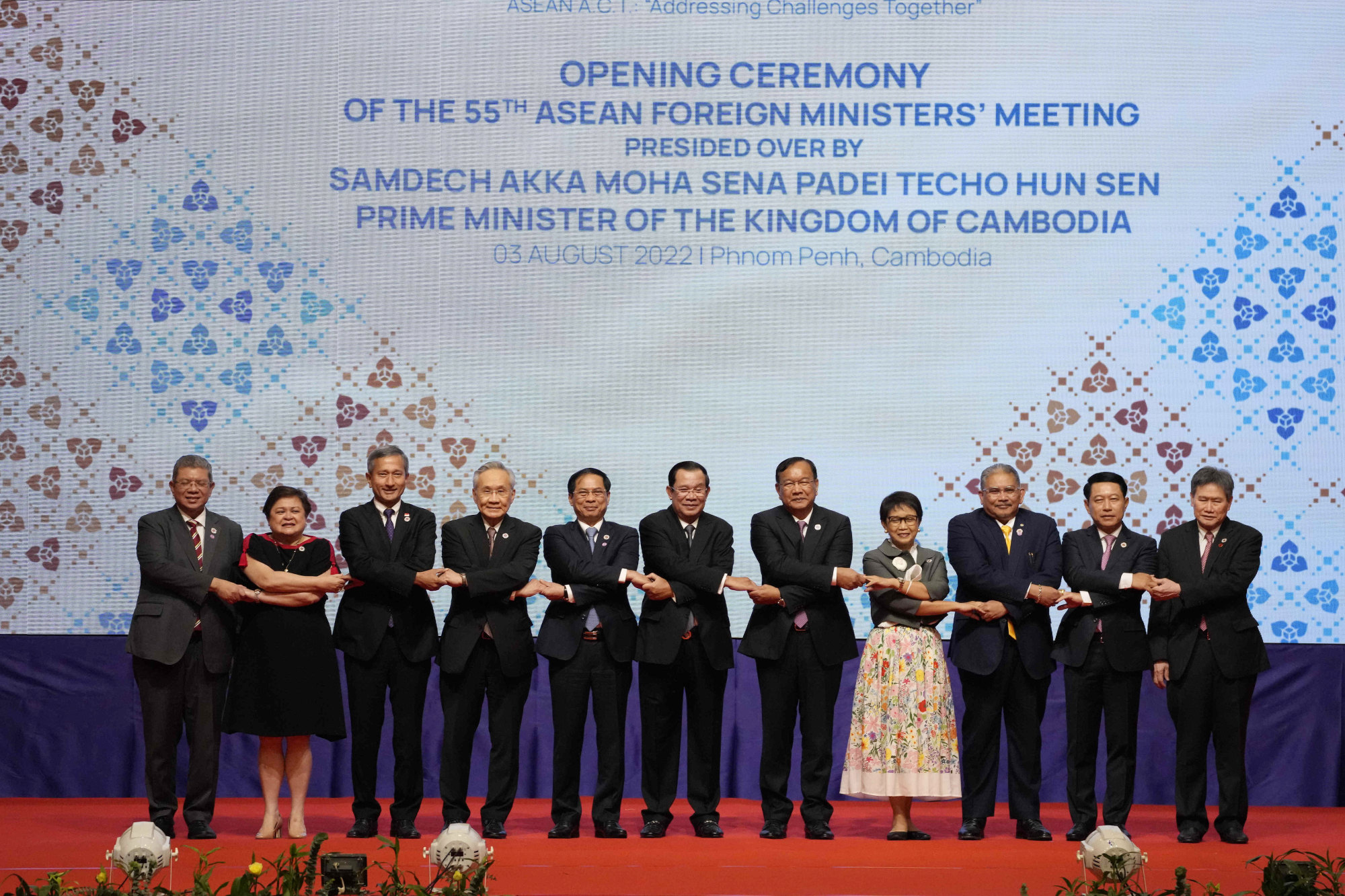 China and who else to be brought into the fold?
On Saifuddin's suggestion that other countries be brought into the fold, Chong said this is likely to mean China as Beijing maintains engagement with the junta, but could also include the United Nations, the European Union and the United States.
"That Saifuddin is the only Asean foreign minister articulating such forward positions on Myanmar suggests that support around Asean capitals for such plans may not be fully mature," Chong said.
"There is the possibility that Saifuddin may be considering his domestic standing in Malaysia as they head toward elections and coalition-building," Chong added, referring to the elections which must be held before September next year but are expected to be held later this year.
Seah said Saifuddin is likely to be referring to Asean's dialogue partners which apart from China, the EU and the US also include Australia, Canada, India, Japan, New Zealand, South Korea, Russia and the United Kingdom
Countries such as China, India and Japan are likely to have a stake and may be willing to help in the peace process, Seah noted.
"Open advocacy may not be everyone's cup of tea. Some countries prefer to do things quietly behind the scenes," Seah said, adding that Saifuddin, a former student activist, has "activist leanings so this is perhaps something natural for him to do".
"It is not necessarily a bad thing for Asean to maintain some form of diplomatic ambiguity towards different stakeholders in Myanmar and outside Myanmar," Seah added.
Hoo said the "outside help" mentioned by Saifuddin may not mean foreign governments but non-governmental organisations who have proven track records in successfully bringing hostile adversaries together.
These NGOs and intergovernmental organisations with "a pluralistic approach may be welcomed as a third-party mediator or platform to help encourage dialogues", Hoo noted.
Pointing out that many major stakeholders outside Asean have already come to the recognition that the Five-Point Consensus is "a failure", Hoo added, saying a "new intervening force" is urgently needed.
"(This force) can genuinely engage all sides to begin the peace process in Myanmar. No one wants to see this developed into a protracted conflict for the long-run in this region," Hoo said.