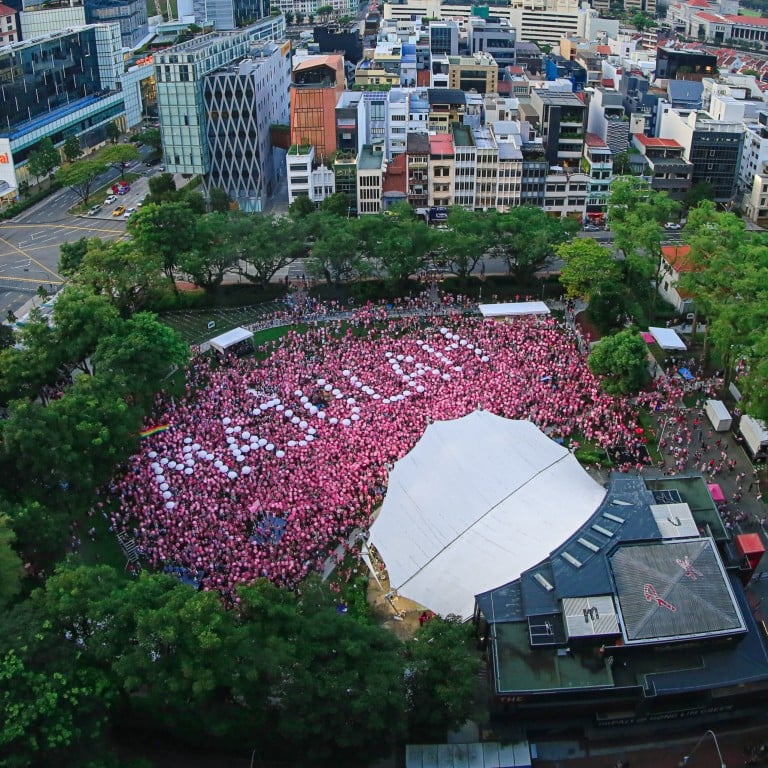 Explainer

|
Singapore's Section 377A: how attitudes towards anti-gay law have shifted over the years
A ruling party MP's attendance of the Pink Dot pride rally in June renewed hopes the city state's colonial-era law would soon be scrapped
But despite growing indications the government has become open to striking down the anti-gay legislation, marriage equality is unlikely to be next
An archaic law in
Singapore
criminalising sex between men, which has long been a third rail issue dividing liberals and conservatives, has returned to the fore.
Top officials, religious groups and gay rights campaigners have in recent weeks traded views over the controversial legislation – Section 377A of the Penal Code – amid
growing indications
that the government could soon strike it down.
One of the signs included a visit to this year's Pink Dot pride rally by a
lawmaker
from the ruling People's Action Party (PAP) – the first time in the event's 14-year history.
Ahead of Prime Minister
Lee Hsien Loong
's annual policy address on Sunday, there is mounting speculation within the country's political class that he will address the debate over the law and announce plans to repeal it.
Here is what you need to know about the colonial-era law and recent developments surrounding it.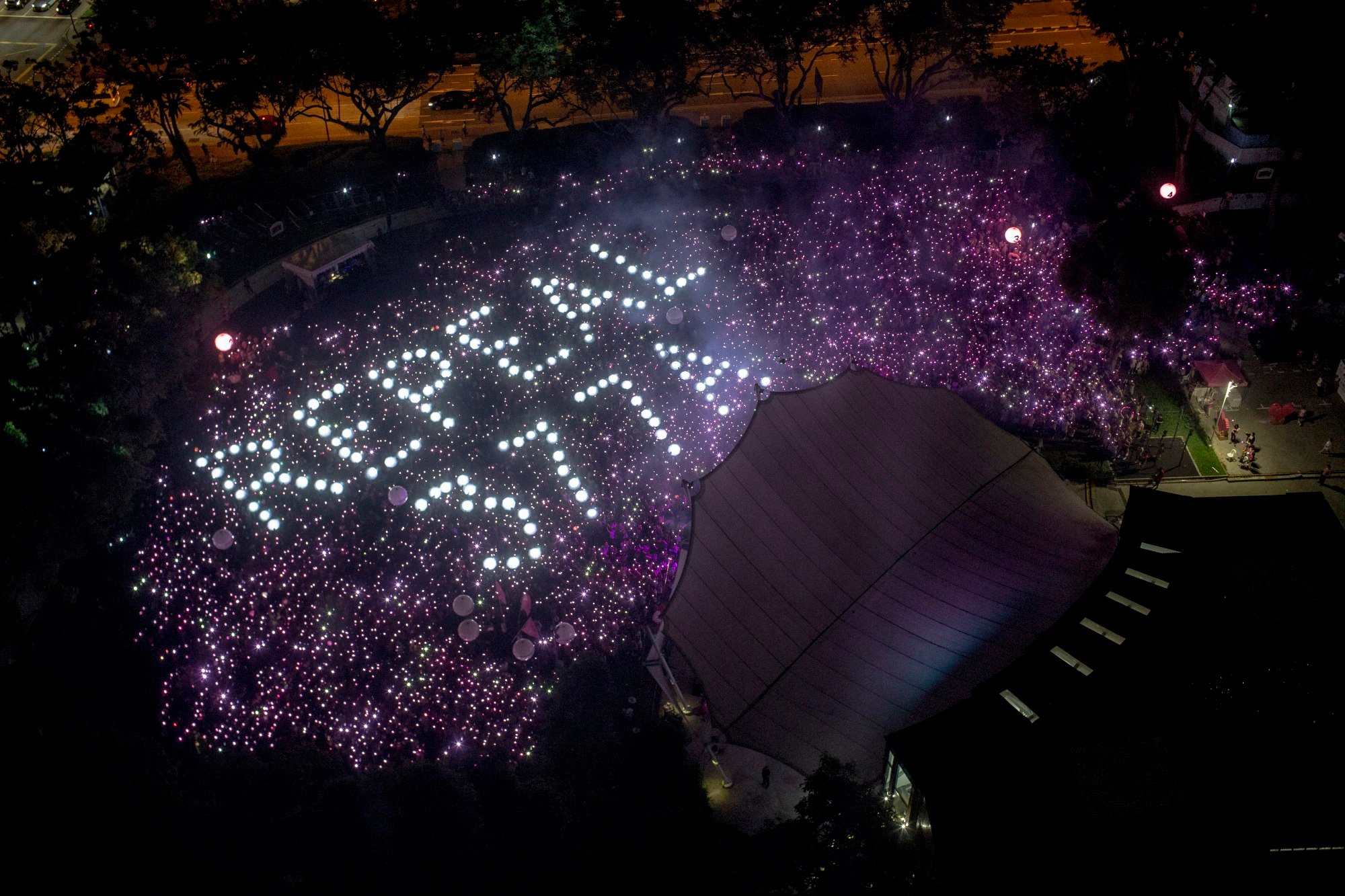 What is Section 377A?
Singapore remains one of the few former British colonies clinging onto Section 377A, which came into force in 1938 after being adapted from a 19th-century Indian penal code. India did away with that law in
October 2018
.
The legislation has been a divisive topic of contention for more than a decade, with activists in Singapore mounting multiple legal challenges over the years to scrap the legislation.
In March, Singapore's highest court
upheld the law
– as it had done in previous occasions – maintaining its position that any change to the status quo would require a decision by the executive branch.
Chief Justice Sundaresh Menon, who delivered a written judgement on behalf of a five-judge panel, said it was "unnecessary" for the Court of Appeal to address the constitutional questions raised by the appellants as "they not face any real and credible threat of prosecution under Section 377A at this time and therefore do not have standing to pursue their constitutional challenges to that provision".
While Prime Minister Lee has stressed that the government would not actively enforce the legislation, activists argue that its symbolism is socially corrosive and it encourages discrimination and stigma.
Earlier challenges – which date back to as early as 2012 – were dismissed on the grounds that Section 377A was meant to preserve public morality and signify society's disapproval of male homosexuality.
In the recent legal challenges, activists argued, among other things, that Section 377A was aimed at targeting rampant male prostitution during the British colonial rule rather than criminalise all consensual sex between men and how the law was discriminatory as homosexuals cannot wilfully change their sexual orientation or attraction.
Why is there mounting speculation it will be repealed?
Besides the attendance of a PAP politician at the Pink Dot rally,
activists were also hopeful
of a possible repeal after Law and Home Affairs Minister K. Shanmugam told parliament in March about the painful discrimination LGBT people face.
"One of the things that upsets the LGBTQ community is that many feel that their experience of being hurt or rejected by their families, friends, schools and companies is not recognised, indeed, often denied," he said.
The minister noted that social attitudes towards homosexuality have "gradually shifted" since parliament last discussed repealing Section 377A in 2007. Policies, he said, needed to "evolve to keep abreast of such changes in views".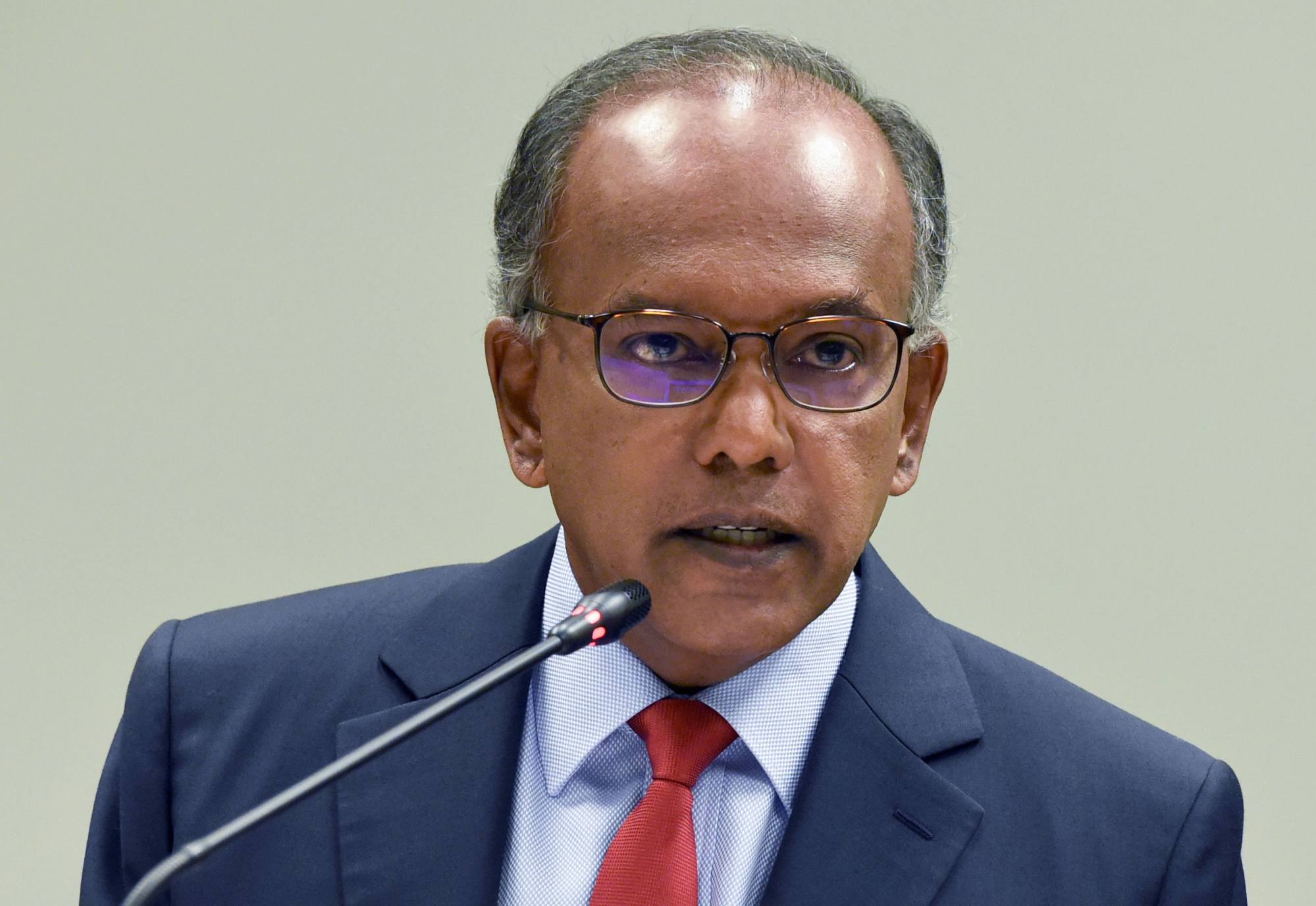 According to polls by the Institute of Policy Studies think tank, six in 10 people polled in 2013 felt gay sex was always wrong. But the figure dropped to five in 10 when the question was repeated in 2019 to more than 4,000 respondents.
Market research firm Ipsos separately found that the proportion of Singaporeans who oppose 377A had grown from 12 per cent in 2018 to 20 per cent today.
Since Shanmugam's remarks in March, the government has been engaging with various groups on the topic, from religious and grassroots leaders, to rights organisations and Singaporeans from different backgrounds.
Deputy Prime Minister Lawrence Wong, during an interview with Bloomberg on Tuesday, said the issue had to be dealt with carefully and sensitively as it pertained to Singapore's social values and norms. Different segments of society held deep and "sometimes opposing views" on such issues.
"Our way of addressing these sorts of issues is really to engage the different groups and see if we can work out some common understanding, some way of having mutual accommodation and compromise without causing deep polarisations and divisions in our society or deeper polarisations and divisions."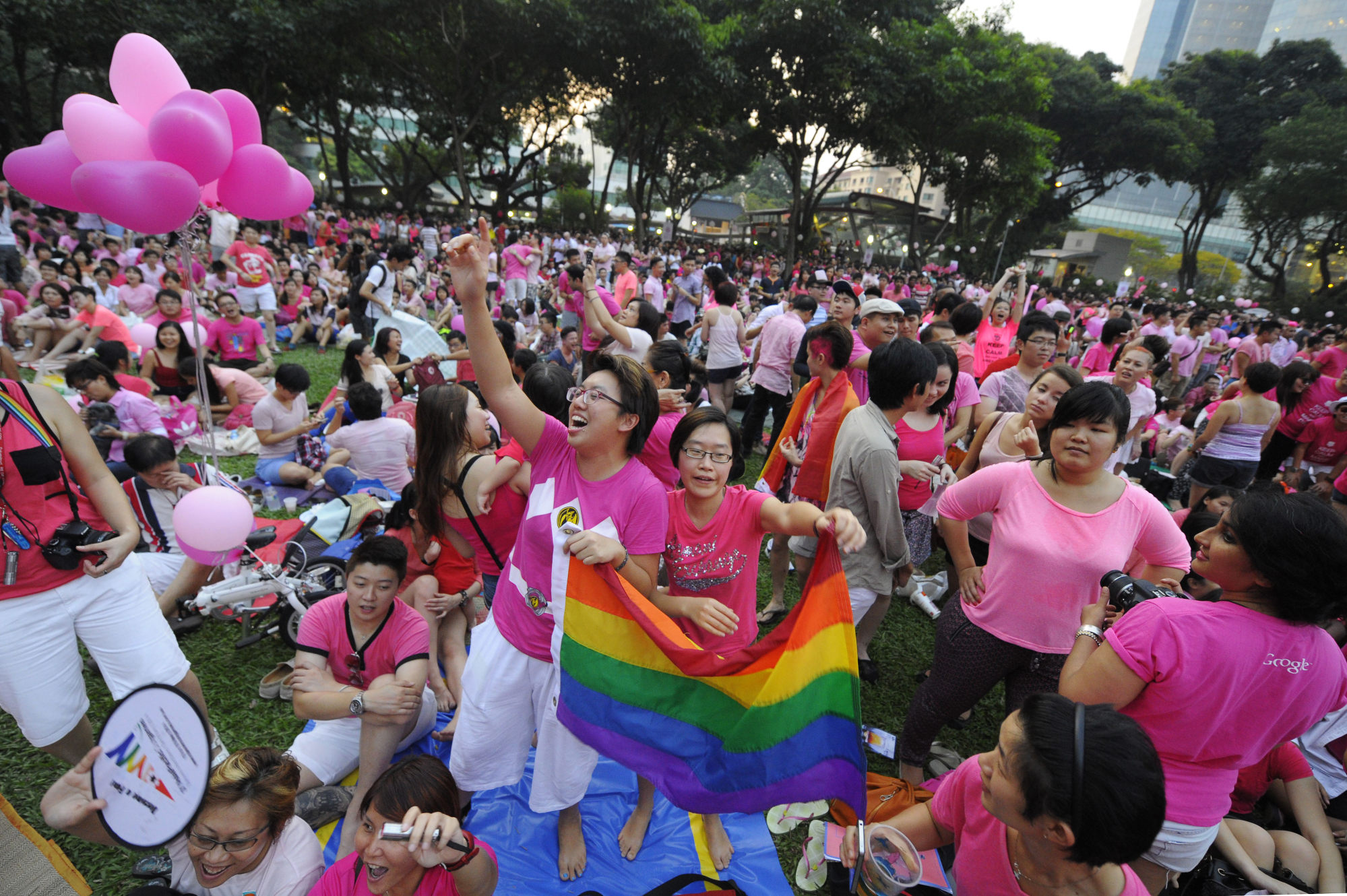 What has been said about 377A in recent months?
While gay rights activists anticipate Section 377A will be scrapped, others have been quick to air their concerns.
The Roman Catholic Archdiocese of Singapore said its concern was for marriage to remain between a man and woman, should the controversial legislation be repealed.
"We also respect the dignity of LGBTQ persons. They too should respect our rights to maintain our position on marriage and that the family unit comprises a father, mother and their children," it said in a statement.
Similarly, a group of over 1,200 people attended an event last month that called for Section 377A to be retained until there were "adequate safeguards" for marriages and families. Organisers of the event, which called itself the Protect Singapore Townhall, said this would include "enshrining man-woman marriage in the Constitution".
"We've been relatively restrained in the face of an intolerant, vocal minority that seeks to overturn the order in all areas of society," they were quoted as saying. "We will be silent no more."
Will the government enshrine man-woman marriages?
There has been some speculation that the government will seek to enshrine monogamous heterosexual marriage in the country's constitution.
In an August 6 report, the national broadcaster CNA quoted legal experts suggesting possibilities for such enshrinement. Politically, a constitutional definition of marriage is a way of "accommodating both retentionists and abolitionists" of Section 377A, constitutional law expert and political observer Eugene Tan was quoted as saying.
Chooi Jing Yen, partner at law firm Eugene Thuraisingam LLP, said it was "highly unlikely" that the Singapore government would enshrine man-woman marriage in the Constitution as it was "much tougher" compared to amending other laws.
He pointed out that there were existing laws that prohibit marriages between same-sex persons, namely Section 12 of the Women's Charter. "That is law. Putting it in the Constitution doesn't change that law," he said. Doing so would also tie the hands of future governments.
Chooi also said that striking down Section 377A would have no effect on the Women's Charter.
"The mere repeal of Section 377A is still several steps away from undermining the sanctity of marriage in our society. The black letter of that law has nothing to do with marriage," he said. "The law remains, at present, that same-sex marriage is not recognised in Singapore."
Shanmugam, the law and home affairs minister, said the government was looking at how it could safeguard the current legal position on marriage from being challenged in the courts. He explained that most people want man-woman marriage to be retained.
"People don't want that to change and people also do not want any change to the current policies that take reference from this definition of marriage," he said.