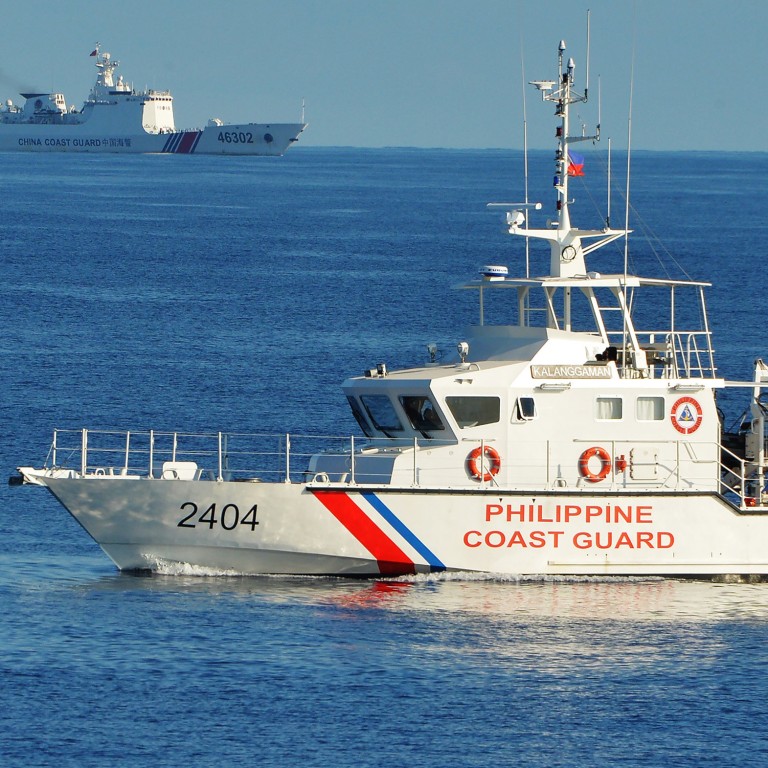 Nominated Philippine official's close links with China questioned
Rommel Banlaoi, a renowned analyst on the South China Sea row and on Islamist terrorism, was picked as a nominee to help advise the president on security matters
But he withdrew his name after a group accused him of being 'a seller of information' and obtaining classified information on the maritime dispute
A prominent Philippine academic has withdrawn as a nominee to become the deputy national security adviser to the president, amid allegations he had illegally obtained classified intelligence on the
South China Sea
dispute.
An unsigned letter sent to President
Ferdinand Marcos Jnr
by employees of the national spy agency pointed to Dr Rommel Banlaoi's alleged close links to China and the unresolved accusation against him that he was "a seller of information".
Banlaoi, a well-known analyst on the maritime dispute and on Islamist terrorism, was nominated to the post by political scientist Clarita Carlos, who is Marcos Jnr's national security adviser.
Banlaoi on Sunday rejected the claims, saying any so-called classified information he received was willingly shared by his "friends in the military", and that he had never sold information to anyone.
"I am known as a scholar who can hunt for 'fugitive data' through investigative ground research," he told This Week in Asia.
The allegations emerged last month when alleged "National Security Council (NSC) employees" wrote to Marcos Jnr raising their concerns about Banlaoi's nomination.
The letter, which was unsigned, claimed Banlaoi was a "security risk" who was "very popular in the intelligence community as a 'seller' of intelligence information" and had once been investigated by the NSC on suspicion of receiving Chinese state funding.
Two memos on Banlaoi were attached to the letter. One was dated August 8, 2010, in which then-Defence Secretary Voltaire Gazmin directed the chief of the Armed Forces of the Philippines (AFP) to instruct his units to "exercise extreme caution" and "refrain from engaging" with Banlaoi, whom he claimed was masquerading as "a consultant of the Department of National Defence in an attempt to obtain information".
Gazmin stressed in the memo that contrary to what the records showed, the "said person is NOT a consultant". He added: "Information from the Department of Foreign Affairs also indicates that the said person has been making presentations about the South China Sea in international conferences using the AFP's reconnaissance photos of the area."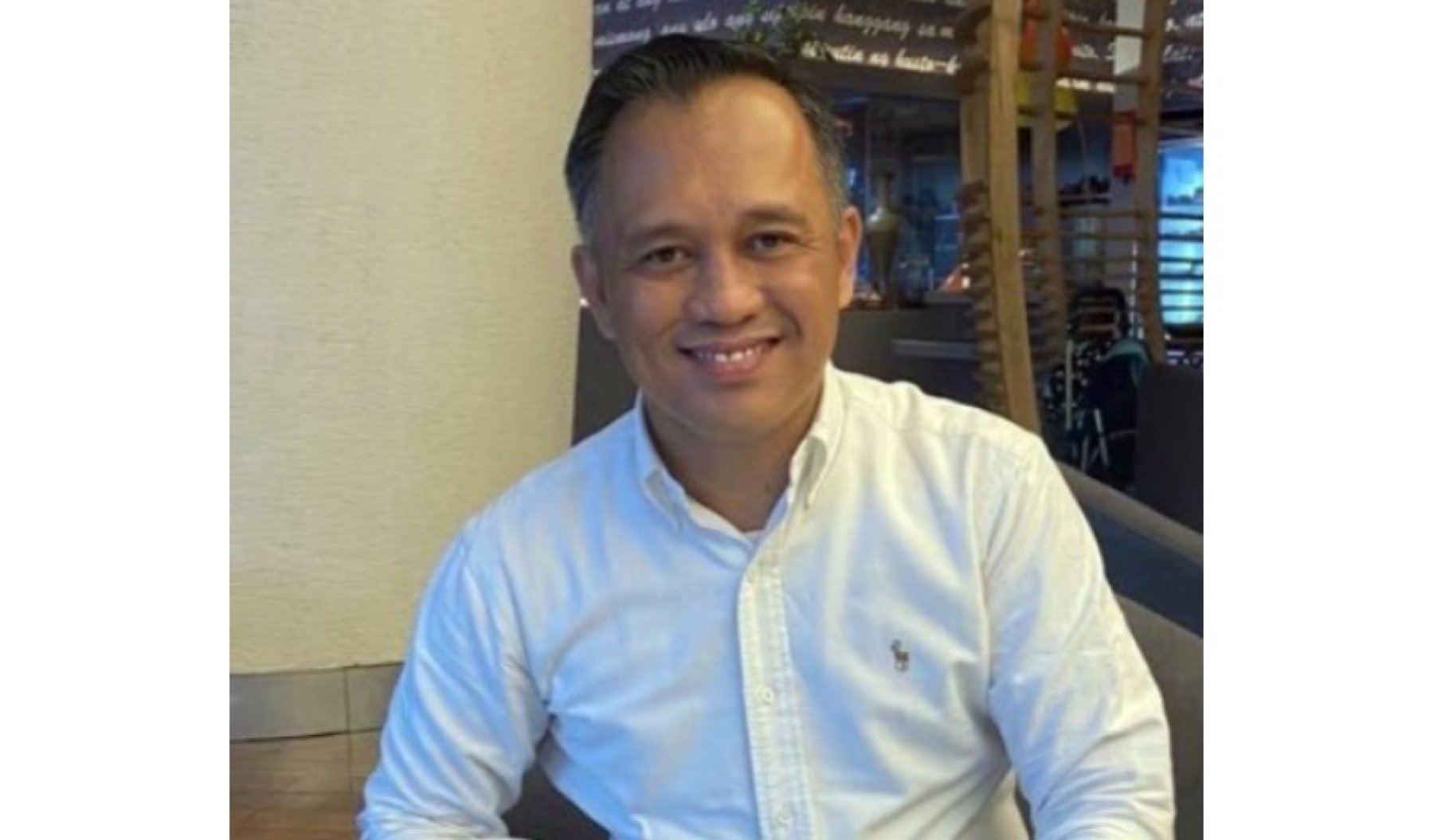 Banlaoi, who chairs the local think tank Philippine Institute for Peace, Violence and Terrorism Research, denounced the allegations in a radio interview last Thursday. He claimed the images he used were "open source" materials from the internet that featured the logos of the AFP. "I also attributed them to the AFP because when we use photos we have to cite the source," he said.
This Week in Asia tried to independently verify his statement. A non-military source said Banlaoi was suspected of having accessed computers and downloading information to an external drive.
Banlaoi responded by labelling the view "an unfair suspicion, a mere hearsay. I don't have access to any AFP computers".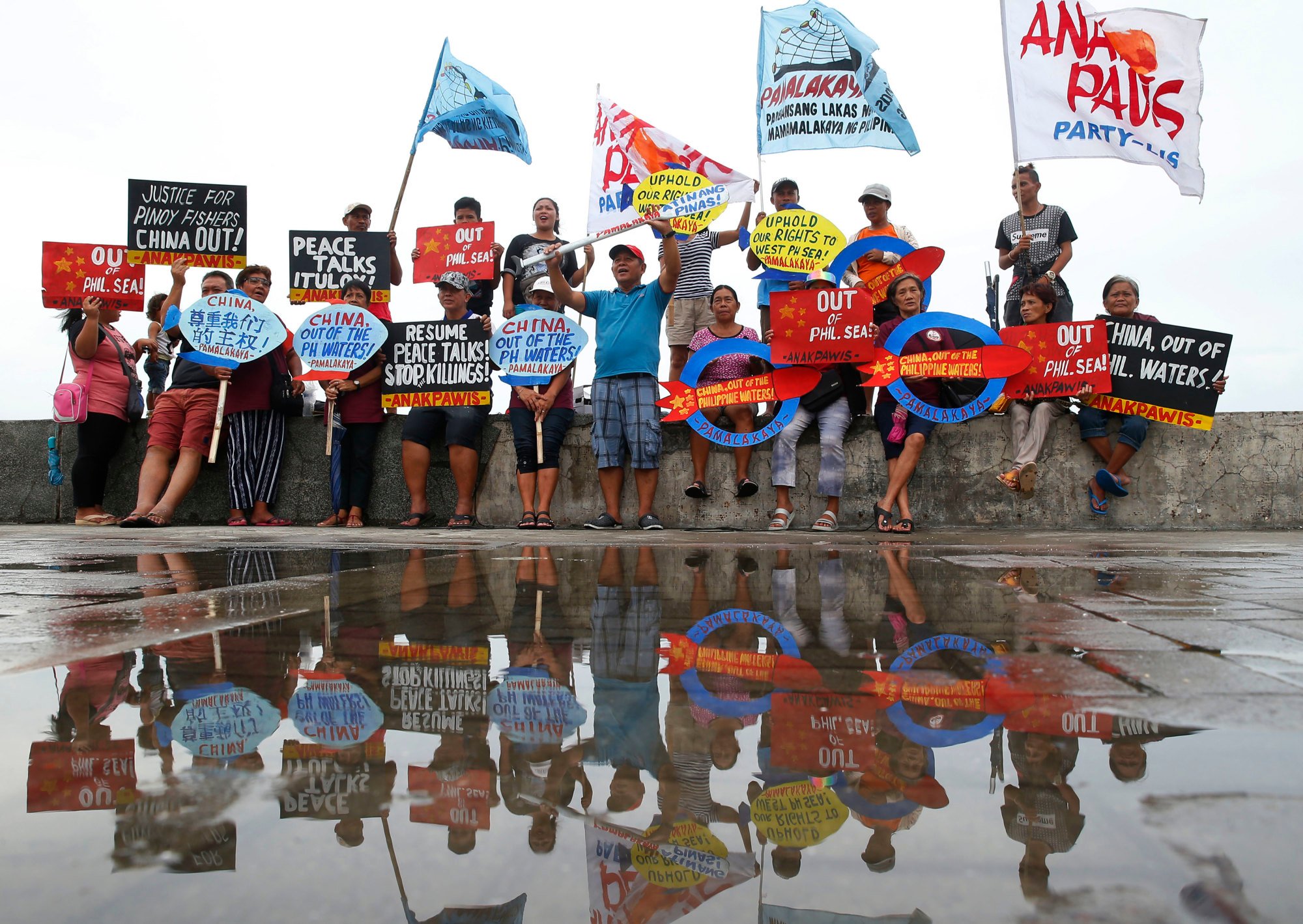 South China Sea structures
The current allegations drew attention to a previous controversy involving Banlaoi in 2013, when he was quoted by The Philippine Star newspaper as rubbishing unverified reports circulating that Beijing was building new structures on the Scarborough Shoal, which China calls Huangyan Dao.
Banlaoi said there were only three Chinese maritime surveillance ships in the area but "no new structures".
If the building of the structures were true, he said this would raise tensions and run counter to the Declaration on the Conduct of Parties in the South China Sea which Beijing had signed.
The analyst's statement raised concerns in the intelligence community, since it came on the heels of the historic arbitration suit filed by Manila against Beijing over, among others, China's continued occupation of Scarborough Shoal which prevented Filipino fishermen from fishing there even though it was well within the Philippines' EEZ.
Banlaoi's statement that China had not built any structure on Scarborough prompted Cesar Garcia, the national security adviser at the time, to issue a confidential memorandum the next day, in which he said, "it appears that Mr Banlaoi has had access to classified information".
Garcia then directed the National Intelligence and Coordinating Agency to "investigate the counter-intelligence implication of Banlaoi's source/s of information" as well as "a report that some of the institutions that Banlaoi is associated with have been receiving funds, through conduits, from the Chinese government". Garcia said the advisory on the analyst first issued in 2010 would remain in place.
'No hard feelings'
During his radio interview last Thursday, Banlaoi said he bore no grudge against his accusers. He also said he found the advisory against him "not derogatory" but rather, "praiseworthy, because it means our defence and security sector are exercising caution in order to protect state secrets".
But he vehemently denied selling classified information. As for being associated with institutions receiving Chinese state funding, Banlaoi said: "I must admit that most think tanks and academic institutions in China are funded by the Chinese government. And we Filipino researchers envy that because researchers like me are not funded by our government."
And so, his think tank undertakes "collaborative research" with Chinese think tanks and universities, he said.
Banlaoi, who earned a doctorate in International Relations at Jinan University in Guangzhou, is a board member of the China-Southeast Asia Research Centre on the South China Sea based in Hainan. This province administers over the maritime features in the South China Sea claimed by China.
He is also on the management board of the World Association for Chinese Studies, a think tank in Berlin and president of the Philippine Association for Chinese Studies. He also once listed himself as an adjunct professor at the National Institute for South China Sea Studies, also in Hainan.
A former defence official, who recalled seeing Banlaoi attending AFP briefings, expressed doubt that the analyst was guilty then of spying for China.
"I don't think Rommel is 'selling' information to any government or person as much as making a career out of representing himself as an expert on national or regional security issues and 'terrorism'," said lawyer Ruben Carranza, who was formerly a defence assistant secretary taking part in crafting the country's South China Sea defence policy from 1998 to 2000. Banlaoi, who was teaching at the National Defence College during that time, was put "on special detail" by the NDC to the Department of National Defence (DND).
Carranza, now a senior expert at the International Center for Transitional Justice, a New York-based NGO, recalled that while he was with the department, "some AFP officials were also informally sharing information even planting 'intelligence' within the DND bureaucracy to advance their own careers or to pursue policy options that often got lost in the bureaucracy and (President) Joseph Estrada's drunken stupor".
"That would have been a way that people like Rommel obtained information that they would then use in semi-academic work that could be traded into professional engagements or consultancies," he said.
"I can't see how that is worse than retired AFP generals working as security consultants for mining companies that displace communities or for 'security risk' analysis groups like Stratfor," he added, referring to the subscription-based publisher of geopolitical analysis.