Malaysia
Get more with myNEWS
A personalised news feed of stories that matter to you
Learn more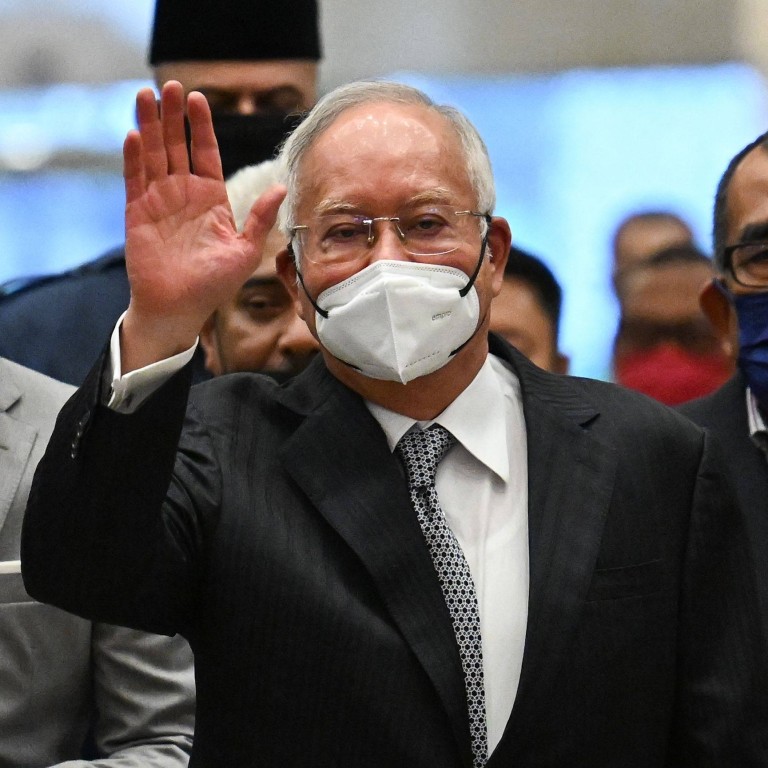 1MDB scandal: Malaysia's Najib tries to get judges replaced in linked corruption appeal, claiming bias
Najib Razak's lawyer argued that the chair of the bench may be biased as her husband made a Facebook post critical of the former Malaysian PM in 2018
The application is the latest move by the disgraced leader to delay the hearing. Last week, his lawyers sought to postpone it by four months
Former Malaysian prime minister
Najib Razak
on Tuesday filed an application to replace the five-member bench presiding over his final appeal against a corruption conviction, midway through proceedings that are scheduled to be completed on Friday.
The application is the latest move by the disgraced leader to delay the hearing, which his lawyers had argued was necessary to allow them sufficient time to prepare for the case before the Federal Court.
Hisyam Teh Poh Teik, Najib's lawyer, argued that Chief Justice Tengku Maimun Tuan Mat – who is chairing the bench – may be biased as her husband had in 2018 made a Facebook post that was critical of the former prime minister after a watershed general election that year which saw the nation's first ever change of government.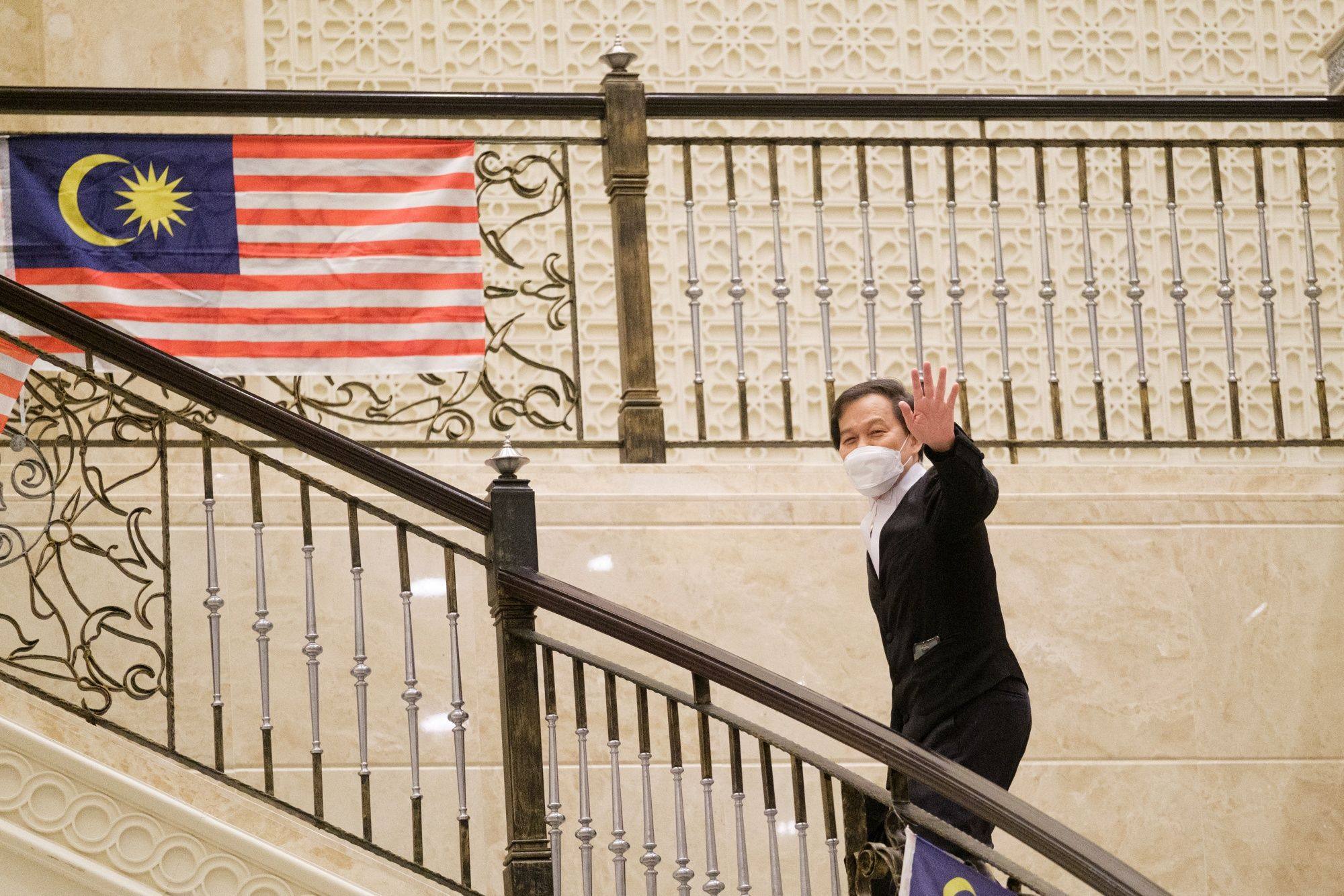 "I say this with the greatest of respect, it's raised as a point of law," Hisyam said when making the application.
"It's not an attack … based on certain information about two of this panel, it is incumbent on the appellant to make this application."
Hisyam later filed a second application to adjourn the main hearing pending the disposal of their application to recuse the bench, prompting the court to stand down to prepare for the recusal application.
Last week, Najib's lawyers had sought to postpone the hearing by four months to allow them sufficient time to prepare.
Najib had also sought to admit new evidence in a bid to secure a retrial, arguing that the trial judge was biased.
The apex court dismissed both applications.
Earlier on Tuesday morning, some 200 people turned up despite the rain in a show of support for the former prime minister ahead of the start of the hearing, according to media reports.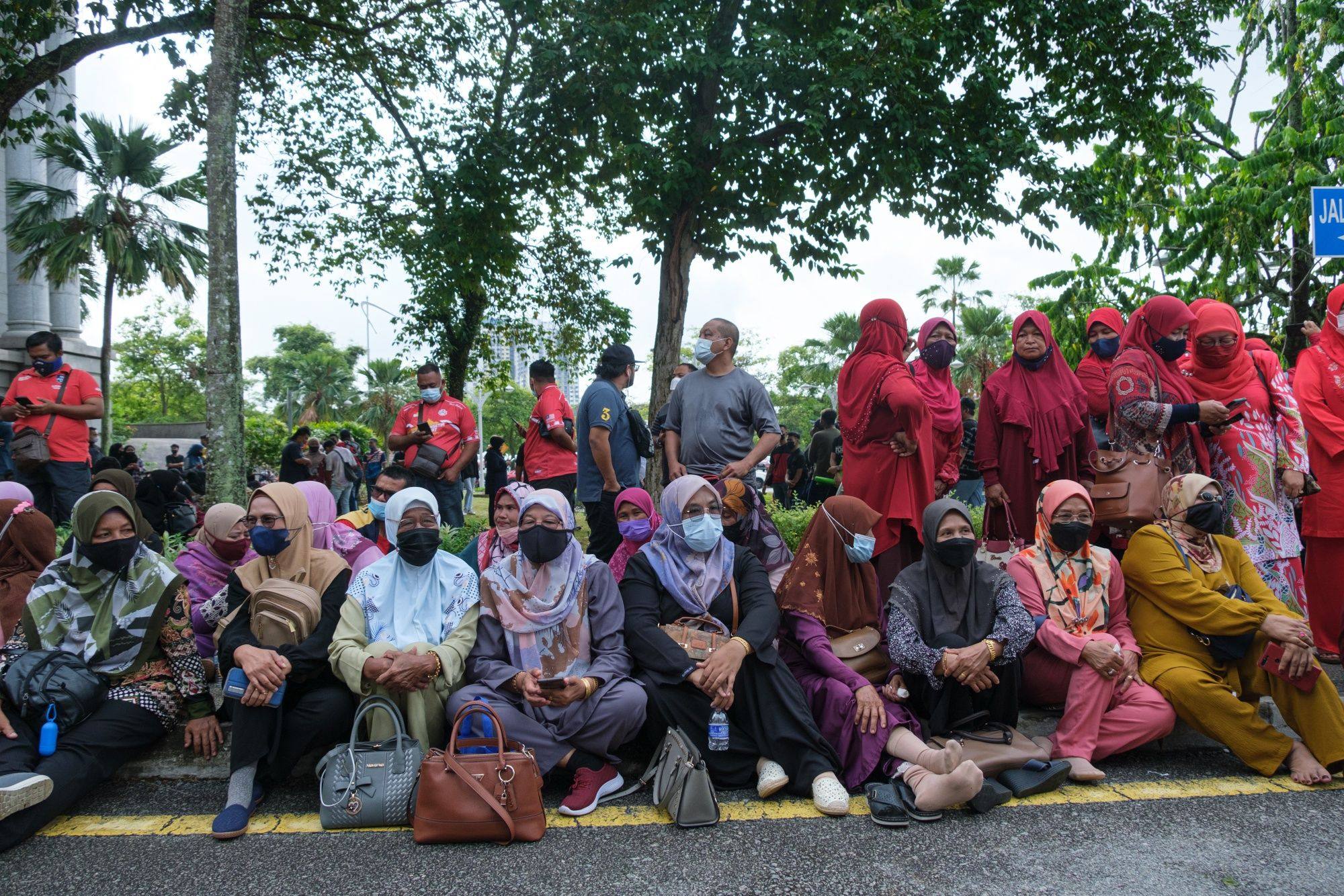 Najib's current legal team was hired just weeks before the hearing, replacing the team led by high-profile criminal lawyer Muhammad Shafee Abdullah who had handled Najib's case for the past four years.
Should Najib fail in this appeal, he would become the first former prime minister to serve time for a criminal conviction.
In 2020, a high court ordered Najib to serve a 12-year jail sentence after it found him guilty of seven counts of corruption and abuse of power involving 42 million ringgit (US$9.4 million) in funds tied to SRC International, a former unit of scandal-tainted fund 1Malaysia Development Berhad (1MDB).
The multibillion-dollar
1MDB scandal
was a key issue that led to the defeat of Najib's long-ruling Umno party and the Barisan Nasional coalition that it leads in the 2018 national polls.
Najib also faces dozens more charges linked to 1MDB. He has denied all wrongdoing.